A new year sees new trends rising and others holding steady. If you want bamboo flooring that's on-trend in 2023 you may find your floors might not even be solid bamboo at all! Rigid core planks are a new option that continues to be popular for 2023 for their easy care and durability. In addition, some old patterns are making a comeback while plank sizes grow, and more colors than ever before are available.
Here is a quick look at the 5 top bamboo flooring trends for 2023.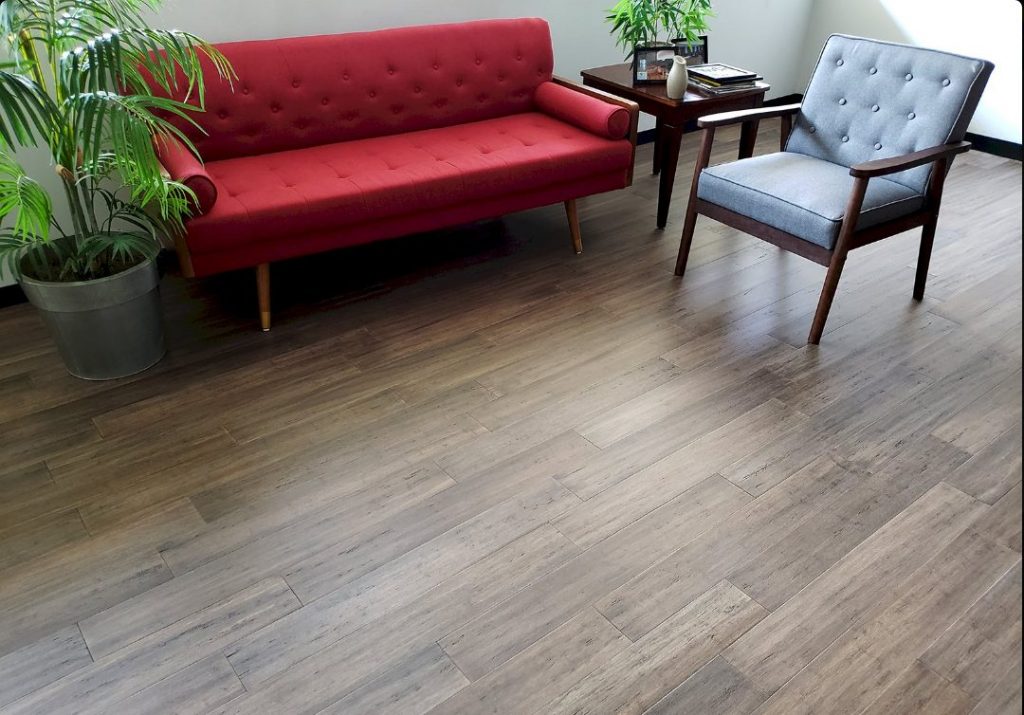 Rigid Core Strand Bamboo
Rigid core strand bamboo flooring looks just like solid bamboo flooring but it's not. It is much more durable than other types of click lock flooring and with its ultra-stable stone polymer core (SPC) it is highly water resistant.


Feel free to install it on the floors in wet areas like bathrooms and home pet wash stations. Mudrooms get a major upgrade with the addition of rigid core strand bamboo floors. While the wear layer can't be refinished, you can count on decades of beauty because the wear layer is real strand bamboo! That kind of durability makes this a flooring option that trends in 2023 and years to come.
Wide Planks
Historically, homes were built with wood floors with wide planks. Colonial homes had flooring cut from old-growth forests that naturally resulted in wide planks. However, over time, these wide planks became much more expensive. Naturally, planks became narrower to control costs.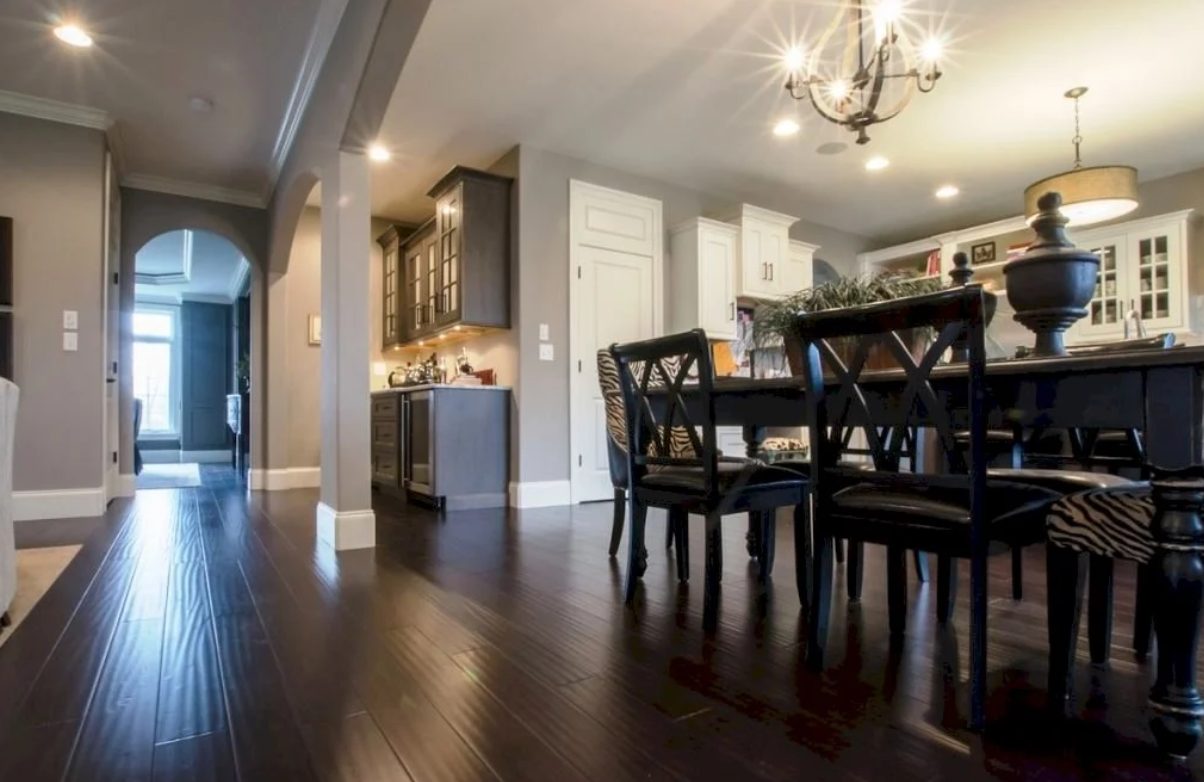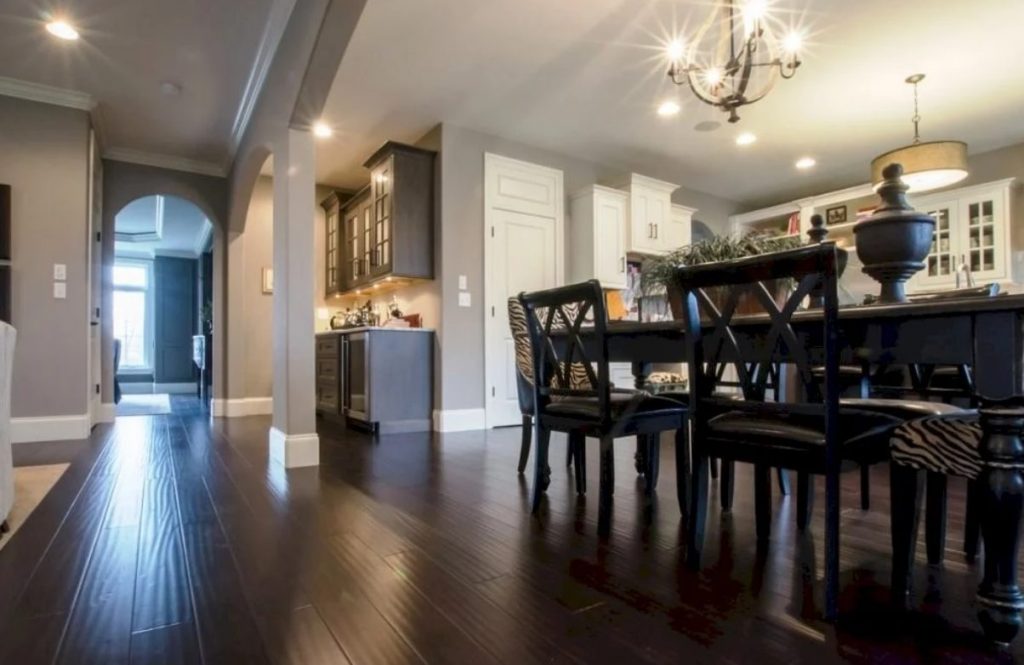 However, with the rising popularity of fast-growing bamboo and advances in the manufacturing of engineered strand bamboo flooring, wide planks became affordable again.
Today, planks from 7 to 5 inches grace homes and light industrial offices. Wider planks require fewer seams. They make small areas look larger and a wider plank allows more of the natural beauty of the grain in the flooring to shine through.
Don't expect wide planks to exit the scene in 2023.

Retro Patterns
Just as wide planks returned from the annals of historical interior design, retro patterns also make a comeback too.
In 2023, expect to see more and more chevron and parquet patterns. The chevron pattern dates from Roman days when road builders discovered stones lasted longer when cut in angles matching the major traffic pattern.
As a floor pattern, the chevron began to appear in 17th-century European manors. You don't need a castle or a mansion to enjoy chevron pattern floors in 2023. And installing this pattern is easier than ever with Ambient precut chevron flooring planks. Each plank is precisely cut to speed installation.
Parquet flooring came on the scene in 16th century France. Artisans used small bits of wood to create intricate patterns for floors. After falling out of favor in the 18th century, this retro pattern is making a comeback, just like the chevron pattern.

Light Color Bamboo Flooring
Grey flooring continues in popularity in 2023. In addition, light floor colors in blonde and beige will continue to gain popularity. Light-colored bamboo flooring hides minor scratches while reflecting light to make a room appear larger. Combine light colors with wide planks and you've got a show-stopping style to rival the celebrity and makeover homes you see on TV.
As a neutral, you can install light floors knowing that as your decorating style changes, your floors will always look great.

Quality & Price
Homeowners and interior designers will continue to place a high value on quality and price. Price doesn't mean cheap – it means that the flooring provides value in line with the cost.
Quality solid bamboo flooring will last for generations and be refinished multiple times. High quality and a cost that is much less than other hardwood floorings.
Engineered bamboo also creates a durable walking surface at a price that offers real value. And when it comes to duplicating the look of bamboo at the lo