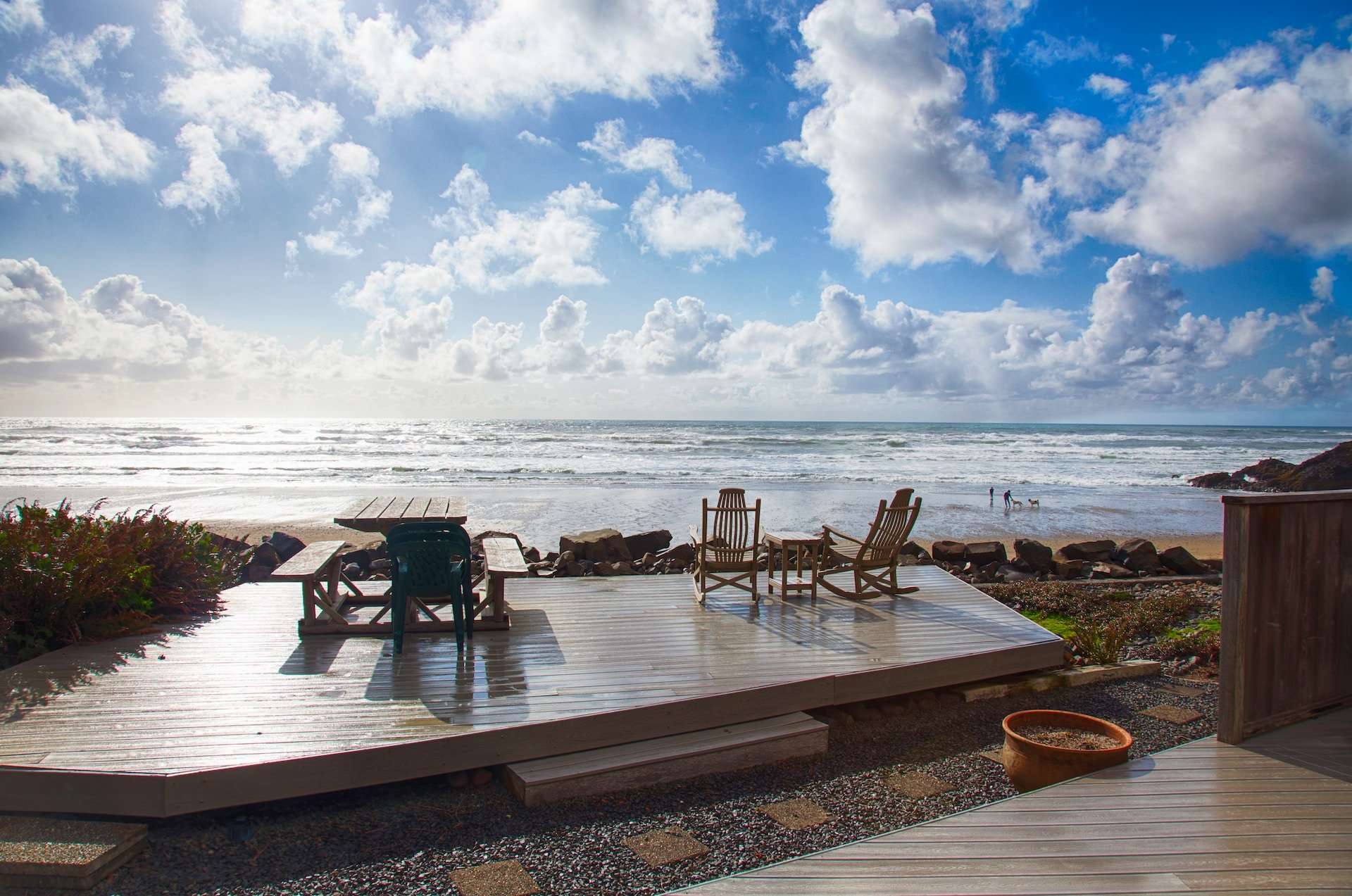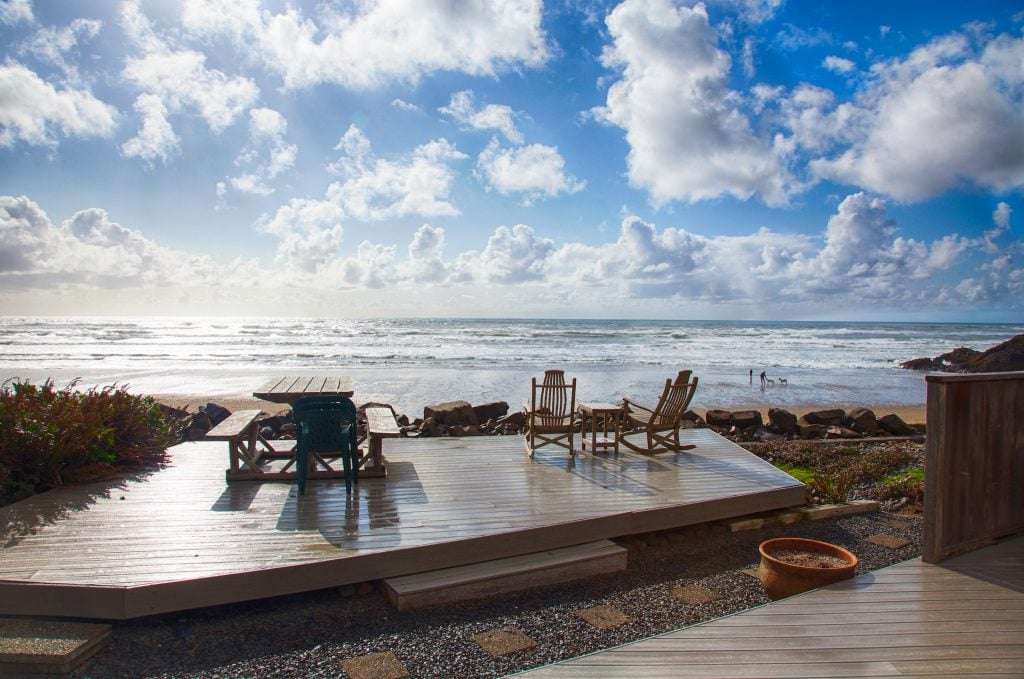 There are six major costs associated with building a deck on your residential property, and preparing for these in advance can help you plan a more successful project. Otherwise, you might overspend on your budget before you finish building your deck.
With that being said, here are the six points to consider in estimating the cost to build a deck:
Demolition or removal of an existing deck

Types of materials you'll use

Size of the deck

Design of the deck

Installing the deck foundation

Necessary labor and permits
While there are other factors to consider in determining the cost to build a deck yourself, most will fall under one of these six categories.
[Did You Know? Most home renovation projects go over their budgets by 20%, which is why contractors recommend padding the budget by 20% or more.]
1. The Demolition or Removal of an Existing Deck
The first step to consider in budgeting for the cost to build your own deck is determining the location for the new construction. If you already have an old, worn deck on your property, the best option is to tear it down and build a new deck in its place.
A professional contractor will charge between $500 and $2,000 to tear down a deck and remove the debris. You may be able to get the task done for a lower price, though, if you have a pick-up truck or a trailer that you can use for it.
Take a look at the deck's footings before pulling them up. If they're still level and in good condition, you can reuse them for the new deck's foundation, which is a great way to use recycled pieces in your home design. Simply add additional footings if you want more support for a larger deck.
2. The Types of Decking Materials
The cost to build a deck will vary depending on whether you choose wood or composite materials. In general, wood decking materials cost between $10 to $20 per square foot or $2 to $4 for deck boards, but if you choose to build a composite deck, expect to pay up to $40 per square foot or $22 for deck boards. 
That higher upfront cost can be worthwhile, though. Wood is considerably cheaper, yes, but it's important to keep in mind that it requires more care and maintenance year after year than plastic or compound materials do.
[Did You Know? Composite bamboo decking is a popular composite material that homeowners choose because it's eco-friendly, made from recycled plastics and rapidly renewable bamboo plant remnanta.]
3. The Size of the Deck
The dimensions of your proposed outdoor entertainment area will determine the cost to build a deck. If you're hiring a contractor, keep in mind that a larger deck will cost more in labor expenses and building materials. If you're building it by yourself, you might save on labor, but a larger deck will take far longer to build.
If you're building a 400-square-foot deck, you should expect to pay a contractor up to $60 per square foot, a rate based solely on the size of the deck and not on extra features you may want to be built into it.
4. The Design of the Deck
The style and design of your deck are also major cost considerations. A basic deck with a floor and walls on each side is undoubtedly going to cost less in materials than a deck with a built-in grill, exterior lighting, and charging ports for mobile devices. 
If you're still looking for deck design ideas, the following video can give you some inspiration:
75 Premium Small Deck Design Ideas You'll Love 🔴
The more you want to add to your deck, the more you should expect to spend on it. A wrap-around deck, for instance, can end up costing twice as much as a traditional one. Remember that you can always add plants to your outdoor entertainment area to spruce it up at a relatively low price.
5. The Deck's Foundation
The type of deck you're building will determine the type of foundation that's required. If you're building a basic deck onto the back of your home, you can simply use concrete blocks as footings. 
The cost to build a deck yourself will increase, however, if you're planning to build a stand-alone deck. In such a case, you'll need poured concrete piers and additional beams for increased support. 
If you're planning to install a hot tub or other heavy equipment onto your deck, you'll also need a stronger foundation. Make sure you use durable materials that will stand up to the weight and pressure you'll place on it.
The cost of a concrete block ranges from $50 to $75, while it can cost up to $400 for each concrete footer you'll need to pour. If you're experienced in pouring concrete, save on the foundational process by doing it yourself.
6. The Building Permit
If you're adding a small deck — under 200 square feet — onto your home, you may not need a building permit at all, and if the deck will be over 200 square feet but under 1,000 square feet, you can save by getting a general repair permit.
If you're building a larger deck that's over 1,000 square feet, you'll need a traditional building permit. The national average cost for one is around $500, and in most cases, hiring a contractor can help you save a little money on the permit since they will include the cost in their estimate for the total project. 
Get Started with the Best Building Supplies in the Industry
You'll see the difference in quality when you browse building supplies at Ambient Building Products. We offer everything you need to build your own deck from scratch, allowing you to create a unique and durable outdoor entertaining area. You can begin to find top-quality composite bamboo decking on sale!