DETERMINE YOUR REFUND ELIGIBILITY AND RETURN SHIPPING COSTS
1) Determine if your items are eligible for a refund. Make 100% sure to read our Return Policy regarding restock fees and return conditions to ensure your items qualify for a refund before beginning your return.
2) About return shipping costs. All return shipping costs are the responsibility of the customer.
3) About returns that weigh less than 125 lbs (small parcel returns). To return items that weigh less than 125 lbs please use your preferred small parcel shipping provider (UPS, Fedex, etc) using your own account. Use sturdy packaging ensuring all items are properly protected to minimize damage during return transit. Ensure that your original order number and contact information are included inside the packaging. All small parcel returns can be shipped to 8230 Preston Court Ste C, Jessup, MD 20794. Our service number is (301) 498-0234.
4) About returns that weigh over 125 lbs (LTL freight returns). Return freight shipping costs start at $170 and go up from there depending on the overall weight and transit distance. Please note that return freight costs are usually higher than the original order shipping charge (these rates are set by the freight company, not Ambient). Before beginning your return we strongly recommend that you get a return freight quote first - to do this simply email the items and quantities you would like to return to [email protected] and our support team will respond promptly.
STEPS TO FOLLOW TO RETURN A FREIGHT ORDER (returns that weigh more than 125 lbs)
1) Email [email protected] with the number of items you'd like to return so we can provide you with a return freight shipping quote. Once you approve the return freight cost, continue to step 2. Note: you do not pay this return freight cost up front - this cost will be deducted from your refund at the end of the process (once your return has arrived at our warehouse and been inspected, etc.)
2) Ensure the individual boxes are prepared for return shipment. Please note all items must be returned in original packaging or credit will not be issued. If returning opened boxes, the boxes must be sealed with clear packing tape. Boxes sealed with tape other than clear tape will not be accepted.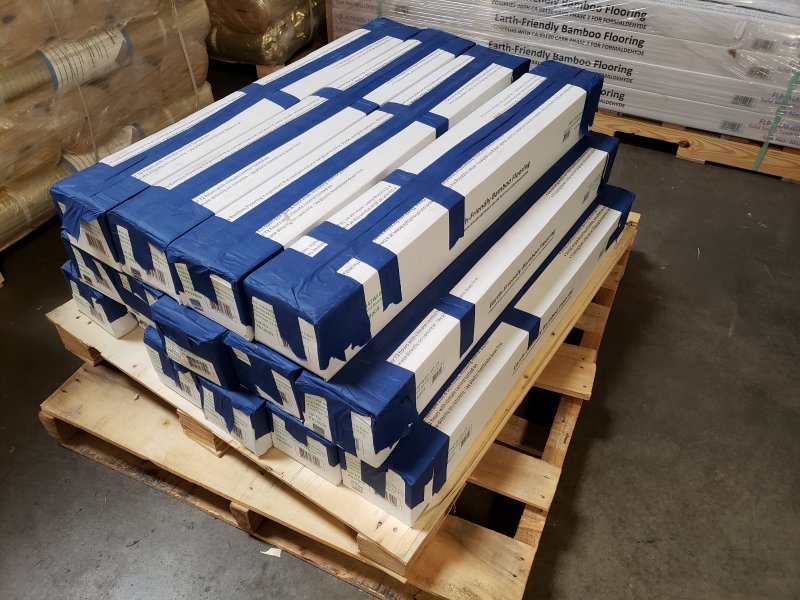 3) Email [email protected] with the pickup date you prefer (Mon-Fri 9am-5pm), please note that pickup windows may be between 2-6 hours. The earliest pickup we can schedule is 3 business days out from when you request it during this step so plan ahead (we cannot schedule a pickup the next day). Once we have your preferred pickup date (specific time windows cannot be specified), we will arrange the pickup appointment directly with our freight carrier and we will email you a set of documents that you will need to print and paste to the pallets.
4) Read Step 5 for pallet placement information before you begin stacking items on the pallets: then proceed to stack the items neatly onto a sturdy 4'x4' or 4'x6' pallet(s), in an evenly distributed manner. Please note that each pallet cannot weigh more than 2,300 lbs so if your items exceed that weight, you will need to use multiple pallets. The boxes will need to be strapped to the pallet so they do not fall off during transit. The cheapest way to do that if you don't have access to polyester strapping is to procure some ratchet moving straps from a hardware store. For a complete guide to palletizing your shipment please read UPS Freight's How to Prepare Freight Shipments
5) The final strapped and shrink-wrapped pallets will need to be placed at the end of your driveway, on solid, paved and flat (as possible) ground, not grass or dirt. Therefore you will want to place the pallets in such a location prior to beginning the stacking effort (unless you have a pallet truck and can freely move the pallet around your driveway area). The surface must be firm, solid ground that can be accessed by a large freight truck and a driver with a pallet truck/jack. We will have emailed you 2 different flyers: one with a barcode and one that is a Bill of Lading. You will print 3 copies of the barcode flyer and paste them to the top of the pallet on different sides. You will print two copies of the Bill of Lading, one for you and one for the driver. Ensure the driver signs your copy as well.


**IMPORTANT: Upon arrival the driver will use a pallet truck/jack to move the pallets from your driveway onto the truck's liftgate. In order to do this the pallet truck forks need to be able to slide into the large (not small) pallet holes. Most pallets only have holes that are large enough for the pallet jack forks on two sides of the pallet. The pallet truck forks require a hole of at least 5 inches in height and 7 inches in width to slide in. Therefore, please rotate the pallets correctly before placing boxes on them, so that the pallet truck will be able to slide under and lift them.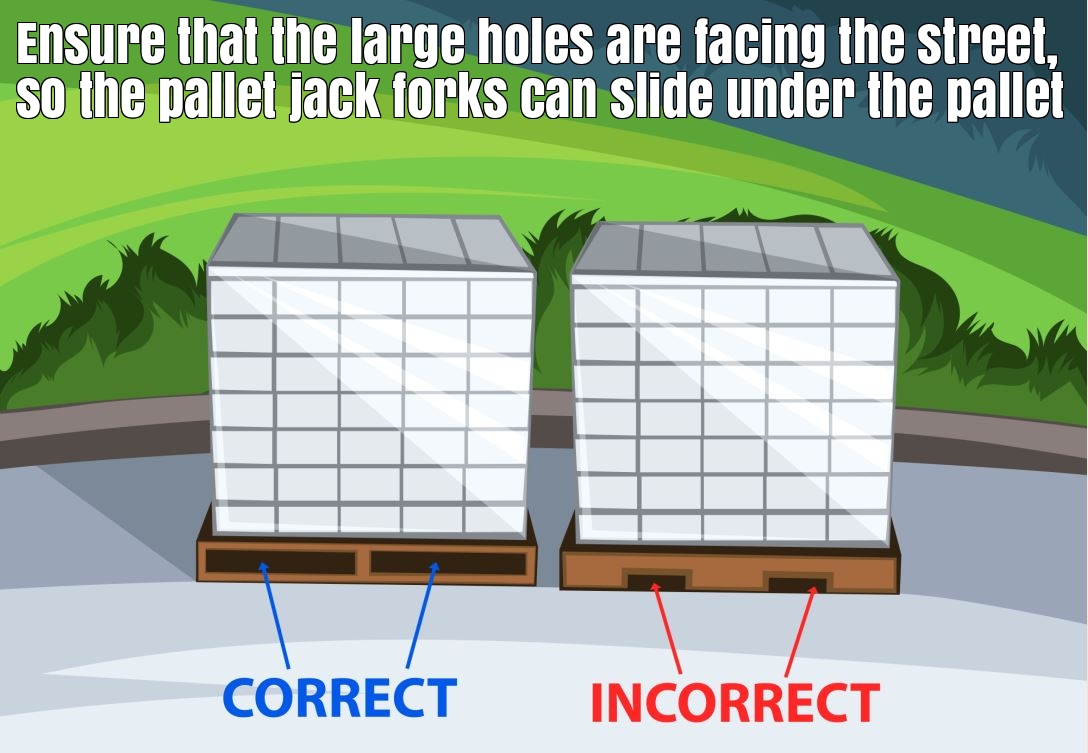 6) Once the product(s) arrive in our warehouse and have been inspected and determined to be in acceptable condition, we will issue your refund minus the return freight costs and restock fees (see https://www.ambientbp.com/return.php for details). We will attempt to issue the refund to your original payment method or we will send you a check in the mail within 2 weeks.