Description of restock fees, terms and conditions
Restocking Fees
There are no restocking fees when exchanging for a similar product.
There is a 5% restocking fee on stored orders that are canceled. This refers to an order that has been paid for but has not shipped out or been picked up.
There is a 10% restocking fee on returns of undamaged, unopened boxes.
There is a 20% restocking fee on returns of undamaged, opened boxes.
All returned merchandise must be undamaged and in resalable condition, in its original packaging.
Your refund will be processed by the same method of payment from your original purchase, within 10 days of return receipt.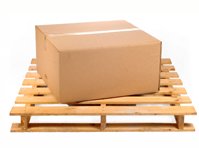 Terms & Conditions
We only accept returns on items within 90 days of the customer having received them.
Return shipping costs are the sole responsibility of the purchaser. In some cases the return shipping costs may be higher than the initial shipping cost.
Any returned item that is scratched, dented, or damaged in any way will not be refunded. This includes damage caused during return shipment as result of improper packaging.
Returns are not accepted on clearance items, custom items, or items that have been out of our possession for more than 90 days.
If you have items to return please send an email to info at ambientbp dot com with your name, description, and items you would like to return.