Description of restock fees, terms and conditions
General Terms & Conditions
We strongly recommend that you read our "How-To" Return Shipping Guide if you would like to ship any items back for a refund to understand the packaging requirements before return shipment.
We only accept returns on items within 90 days. We do not accept returns on clearance items, discontinued items or custom items.
We do not accept flooring returns unless they are shipped back in the original packaging.
Return shipping costs are the sole responsibility of the customer. Return shipping costs may be higher than the initial shipping cost.
Any returned item that is scratched, dented, altered or damaged in any way will not be refunded. Returned items must be in "as new" condition to qualify for a refund. This includes damage inflicted during return shipment that is a result of improper packaging.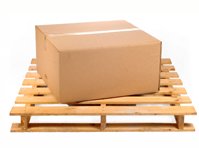 Fees: Restock & Cancellations
There is a minimum 10% restocking fee on all items and a 20% restocking fee on opened flooring boxes. All items returned must be in new condition or no refund will be issued.
There are no restocking fees when exchanging for a similar product within 30 days.
There are no restocking fees on flooring orders that meet our 30 Day Money Back Guarantee terms and conditions. This money back guarantee does not apply to moldings, accessories or installation items.
There is a 3% fee on stored orders that are canceled but were originally paid for using a credit card. A "stored order" is an order that has been paid for but has not shipped out or been picked up. This 3% fee covers the non-recoverable interchange fees charged by credit card companies on all transactions.
Warranty Claims & Defective Items
If you feel you have received a non-conforming or defective product, the defect must be reported to Ambient within 30 days.
All returns are subject to our warranties, which are linked to at the bottom of our website.
Our warranty only covers defects when they affect more than 5% of the flooring order in question (this is an industry standard). In cases where exceptions are made and we provide free replacements, we do not cover expedited shipping to meet installation deadlines or schedules. All expedited shipping costs above standard freight or UPS Ground shipping are the responsibility of the purchaser.