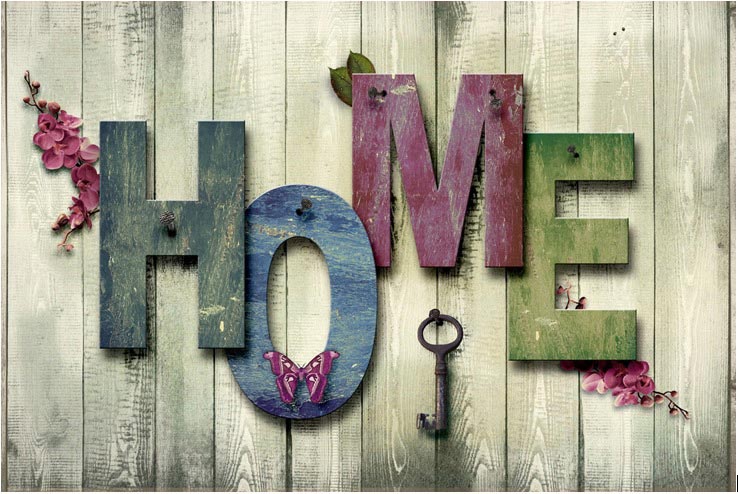 Are you on the lookout for décor designs to revamp your home? Whether you simply want to keep up with the latest design styles, or your home is indeed due for an update, here are a few decorating trends of 2018 that you can try. Curves and arches are set to dominate this year. From doorways to windows to pass-throughs and right up to the patio, curves are a poignant way to update your space. But, if you are looking for more than curves and arches and plan on putting your place on the market, you need to know what is hot and what is not! Take a close look at these hottest design trends of 2018, that experts opine will be all the rage this year.
20 Trends That Can Give Your Home a Terrific Makeover
For a Contemporary and Royal Look
1. Mixed Metallics:
Gold and silver are in this year. According to most interior designers and experts, these metallics can be mixed to achieve new shades and contrasts. They can also be coupled with rose gold to invoke a softer and warmer hue to your living room.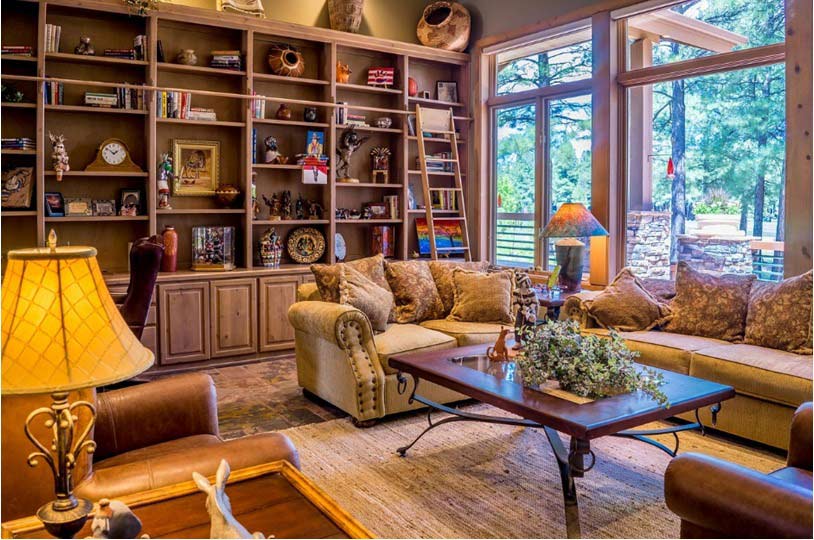 2. Rich Pigments:
Grey, is the new black this year! While grey is considered a neutral choice by most designers, the color is all set to be bolder in 2018. Grey can be embraced for both walls as well as pieces of furniture. There are several nifty ways to integrate this color into your interiors. Moody interiors are getting more popular and colors such as grey, navy, and brooding violet are key colors that you can experiment with this year.
3. Artisan Fixtures:
As with velvet pieces, leading designers have observed that more and more decorators and homeowners are tending to be partial towards artistic fixtures from local artists and smaller businesses to create a more personalized feel. Artisan fixtures though eclectic helps create a rustic and homely ambiance.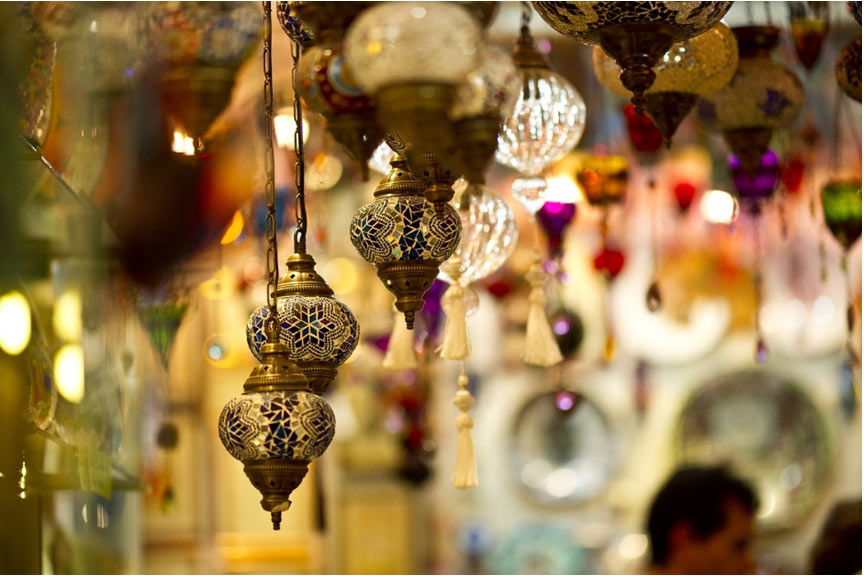 4. Copper Accents:
Rose gold dominated the world of interior design in 2017 and was hands down the most used décor trend. However, 2018 will see less rose gold and more copper accents. Copper accents with its vibrant red tones and earthy hues are a warm and subtle alternative to gold, silver, and steel accents. When used sparingly, metallic objects in copper can give your home a luxurious feel. Here are a few tips on how to get it right with metallic objects:
Stick to smaller pieces: Keep your metallics to smaller accent pieces rather than large furniture. A metallic lamp on a wooden center table is better than a large metallic dining table.
Go Neutral: Keep bigger pieces neutral, so they act as a backdrop to your metallic accents.
Pick complementing tones: Stick to similar tones. Choose brass and gold accents to complement your copper accents.
Bright is in vogue: Open the door to brightly polished metal objects for a glamorous look.
Opt for the brushed or matte finish: Stick to brushed metals if you wish to achieve a casual and rustic ambiance.
5. Velvet Furnishings:
Do you remember when velvet was considered stuffy and outdated? Well, believe it or not, it is now seen as a luxurious yet charismatic fabric that can bring a unique look to any room in your home. Many interior designers have started paying more attention to this multi-dimensional fabric and believe that it is one of the most sought-after trends for 2018. Go for a luxurious velvet sofa in a rich color, such as royal purple or a deep majestic blue, to add a touch of splendid style with a dash of sophistication.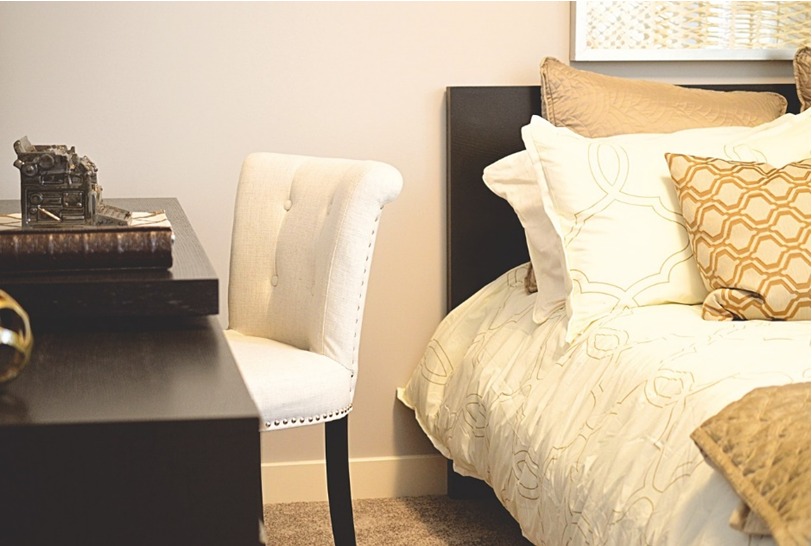 6. Millennial Pink:
If you are looking to bring a soft look to your home décor, Millennial pink is a salient choice. It was one of 2017's massive hits and the trendy hue is still making waves in interior design. This shade of pink made a huge impact on fashion as well as home décor but use this beautiful hue in unique and creative ways to incorporate it into your interior design and give any space a fresh update.
7. Embellishments:
Are you bored with the simple, classic look for your home? Go for one of 2018's hottest trends by using embellishments like tassels, fringing, feathers, tufting, and macrame on cushions, rugs, throws, wall hangings, and accessories. With his trend, you give each room a wonderful handmade quality and add interest. Give your sofa some exquisite tactile cushions or make your bed more inviting with a beautiful hand-woven throw with tassels. A touch of boho-chic will make any room more interesting, not to mention visually delightful.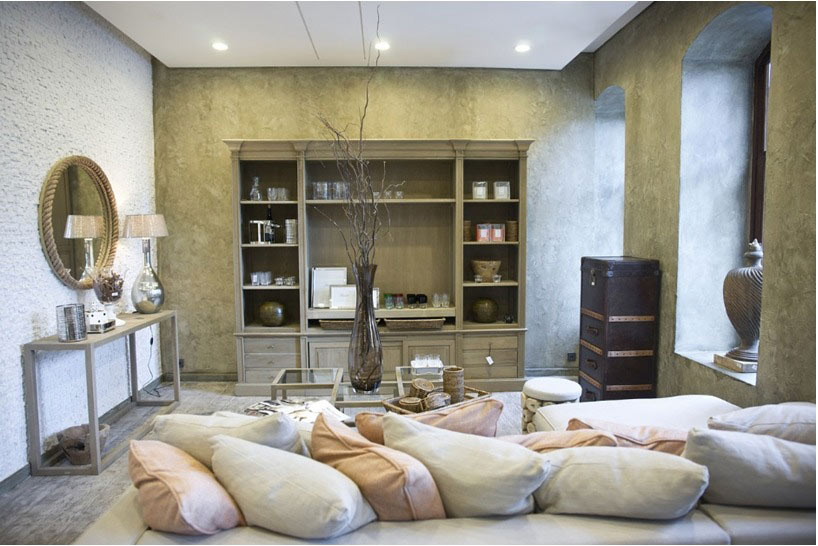 8. Geometrics:
Yes, geometrics were hot in 2017 but it was used mainly on rugs and cushions. For 2018, it is all about wallpaper, tiles, and art. Bold geometric designs on your walls can create a striking effect and make the entire room look a lot more interesting. Check out specially-designed decorative membranes that leading designers are using everywhere, from kitchens to bathrooms.
9. Curves:
Say goodbye to sharp-edge designs in furniture, and hello to curves. Softer, more organic curves are all the rage this year in all types of furniture, from armchairs to rugs to bar carts. This design trend definitely adds a unique look to any room and a refreshing change from the usual sharp-edge designs that have been around for decades.
For a Rustic Ambiance
10. Vintage Lighting:
You might be shocked to hear this, but vintage is back on trend for 2018. This time, it is in lighting. Vintage lights for this year have less exposed lighting and more vintage sconces and pendants paired with copper and brass finishes. Lighting plays an important role in homes, and now you can use it to bring in a beautiful vintage style to any space.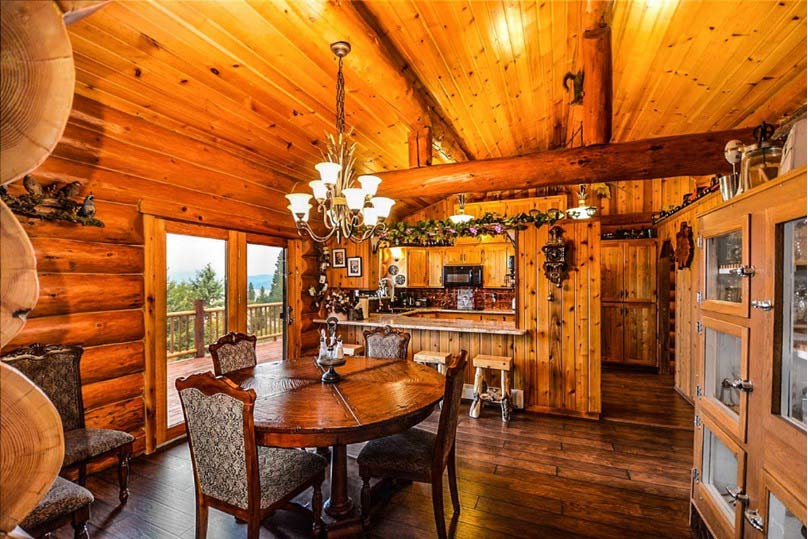 11. Floral Patterns:
This design trend has never really gone out of vogue, but for 2018, floral patterns are shown in a new light. You should open the door for contrasting colors and florals in exaggerated proportions to make sure that you are keeping up with this hot trend. No dainty flowers this year – it is all about big and bold! Here are a few tips to keep your floral-themed décor contemporary and fresh:
Experiment with wallpapers: To add florals in a big way to your interior, try wallpapers with bright, bold floral prints.
Use contrasts: Give your couch a makeover by tossing the plain cover and make it look brand new with a fabric with bold florals.
Furniture in florals: Add antique chairs that are covered in florals that are bold and oversized to give them a little modern touch – you will definitely love the effect!
Mix and match florals: Some of the floral patterns you can select include peonies, daisies, sunflowers, wildflowers, and more.
Go Bold: Use bold florals in contrasting colors to get this hot home décor trend on point.
12. Indoor Plants:
Don't leave greenery limited to the outdoors – foliage inside the home is all the rage! Indoor plants add a fresh look to any space, no matter how you place them. Hanging potted plants, oversized pots with exotic greens or a shelf with little succulents in little pots or containers are fantastic ways to incorporate this trend. Indoor plants are a fabulous way to fill up bare side/coffee tables and corners or even a window sill!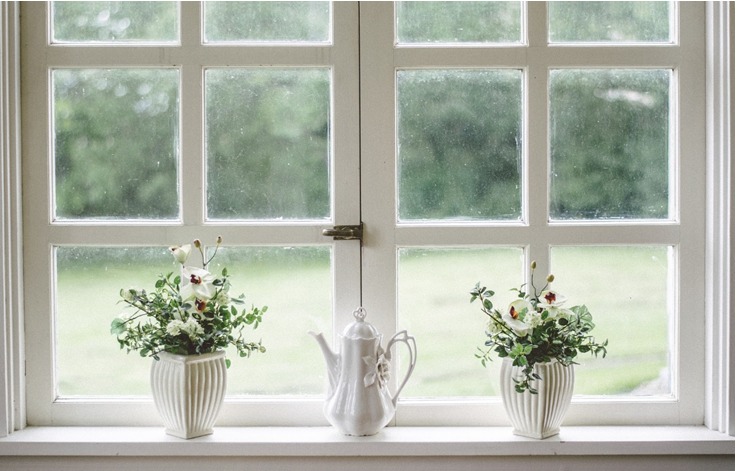 13. Ombre:
A few years ago, celebs were seen were ombre everywhere, and now it is time to bring it to your home décor. You can use this trend in many different ways, from bedding to rugs, furniture to cushions, lampshades, and artwork. You can choose any colorway, whether it is dark grey to white or a brighter hue like crimson red to soft pink.
14. Burnt Yellow:
While it might seem risky to use this bright hue in home décor, burnt yellow is one of the hottest design trends of 2018. Yellow exudes cheer, happiness, and confidence. You can use it in statement pieces or accents without going OTT – alone sofa or couch in burnt yellow is a sensational way to incorporate this trend and make your space look and feel joyous!
15. Dark Wood:
Do you want to add a dash of glam and luxury to your home? Go for dark wood furniture. Say goodbye to pale, bleached woods – it is the year for darker wood tones. They provide a fresh, new take on modern luxury while giving the space a look of retro glamour. Dark wood looks rich and gives any part of your home a sophisticated, luxurious look. You may also consider Java Strand Dark Bamboo Flooring if your budget allows you, for a cozy and rustic ambiance.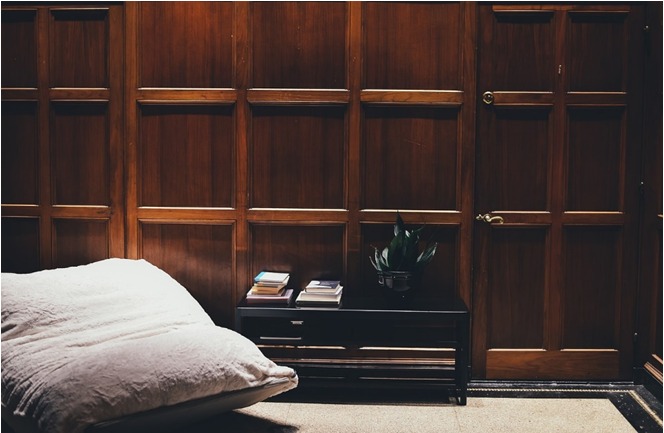 16. 70's-Inspired Chic
In 2019, many old design trends are making a huge comeback, like those from the 70s. We have already talked about velvet and geometric patterns, which are very much a nod to that era. 70s chic décor is all about abstract silhouettes, funky textures, and warm palettes – use these ideas to invoke brilliant personality to any space in your home.
For a Chic and Eco-friendly Feel
17. Statement Doors:
The hottest design trends for 2018 are not limited to living rooms and bedrooms. Statement doors are a major trend this year and it is a stellar way to give your home personality before anyone even enters it. Give your front door a fresh new look with a new coat of bright paint like yellow or frame it with bay trees to give it a decadent look. Colorful doors are a huge trend this year and are a superb way to give your house a fresh look without spending a fortune.
18. Tropical Prints:
Like bold florals, tropical prints are one of the biggest trends this year. The rich shades of green look stunning with dark wood furniture that is also trending right now. When incorporating this trend into your home, think of exotic birds, safari wildlife, and large-scale leaf prints. You can even use colors other than green to get the tropical vibe – all you have to do is get creative!
19. Framed Plants:
Are you too busy to look after indoor plants? Or do you have a very small home? You can still use the trend by opting for framed plants as a part of your home's décor. You can hang them on a bare wall in any room and you will be amazed by the difference it makes to the entire look of the space. You can choose from a wide variety of plants, from flowers to ferns that can add a splash of color and life to any living space. This is one of the best ways to spruce up the interiors of a small home.
20. Indigo Blues:
If you are a little intimidated by using bright hues like yellow in your home décor, why not go for inky blues instead? This is another hot design trend for 2018 that you can use any way you like. From making a statement with indigo blue walls to accessorizing with flowers, etc., there is a lot you can do with these shades of blue. Here is a look at a few ways to incorporate the trendy blues into your home décor:
Place an inky blue vase on a metallic table with blue or violet flowers to complement them both. This is an amazing way to bring some color and style to a corner that you have always wanted to decorate.
Mix an assortment of small accessories in varying heights and widths and different shapes to create an interesting display.
Go for the ombre trend with this color palette – an ombre lantern or lampshade in dark to light shades of indigo blue will create a beautiful and unique look to any area of your home. Plus, you get to use two hot 2018 décor trends without going overboard.
You can look for textured pottery jugs, blue cylinder glazed vases, or medium pressed diamond vases in these shades of blue to use the trend right and make otherwise plain areas look brighter and uber-chic.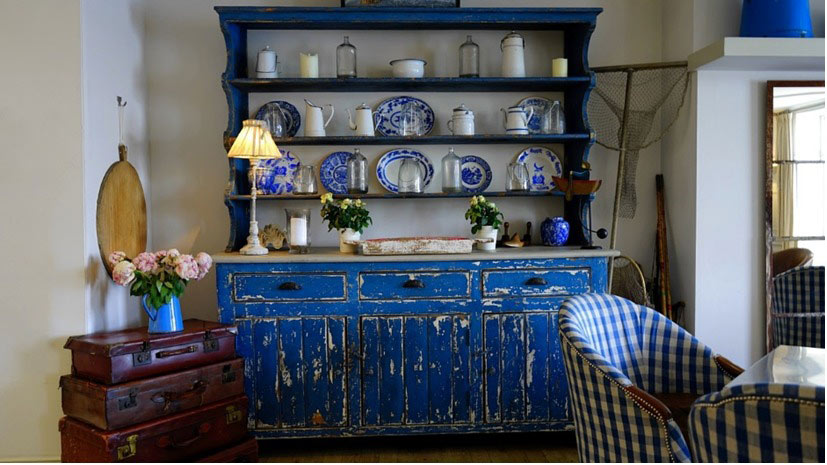 The hottest home décor trends of 2018 are all about fresh takes on old styles and new decorating patterns with bright, bold colors. Get it right and you can make them look timeless and stylish. 2018 definitely has some of the most fabulous trends when it comes to interior design. Whether you are looking for a laid-back vibe in your home or want to create a luxurious and decadent feel, there is something for everyone in this year's trends. With the ideas mentioned above, you can get some inspiration, use your creativity to incorporate the hottest trends of 2018, and give your home a makeover to provide it with a fresh, new look and feel.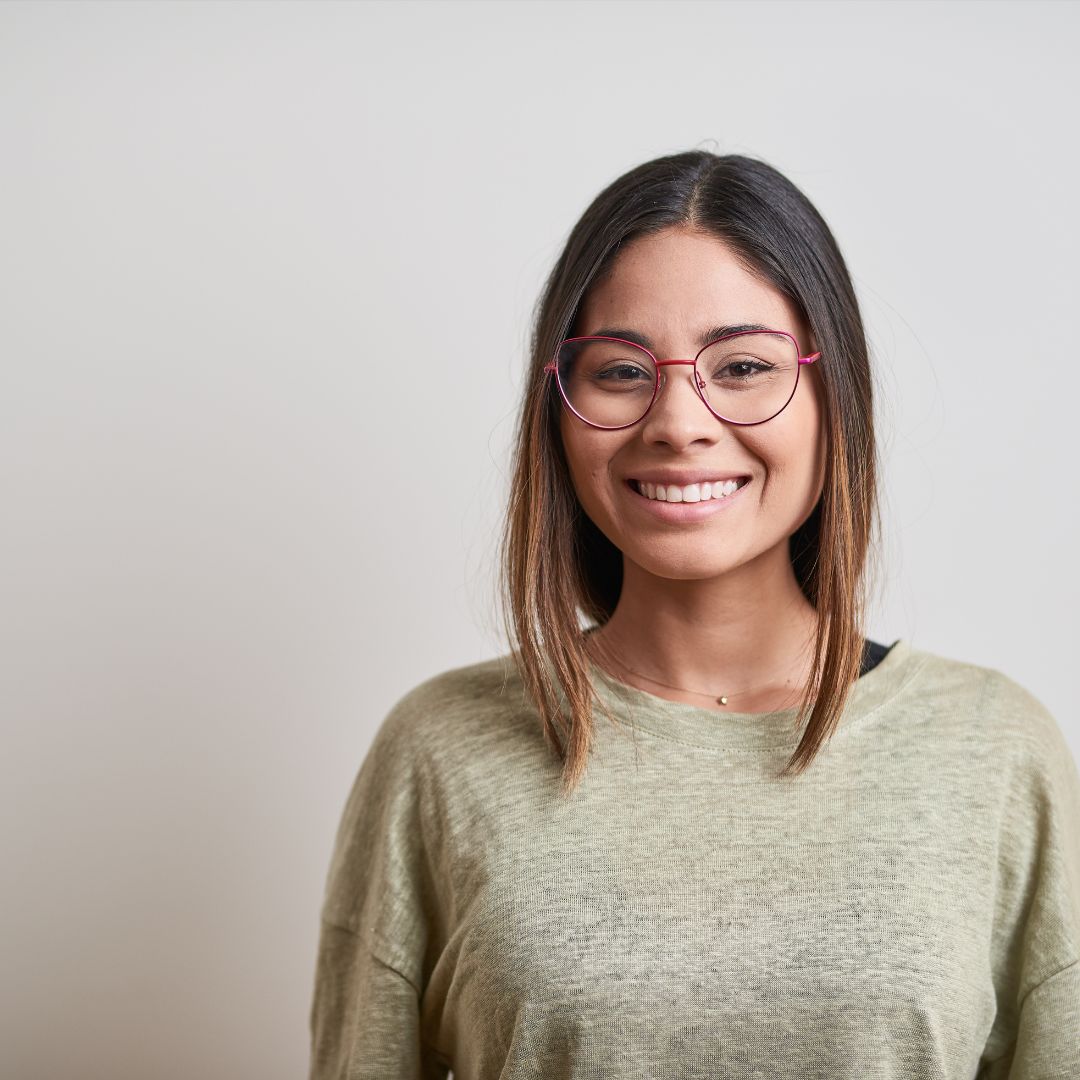 About the Author
Jen is your go-to guru for crafting a cozy, green cocoon. 🪴 Her dive into sustainable building wasn't just about saving the planet—it started as a mission to make family movie nights eco-friendly (and to ensure the popcorn was the only thing getting heated!). With a knack for breaking down the jargon, Jen turns eco-lingo into everyday language. Swing by the Green Living blog for a mix of earth-loving advice and home improvement hacks. Whether you're just dipping your toes into green waters or you've been swimming in the deep end of DIY projects, Jen's here to guide, giggle, and remind you that every eco-choice is a step towards a planet that thanks you… and maybe even sends a rainbow your way! 🌈