The number of multi-generational households in America has doubled since 1980. Now, more than 57% of households have more than one generation living in them.
It's not that people have more kids. It's a case of more adult children returning home. Plus, people are living longer and moving in with their adult children for extra support.
When the number of adults in a home increases, so can the need for privacy and independence.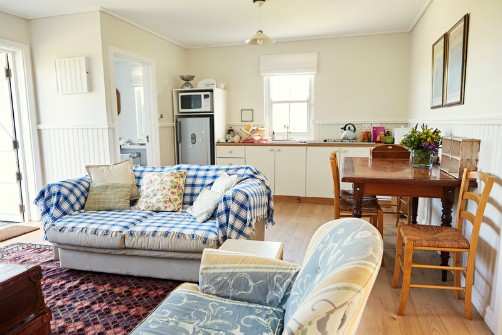 That's why many people choose to build an in-law apartment within or next to their house. Also known as an in-law suite, garden apartment, or granny flat, these modest, self-contained units can benefit everyone involved. They can also increase the resale value of your house.
The key is to make the space safe and comfortable for occupants of any age.
Here are 7 tips for creating a comfortable in-law apartment.
1. Own Entrance
At any age, independence is important. It bolsters feelings of purpose and self-worth. Give an adult child or elderly parent a greater sense of independence by not making them go through the main house to get into their own space.
In many jurisdictions, a separate entrance can be a requirement of the fire code.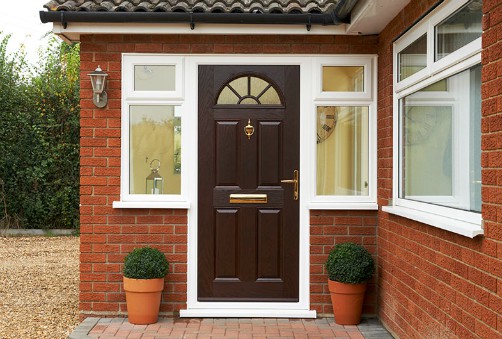 Install a door that is secure and has a small window or peephole. Add a simple deadbolt or keypad lock and doorbell.
Plus, try to make the space immediately outside the door welcoming and easy to maintain. Simple options include using concrete patio slabs or a small wooden porch.
If the in-law apartment is in the basement, make sure the stairway is well lit, and there's a handrail at least on one side. Always check your local building code to ensure the entrance meets safety standards.
If possible, leave room for a small outdoor chair, potted plants, or other practical and decorative items to make the place feel like home.
2. Wheelchair Accessible
If you're building a new in-law apartment, you have a great opportunity to make it wheelchair accessible. Retrofitting an existing space can make this goal more challenging, but it's still possible.
Even if you're building it for a specific person who doesn't have mobility issues, you can still follow accessible design guidelines. That way, you increase your property's practical and resale value because you never know what the future might hold.
Most often, accessible features aren't noticeable until you need to use them and you're glad they're there.
Examples include:
No steps inside and outside of the in-law apartment
If that's not possible, building a removable ramp that meets grade standards for wheelchair use
Installing a shower stall that doesn't have a curb
Using lever-style handles on all room and closet doors
Installing wall-mounted sinks
Making sure there's a sufficient turning radius in the kitchen, bathroom, and bedroom
These are the kinds of things that won't detract from the unit's comfort and beauty if the person living there doesn't use a wheelchair. But if they do, having these kinds of features can prevent many daily issues and improve well-being.
3. Natural Light
Often, in-law apartments are compact and have at least one common wall. To improve the sense of space, allow as much natural light as possible. Use skylights in dark corners. Install sky tunnels in basement units or those contained within the main residence.
There's no shortage of inspiration to draw from when designing your in-law suite.
4. Easy to Clean
It might not be glamorous to talk about, but homes need to be kept clean. If it's your golden-aged parent or twenty-something kid living in the in-law apartment, they might not have the energy or time for a lot of upkeep. Yet, tending to one's home's basic cleaning can contribute to a sense of independence and pride, especially for older generations.
To help make daily clean up easier, choose fuss-free materials and designs that won't collect a lot of dust.
For example, use laminate, not granite countertops in the kitchen and bathroom. Choose bamboo flooring, not broadloom, for the bedroom and living area. Embed pot lights for overhead lighting, not hanging fixtures.
5. Private Laundry
A great comfort to many people is having easy access to their own washer and dryer. Being able to wash items when necessary without lugging them to another location can enhance a sense of independence.
Whether you're building new or retrofitting the space, find apartment-sized appliances during the design phase to ensure plumbing and electrical requirements can be met. Choose front-loading machines whenever possible. They are easier to use and can help with.
6. Separate Heating and Cooling
If possible, put the heating and cooling system for the in-law apartment on separate controls from the main residence.
Being able to adjust the temperature of your own living space increases the overall comfort. This is true for the person in the in-law suite and those living in the main residence.
Whether you'll be embarking on a new construction or renovation project, ask your HVAC professional about options for separate controls.
7. Good Sound Separation
Sound insulation can improve the quality of all kinds of living spaces. If the in-law apartment will be within the house (e.g., basement or attic) or abutting, it's practically necessary.
One of the simplest ways is to use sound-dampening insulation on interior walls. If you're building a new addition to your home, consider using double walls where the unit abuts the house.
If the in-law apartment is in the attic, use materials and techniques. Even full detached units like coach houses need good protection from the sounds of nearby yards or driveways.
Getting the Most from Your In-Law Apartment
For most homeowners, the return on an in-law suite comes in several forms. Peace of mind knowing a loved one is close—the increased value during resale. Flexibility to turn it into a studio or guest space when no one is living there.
To help maximize the financial and aesthetic return on the investment, choose affordable and beautiful materials. And, when it comes time to select flooring, strand woven bamboo, the most affordable and beautiful choice you can make.
If you have to resist any questions, please contact us!
---
---
Categories: Home Improvement