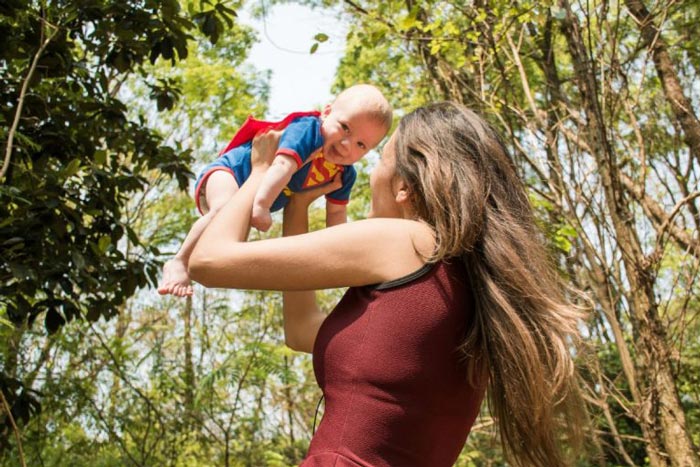 Awwwww… your newborn bundle of joy. He or she is beautiful – the apple of your eye. He or she is also a potential environmental bomb.
Diapers, baby wipes, and wasted food. Wash after wash after wash.
The average birth weight of an American baby is 7.5 pounds (What to Expect), and their carbon footprint over just 2.5 years? That would be more than their birth weight, coming in at 8 pounds. During this time, your baby will go through a staggering 3,800 diapers (Mother Jones) – pretty terrifying stuff, especially since there were 3,999,386 babies born in the US in 2010 alone – the latest year that data is available for.
But it doesn't have to be this way. If we take a few leaves out of the books of others (such as the Haitians, where every 1 American child accounts for 106 babies in terms of CO2) we can hear the wonderful pitter-patter of tiny feet and make sure that those feet aren't leaving one giant carbon dent in their wake.
1. Diapers – Go a little more eco-friendly (at least)
As if you haven't got enough to do as a sleep-deprived, crazed looking zombie with wild hair, you're now thinking that we're going to insist that you ditch the chuck away diapers in favor of terry towel, wash-them-yourself cloth diapers. Well, we're not. Let's face it, you have enough on your hands – so even if you can switch to biodegradable diapers, this would be an excellent start (especially since alternative diapers take between 200 to 500 years to break down [Real Diaper Association]).
This is not to say that cloth nappies aren't a whole lot greener, and of course, if you can, you should. What's more, with diaper washing services (that come to your door) more common than ever before, cloth diapers have never been more practical.
2. Forgo the convenience of wet wipes
Wet wipes are consumed on-mass the world over. Yet they're harmful in more ways than one – awful for the environment, terrible for our under pressure sewers, and unhelpful for our health (with many wipes featuring chemicals that are anything but good for the most delicate of skin). The ultimate, eco-loving alternative is muslin cloths.
3. Let's address breast care
We aren't going to enter into the much-trodden debate around breastfeeding and bottle feeding. All that we'll say is that there are many products to consider for feeding and breast care when it comes to eco-friendliness – such as breast pads (which today come in reusable organic cotton) and nipple creams (which are now available chemical-free, featuring only organic olive oil).
4. Soft as a baby's…
Don't be seduced by the lines upon lines of beautifully packaged skin creams for your baby – switch these plastic packaged, chemical-filled creams with simple organic olive or coconut oil.
5. Toys and clothes – Buy second hand, buy smart
Asides from hunting second-hand bargains on eBay for toys and clothes that are given a second lease of life, you can also go green with any new purchases you do have to make. Over recent years there's been a real surge in eco toy retailers, and planet-friendly kids' clothes.
Here are some of the biggest names that you may want to check out for toys: Babipur (a specialist for "Sustainable, Ethical, Fairtrade, Safe and Green Toys"); a Toy Garden (currently under a change of ownership, but we're certain that the green focus will remain) and Oompa Toys (for eco-friendly toys that include everything from rides and swings, to arts and crafts).
For your clothes, retailers include Frugi (retailers who stock 100% organic baby clothing); Beaming Baby (who offer a wide range of clothing and essentials for both mother and baby), and Cotton Comfort (where an array of chemical-free cotton clothes can be found).
However, there are some items that you shouldn't buy second hand – such as your baby's mattress. Some studies have suggested that there may be a link between such mattresses and an increased chance of sudden infant death syndrome. A further item you should purchase brand new is a car chair (this is since car chairs can suffer from tiny fractures that you can't see – thus compromising the safety of the seat entirely).
6. Clean up your washing and household chores
As you'll likely be doubling your washing routine with the addition of the newest member of your family, be sure to switch to phosphate-free washing detergent (if you haven't already) – and protect our seas in the process. For super green cleaning credentials, you could even mix up your own home surface spray – created from baking soda, lemon, and vinegar.
7. Who needs baby food (in jars), anyway?
Those baby jars may be convenient, but at what cost? Not only do they create waste or require energy to recycle, but it's also difficult to decipher which manufactures truly invest in sustainable production.
Truth be told, when babies begin to make the switch from milk to solids, there are only a few foodstuffs that aren't suitable – just so long as the lumps and textures are right for their age range. Here's a comprehensive timeline to run you through exactly what foods can be introduced, and when (this tackles topics such as which foods are allergenic). The great thing about creating your own baby food is that you can be sure of every last ingredient (and its origins).
8. Carefully consider the furniture that you pick
If you're opting to buy new furniture then always consider quality – more robust pieces will last far longer and could go on to be re-sold to live a double lifespan. Other pointers include the avoidance of toxic materials and finishes (so always opt for naturally polished wood over highly lacquered, painted furniture).
Some forms of furniture will grow as your child does, such as cots that transform into frames (lasting for anything up to 7 years!).
Babies sure are a joy – but in the modern age, in America at least, we adults have seemingly transformed child-rearing into an eco-unfriendly task that racks up a huge carbon footprint. All of which occurs before our children are even out of diapers. With these tips, you can at least lessen the ecological impact of your newest addition.
If you have to resist any questions, please contact us!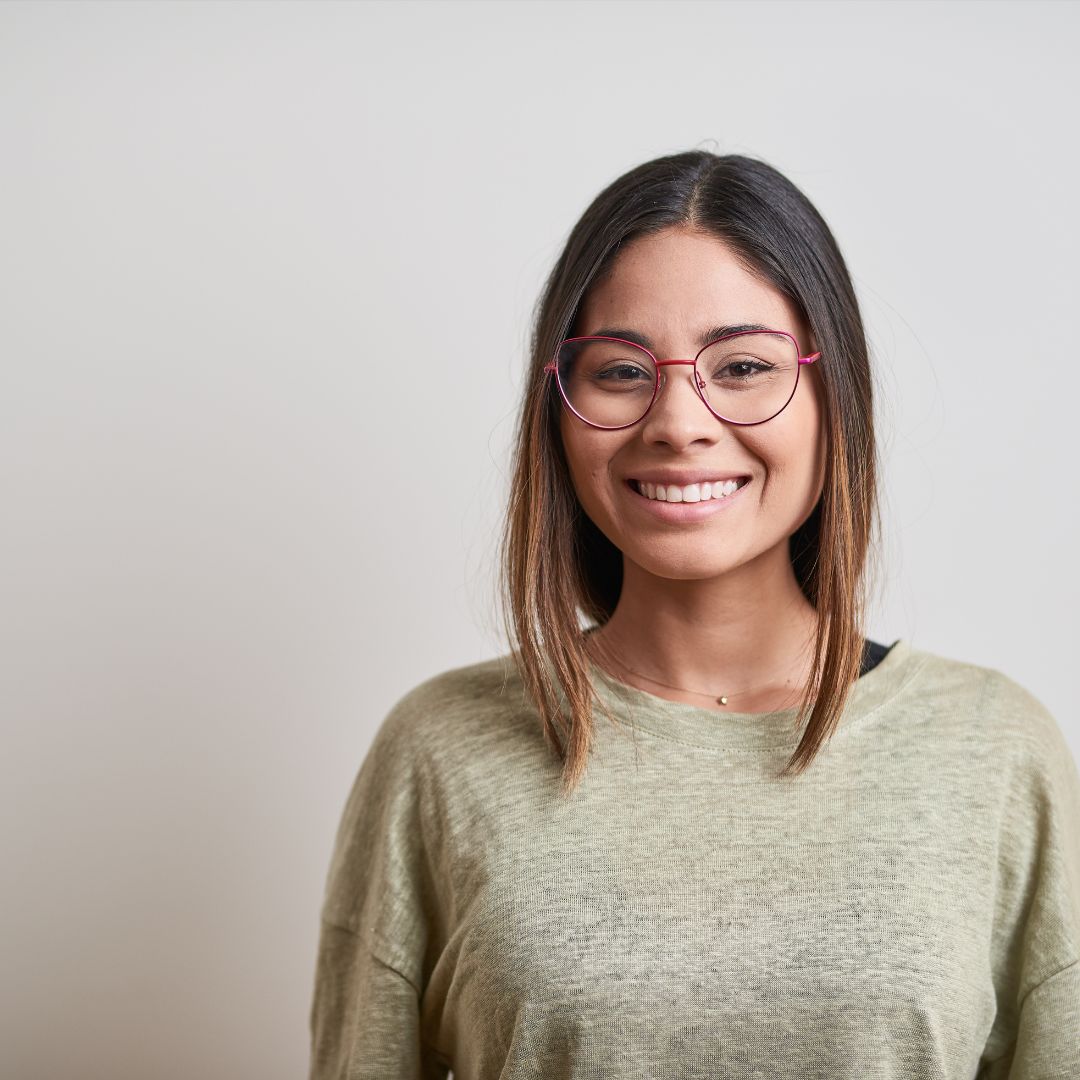 About the Author
Jen is your go-to guru for crafting a cozy, green cocoon. 🪴 Her dive into sustainable building wasn't just about saving the planet—it started as a mission to make family movie nights eco-friendly (and to ensure the popcorn was the only thing getting heated!). With a knack for breaking down the jargon, Jen turns eco-lingo into everyday language. Swing by the Green Living blog for a mix of earth-loving advice and home improvement hacks. Whether you're just dipping your toes into green waters or you've been swimming in the deep end of DIY projects, Jen's here to guide, giggle, and remind you that every eco-choice is a step towards a planet that thanks you… and maybe even sends a rainbow your way! 🌈