Building or updating your deck can boost your home's value, functionality, and curb appeal by quite a bit. Choosing the materials with which you will build your new deck requires you to strike a balance between aesthetics and affordability.
Until recently, wood was the go-to material for newly constructed decks and porches. Many alternatives have now entered the market, but 50% of all standing decks in the country are built entirely of wood.
The near future will likely bring a continued uptick in the popularity of alternative types of decking material, including composite, aluminum, PVC, and bamboo decking. This is not to say that decks made of wood will disappear, though. Natural timber and pressure-treated lumber continue to be dominant deck materials.
Decking Material Options
To choose the best material for your project, you'll need to gain an understanding of what your options have to offer: their strengths, weaknesses, sustainability levels, DIY installation difficulty levels, average lifespans, and average cost ranges.
Composite Decking
Just as its name implies, composite decking is created by combining different materials into a finished product. The most common type of composite is made from wood and low-density polyethylene (LDPE). Other products use high-density polyethylene and even rice hulls.
This type of material stands up well to various weather conditions and is available in an intriguing number of colors. It's scratch and scrape-resistant, and decks made of a composite can last for 30 years or longer. Composite decking also won't split, crack, warp, or splinter.
Maintenance is a breeze, only requiring a light wash a couple of times a year. It doesn't ever require sanding, painting, or refinishing, either. High-quality composite decking is also less expensive to maintain than many other types of decking materials.
Its eco-friendliness is a big plus because some brands use almost 100% recycled materials to create composite decking. The cost of this type of material varies considerably because of the wide range of substances from which producers can make it.
However, this type of decking may not look exactly like natural wood and may lack the natural beauty of oak, redwood, or cedar. It does mimic wood better than plastic or PVC decking, though. It also offers little return-on-investment when compared to natural or pressure-treated wood decking.
You can expect to spend about $20 to $38 per square foot (installed) for composite decking. DIYers often use composite decking materials, as they offer no more complexity than using standard wood for decks.
Aluminum Decking
Aluminum has an incredible lifespan when used as decking and requires little upkeep. It won't fall victim to insect infestation, it will not rot, and it's three times stronger than wood. Aluminum decking is fairly scratch-resistant and can withstand harsh environmental conditions. It also won't crack, split, or warp like wood can.
Aluminum quickly dissipates heat because it's hollow, making it a great choice for decks located in hotter climates but not so great for colder ones. However, aluminum decking is available in many colors, and dark-colored decking will soak up more heat from the sun.
This type of decking material has a unique linear look, which many people enjoy for use with housing architecture that follows suit. Aluminum does resonate when struck, but special designs are available to minimize the "aluminum ping." Aluminum refining requires considerable electricity, so it's not the most eco-friendly material.
It should be noted that there are different types of aluminum deck products available: waterproof decking, aluminum deck boards, and aluminum powder coating finishes. Aluminum can also be used for the joist system that supports the deck.
The average price for aluminum decking runs about $12 to $15 per square foot uninstalled. Labor costs vary considerably and will be added to the raw cost of this material. Some specialized tools and methods are required to build aluminum decks, so DIYers can expect a moderate difficulty level if they are new to this type of project.
PVC Decking Material
In recent years, PVC, or polyvinyl chloride, a very durable type of plastic or vinyl, became wildly popular as a deck material. There are different kinds of PVC, most of which are resilient to all sorts of weather and can last 25 to 30 years. Since it is plastic, it requires no painting, staining, or sanding, making it close to maintenance-free.
In addition, a deck made of PVC will retain its uniform look for a couple of decades, at least. It's extremely resilient against considerable amounts of traffic, and it maintains its color over time. It's also designed to repel pests and insects.
The variety of color options is impressive and includes tan, white, grey, brown, and more. Some possibilities include wood grain patterns, various designs, and unique prints, too. PVC decking has improved its aesthetics over the last 20 years and is lighter than many other materials, making it easier to move and carry.
There are a couple of drawbacks to consider, mainly regarding cost and carbon footprint. Most products made of PVC have more virgin material in them than other manufactured decking products, and some are 100% new, non-recycled materials.
However, it does need to be noted that PVC usually is recyclable, should you replace the PVC deck in the future with something else. PVC decking usually appears to be made of plastic. It can have an unnatural appearance, and if you start thinking you want to change its color down the road, you're stuck.
The average cost of PVC decking runs from $9 to $16 per square foot installed. Using PVC as decking material is feasible for DIYers, although the difficulty level is a bit higher than that of other decks. PVC decking can also become very hot to the touch in warm climates.
Bamboo Decking Material
A comparatively newer viable material for decking is bamboo. There are two types of bamboo decking material available: strand woven and composite bamboo decking.
Solid bamboo deck boards are just as they sound: solid bamboo pieces in long lengths. These pieces are laminated together under high pressure with specialized glue during a patented process and are very durable, resisting splits and cracks very well.
Composite bamboo is a variation of composite decking in which hardwood mixed with polyethylene plastics is switched out in favor of bamboo. The dense flour created from bamboo is combined with recycled plastics to create dense, extremely strong boards that are excellent high-performance deck materials.
Composite bamboo decking absorbs significantly less water than decks made of wood and other composites.
Strand-woven bamboo decking material is created from small individual chips of bamboo. This process is most commonly used for indoor flooring and isn't suitable for outdoor environments that see extreme moisture, heat, or cold. In other words, you might want to give strand-woven bamboo deck ideas a hard pass.
In general, bamboo decking material is extremely durable, lasting at least 25 years with proper care. It has a beautiful natural look to it, is resistant to the influence of moisture, and can have no visible fastening. Bamboo has been shown to actually repel pollen and dust in some cases, along with mildew, mold, and dust mites.
Bamboo decking is also environmentally friendly. Bamboo only requires four or five years to reach the same height as a hardwood tree reaches in 50 to 100 years, making bamboo extremely sustainable.
However, it's fairly heavy, and it requires a high level of maintenance. DIY installation is slightly less feasible than with regular lumber due to some specialized methods for installation.
Quality does come at a price that averages about $3 to $11 per square foot, uninstalled. Labor costs could add up to $8 per square foot. However, these ranges vary considerably depending on the brand, manufacturer, and type of bamboo decking. Most people find that bamboo decking material is well worth every penny!
Pressure-Treated Wood
Pressure-treated wood is the most common type of decking material. This lumber is permeated with chemicals that help it resist rotting and insects, greatly improving its durability. It's easy to cut, find, and work with. However, as with natural wood, it can split, splinter and dent over time.
Pressure-treated wood highlights landscape designs nicely because of its pale color. It can be easily stained, sanded, and painted if you don't want to stick with its natural hue. Pressure-treated lumber just about always has a green tint to it from the chemicals with which it's been saturated.
Before staining, a new deck made of pressure-treated wood should sit for a few months. Without a regular application of sealant, the wood can also display a stronger green tint.
Maintenance requirements are relatively high and include regular washing, re-staining, repainting, and sometimes, re-sanding. With great care and the highest quality of lumber, the lifespan of a pressure-treated wood deck can reach 30 years or more.
If you want to use pressure-treated lumber and prefer to leave it light in color, perhaps you're also hesitant because of its green tint. To address this concern, many people use pressure-treated wood for the framing, then use other materials for deck boards and rails.
The cost of a pressure-treated deck can run between $10 and  $50 per square foot, with the average being $25 to $35 installed (depending on the fluctuating price of wood).
Pressure-treated lumber is a fairly easy material to work with for DIYers, although this type of wood is heavier than natural wood due to its time spent soaking in chemicals.
Natural Wood Decking
Natural wood decking offers the most authentic look for outdoor decks and porches. The choice of beautiful timbers like spruce, pine, cedar, and others provides the ability to add rustic beauty that perfectly blends with the outdoors. As with any other type of decking material, you must consider maintenance, cost, and durability.
Natural wood decks can be sanded, re-stained, and re-painted according to changes in their condition and owner preference. This versatility gives homeowners the ability to enjoy a new look as often as they wish.
Costs for these changes, as well as for regular maintenance, can be prohibitive for some people. However, many others find that maintenance upkeep is a small price to pay for such a beautiful, natural deck.
Natural wood decks do require more diligent upkeep than the other types of decking previously discussed here. Wood must be stained and sealed to ward off moisture damage and rot, and regular power washings are recommended.
You should regularly clear a wood deck of debris and dirt, but most homeowners incorporate tasks like these into their regular house cleaning regimen anyway.
Natural wood decking should last about 20 years on average and can last 30 years or longer with exceptional care and maintenance. The average cost of a natural wood deck is anywhere from $15 to $35 per square foot (although the fluctuating price of lumber can significantly alter that). Any labor will add to that cost.
However, DIYers report that these natural wood decks are simple projects overall.
Which Decking Material is Right for Your Home?
When a homeowner adds a deck and resells their house, they can expect to recover about 75% of its cost, on average. A deck really can add that much value to a home! You should only finalize the type of decking material you choose after weighing your options and considering the properties of every kind of material.
For example, if you live in Florida, you may not want an aluminum deck because it tends to reflect heat and get extremely hot in the sun. If you live in Arizona, a plastic or PVC deck might expand and contract in the heat. If you're in a coastal state like New Jersey, aluminum may not be a great idea because of that salty sea air.
If you're someone who enjoys changing the look or colors of your home frequently, remember that natural wood and pressure-treated wood are stainable and paintable, while PVC is not. Consider the overall look of decks made of each type of material, and consider your budget, as well.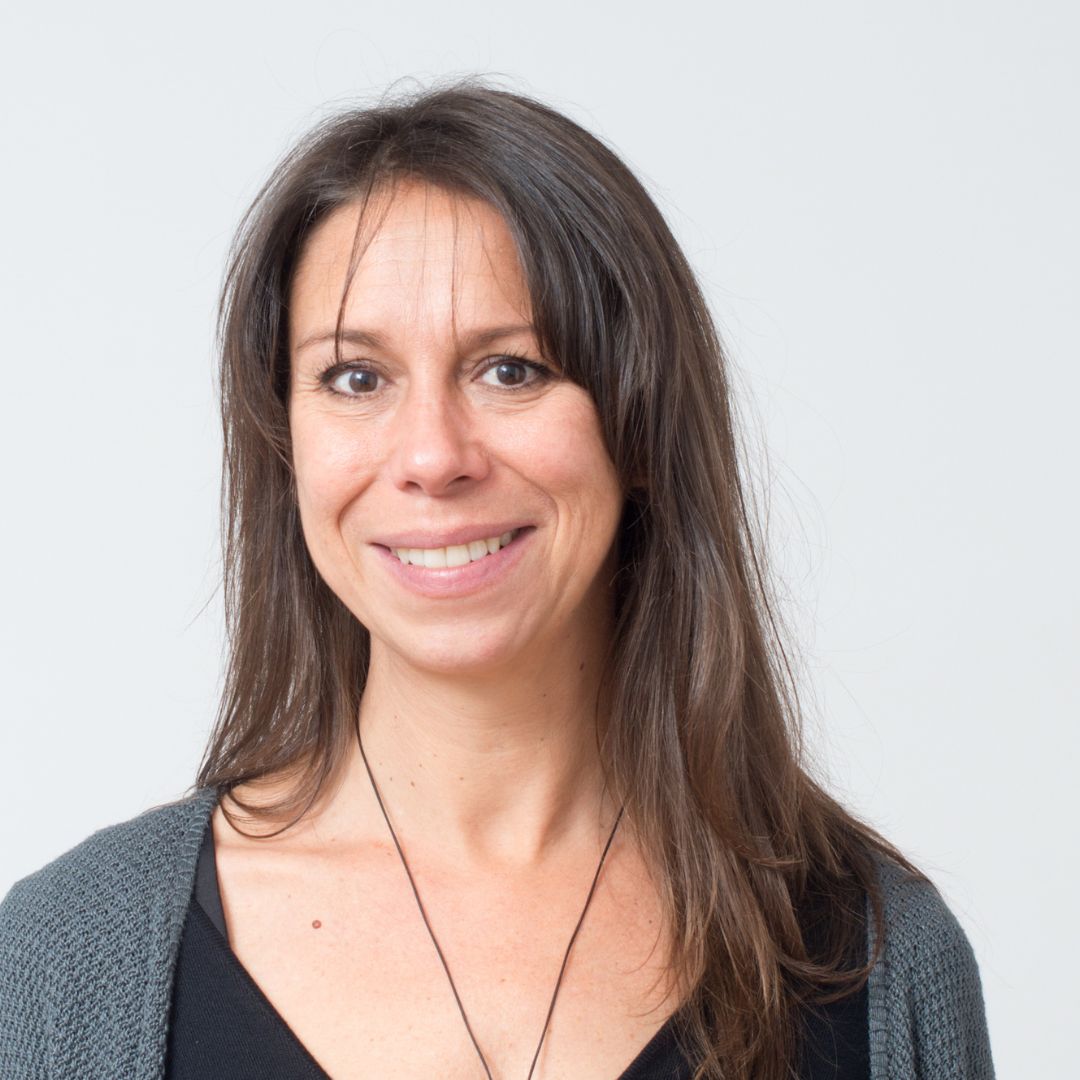 About the Author
Meet Bridgett, your friendly neighborhood green building guru! With more years of experience than she'd like to admit, Bridgett is your go-to expert for all things eco-friendly construction. She's on a mission to make your home the envy of every tree hugger in town (and maybe even the squirrels 🐿️). Let's build a greener, funnier, and all-around better world together – one enlightened eco-conscious choice at a time!