As we move further into the 21st century, it's becoming increasingly clear that digital tools and technologies are here to stay. And while some may initially view this as a threat to traditional industries like interior design, the truth is that these tools can actually be used to bolster and enhance interior design projects. As more and more people become comfortable with using these digital tools, they'll begin to expect them as part of the design process.
The use of digital tools in interior design is nothing new. However, the pandemic has accelerated the trend of using these tools to complete projects remotely. As we move forward, we expect to see even more designers incorporating digital tools to connect with clients and create stunning designs.
Benefits of Using Digital Tools for Interior Designing
The interior design industry is constantly evolving. New interior design trends emerge every year and it can be hard to keep up. In the coming years, it is expected that more designers will embrace digital tools to complete their projects. The digital tools offer a great way to connect with clients and create stunning designs that are sure to impress. Some of the specific ways that digital tools can bolster interior design projects include:
Captivating experience through VR and AR

Sustainable interior designs with digital tools

Allowing for more accurate and detailed measurements

Save Time and money

Customization

Greater flexibility and improved communication
Now let us take a brief look into the benefits of using digital tools for interior designing
Captivating experience through VR and AR
In the wake of recent advances in Virtual Reality(VR) and Augmented Reality(AR), designers are now able to provide their clients with an immersive experience. Imagine giving your customer a chance to step inside of what they have designed and see it before anything else has been built or put into perspective for them? This would give more accurate feedback about how things will look when completed because there won't be any surprises! There might even come times when you need special assistance from artists who specialize only in 3D designs – this could save hours upon days worth of work by allowing these individuals access right at hand without having ever left home. 
2. Sustainable interior designs with digital tools
The future of interior design is being driven by new trends that are shifting the focus away from artificiality and toward nature. In recent years, many designers have begun to incorporate sustainable practices into their work as they realize how important it can be for someone's mental health or quality of life if they're surrounded by trees instead. The use cases go beyond just providing green spaces within buildings, the use of technologies like 3D printing allows interior designers greater flexibility when designing furniture so customers don't need always to rely on external sources while also saving precious resources like paper/cardboard. The use of digital tools in the interior design industry can contribute to creating a healthier and more lifelike space in many ways.
3. Allowing for more accurate and detailed measurements: 
In the past, interior designers had to rely on approximate measurements when working on a project. However, digital tools can now take precise measurements of space and use that information to create a more accurate design. The use of 3D printing is allowing for more accurate and detailed measurements to be taken during the interior design. A revolutionary new technology called "3-dimensional (or four-dimensional) Printing" has been gaining popularity in recent years because it offers designers the opportunity of creating digital models from scratch before any actual construction work begins, which can save both times as well money when planning out your next space!
4. Save Time and money: 
You can create a virtual model of your house or office in no time. A digital tool will help you do this with ease and within no time. You can also make changes to it whenever you want so that you don't have to worry about making mistakes while drawing the plan on paper. Creating floor plans with traditional methods requires paper and pencils, which are not only expensive but also hard to find these days! With digital tools like Autodesk Homestyler, you get to create your own 3D models without having to spend any money on paper or pencils!
5. Customization: 
You can customize your floor plans according to your needs and requirements with the help of these tools. They allow you to make changes in the design by just clicking on them. With digital tools, designers can create realistic 3D renderings of what a space will look like once the design is complete. This can help clients better visualize the finished product and make more informed decisions about the project and help make changes according to the needs and desires of the customer. Using AI digital tools, an interior designer can easily customize his/her clients' requirements. 
6. Greater flexibility and improved communication
Digital tools offer a greater degree of flexibility when it comes to making changes to a design. For example, it is easier to experiment with different color schemes or furniture arrangements digitally than it is to physically rearrange a room. With digital tools, designers have access to a wealth of information and resources that can help them in their work. For example, they can easily search for inspiration online or find data about building regulations and code requirements.
Digital tools make it easier for designers to communicate their ideas to clients and other stakeholders. For instance, many design programs allow designers to create 3D renders or simulations of their designs, which can help clients visualize the finished product more easily.
Popular AI tools used for Interior Designing
Sketchup: This software allows designers to create 3D models of rooms which can be used to visualize different design concepts. Sketchup is also helpful for choosing furniture and other décor items as it allows users to see how these items will look in the space. 
Photoshop: This can be used to create mood boards and renderings. Many designers also use social media platforms like Pinterest and Instagram to find inspiration for their projects.
Autodesk Homestyler: with this digital tool you can create and share your dream home designs in 2D and 3D. The online tool enables you to either upload an existing floor plan or create a new one from the catalog using drag and drop. There are many other digital tools out there that can make your designs much more stunning but easy to handle. 
To conclude
Digital tools have revolutionized the field of interior design, providing designers with new ways to visualize and plan projects. While some designers remain hesitant to embrace new technologies, there is no doubt that digital tools offer a number of advantages. Perhaps most importantly, digital tools allow designers to create highly accurate models of proposed designs. This can be particularly helpful in complex projects, where a physical model would be impractical or prohibitively expensive. In addition, digital tools offer a tremendous amount of flexibility, allowing designers to make changes and experiment with different ideas quickly and easily. As a result, digital tools are likely to become increasingly important in the interior design field.
If you're interested in seeing these tools in action, take a peek at our new Ambient Room Visualizer! This tool allows you to view any of our flooring products in pre-rendered rooms. Additionally, you can upload photos of your own room for a sneak peek at how the floors will look in your own home.
These technological developments do more than just assist with interior design. Visualization tools are also beneficial to helping consumers make informed decisions. Housing projects are massive and costly. It is our goal at Ambient – and should be for all companies – for customers to leave satisfied. Anyone can make a sale, but these technologies help ensure that customers are happy with their decision far into the future.
If you like the look of any of our floors in the visualizer, then be sure to request free samples from our website. Not only can you get a feel for the look: you can get your hands on it too!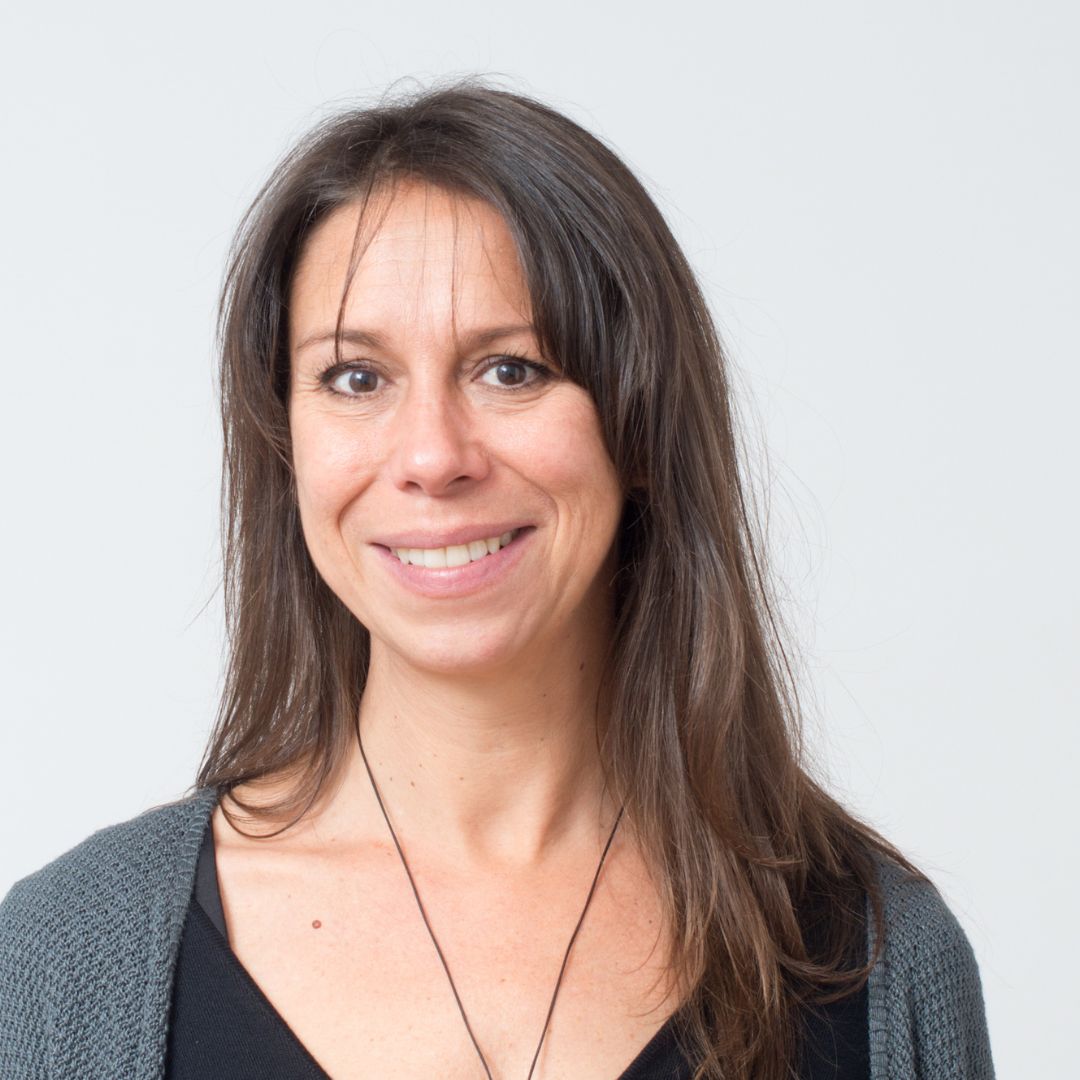 About the Author
Meet Bridgett, your friendly neighborhood green building guru! With more years of experience than she'd like to admit, Bridgett is your go-to expert for all things eco-friendly construction. She's on a mission to make your home the envy of every tree hugger in town (and maybe even the squirrels 🐿️). Let's build a greener, funnier, and all-around better world together – one enlightened eco-conscious choice at a time!