Bamboo hardwood flooring is gorgeous, and with proper care, it can last a lifetime. But that long-lasting beauty doesn't happen by accident. Using the best rug pads and mats for bamboo flooring can protect your floor from damage, increase the lifespan of your floor, and it can preserve the natural qualities that make bamboo hardwoods so attractive. Using area rugs to enhance the decor of living spaces, protect the surface of bamboo hardwood flooring underneath the rug with the right felt pads.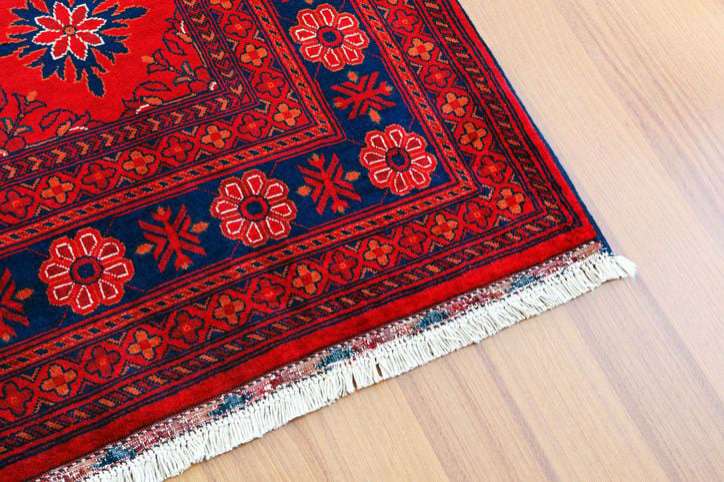 Why Use A Pad on Bamboo Hardwood Floors

There are plenty of reasons to invest in quality rug pads.
Here are the top 5:
Prevent Scratches: Over time, dirt, grime, and grit will accumulate underneath rugs. Even when a rug is vacuumed regularly, some particles will still be left behind. They will eventually make their way through the weave of the rug and onto the flooring underneath. Traffic over the rug will grind these particles into the hardwood flooring surface, causing abrasions that will scratch the wood.
Prevent Stains: Spills of liquids that will stain a rug will also stain the surface of hardwood flooring. Of course, these should be cleaned up quickly, but what about the dyes within the rug fibers? Although a spill may be cleaned up right away, the rug stays moist and can cause stains on hardwood flooring if the damp rug is in direct contact with the floor's surface. And if you're wondering, "Is bamboo flooring waterproof?" The answer is no because no hardwood flooring is waterproof. But bamboo flooring is highly water-resistant, even more so than any other hardwood.
Safety: Without a pad, a rug will shift and slip on the surface of hardwood flooring. A rug pad will create the friction necessary to keep everything where it belongs and prevent falls caused by slipping rugs.
Preserves Rug: In addition to protecting hardwood flooring, a quality rug pad will also preserve the rug's quality. It will prevent premature aging caused by an unsecured rug rubbing back and forth against the flooring. This action can damage rug fibers.
Comfort: A rug pad will provide a softer, more cushioned surface to walk on and features sound absorption qualities. Both improve the quality of life in a living space. Keeping a rug in place also improves the living space's aesthetics by eliminating an unsightly rug that is bunched up or askew.
Why Felt Matters:
The most important reason to use a felt pad is that it is natural. This is not just a selling point for those interested in living green. A natural fiber felt pad doesn't leave residue behind over time, as it breaks down, like petroleum-based synthetic fibers. That residue can ruin a hardwood floor. Most rug pads are natural/synthetic fiber hybrids that contain things like VOCs (volatile organic compounds). These are petroleum-based, which means they will bond to the surface of hardwood flooring. Even a synthetic rubber or latex pad will eventually break down. Felt preserves and protects over the long-term without damaging a floor.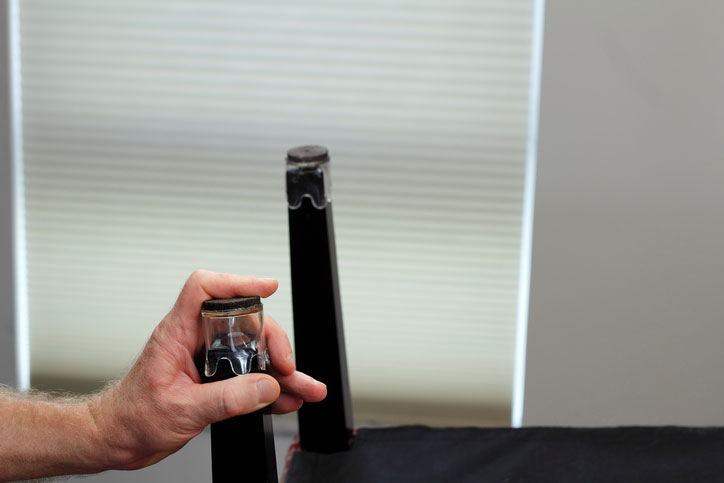 Which One?  Here are 5 of the best 100% felt rug pads for bamboo flooring:
1. Superior:
For quality that surpasses all others, Superior has been rated A+ for all of these features:
Variety: Select from any number of shapes: oval, rectangle, round, runners, and square. Custom cut for any measurement.
Comfort: With 3/8″ thickness, Superior offers great comfort.
Protection: Rated to resist spill penetration, it is approved as safe for hardwood flooring.
Organic: Certified organic, it comes with CRI Green labeling and is hypoallergenic.
Purity: Manufactured with an RPC Heat Pressed process, it contains no adhesives and is odor neutral.
Origins: Made in the USA, this brand is sold directly from the miller.
Versatility: Rated with a thermal resistance level of 1.09, this pad can also be used on radiant heat floors.
Pay It Forward: A part of every Superior order is donated to The American Cancer Society, American Red Cross, and St. Jude Children's Hospital.
2. Eco-Plush:
Prolonging a rug and flooring life is affordable and Earth-friendly with Eco-Plush 100% felt rug pads.
Variety: Pre-cut popular shapes and sizes that meet measurements as small as 3'x5′ and as large as 12'x15′, with the option of custom orders for any size rug.
Comfort: Economic comfort begins with 1/4″ density. For maximum comfort, upgrade to a full 1/2″.
Origins: Made in the USA.
Green: 100% felt crafted from recycled carpet fibers, and yarn means a rug pad that protects the environment and the floor.
3. Mohawk:
The Mohawk brand can be found at a variety of retailers like Home Depot and even Wal-Mart. For those who prefer e-commerce to brick and mortar, Mohawk can also be purchased through online retailers selling on Amazon platforms.
Variety: Popular pre-cut sizes and shapes are usually in stock with the option to order custom measurements.
Comfort: Standard 3/8″ thickness provide comfort, protection, and optimal sound absorption.
Organic: Advertised as the most eco-friendly felt pads on the market, it is MBDC Cradle-to-Cradle certified.
Purity: Contains no adhesives, glues, latex, plastics, PVC, or rubber.
Origins: Made in the USA.
Green: Crafted from recycled felt fibers and GREEN air quality certified, and CRI Green Label Plus certified. Award-winning design for innovation in LEED (Leadership in Energy and Environmental Design) for Low Emitting Materials.
4. Shaw:
Shaw Industries crafts excellent 100% felt pads available through flooring retailers online or at a local brick and mortar outlet.
Variety: Popular pre-cut sizes and shapes are usually in stock with the option to order custom measurements.
Comfort: Standard 3/8″ thickness for a plush, comfortable pad.
Organic: LEED-certified for air quality, mold/mildew resistant, and hypoallergenic.
Purity: 100% natural fibers and contains no rubber.
Origins: Made in the USA.
Green: 100% recycled felt fibers for giving back to the environment while giving yourself more comfortable living.
For more information on the best care for bamboo floors, contact one of our flooring festivals with years of expertise in natural flooring materials by calling (866) 710-7070.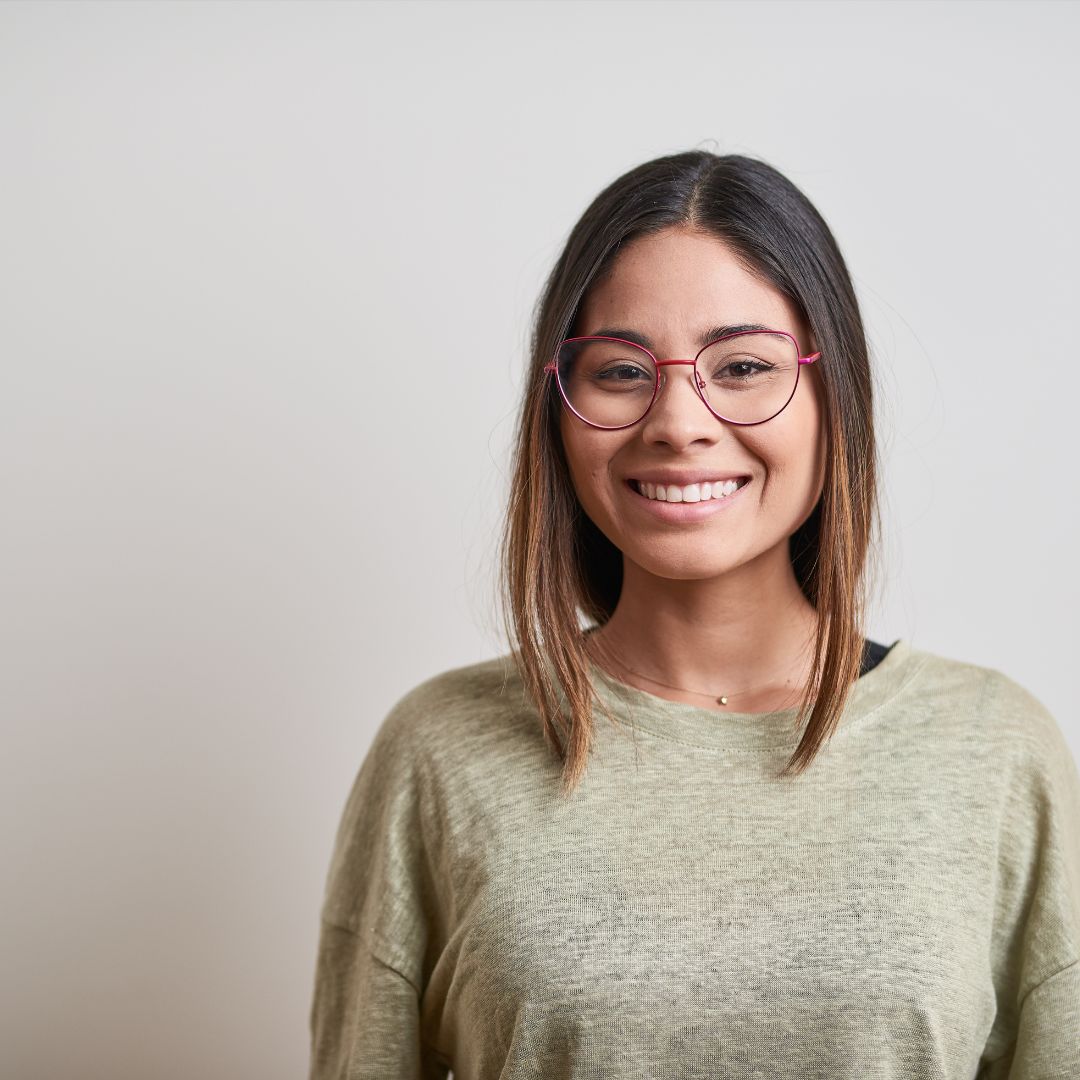 About the Author
Jen is your go-to guru for crafting a cozy, green cocoon. 🪴 Her dive into sustainable building wasn't just about saving the planet—it started as a mission to make family movie nights eco-friendly (and to ensure the popcorn was the only thing getting heated!). With a knack for breaking down the jargon, Jen turns eco-lingo into everyday language. Swing by the Green Living blog for a mix of earth-loving advice and home improvement hacks. Whether you're just dipping your toes into green waters or you've been swimming in the deep end of DIY projects, Jen's here to guide, giggle, and remind you that every eco-choice is a step towards a planet that thanks you… and maybe even sends a rainbow your way! 🌈