From choosing the right nursery flooring to picking out the wall decor, every aspect of your nursery design matters. Creating a colorful and fun theme that your baby will love while also making sure the room offers useful features can seem like a tall order. But it's actually easier than you might think.
Try these creative design ideas for a nursery that's both fun and functional.
Add Extra Padding on Nursery Flooring for Play Areas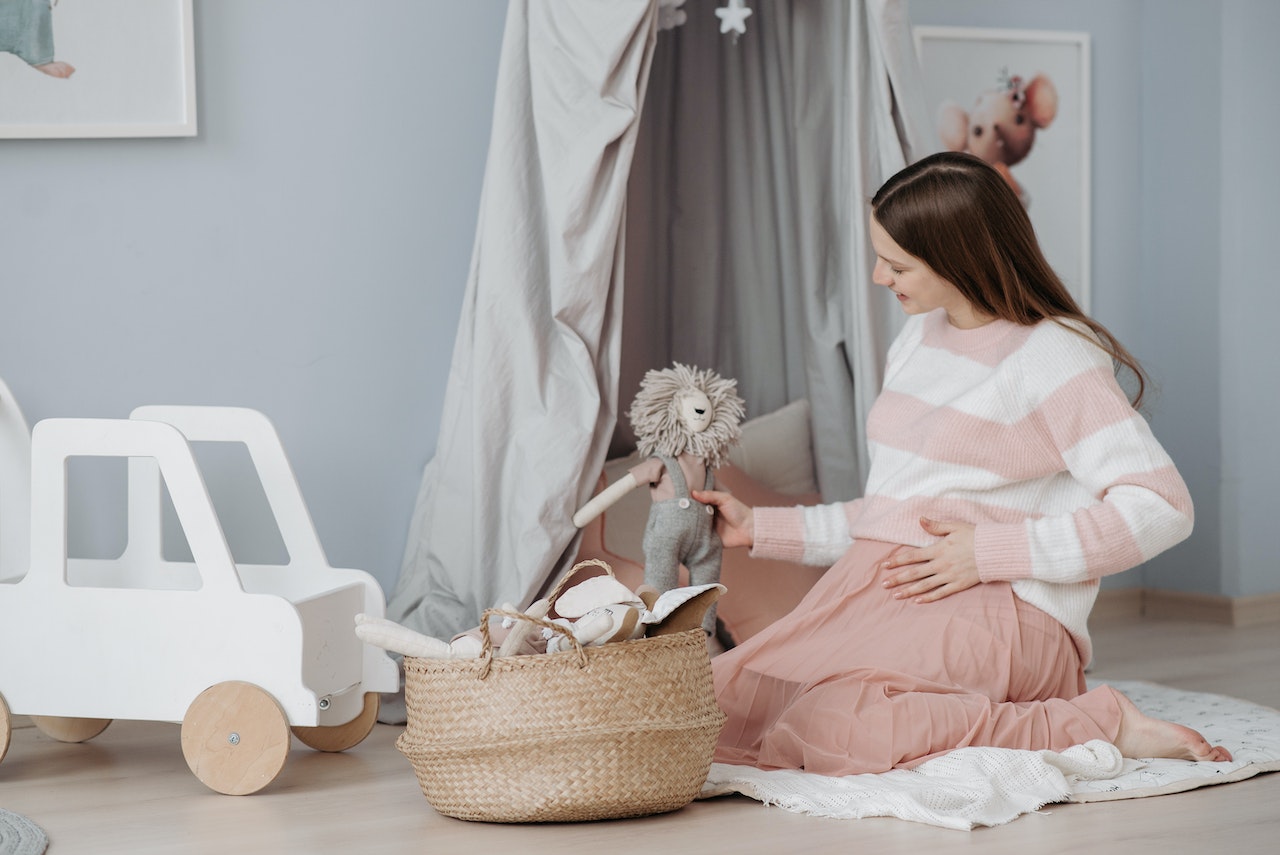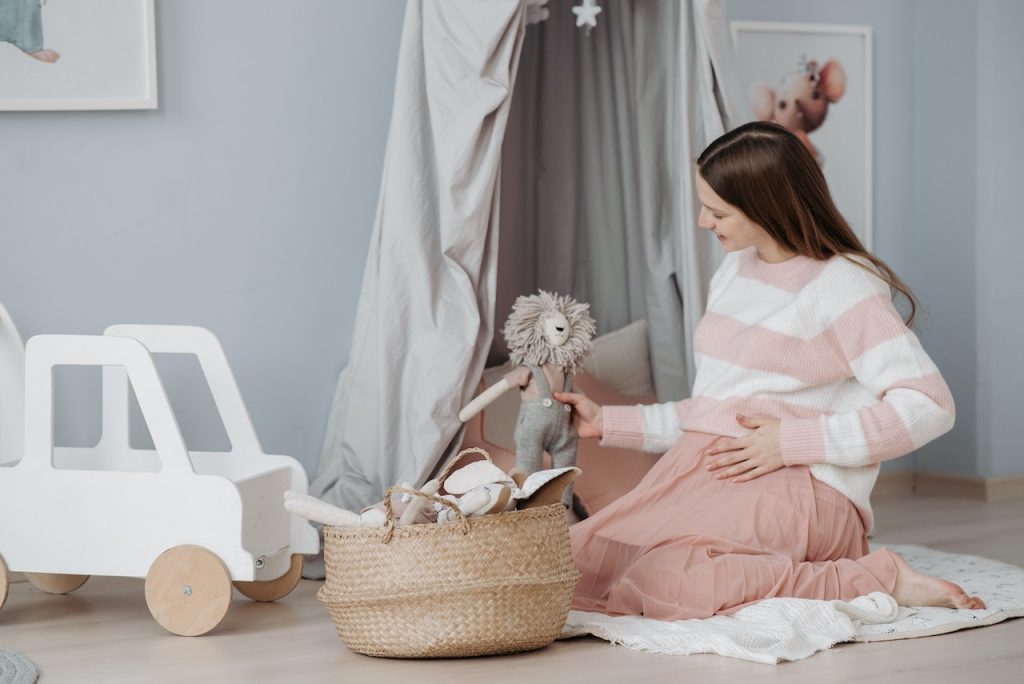 If your nursery flooring consists of a hard surface, such as wood or luxury vinyl flooring, you'll want to create a softer surface for your baby. A square rug can provide a colorful and soft play area. For a little extra bounce, you can add glue carpet padding to the underside of the rug.
Even if your nursery flooring consists of carpeting, adding an area rug can still provide a way to frame your baby's play area. When there's a spill or accident on the rug, you can simply pick it up and throw it in the washing machine.
Pro Tip: Wash your area rug on a regular basis to keep it free of pests, crumbs, and bacteria.
Turn a Bookshelf Into an Extra Closet
Before you start planning your nursery design, take a look around at the shape and features of the empty room. You might discover that the room lacks a closet or that there isn't as much storage space as you'll need. One solution to limited space is to get a tall bookcase from a used furniture store.
Once you have the bookshelf, remove the shelves. After stripping the wood, add a stain or paint of your choosing, but make sure the paint is free of volatile organic compounds (VOCs). Once the bookcase is dry, install a tension rod to provide a place to hang clothes. You can also add hooks to the sides of the case for hanging more items.
Use Extra Shelves to Create a Place for Books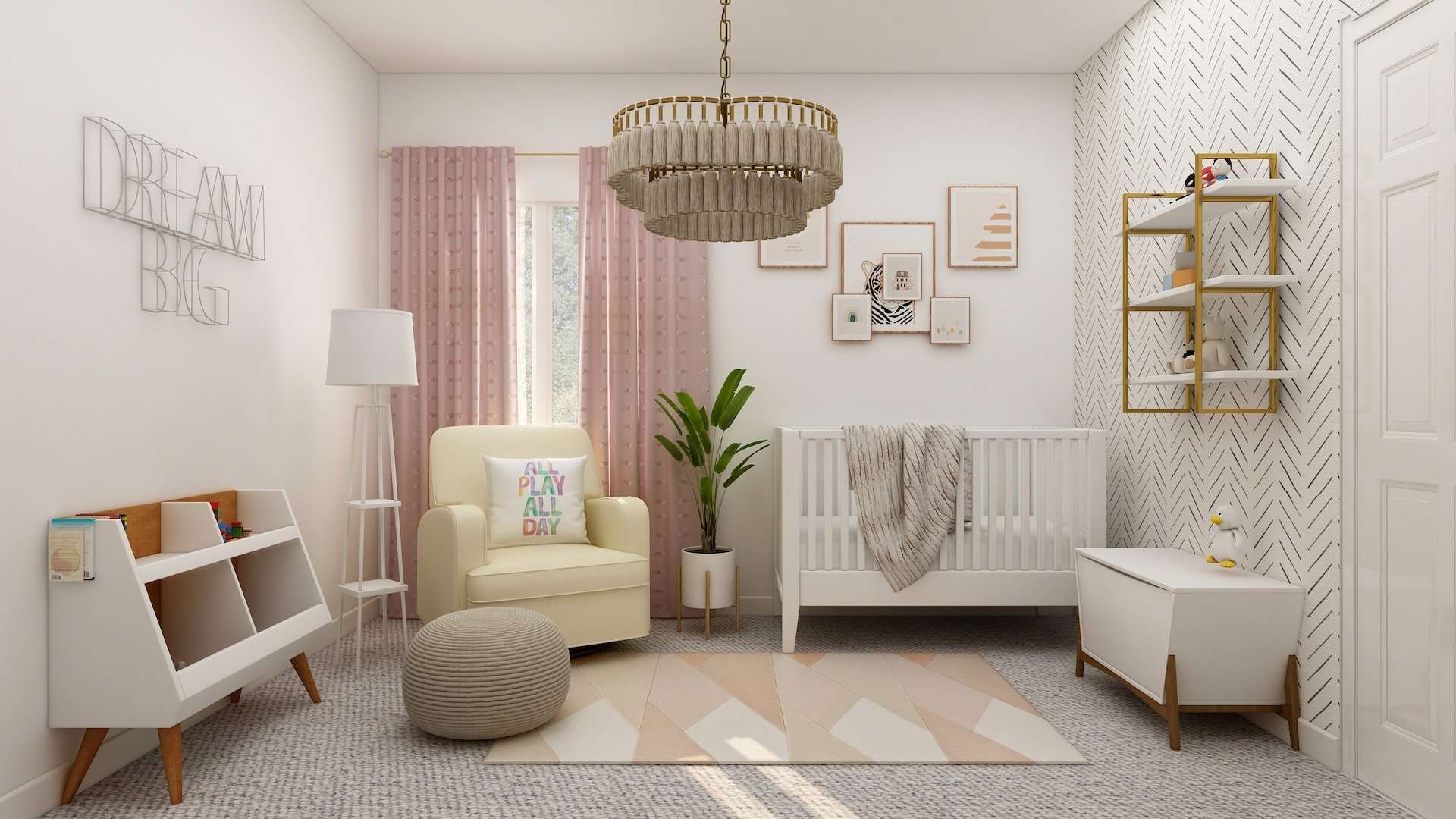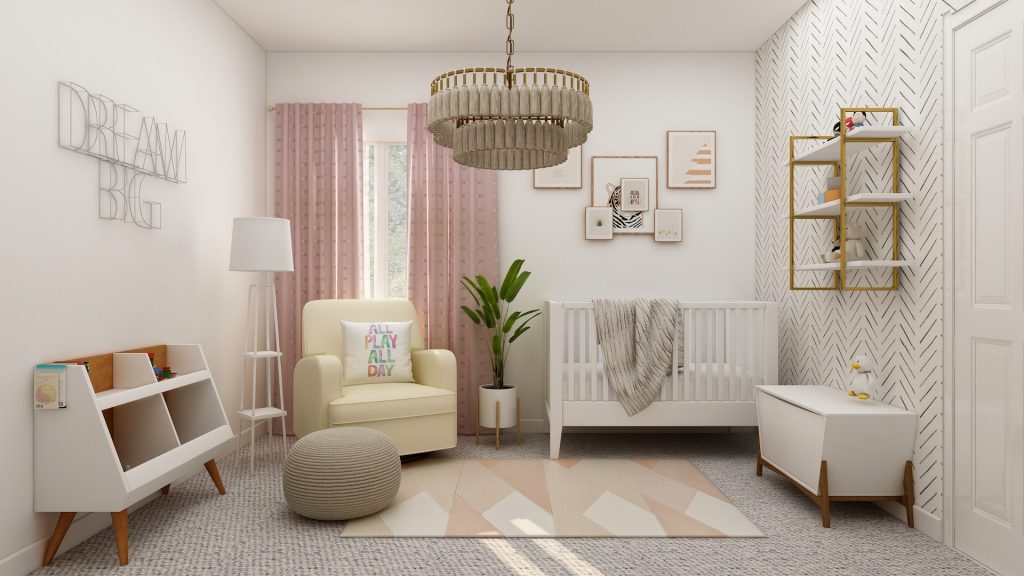 Alt Image Text: This nursery design uses spare bookcase shelves to create a functional and attractive wall shelf.
Every nursery design should have a place for children's books since you'll want to encourage your child to start reading as early as possible. Take the shelves that you removed from the bookcase, and paint them to match the woodwork or moldings in the room. 
You can glue wooden pegs to the wall or use child-safe shelf brackets to affix the shelves to the wall. Things to store on your shelves can include:
Children's books

Small toys

Child-safe knickknacks

Facial tissue

Crayons and markers
If you still need more storage space, stackable plastic crates offer a budget-friendly solution. Since the crates come in a variety of colors, it will be easy to incorporate them into your nursery decorating ideas.
Make Your Nursery Design Fun and Functional With Interactive Wall Decor
Wallpaper isn't the best choice for nursery decor since a curious baby might peel the paper from the walls once it starts to curl. Instead, choose a paint color you like and use it to brighten up your nursery design. After the paint dries, you can add decor that will make the walls more interesting for your baby. 
One idea is to glue a wooden tree to the wall. There are many that you can buy online, or you can find planks of wood and cut them to make a homemade tree. Use green paint to create the leaves, and glue a wood peg to each leaf. This will provide a fun place for your child to hang their artwork and small toys.
You can compliment the homemade tree with real houseplants, which can even benefit your baby's health.
Turn an Old Dresser Into a Baby Changing Station
Your nursery design will need to include a baby changing station. While this is primarily a functional furnishing, there's no reason you can't use creative nursery decorating ideas to make it a fun and bright addition. If you have an old dresser that you don't use, it will be easy to transform it into a baby changing station.
To begin, use wood glue to affix bamboo moldings around each side of the dresser's top. This creates a small safety guard. You can also add blankets and pillows to make the dresser top more comfortable for your baby. 
Pro Tip: Remove the dresser's top drawers for easier access to diapers, lotion, and other supplies.
On a budget? This video shows you how to convert an old dresser into a baby changing dresser without overspending:
Include a Cozy Nook in Your Nursery Design
Don't forget yourself when coming up with fun and functional nursery decorating ideas. You'll spend a great deal of time in the nursery as you look after your new baby, so you'll want to be comfortable. Create a cozy nook for yourself that keeps you close to the play area you created on the nursery flooring.
Start with an ergonomic chair that will allow you to lounge without getting muscle cramps or soreness. A soft footstool can also help you stay comfortable. 
You might read to your baby while you sit in this nook, so add a wall-mounted reading light or other types of lighting for better ambiance. A nightstand will provide a place to put your phone, coffee cup, and other items.
Don't Be Afraid to Experiment With Nursery Decorating Ideas
By making use of unique nursery decor ideas, such as incorporating interactive wall decor or a comfortable nook, you can create a fun, functional, and stylish space both you and your baby will love to spend time in. 
You can also combine some of these nursery design ideas and adapt them to the theme or style you want for your nursery. Whichever ideas you choose, the most important part of the process is enjoying it.
About the Author

Sarah's love for home design and renovation runs as deep as her love for a good dad joke! 😄 She's been crafting content with the fantastic folks at Ambient Building Products for years, and when it comes to homes, this gal is the real deal.
From DIY adventures to pro collaborations, she's worn all the hats, and not just because she's a fan of stylish headgear. In her own abode, she's overseen her fair share of projects, making her a true home improvement aficionado.
But what really makes her heart skip a beat are those eco-friendly, energy-efficient upgrades that not only make your house look good but also feel good. Sarah's all about adding value to your home, one pun and one project at a time! 💚💡