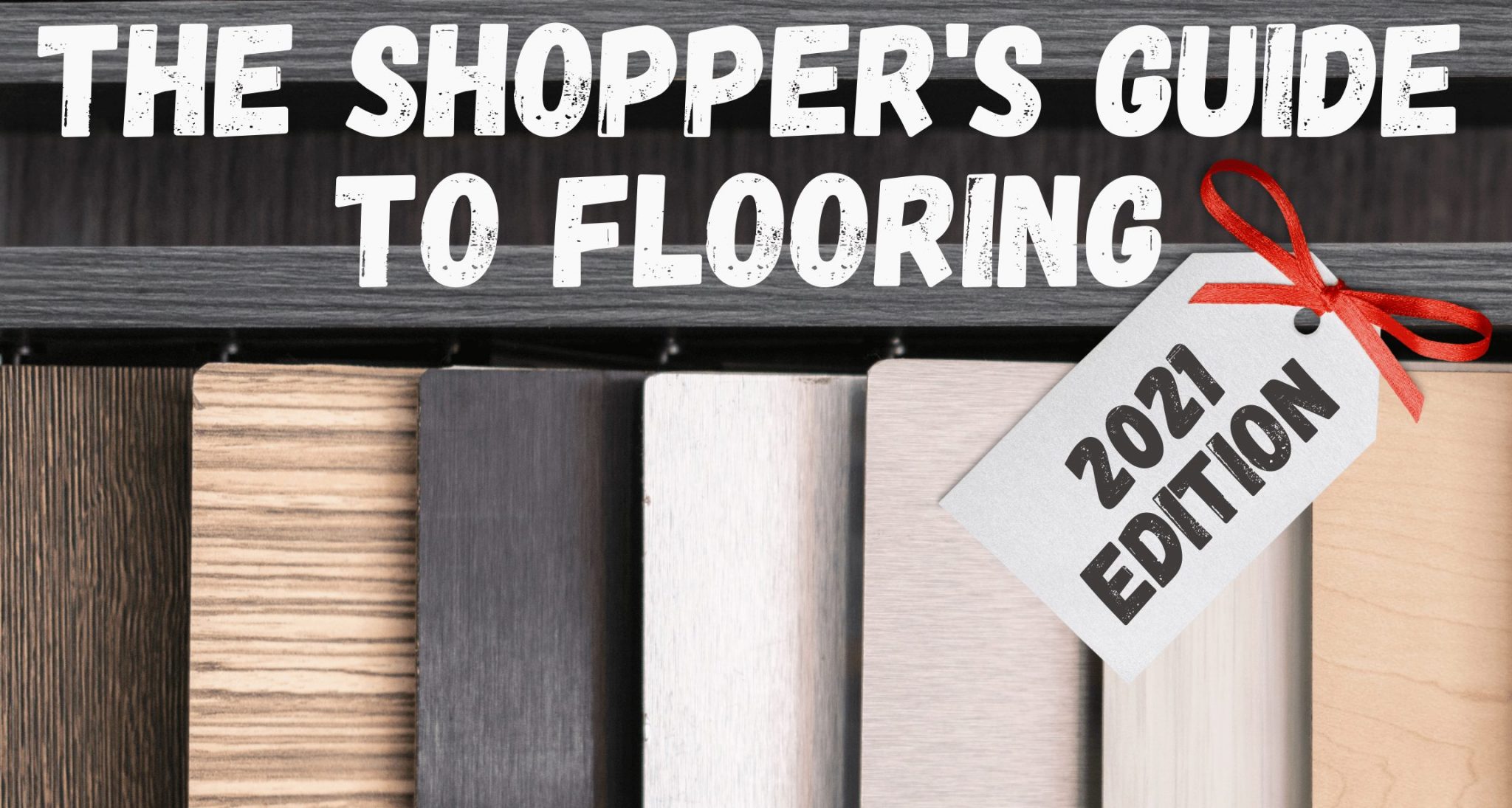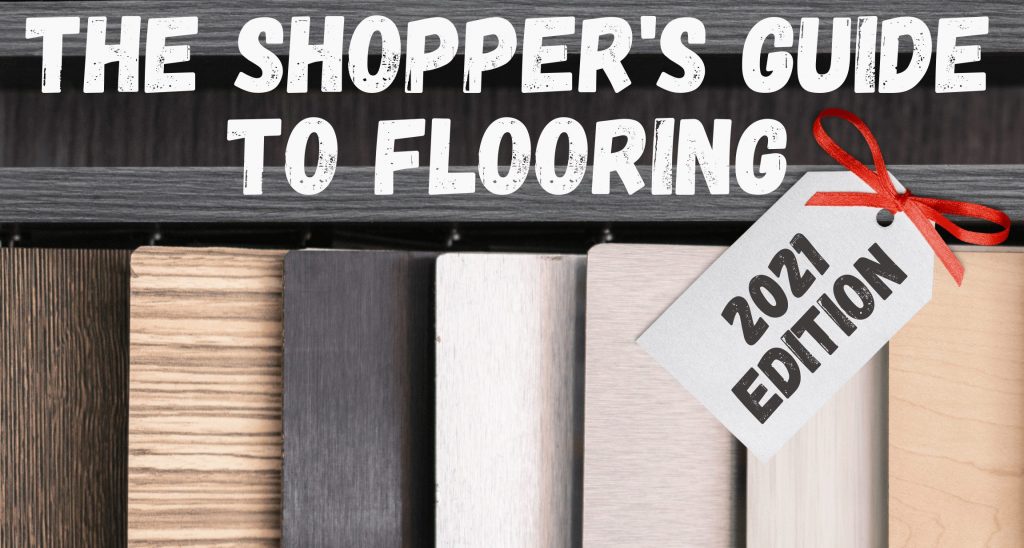 Are you thinking about ringing in the new year with new flooring? Maybe you're newly interested in buying a bamboo floor. Whether you're remodeling an entire house or just one area, your choice of flooring sets the stage for the rest of the room. There are so many different kinds of flooring styles to choose from: Natural hardwood, bamboo flooring, carpet, tile, vinyl plank, and the list goes on.
These days, picking the right floors for your home can seem a bit overwhelming. Which floors will provide the most comfort? What material will be the easiest to keep clean? Which ones will last for many years without needing refinished or replaced? This shoppers' guide is here to provide you the answers you need to narrow down your options and find the flooring that perfectly suits your needs. We'll take you through the decision-making process, explore the benefits and flaws of different flooring materials, discover why it's important to try before you buy, and even look at the different installation methods.
Don't stress over buying a bamboo floor in 2021. Make it easy and fun by following along with our guide:
STEP #1: Begin with Your Budget

Before you start scrolling through Pinterest in search of the latest trends in modern flooring, it's best to first determine your budget. Otherwise, you'll risk falling in love with a specific floor that comes with a price tag way out of your budget.
When deciding how much to spend on your new floors, be sure to factor in the following:
Square Footage Needed
Determine the square footage you need by measuring the size of the room. For example, if the room is 10 feet by 12 feet (10'x12′), you'll need to order 1,200 sq. ft. of flooring. Replacing floors in a bathroom or kitchen? Always remember that bamboo and other hardwood floors go under the cabinets, while most other flooring (like laminate and vinyl) stops at the outside perimeter of cabinets.
Not a math whiz? Check out this helpful tool: Flooring Square Footage Calculator
Trim, Moldings, and Installation
If the room contains a doorway, stairs, or even a different style of floor, you'll have to factor in the cost of the moldings you'll need. Trim and moldings allow for smoother transitions to and from your new flooring, but can also be used for a decorative purposes or for a more complete look. These additional flooring accessories can include:
T-Molding
Stair Nosing
Baseboard
Shoe molding
Reducers
Risers
Thresholds
Treads
Are you buying a bamboo floor and hiring someone to install them for you? A reliable handyman can handle the job, as could a professional installer. Talk to local friends and neighbors to see if they can recommend a professional whose service fees fit your budget. You can also take a DIY approach and install the flooring yourself, if you're up for it!
The Reason for Flooring Replacement

The reason you're shopping for new flooring in the first place is a key factor when determining your budget.
Replacing old floors to increase property value before you sell?
Designing your very own new construction home that you plan on living in forever?
Simply tired of the look of your existing floors and ready for something new?
Considering the ROI you want out of this project is beneficial in helping you decide how much you should spend on flooring.
No matter what type of flooring you pick, remember that when you buy a quality product you will pay more up front but will usually get a longer life from the product. Also, some flooring types such as the hardwood/bamboo/eucalyptus and porcelain or stone tile will last far longer than others such as cork or carpet. No matter the quality, some materials are just more durable than others.
**Money-Saving Tip** Opting for a DIY flooring installation can save you money on your project and help you meet a more restrictive budget. Just make sure your flooring manufacturer provides you with a straightforward installation guide. Bonus points if they can also set you up with the proper tools and supplies to get the job done right!
STEP #2: Noodle Your Needs
Once you have an idea of the budget, it's time to start thinking about the different options. First, think about your needs – on an individual level and a family level. Doing so will help you easily eliminate some options. For example, if you're buying a bamboo floor that will be installed in a bathroom, you need a flooring type that stands up to moisture and water.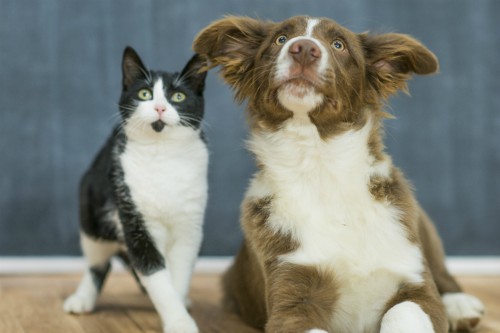 Next, think about how much foot traffic the area receives. The more feet on your floor, the sturdier, more durable, and easy to clean it needs to be. Then, think about who will be using the floors. If you have kids or pets, you need an easy to clean and durable flooring product.
Is the area directly by an exterior door? Entryway floors take a beating, no matter what climate.
If you plan on returning to entertaining in a post COVID-19 world, then you need flooring that is as easy to maintain as it is hospitable.
STEP #3: Select a Style
Now that the practicalities of covering your needs are covered, it's time to have some fun and start exploring style. Let's look at the most popular styles:

Modern/Contemporary
Modern and contemporary are used interchangeably. There are subtle differences, and we don't want to belabor the point but:
Modern refers to 20th century design.
Contemporary refers to the here-and-now and what's trending or popular at the present time.
Both are characterized by sleek lines and surfaces. It's not cluttered, and it is highly functional. The palette is neutral, and materials include glass, steel, and other metals.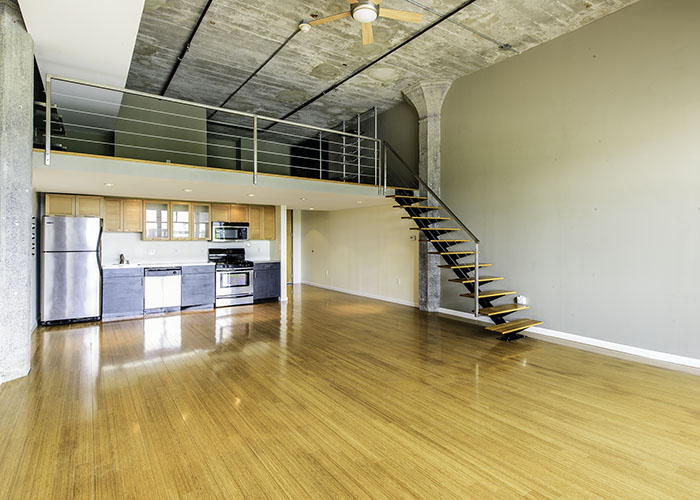 Industrial
As the name implies, these spaces are either industrial converted to residential or residential purpose-built or designed to appear as if they were converted from industrial.
This look features exposed duct work, bricks, and wood and high ceilings. The materials and furniture are raw and unfinished.
Colors are neutral so that the eye focuses on the exposed architectural elements.

Mid-Century Modern
Think about what was hip from the 40's to the 60's and you've nailed the mid-century modern style.
There's a certain minimalist feeling to this style as the focus was on the future. And the mid-century modern American saw the future as a place with little embellishment. There's nothing fussy to this style.

Scandinavian
This style captures the simplistic, sensibility of the design favored in the Nordic countries. Furniture is simple and understated and each piece is almost a work of art.
White and neutral color palettes dominate as does wide plank flooring. Color comes in pops from limited accessories. Lighting is natural and natural materials and fibers take center stage.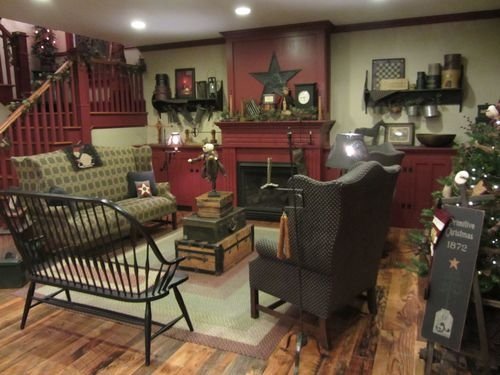 American Colonial and Revolutionary
This style hearkens back to the earliest days in our country. It accentuates the symmetrical. Think plank floors and ladderback chairs.
Furniture includes the classic highboy chest and damask upholstered couches and needlepoint artwork. Pewter and silver are common in Early American design.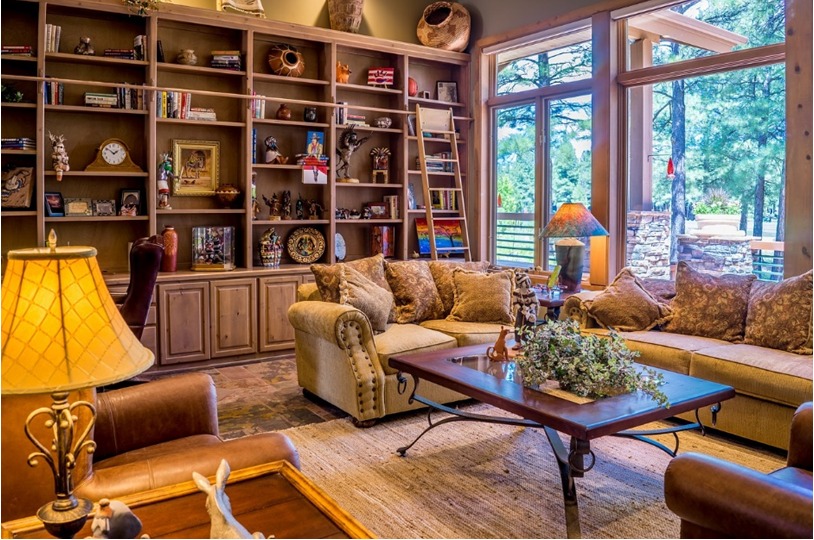 French Country
This design is of course, inspired by the French countryside and transports you to the heart of Provence. It creates a feel of refined elegance that's heavy on natural materials such as woods and fibers.
It's much more rustic than classical French design, and finishes are weathered, not polished and rooms have a lived-in and comfortable appeal. The color palette features warm shades and while you may see rugs over tile or wood floors, carpet will not make an appearance here.

Coastal
This is also referred to as Cape Cod or Hamptons. Luckily, the style is just as popular in homes on the West Coast as it is the East. This style is characterized by cool and neutral shades accented by pops of blue and green.
Large windows, plush couches and white floors are all hallmarks of this style. It embodies coastal American living at its finest.
STEP #4: Figure Out Your Flooring Material
Wow! It seems like a lot of prep work, but you're finally ready to explore flooring types. I know! This is where you wanted to start, but it's as important to be an informed flooring buyer as it is to be an inspired flooring buyer. Now that you know what you're willing to spend and you've got your needs and design preferences in mind, you can enter the world of flooring materials.
Let's look at the options starting with the most expensive and ending with the least expensive. Remember, most flooring materials come in different variations and different qualities depending upon the manufacturer, so prices often vary. For example, buying a bamboo floor of high quality may cost more than, say, buying low-quality engineered hardwood, because quality is the key differentiator – not flooring material.

Natural Hardwood
One of the most expensive flooring options is natural hardwood. However, it is also one of the most durable. With proper care, a hardwood floor can last 100 years. But when you look at pricing, you may feel you'll need to own your home that long just to recoup the investment. It's not for rooms with moisture, such as laundry rooms, bathrooms or basements. Depending on the wood, it may be soft enough to be damaged by pets and kids. But there is no denying the beauty of a hardwood floor and it can be used with most decorating styles.
Pros: Hardwood floors last and add value to your home. Homes with hardwood floors generally sell faster than with other flooring.
Cons: Water is an enemy. Not suitable for use in entryways or bathrooms. Must wipe up spills immediately.
Maintenance Requirements: Regular vacuuming and dust mopping. Occasional cleaning with a hardwood floor cleaner. Floors can be refinished if needed.

Bamboo
Buying a bamboo floor is an eco-friendly and economical alternative to purchasing natural hardwood flooring. This flooring looks similar to hardwood but is actually 3x harder and more durable than hardwood flooring. Bamboo floors can be used in higher traffic areas such as kitchens and stands up to kids and pets. Unlike most hardwoods, it can be installed in basements. Bamboo is a rapidly renewable resource and bamboo flooring is a sustainable building material.
Pros: Bamboo flooring is available in premium plank widths, like hardwood flooring but it often costs less. It goes well with most décor styles and homes with bamboo flooring sell faster than those with carpet.
Cons:  Unless the bamboo flooring you buy is sealed, it may be damaged by moisture. Beware low quality bamboo flooring, as it can be dented easily.
Maintenance Requirements: Can be vacuumed and cleaned regularly with bamboo-specific cleaning products. Depending on the style of bamboo flooring, it may be refinished when damaged.

Eucalyptus
Most eucalyptus flooring is not hardwood eucalyptus but strand woven eucalyptus. That makes it harder than traditional hardwood flooring. Because these trees mature much faster than oak, cherry or maple, eucalyptus flooring is much less expensive than hardwood and more sustainable. It's well suited for modern/contemporary, mid-century modern, industrial, and coastal styles. It can stand up to the rigors of pets and children and can be used in kitchens and bathrooms.
Pros: Quality strand eucalyptus is harder than traditional hardwood, on par with bamboo. Can be used in high traffic areas such as entryways and is a product with a very long life.
Cons:  This is not a common flooring and can be difficult to find. Most products are not approved for use with radiant heat systems or below grade installation.
Maintenance Requirements: Easy care, weekly vacuuming and occasional damp mopping are all that's necessary.

Engineered Wood
This flooring is all wood, but it's not solid wood. Say what? Where solid wood is milled from solid pieces of wood, engineered wood sandwiches plywood with wood veneer. So, technically it is all wood, just not all the same wood. This makes is much less expensive than all-natural products like natural hardwood, bamboo, and eucalyptus flooring. However quality engineered wood features a high-quality veneer, so it may look very close to wood. It's available in different finishes, from matte to gloss so it goes with most decorating styles.
Pros:  It is the least expensive of the wood options. Can be installed sub-grade and quality products will not warp.
Cons: Beware of thin and cheap veneers. These damage easily and engineered wood made with layers of fiberboard are not stable and can warp.
Maintenance Requirements: Vacuum or dust mop weekly. Can be damp mopped with special products for engineered wood. Because the veneer is too thin, you can't refinish damaged floors.

Cork
This is also a natural product. Cork flooring comes from the cork oak tree. This flooring is available as tiles or planks. It is much softer than regular oak flooring so it's not well suited for use around pets. However, that softness translates to a flooring that soft underfoot. It is well suited for use with industrial, modern and contemporary decorating styles.
Pros: Cork can be used in bathrooms if it is regularly sealed. It absorbs sound provides thermal insulation. Cork floors can be refinished if damaged.
Cons: Because it is so soft, the floor can be devoted by heavy furniture. It is also susceptible to bleaching from UV light and easily damaged by the nails of household pets.
Maintenance Requirements: Weekly sweeping or vacuuming and mopping. Spills must be cleaned immediately to prevent staining. Must be regularly sealed.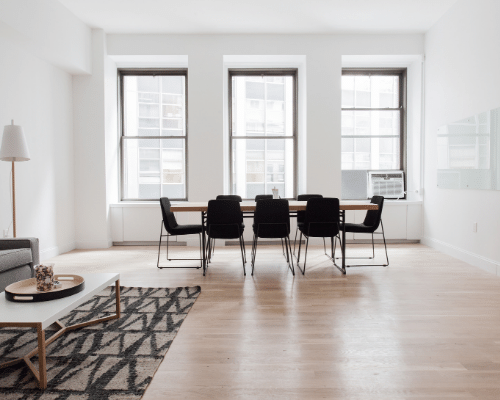 Luxury Vinyl Plank (LVP)
Luxury vinyl plank flooring is a synthetic flooring product that is engineered and manufactured to look like wood. Because there's no wood in LVP, it is water resistant. You can install it in wet areas like laundry rooms and bathrooms as well as below grade in basements because of its rigid core made from stone polymer composite – hence the term SPC flooring. It is much less expensive than natural wood products. You can also install this flooring over other flooring such as tile or laminate. Modern LVPs may even feature texture to emulate the natural variation in wood grain.
Pros:  LVP is much less expensive than natural wood products like hardwood, bamboo, and eucalyptus even though they look like wood. Installed over a padded underlayment they are softer than wood.
Cons:  This flooring transmits every imperfection in the subfloor. So, if the subfloor isn't perfectly smooth, installation requires considerable preparation. It will not increase the value of your home like natural wood products.
Maintenance requirements:  Very easy care, just avoid scratching. Vacuum or dust weekly.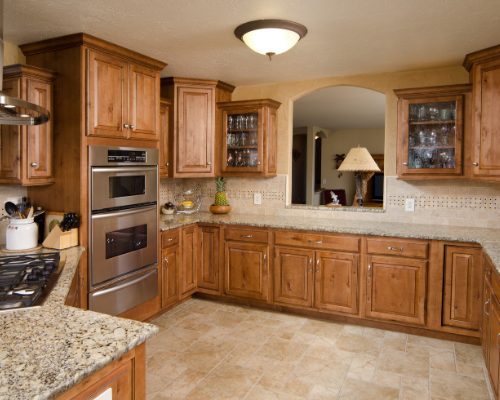 Tile (Porcelain/Stone)
Tile flooring can be manmade or natural. It ranges from inexpensive ceramic to more expensive porcelain and to expensive natural stone flooring like granite or marble. Terrazzo tiles are essentially engineered marble flooring and are perfect for mid-century and modern design. Tile floors are available in a wide variety of colors, shapes, and sizes. Most are waterproof and some tile floors even look like wood. Even if the tile doesn't require sealing, the grout in tile floors must be sealed regularly.
Pros: Tile is perfect for areas exposed to moisture such as bathrooms, laundry rooms, and entry ways. Depending on the quality and hardness of the tile, it may last 20 years or more.
Cons:  Some ceramic or porcelain tiles easily chip and the color is only applied to the top of the tile. Stone tiles need regular sealing. All tile is hard and cold underfoot.
Maintenance Requirements: Tile is easy to care for with regular vacuuming and mopping. However, grout must be sealed regularly and some stone tiles require regular sealing or polishing.

Carpet
Do you really need someone to explain to you what carpet is? Okay, this flooring product is made from woven fibers. The fibers can be natural such as wool or synthetic such as nylon or polyester. Sometimes it's a mixture of the two. Carpet is much less expensive than wood flooring and depending on the quality, it may be more or less expensive than tile. You'll find this flooring is warm underfoot and sound absorbent. But it also absorbs water, so it's not the best choice for entryways, heavy traffic areas, or bathrooms. It's available in an almost limitless array of colors, weaves, and textures. Use it sparingly in Scandinavian design and never in coastal.
Pros  Provides good sound insulation and is soft underfoot. Doesn't transmit cold so it is warm on the toes in the winter.
Cons Harbors dust mites, animal dander, and other allergens. Not a good choice for those with respiratory conditions such as allergies or asthma.
Maintenance requirements Must be vacuumed at least weekly and cleaned professionally at least once a year.

Laminate & Vinyl 
This flooring is a step down from LVP. It's available in planks. Laminate is generally less expensive than vinyl. On the other hand, vinyl is more water resistant than laminate. Both emulate wood. They are a low-cost alternative to wood or LVP.
Pros One of the least expensive ways to get a wood looking floor. Easy to maintain and is warmer and softer than hardwood, bamboo, eucalyptus, or tile.
Cons You won't ever find this flooring adding to the value of your home. Laminate flooring is only good for about 10 years with vinyl lasting just a bit longer.
Maintenance requirements Simply mop vacuum or sweep. You don't need special cleaners or equipment to keep this floor clean and looking good.
STEP #5: Do Your Research on Flooring Companies
Once you've settled on a flooring type and are browsing the color and size options, do a little research on the flooring company and their products.
Naturally, you'll want to work with a company that has a good reputation online, provides customer service, and is willing to answer your questions.
These criteria apply to the manufacturer as well as the seller. And if you are buying the flooring direct, you really want to investigate the customer service and support available.
When buying a bamboo floor, or any floor for that matter, check the product's certifications. Some companies submit their product for FloorScore certification. Look for brands with FloorScore certification if your indoor air quality is important to you. This certification assures you the flooring won't bring toxic vapors and gasses into your home.

STEP #6: Try It Before You Buy It
When you narrow down your choices, it's time to start sampling.
With natural products like hardwood, eucalyptus, cork and bamboo flooring, there are natural variations from piece to piece. But, still, request samples and bring them home.
What flooring looks like in the showroom or online and what it looks like in your house can be very different. Hopefully, your house isn't full of fluorescent overhead lights like most big box and flooring warehouse stores.
So, request some free flooring samples.
Examine the samples in different lighting.
See how the surface feels to the touch.
Look for surface and color variations within the sample.
Figure out if the quality of the flooring is worth the asking price.
Live with the samples for a few days before making a decision.
Installation Considerations
If you're buying a bamboo floor or other plank/tile flooring, pick an installation pattern. Review your options in this Guide to Flooring Patterns. Brush up on the details of chevrons, herringbones, diagonals, and more.
Next, think about how the flooring will become a permanent fixture in your home. Are you hiring an installer or tacking the job yourself?  If you hire a contractor, you'll want to checkout these 7 Tips for Choosing a Floor Installer.
How will you install the floor?

Different flooring materials present different install options. Well, except carpet – there's not much in the way of options there. But LVP and some hardwood, eucalyptus, and bamboo flooring provide different install options. The subfloor plays a role in this decision. Talk it over with the installer if you have questions.
Give the floating method serious consideration if you are doing it yourself. Click-lock flooring snaps together easily and is simpler than nail down or glue down methods.
If you're going to tackle a DIY flooring project, make sure you have the skills and tools to do the job. Some tools, like a wet saw for cutting tile, can be rented. But as a rule, you'll need to buy most flooring install tools.
Allow for Acclimation Time
No, that doesn't mean time for you to acclimate to and love your floors. If you've followed this guide, you're going to pick floors you love.
Natural wood products like hardwood, cork, engineered wood, eucalyptus and bamboo flooring need time to acclimate to their surroundings before they install.
So, get ready to live with something that looks like this:
It's not forever. In most instances, it's no more than 72 hours.  But you must allow time to acclimate the material before you install it.
Skip this step and your regret comes complete with:
gaps between planks
warped planks
cupped planks
cracked planks
voided warranty
Install without regret: Allow time for acclimation.
Final Thoughts on Buying a Bamboo Floor
Unless you're putting in new floors for a quick flip or replacing the flooring in a rental unit, think of this endeavor as one way of future-proofing your home.
Natural materials like stone, hardwood, eucalyptus, and bamboo flooring may cost more, but they offer timeless appeal. And when it comes to matching your decorating style, wood flooring either blends in like a chameleon, taking on the look of its surroundings, or can be the element that sets the stage for the whole room. As your decorating styles change, the right flooring will consistently complement each one.