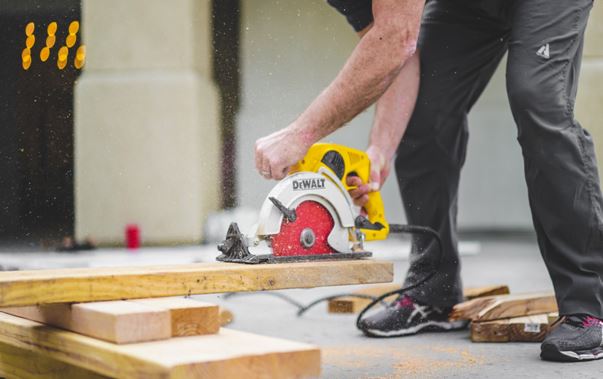 Demands for floor coverings are surging, and the worldwide market revenue for the industry is expected to reach around $15 billion in 2023. The flooring is the first thing people notice when they walk into the house. We all know that damaged floors can cause serious dissatisfaction.  What this means is that floor protection is a necessity you can not avoid.
Floor protection during construction encompasses measures to prevent any damage or harm to floors caused by the various construction materials used. Common examples of such materials may include hardwood, bamboo flooring, concrete, tiles, laminates, or even vinyl.
It's important to take preventative measures as it can help keep floors in tip-top shape and avoid costly repairs. Therefore, using temporary floor protection during construction is a wise move, regardless of whether you're buying a house or working on a construction project.
Floor Protection During Construction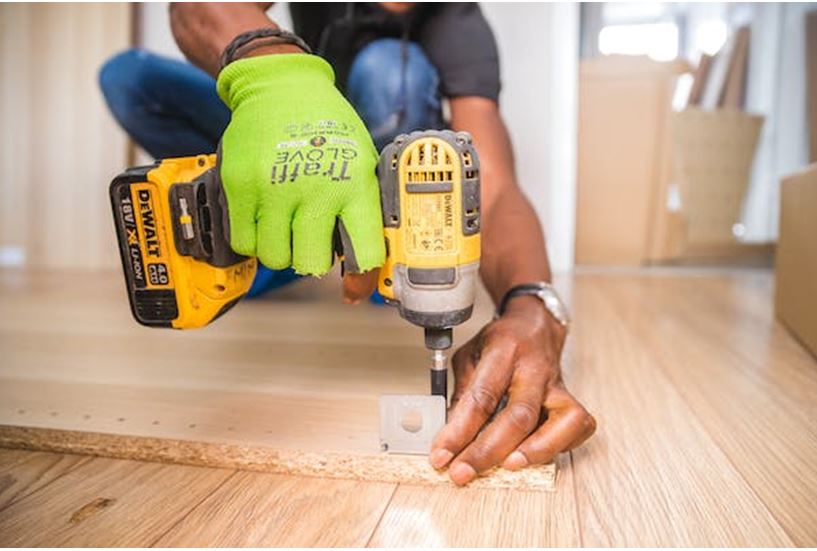 You don't want your floor scratched, do you? There are several methods to safeguard floors while construction is underway.
Is your project dragging on? Remember however that most floors will fade or darken as a result of sunlight and even interior lighting, so you will always want to rotate your floor protection coverings every few weeks otherwise your floors may suffer from light staining resulting in shade patches once you remove the floor protection coverings!
Construction Paper
Construction paper is commonly used by contractors and homeowners for sturdy and non-slip surfaces. This helps shield the floor from dings and scratches that might occur while work is underway. It's quite lightweight and doesn't cost a lot.
Ram or Buffalo Boards
These are a form of heavy-duty cardboard and are specially designed to protect floors during renovation or construction. The boards can help you prevent paint splatters from harming the surface. These boards can be removed once the renovation or construction project is completed.
Mats at Entry Points
Dirt and trash tracked onto the floor during construction can cause scratches, abrasions, and other forms of damage. You should put rugs at all entrances to the construction site to lessen the likelihood of such things being tracked onto the surfaces.
Caution Tape
Another way to prevent floor damage is to use caution tape to delineate the construction zone. Marking the floor off with tape will keep people from walking on it and lessen the possibility of damage. This is one of the simplest, budget-friendly, and easiest ways to ensure floor protection during construction.
Temporary Adhesive Floor Protection Film
Using adhesive floor protection films made of materials such as polyethylene or polypropylene is another way to protect floors while the place is under construction. This protection film is commonly used for hardwood floor protection during construction. It can be applied to the floor directly and removed once the construction is finished. It guards against dings, spills, and other floor damage during renovation or construction work.
Bubble Wraps
A bubble wrap prevents moisture damage to the floor and is great for carpeted floors. Such floors are likely to absorb spilled liquids. This can make them damp and even lead to discoloration. Using bubble wrap can help prevent the difficult and costly repairs needed to fix such damages.
Plywood
Using plywood is a popular and reliable technique that provides hardwood floor protection during construction. Plywood allows you to prevent dents, scratches, and other sorts of damage, as it is quite durable. However, it can be a bit more time-consuming and expensive when compared to alternatives like bubble wraps or temporary adhesive film.
GoldiLox Concrete Protection
The GoldiLox concrete protection system is a modern and effective technique for safeguarding floors from damage during construction. It is both anti-fungal and antimicrobial, making it a highly efficient prevention technique. Not only is it affordable and durable, but also water resistant. Once the construction is completed, you can simply peel off the composite material leaving you with a clean and spotless floor.
Why Is Floor Protection During Construction Necessary?
Construction sites can be chaotic and messy, with materials and equipment scattered everywhere. Without the right protection, floors can be easily harmed, discolored, or scratched. It might be necessary to sand, refinish, or even replace a hardwood floor if it gets damaged during the building. Understanding some of the main causes of floor damage can help you choose the best method of protection. Some of these causes include:
Heavy foot traffic, spills, falling debris, and scratches leading to damaged tile, hardwood, and vinyl flooring.
Moving furniture which results in scratches on your floor during renovation or construction.
Dust and dirt from construction projects building up on floors causing them to deteriorate to a point where pricey repairs are required.
Some of the main reasons why floor protection during construction is necessary include:
Floor covering can avoid slip and fall damages, which are frequent on construction sites.
Repairing floors can be expensive; protecting them is a better, more affordable approach.
Slip-resistant floor protection material can help lower the risk of injury to workers and provide more traction to coverings.
It can also help maintain a professional appearance when construction is underway.
Even though following the aforementioned method of floor protection may help prevent floors from being damaged, there's still a possibility of drywall mud spills on the floor. So the question is, how to clean drywall mud off the floor? You can simply scrap it off when the drywall mud gets dried.
The Bottom Line
The condition of floors is a major selling point for both new and used properties. Believe it or not, it can make or break the deal. Protecting floors during construction is crucial to maintaining the worth and appearance of the property. It can also help avoid expensive repairs and ensure the construction project is completed on time and without additional costs. Therefore, it's highly important to carefully plan your day before starting the construction project. Doing so will help reduce the chance of floor damage and will help you save time and money.
If you want to learn more or have any questions, feel free to contact an Ambient flooring expert at (866) 710-7070 today!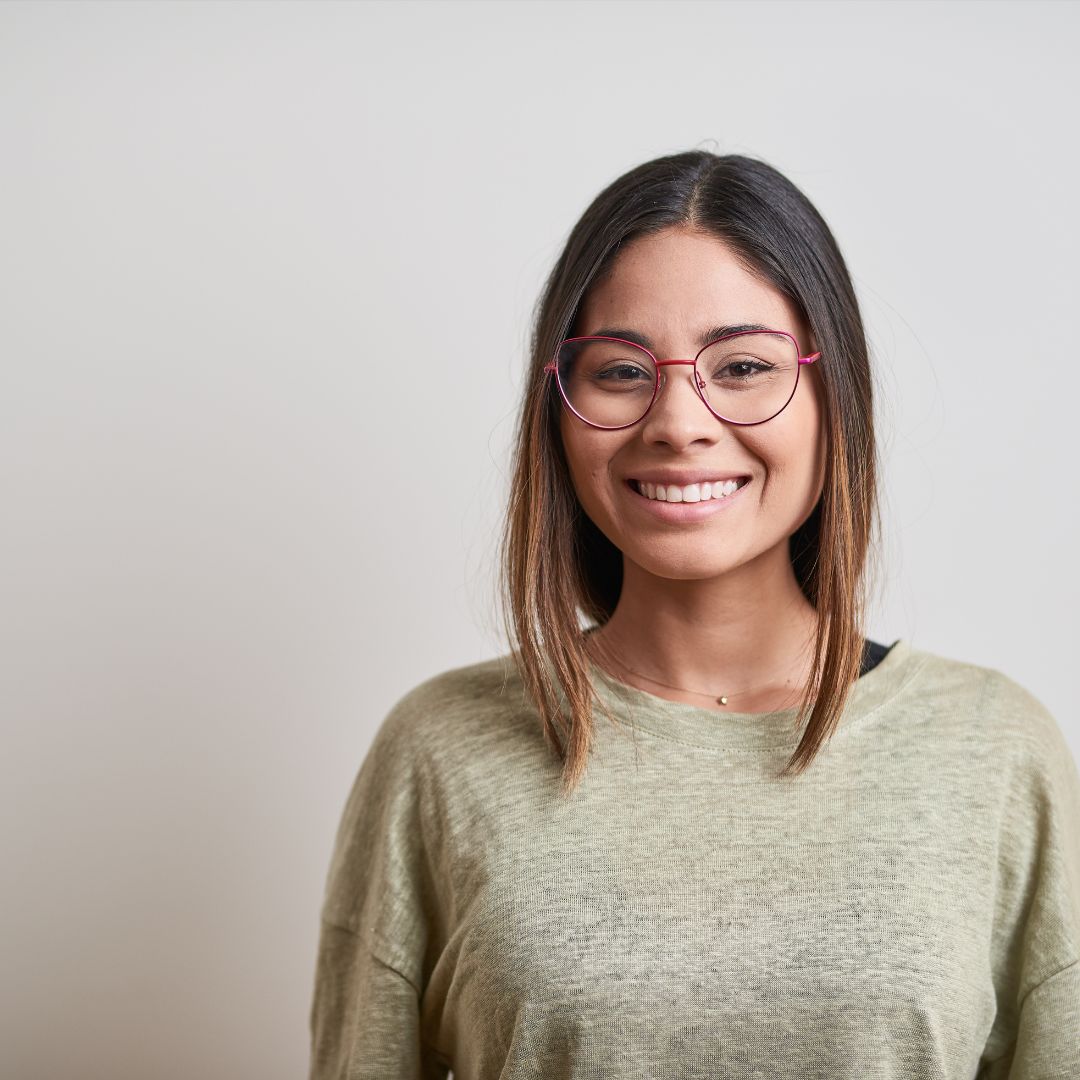 About the Author
Jen is your go-to guru for crafting a cozy, green cocoon. 🪴 Her dive into sustainable building wasn't just about saving the planet—it started as a mission to make family movie nights eco-friendly (and to ensure the popcorn was the only thing getting heated!). With a knack for breaking down the jargon, Jen turns eco-lingo into everyday language. Swing by the Green Living blog for a mix of earth-loving advice and home improvement hacks. Whether you're just dipping your toes into green waters or you've been swimming in the deep end of DIY projects, Jen's here to guide, giggle, and remind you that every eco-choice is a step towards a planet that thanks you… and maybe even sends a rainbow your way! 🌈