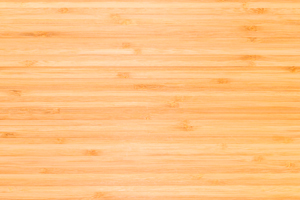 Total flooring sales in the U.S. topped out at $21.9 billion in 2017. Additionally, total 2017 flooring sales covered 19.7 billion square feet. Perhaps one of the best flooring options, bamboo flooring, is also one of the unknown countries. Bamboo is a great alternative to traditional hardwood floors because of its bamboo strength, appearance, and some other benefits — but there are a few drawbacks, as well. Industry professionals are aware of engineered bamboo flooring pros and cons, but the average property owner might not be. Here are some engineered bamboo flooring pros and cons that you should be aware of:
Bamboo Flooring: PROS
Durable — Bamboo flooring is extremely durable and is much stronger than virtually every other flooring material. Certain bamboo materials can be manufactured harder than red oak.
Can be sanded and refinished — Even if bamboo flooring becomes discolored or scratched over time, the surface can be quickly sanded and refinished, giving it a great new look.
Eco-friendly — Bamboo is constructed from natural vegetation and is a highly renewable resource that grows to maternity in as little as three to five years. Conversely, hardwood trees can take as long as 20 years or more to reach maturity.
When it comes to bamboo flooring, though there certainly are more pros than cons, it's still important to be aware of some of the drawbacks of this kind of flooring material. Here are some of the cons that you should know:
Bamboo Flooring: CONS
Vertical and Horizontal Bamboos Are Susceptible to scratching — Though strand woven bamboo flooring is the strongest/hardest wood floor available, inexpensive horizontal and vertical bamboo can be susceptible to dings and scratches.
There isn't one industry-wide grading system for quality — There is no independent system used to rate individual bamboo materials' actual quality. You can still find quality flooring. However, it's just important to keep this in mind during your material search.
If you want to learn more about or purchase some quality bamboo flooring options, give Ambient Bamboo Flooring a call right away.
---
---
Categories: Flooring