It was recently reported that one of the largest retailers of hardwood flooring in North America is guilty of selling laminate flooring containing unsafe levels of formaldehyde. Though the company is based in the United States, much of its laminate flooring is made in China where safety standards are not as stringently regulated.
They insist that their Chinese-made laminate flooring is safe, but in a recent "60 Minutes" investigation, excessive levels of the chemical formaldehyde were discovered in the glue that binds the wood particles that make up the core of the laminate boards.
What Exactly is Formaldehyde?
You may remember from one of your high school biology classes that one of the formaldehyde's common uses is as a preservative. Remember those frogs you were about to dissect that were packs in jars of formaldehyde? It is also used in mortuaries and medical laboratories for the same preservative quality.
What you may not know is that formaldehyde, a colorless but strong-smelling chemical, is also used in the production of many household products including many pressed-wood products such as plywood, particleboard and fiberboard, glues and adhesives, and certain insulation materials
Formaldehyde's Effect on Health
While exposure to low levels of formaldehyde are considered safe, when the chemical is present in the air at levels exceeding 0.1 ppm (parts per million), some people can develop coughing, a burning sensation in their eyes, nose, or throat, nausea, and even skin irritation.
Why Testing Flooring is So Important
The short-term health effects of formaldehyde exposure have been well-known for decades, but it has only been recently that studies have shown exposure to formaldehyde could potentially cause cancer.
For instance, laboratory studies first conducted in 1980 revealed the chemical caused nasal cancer in rats. More studies followed that determined formaldehyde could also cause cancer in humans. Finally, in 1987, the U.S. Environmental Protection Agency (EPA) classified formaldehyde as a "probable human carcinogen," and the International Agency for Research on Cancer (IARC) soon followed suit.
Finally, in 2011, the National Toxicology Program, an interagency program of the Department of Health and Human Services, formally named formaldehyde as a known human carcinogen in its 12th Report on Carcinogens.
Regulations and Standards Governing Indoor Air Emissions
The Composite Wood Products Regulation is a California Air Resources Board (CARB) regulation whose aim is to reduce public exposure to formaldehyde through the use of strict emission performance standards on composite wood products, including finished goods such as flooring.
Though these regulations currently only affect California, they are expected to soon reach all U.S. states. Current laws in this country regarding formaldehyde emissions are considered inadequate and the CARB studies and initiatives have brought to light health and environmental concerns all consumers should be aware of.
While regulations regarding formaldehyde emission standards will continually evolve, homeowners must take measures now to ensure they buy their flooring from responsible manufacturers and distributors so they and their family can live each day with clean, healthy air.
How to Make Sure Your Flooring is Safe
Many flooring manufacturers claim they carry "green" and "safe" flooring products, but, as we've learned these labels are up for interpretation. The bottom line is, the more you the consumer know about the flooring you are about to purchase and install (how it was harvested, manufactured, and distributed) the better able you'll be at keeping your family safe from harmful formaldehyde emissions.  Look for reviews on the web for the brand you're considering purchasing – does it seem like a trustworthy company that cares about their customers?  Consistent complaints or bad reviews are a red flag that the company you're dealing with may not be in business "for the long run."
Here are a couple of things to keep in mind when shopping for healthy flooring:
First, never assume flooring is green or safe because a salesperson or web copy says that it is. Always ask questions such as what is the urea-formaldehyde content of the glue and finish. When you are given an answer, ask if it can be proven. Are there third-party certifications or documentation verifying what you've been told? If not – this is a red flag.
Second, don't assume all "green" and "safe" flooring is equal. Many consumers assume that all bamboo manufacturers are equal, but that is simply not the case. There can be huge differences from flooring company to flooring company. When shopping for bamboo flooring, be sure to do your due diligence and ask about VOC content, formaldehyde content, and all certifications.
Ambient Tests Our Floors Regularly for Safety
All of Ambient's flooring is lab-tested for formaldehyde and other volatile organic compounds (VOCs). Our products fall set out by the California Air Resources Board (phase one and two), the Occupational Safety and Health Administration (OSHA), the International Standards Association, and European indoor air quality standards (E0 and E1).  All of our flooring, moldings, and adhesives are Ultra-Low or Zero VOC.
Our Floors are Also Very Green
Ambient takes eco-friendly flooring very seriously. We respect the Earth's natural resources and are a leader in sustainable flooring products that look great, last long, and are good for the environment. Our bamboo is harvested from Forestry Stewardship Council certified well-managed forests, and we're members of the US Green Building Council. And you architects out there know that by installing eco bamboo flooring, you qualify for LEED credits.
Why Choose Bamboo?
If you've read this entire article then chances are you are shopping for flooring that is not only good for your health but good for the environment as well. Bamboo happens to be some of the most eco-friendly floorings on the market today. It grows quickly without harmful pesticides or fertilizers, and it doesn't require excessive amounts of fresh water.
When you buy eco from Ambient Bamboo Floors, you're not just doing what's right for the environment – you're making sure you and your family are safe from harmful chemicals, and at the same time that will give you a lifetime of beauty!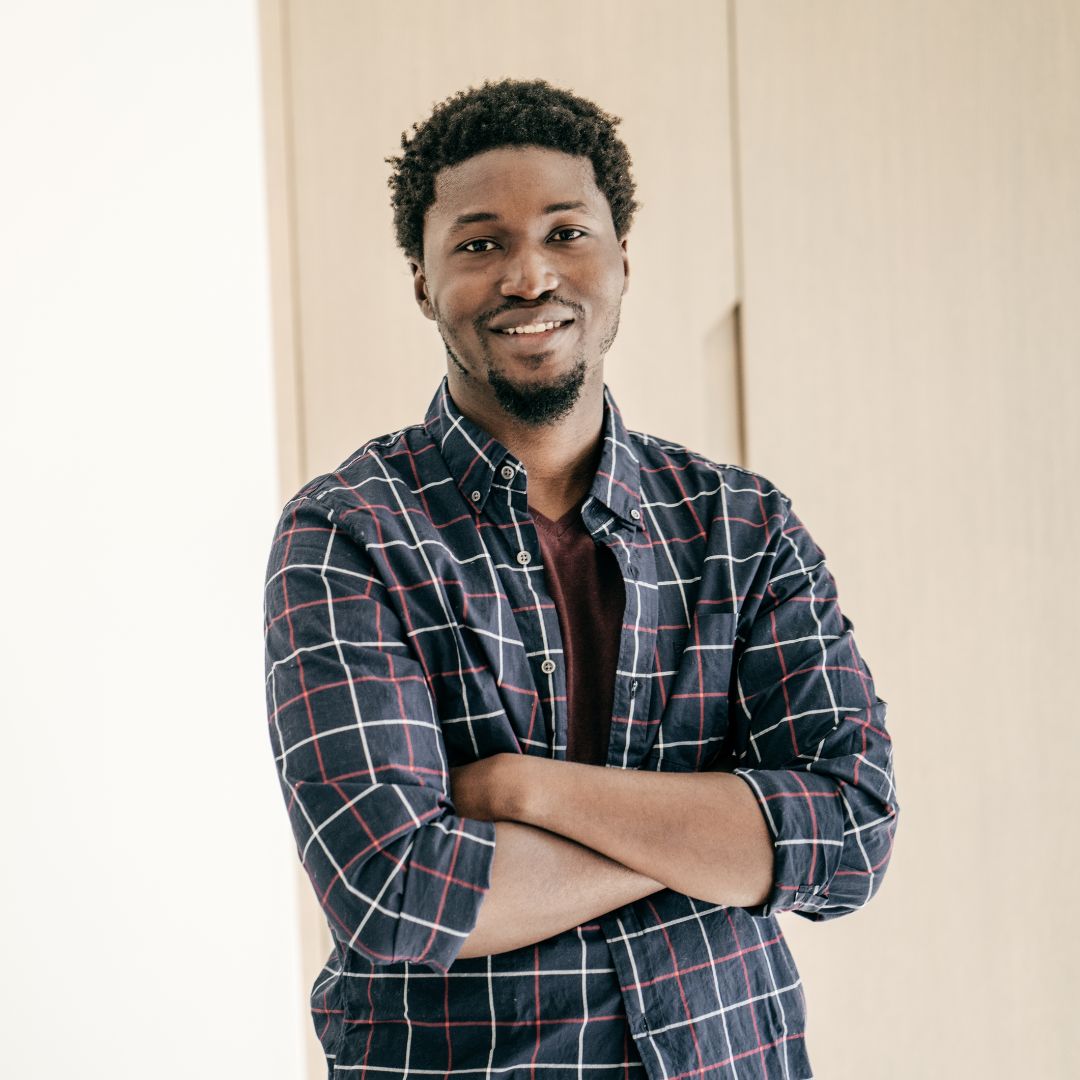 About the Author
James is your friendly neighborhood content writer here at the Green Living Blog. With a passion for all things sustainable, he's your go-to guru for everything eco-friendly. Armed with a treasure trove of wisdom about sustainable living, recycling, and environmentally conscious practices, James is on a mission. He's here to make sure you not only protect your family but also keep Mother Earth smiling. 😊🌎 When he's not busy sharing eco-friendly insights, James can often be found teaching his cat that compost bins make the purr-fect hideaway. 🐱♻️ Join James on his quest to uncover the secrets of defeating wasteful habits while leaving the lightest footprint on our precious planet's ecosystem.