It seems, with each passing year, more and more people are realizing they must do their part to help protect the environment. This means driving hybrid cars, buying energy-efficient appliances, and generally making greener choices when it comes to building or remodeling their home.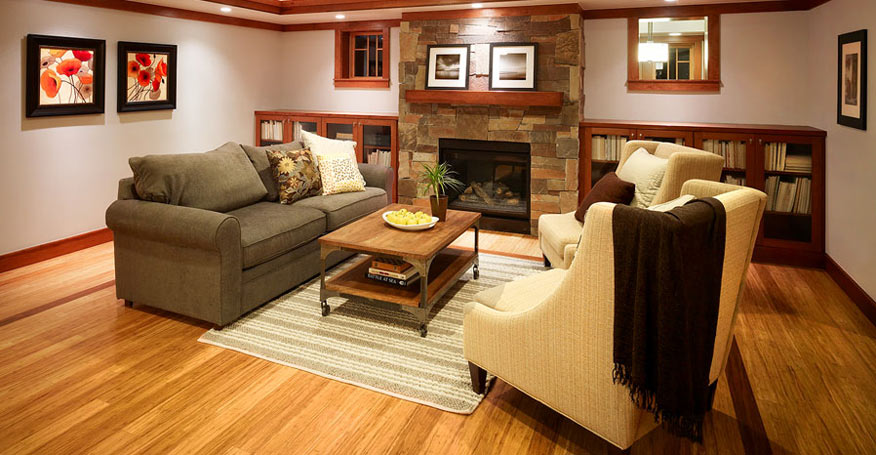 Because of this shift toward sustainability, homeowners are looking for alternatives to traditional hardwood floors which, along with other wood products, have been responsible for the destruction of many of the world's forests. By choosing to install eucalyptus flooring, homeowners are not only helping the environment, but they are also adding warmth, sophistication, and beauty to their homes. (Learn everything you need to know about eucalyptus flooring: Eucalyptus flooring frequently asked questions (FAQ).)
Here are 9 reasons why installing in your home or condominium is a great idea:

1. You Can Feel Good About Your Purchase
As we've mentioned, installing eucalyptus floors is a very environmentally-friendly choice that you can feel good about. Although eucalyptus trees are grown almost all over the globe, they are mainly found in Australia and New Zealand. Yes, these are the same trees where Koala bears hang out and eat leaves. But don't fret, the eucalyptus harvested for use in flooring comes from managed forests in China that are harvested sustainably.
What makes these floors so green is that eucalyptus grows incredibly fast, so the source can be replenished quicker than other woods. Take an oak tree from all over the globe these trees can take anywhere from 30 to 50 years to grow back after being harvested for wood flooring. Eucalyptus trees, on the other hand, can be re-harvested in as little as 10 to 15 years!
2. Eucalyptus Flooring is Incredibly Durable
If your home requires incredibly durable flooring (and let's face it – most homes do), eucalyptus is a great choice. These floors can easily stand up to dings and dents. Like bamboo, certain eucalyptus flooring, like our strand eucalyptus planks, can actually be more than two times harder than red oak. No that's not a typo. In fact, some of our strand woven floorings have tested over 5,000 (pounds-force) on the Janka hardness scale, as measured by an independent laboratory.
Because of their hardness, strand woven eucalyptus floors are a great option for those homeowners who have pets or young children that play rough (you know, those kids that love to bounce basketballs indoors and insist on skateboarding from the kitchen to the living room). You'll never have to tiptoe around on these floors or asks guests to take their shoes off – that's how durable they are.
And, like other types of flooring, strand woven planks can be sanded down and refinished so they will last for years and years and look as beautiful as the day you had them installed. (Here are 7 Tips For How To Choose A Flooring Installer.)
3. Eucalyptus Flooring is Affordable
Eucalyptus flooring is also very affordable, often half the price of traditional hardwood floors, making it a great option for those homeowners on a budget. Also, because the demand for eucalyptus flooring has increased over the past five years, the size of the product's market has increased, which has brought down manufacturing and distribution costs as well.
4. Eucalyptus Floors are Gorgeous and Versatile
You may be wondering if this flooring option will bring the same warmth and beauty to your home as traditional hardwood floors. We can say, without hesitation, yes! Eucalyptus floors come in a wide range of finishes and styles so you can find light and dark tones as well as different textures and sheens. It doesn't matter if your home's décor is modern, traditional, or anything in between, you're sure to find the flooring that matches.
5. Long Life Expectancy
Buying new flooring is a big investment, and you want to be assured your investment will last. You need only do a minimum of research to discover many manufacturers offer 25-year warranties on eucalyptus flooring, which tells you without a doubt your floors will last a very long time.
6. Got Moisture? No Problem.
Eucalyptus holds up to moisture very well, making it a great choice for certain rooms in your house like bathrooms and refinished basements. It's also a fantastic choice for those homeowners who live in states that experience humid climates.
7. Eucalyptus Flooring is Easy to Install
These floors come in solid planks as well as engineered planks, offering a range of widths and installation applications. If you are a DIYer who has minimal flooring experience, you could probably tackle the installation yourself over a weekend, especially using the floating floor method, saving you even more money.
8. Eucalyptus Floors will Appeal to Other Home Buyers Should You Have to Sell or Rent
The green movement is only going to gain momentum through the years as more precious resources become endangered. There will most likely come a point in time when fewer buyers will want homes with traditional hardwood floors, and more buyers and renters will seek dwellings with green flooring like bamboo and eucalyptus. By installing this flooring now, you can be sure you are increasing the value of your home if you ever have to sell or rent it.
9. Eucalyptus Flooring is Easy to Maintain
These floors are incredibly easy to maintain. As with other flooring options, good maintenance starts by simply keeping the floor clean from dirt, sand, and grit by giving it a thorough vacuuming once or twice a week. This will ensure the finish doesn't get scratched as much over time. It's also a good idea to have mats at all entrance doors so people can wipe off their shoes and not drag in dirt and debris from outside.
Once a month, give your eucalyptus floors a damp mopping with a gentle hardwood cleaner diluted in a bit of warm water. Like their cousin – bamboo floors – you should never use wax on eucalyptus floors.
Should you experience any spills, simply wipe them up immediately with a dry towel.
To minimize scrapes on your floor's finish, avoid sliding furniture across your floor and use furniture protectors under your furniture's feet (check out the best rug pads and mats for bamboo flooring).
This product will not only add beauty to your home, but it will also do so without harming your budget or the environment, and that's a win/win/win!
To receive a free sample of Ambient's beautiful Eucalyptus flooring, click on the box below or call one of our flooring professionals at (866) 710-7070, today.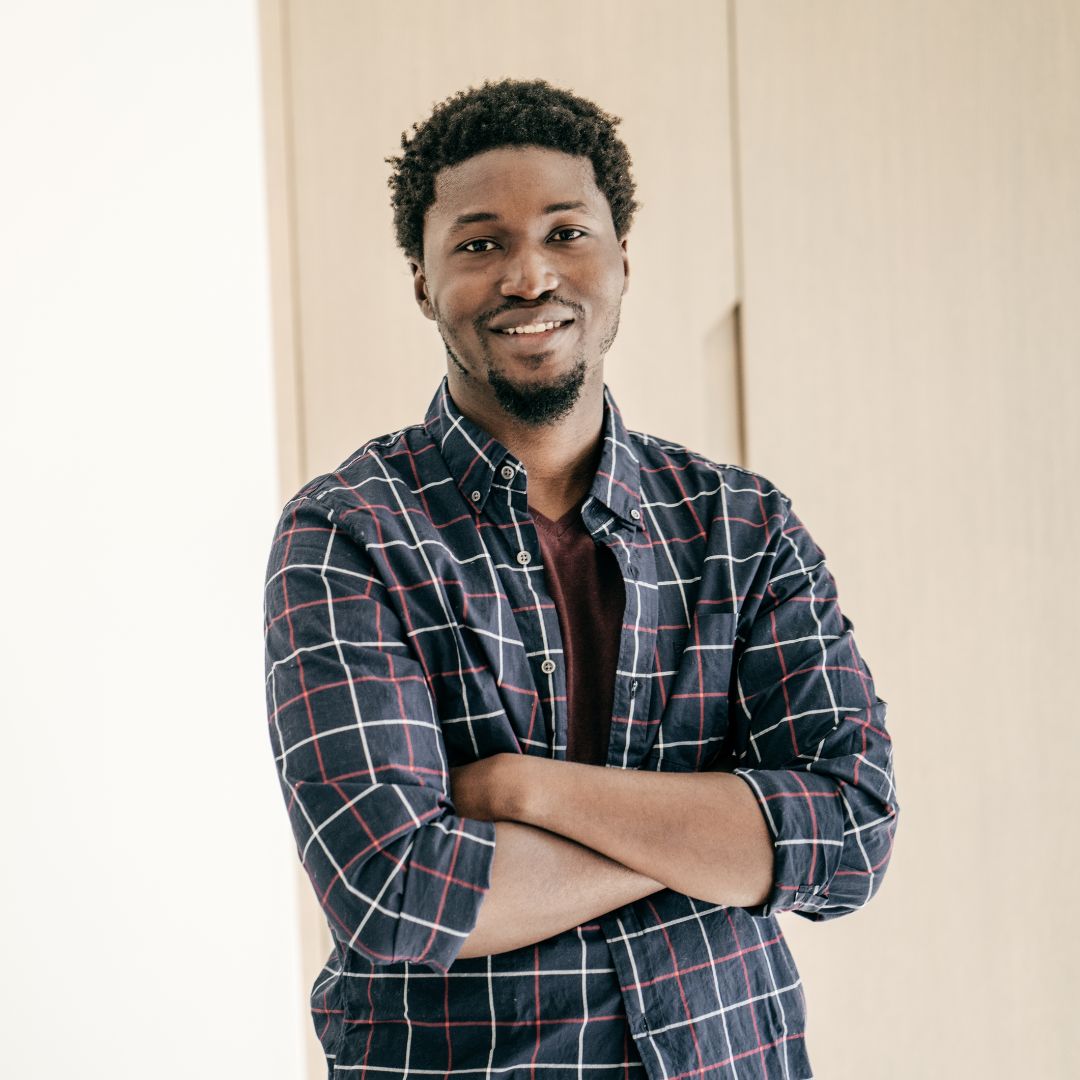 About the Author
James is your friendly neighborhood content writer here at the Green Living Blog. With a passion for all things sustainable, he's your go-to guru for everything eco-friendly. Armed with a treasure trove of wisdom about sustainable living, recycling, and environmentally conscious practices, James is on a mission. He's here to make sure you not only protect your family but also keep Mother Earth smiling. 😊🌎 When he's not busy sharing eco-friendly insights, James can often be found teaching his cat that compost bins make the purr-fect hideaway. 🐱♻️ Join James on his quest to uncover the secrets of defeating wasteful habits while leaving the lightest footprint on our precious planet's ecosystem.