There's no denying that 2020 changed the way we live our lives. Many people found themselves spending significantly more time at home, often crowded into spaces that felt a lot smaller when populated by significant others, children, and pets!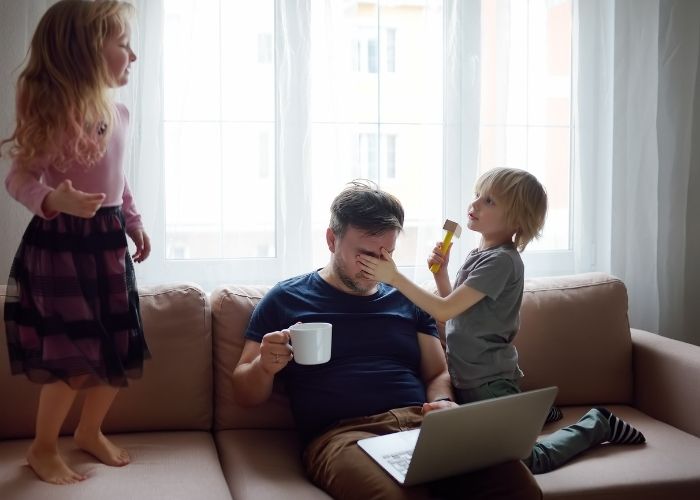 The forced move to remote work and schooling left many families scrambling to upgrade to larger living spaces, sparking a shortage in the housing market (and skyrocketing real estate prices). Now, many homeowners are trying to make the most of existing living spaces with a range of home upgrades.
Although 2021 has seen widespread vaccination and reopening, many people are still working from home – in some cases permanently – which means that they are looking for ways to make improvements that increase the function, comfort, and beauty in their homes.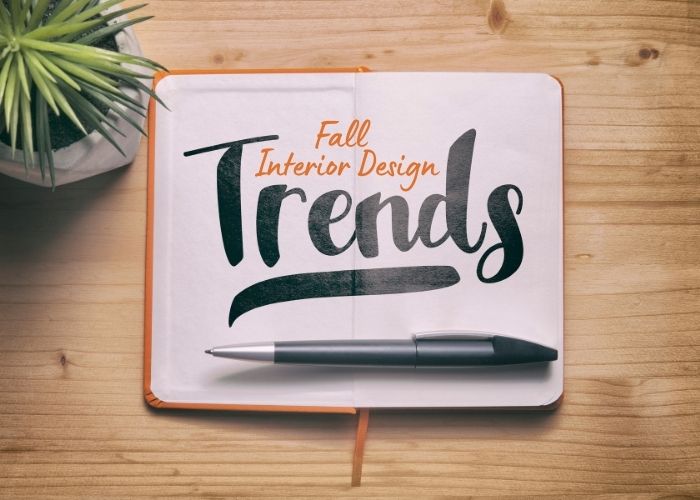 If you're one of many homeowners looking for ways to make your living spaces better to suit your current lifestyle, you'll be pleased to learn that many interior design trends for fall 2021 are sustainable, affordable, and easy to implement.
Interior Design Trend: Sustainable Home Features
The more that people learn about their impact on the planet, the more opportunities they have to make a difference with their purchasing and design choices. Homeowners that are looking to cut their carbon footprint and choose durable, eco-conscious materials will have many options in 2021!
Start from the ground up by opting for eco-friendly flooring. If you love the warmth wooden flooring brings to a room, but you're concerned about deforestation, strand woven bamboo flooring combines incredible strength and durability (which means that it's great for homes with kids and pets) with an affordable, fast-growth option that delivers the natural aesthetic you crave.
Ready for new color on the walls? Choose non-toxic, or low- or no-VOC paint like Benjamin Moore's Aura line or Valspar's Simplicity paint and primer combos.
Instead of buying new furniture, consider updating antiques. If it's time to replace appliances, look for the Energy Star labels.
Minimize window dressings to take advantage of natural light, and choose natural, organic, and cruelty-free textiles that are sustainably harvested and manufactured.
Interior Design Trend: Wallpaper is Back
Wallpaper, once a staple in American décor, has long been sidelined by paint, since it is much easier to change as color trends evolve! With that being said, new advances in wallpaper have once again made it a contender for interior design.
What changed? For starters, paint can be a bit boring. Adding pattern, shine, and/or texture with a custom wallpaper is a great way to imbue a space with your personality and create a sophisticated interior. Luckily, hanging wallpaper doesn't have to be the hassle it once was. The same goes for removing it if you want to switch things up. If you're not keen to experiment with messy wallpaper glue or steaming paper off the walls down the road, you're sure to appreciate the brilliance of peel-and-stick wallpaper.
Pioneers like Tempaper and Chasing Paper offer rolls in an incredible range of designs and colors. You simply cut the paper to fit desired space, peel off the backing, and stick it in place. If you make a mistake, you can usually peel it back and re-stick it. When you're ready for a change, just pull it off the wall — no damage done!
For something smaller in scale, turn to a decal site like Blik that offers peel-and-stick wall graphics, wall tiles, and more, as well as the option to customize designs.
Interior Design Trend: Heirloom Furniture and Décor
You may have heard of a relatively new design trend emerging over the last couple of years:  The grand-millenial style. Also dubbed "granny chic", this style has been adopted by many millennials. It centers on taking furniture and accessories most often seen in grandma's house and transforming it into modern décor.
Old pieces can be paired with modern ones to create a mashup style. This could mean adding an eclectic array of traditional dining room chairs to a simple, modern dining table. You might also install a classic, crystal chandelier in an otherwise modern bedroom. It could even mean displaying grannie's heirloom vases as part of a Zen tabletop garden, complete with bamboo and miniature bonsai trees.
Alternately, old and outdated furniture styles can be updated with paint in brilliant jewel tones. You could add mirrored panels or peel-and-stick wallpaper to door or drawer fronts.
The point is to create a style that exudes the same warmth and comfort as grandma's house, but with a modern twist.
Interior Design Trend: Warmer Color Palettes
Fall colors are back in a big way. If you love the golden butterscotch, warm chestnut, fiery cinnamon, rich Bordeaux, and pumpkin spice colors that dominate fall, you'll be pleased to learn that this palette is gaining steam in 2021.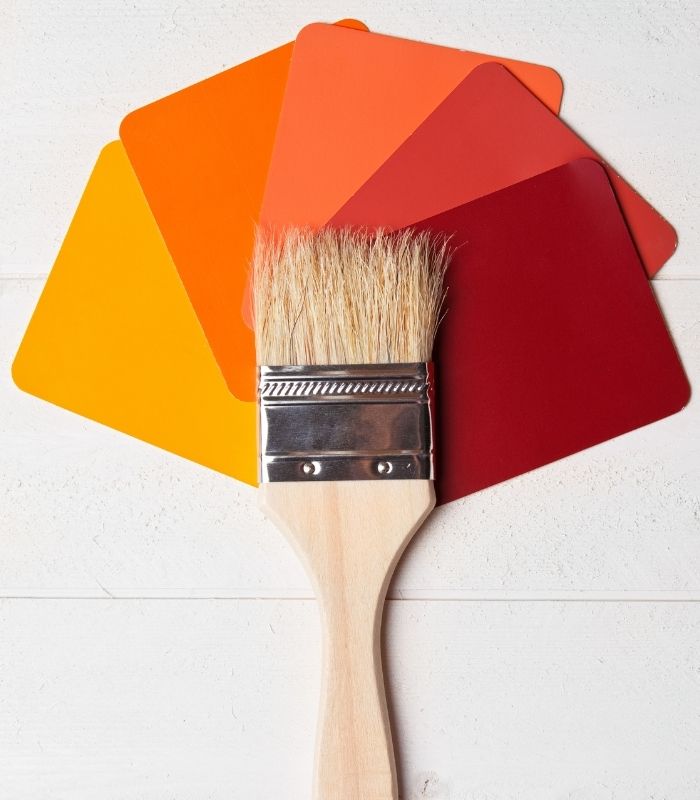 The last few years have seen a lot of blues and greens in interior design. Both remain incredibly popular, but the emerging color trends heading into the 2020s seem to be warmer and more inviting, like all your favorite fall desserts.
These rich colors not only set your tummy rumbling, but they imbue your home's interior with visual warmth and a touch of spice, bringing passion and creativity into your living spaces.
If you're going to be spending the lion's share of your time at home for the foreseeable future, warming up your color palette with a fresh coat of paint in fall colors can keep your brain firing on all cylinders when you're working. It can also help to fan the embers of romance when the novelty of spending all day and night with your significant other is starting to wear off.
Interior Design Trend: Colored Kitchen Cabinetry
These days, wood cabinets can feel fairly dated, especially if you're dealing with '80s golden oak or the taupe and beige laminates that popped up in the '90s. While classic white kitchens are always a win and gray cabinetry continues to hold strong, modern homeowners are turning to colored cabinets to liven up much-used kitchen spaces.
As with paint colors, greens and blues have enjoyed growing popularity, with shades of mint, sage, and teal vying with cobalt, navy, and blue-gray hues for the most sought-after options.
As a homeowner, you may be understandably hesitant to choose colored cabinetry, as you might assume it's considerably more difficult and expensive to change cabinets than, say, wall paint.
While replacing or refacing cabinets is fairly pricey as home upgrades go, most cabinet materials, including laminates, can be painted these days with the right prep and supplies. This should lessen your trepidation if you're looking to take the leap with this growing design trend.
When paired with neutral countertops, backsplashes, and paint, colored cabinets offer a surprising way to put a little personality into your space.
If you have any concerns about changing the color down the line, simply discuss your options with your contractor or cabinet manufacturer to find the materials that will be easiest to repaint later on.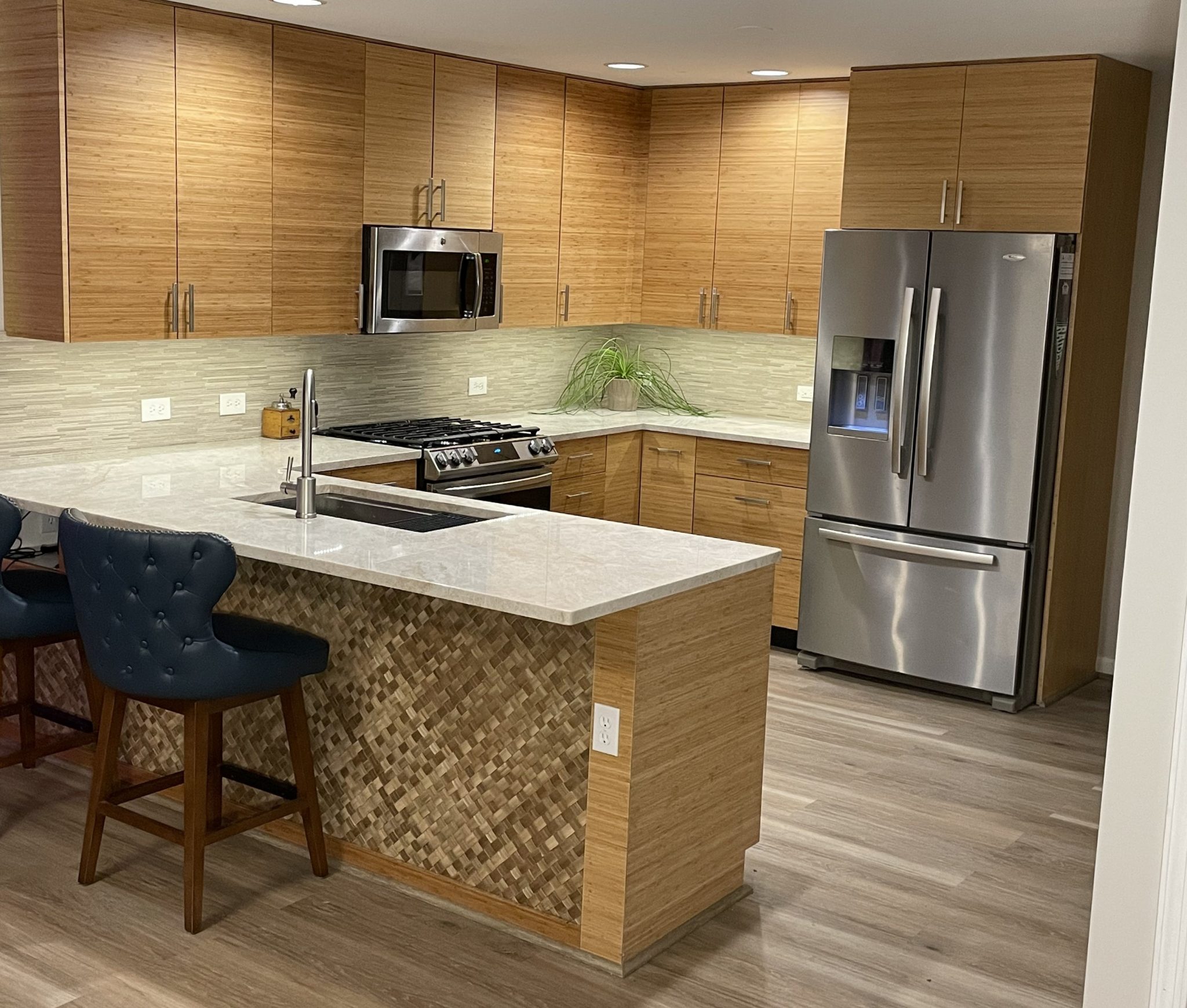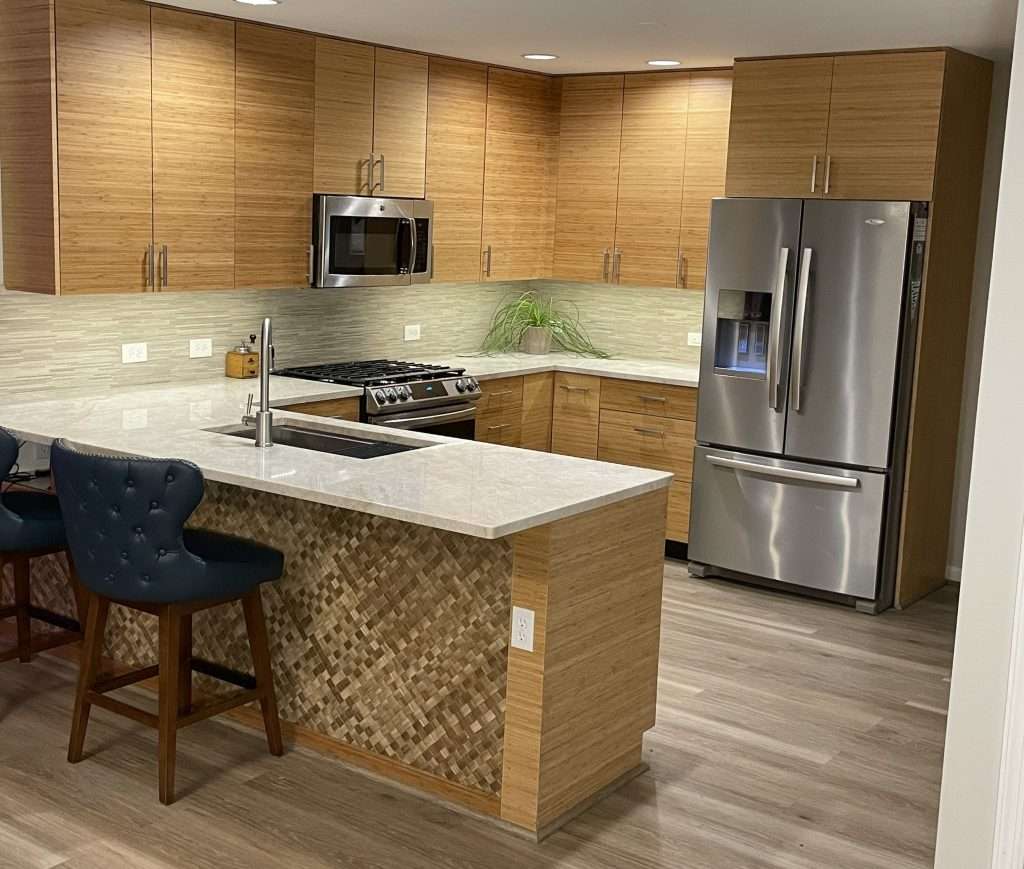 Interior Design Trend: Zoom-Friendly Spaces
Many people spent 2020 becoming masters of the video conferencing app, Zoom, but those virtual backgrounds, although fun, are not very professional looking. Sure, you want to hide the clutter produced by a family that's in the house 24/7, but the murky transition between your head and the digital backdrop leaves a lot to be desired.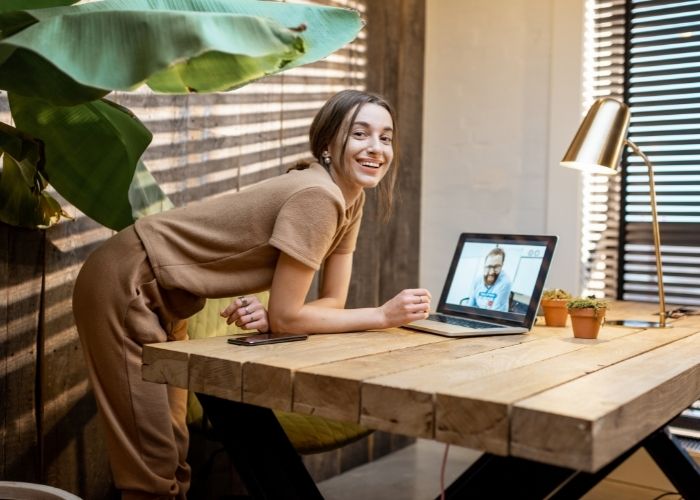 The solution for many professionals has been to create a Zoom-friendly space in the home, with a carefully curated background that lets viewers know you're in a professional space.
In many cases, such interior design projects include:
Modern paint colors or wallpaper
Floating shelves
Bookcases or shelving units populated by a thoughtful selection of book titles, art, and accessories
Good lighting is also incredibly important, so if you don't have a ring light on a tripod to wash out unsightly shadows, include directional lighting from a couple of lamps (floor and/or table), as well as spot lighting for your background.
Interior Design Trend: Minimal Window Dressings
In 2021, design trends rely heavily on natural lighting to illuminate living spaces. This is not only an energy-efficient choice, as it minimizes the need for electric lighting, but it also helps to make your home feel more spacious, especially if you install mirrors to bounce natural light.
How can you make the most of any natural light coming in? First and foremost, consider cutting back on your window dressings.
While you might not feel comfortable losing window treatments completely, as this significantly reduces your ability to enjoy privacy, you can choose options designed to let the sunshine in and to provide versatility in lighting and privacy.
Skip dense shutters and heavy drapes in favor of options like sheers. Make sure to extend curtain rods a bit on either side of the frame so that you can fully expose windows when curtains are open.
If you're looking for something more modern and streamlined, try in-frame honeycomb shades that open from the bottom-up and the top-down, giving you two options for lighting and privacy.
Since there are going to be times when you prefer total privacy and/or blackout conditions, modern pull-down shades are ideal. These minimalist window dressings offer total coverage when you need it, but roll up tightly to the top of the window frame to let abundant natural light in during the day.
Interior Design Trend: Natural Textures
With more people stuck at home, creating a comfortable, inviting atmosphere has become priority number one in design. There's no better way to create a casual atmosphere than by turning the dial up to 11 when it comes to texture. You might want to start with a foundation in warm wood, such as bamboo flooring, that imbues your space with visual texture, thanks to beautiful, delicate graining.
Build on that by adding rugs in natural fibers, like jute or wool. Rugs are a great way to create softness and comfort underfoot, but you can also use them to pull together any room by drawing on all of the colors in your palette.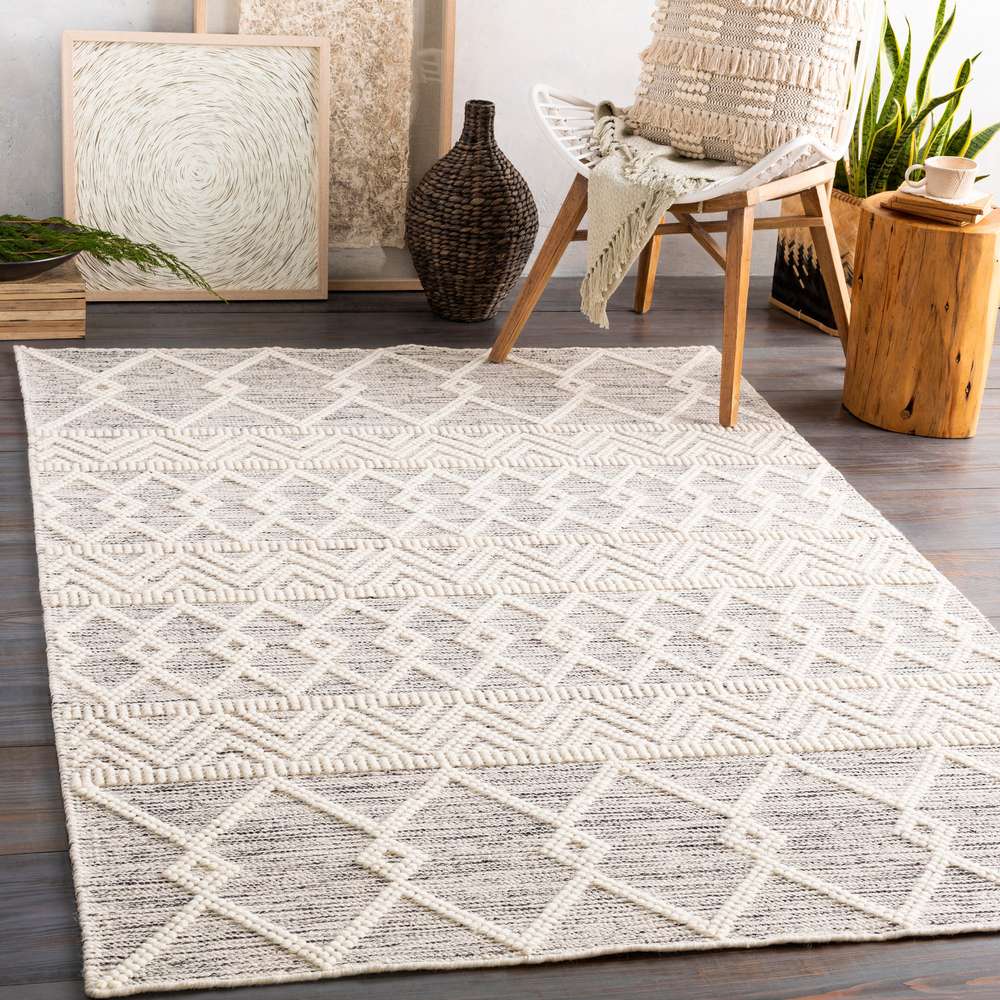 Next, create texture with furniture and accessories. Woven wicker and rattan furniture and décor, tweed upholstery, velvet couch cushions, luxurious leather, faux fur throw pillows, and chunky knit throw blankets can all add softness and visual texture to your room.
Interior Design Trend: Flexible Floor Plans
For about 30 years, the open-concept floor plan has dominated interior design, opening sight lines between kitchen, dining, and family rooms to allow for greater entertaining and socialization potential, while also letting parents watch children while managing meal prep and cooking.
With that being said, the pandemic brought the shortcomings of such designs to light, as everyone suddenly required private spaces for parents to work and children to attend classes virtually.
Although most people don't want to go back to being stuck in an enclosed kitchen while everyone else has fun in the living room, many people are starting to realize the value of flexibility in a floor plan. Homeowners are looking for ways to section off private spaces for everything from work and schooling to exercise and meditation. While putting up walls can be both pricy and limiting, there are other options to explore.
Some people are finding ways to transform specific spaces so that they can have alternative purposes. Common spaces include:
Garage stalls
Sunrooms
Attics
Basements
Closets
With a bit of clever maneuvering, you can turn a closet into an office by simply adding shelving, ample storage solutions, and perhaps a couple of electrical outlets. Best of all, you can close the doors at the end of the day and hide your home office from view.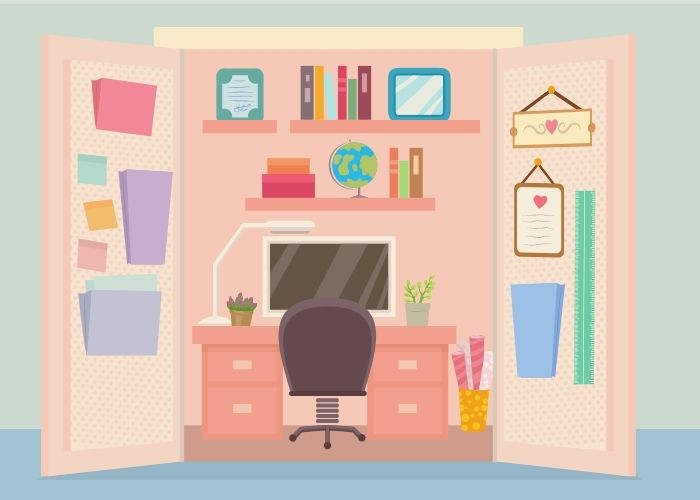 Some people simply section off small areas of larger rooms with curtains, screens, or free-standing shelving units to act as a barrier and to provide needed storage. Although this doesn't necessarily eliminate household noise, it can create a private space if you have some good noise-canceling headphones — all for a lot less than framing and drywalling to create permanent walls!
Follow the Trends – Or Be a Trend-Setter!
If you've been stuck in the house a lot and you're looking for ways to make your home more functional, beautiful, and livable, there are plenty of options to explore in 2021, all with a range of price points and potential ROI.
Get started with free flooring samples from Ambient™ Bamboo Floors to imbue your space with warmth and luxury from the ground up.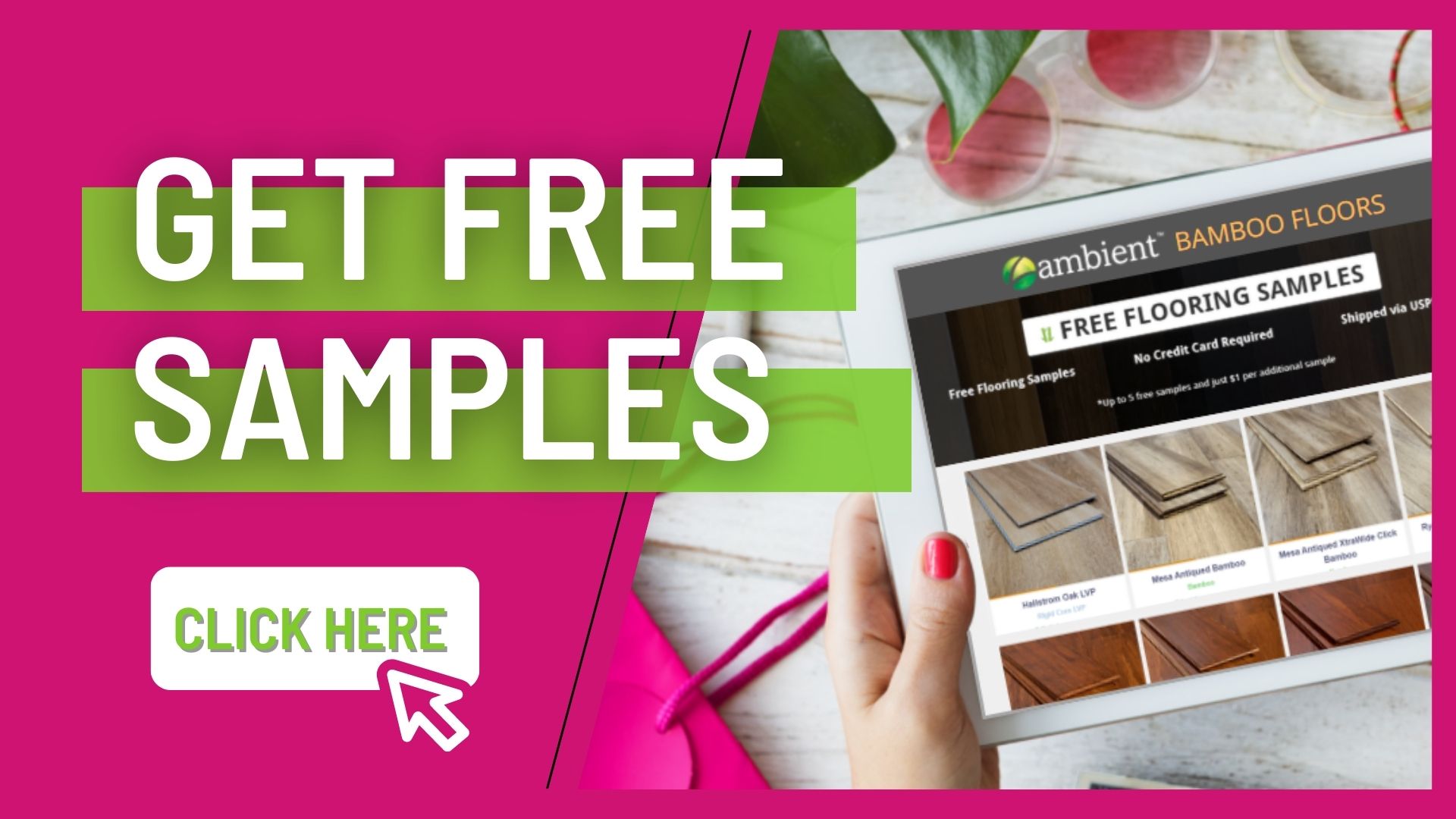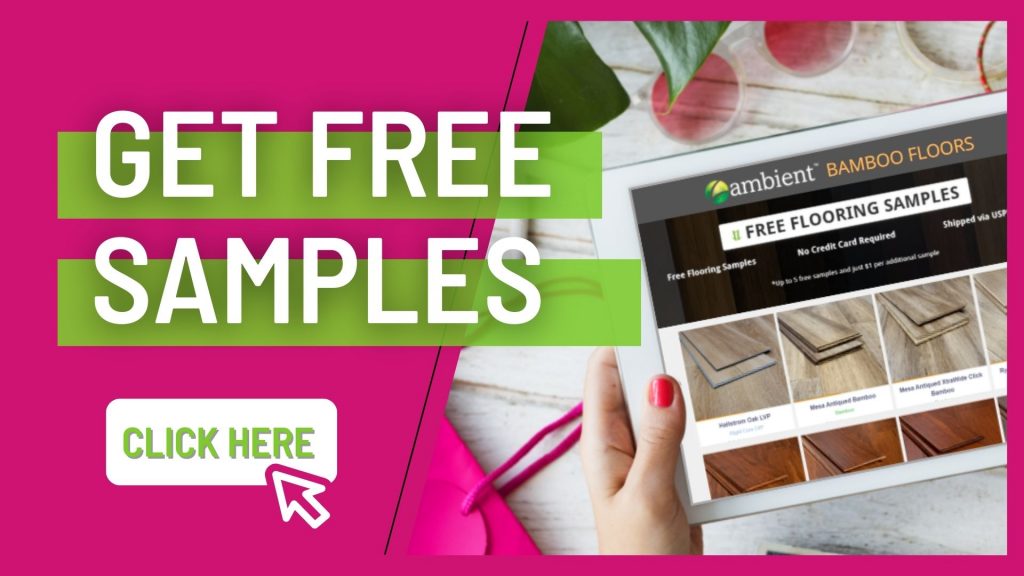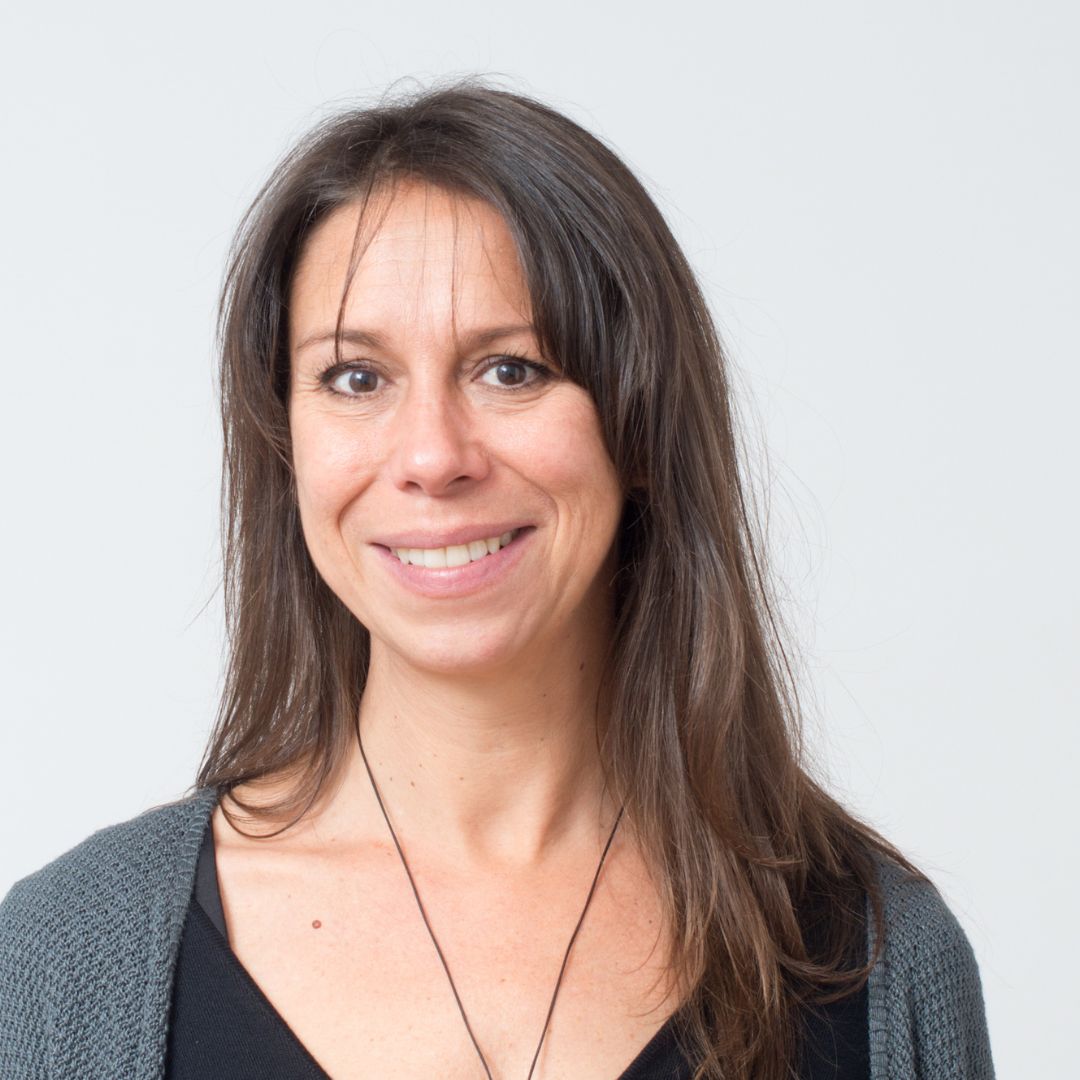 About the Author
Meet Bridgett, your friendly neighborhood green building guru! With more years of experience than she'd like to admit, Bridgett is your go-to expert for all things eco-friendly construction. She's on a mission to make your home the envy of every tree hugger in town (and maybe even the squirrels 🐿️). Let's build a greener, funnier, and all-around better world together – one enlightened eco-conscious choice at a time!