The history of humans using bamboo can be traced back at least 7,000 years. During the time of the Shang Dynasty (16th-11th century B.C), ancient Chinese citizens were already using bamboo as a part of their daily life. They used bamboo for everything from food and clothing to their housing and transportation. Bamboo played a part in creating musical instruments and even weapons used for fighting and hunting.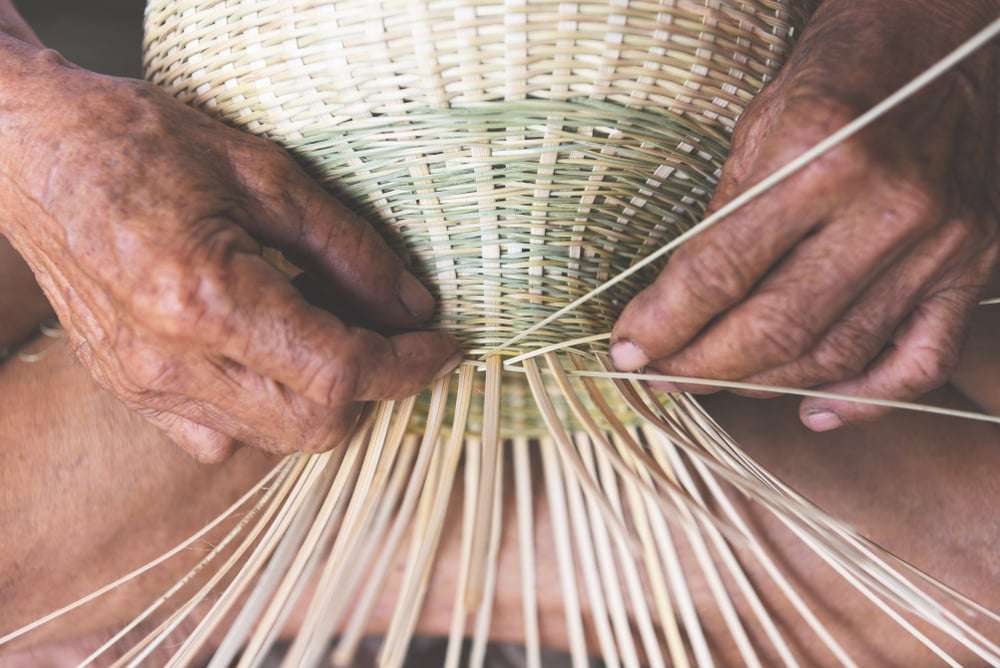 Our modern society is now actively rediscovering the versatility of bamboo. From bedsheets to toilet paper, bamboo is moving further and further into the mainstream. Humans are a wildly creative species, so we're showcasing some of the more amazing, inventive, exciting, and even quirky uses of bamboo in modern times!
Building & Structural Uses of Bamboo
Mexican palapas aren't the only buildings constructed with bamboo. People all over the world build with bamboo, in surprising places like Italy and in some not-so-surprising places like Bali.
Gathering Places
In North Africa or the Middle East, when you say 'majlis', you're typically referring to a parliamentary governmental body. Majlis translates literally to 'council'. But this year in Venice, those referring to a majlis are likely talking about this magical meeting place. As part of the 17th International Architecture Exhibition of la Biennale di Venezia, bamboo provides the primary construction material for a monumental majlis.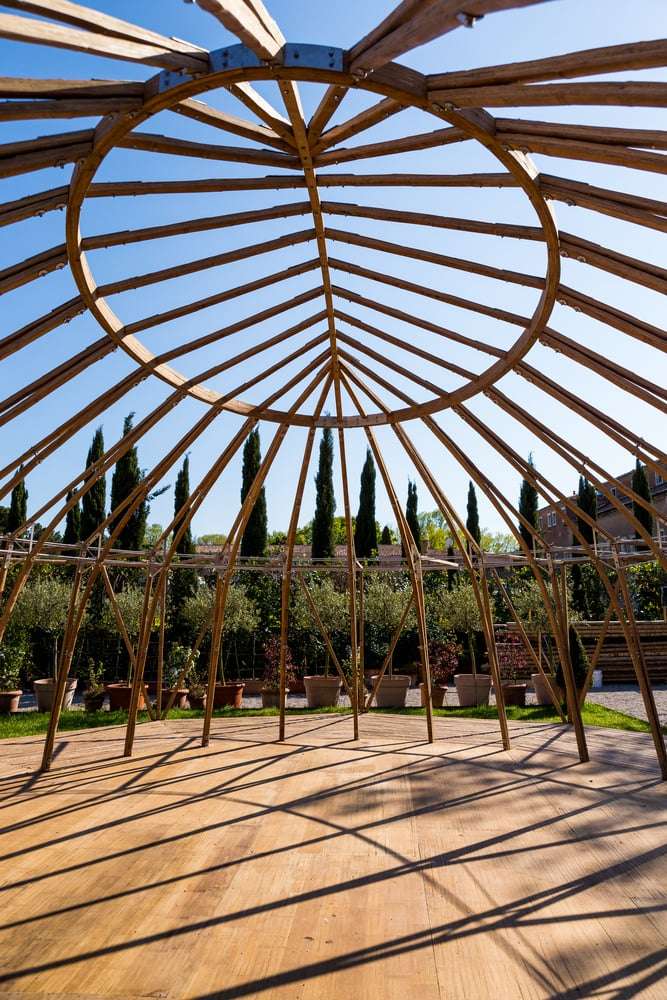 World-renowned bamboo architects Simón Vélez and Stefana Simic collaborate to construct a bamboo majlis in the gardens of the Abbazia di San Giorgio Maggiore. The structure will be on display from May 22 through November 22, 2021. This majlis won't be a seat of government, but that doesn't mean it won't be an important place. The majlis serves as a gathering place in the community for people to come together, discuss issues, find common ground, or just socialize.
Tropical Homes
Indonesian islands bring to mind images of palm trees swaying in the breeze and crystal-blue waves gently lapping at the beach. Rela. But bamboo is still being used to create some absolutely stunning and elegant Bali homes. Elora Hardy, a Canadian architect, famously builds with a completely un-Canadian material – bamboo.
She and her father team up to provide the innovative and creatives brains behind IBUKU, a company known for designing and building magical homes with jaw-dropping rooflines, large windows, and all the comforts (like A/C) of a modern home. They source bamboo for their projects from the mountains and river valleys in Java and Bali. Because bamboo is a fast-growing, renewal material the stalks they harvest are replaced and ready to harvest again in only 3 years. Compare that to hardwoods like oak and bamboo wins as the most sustainable and environment-friendly option every time.
Zome at Home
Giant Grass developed a way to build your own bamboo structure in just a few hours. Whether you want a place to sit and admire the gardens, a greenhouse, a festival booth, or even a glamping tent the Zome kit provides a way to do it with bamboo. This DIY kit to build a bamboo structure can be erected by 2 to 4 people in just a couple of hours. According to Giant Grass, if you can build with Legos or other building blocks, you can build your own Zome.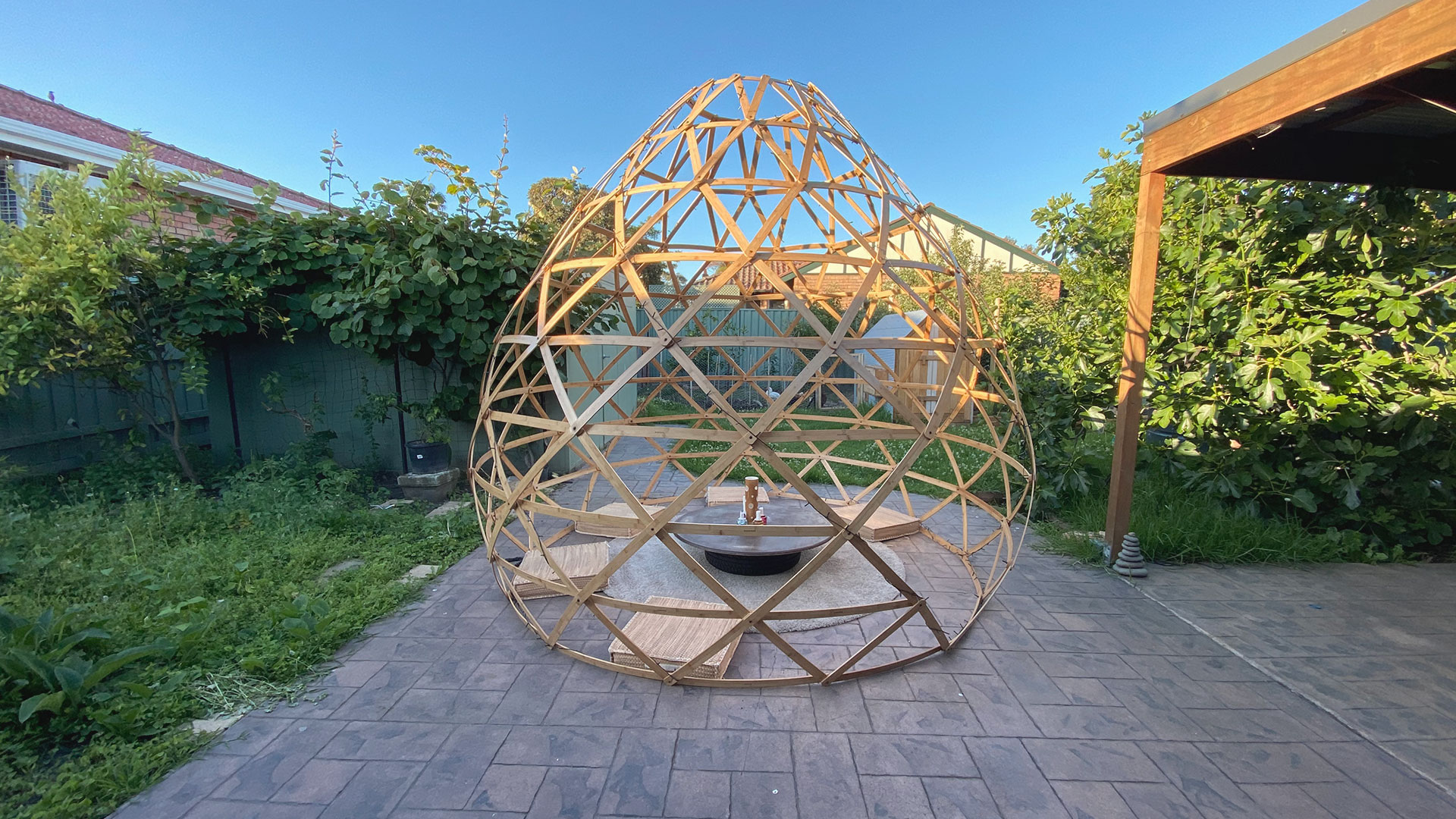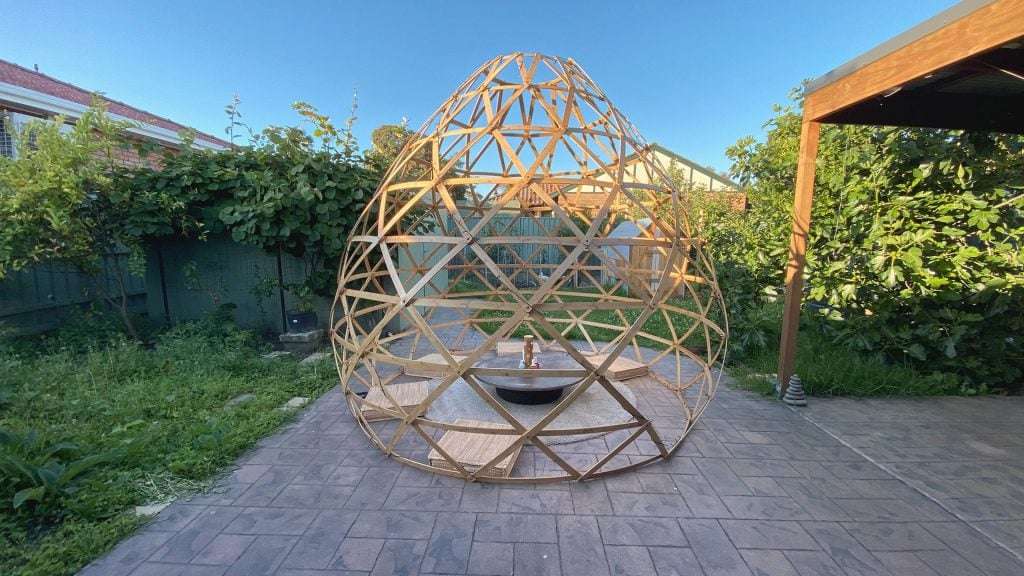 In addition to offering DIY bamboo dome kits, the company also conducts workshops and seminars to teach and encourage others to explore the world of building with bamboo.
Uses of Bamboo Inside the Home
Chevron Flooring
In last Summer's post on hardwood flooring patterns, we discussed the very popular chevron wood floor plank pattern. To make this pattern, you'd traditionally have to cut flooring with heavy-duty tools and install the planks diagonally to create this trendy V-shaped look that adds visual interest to the room.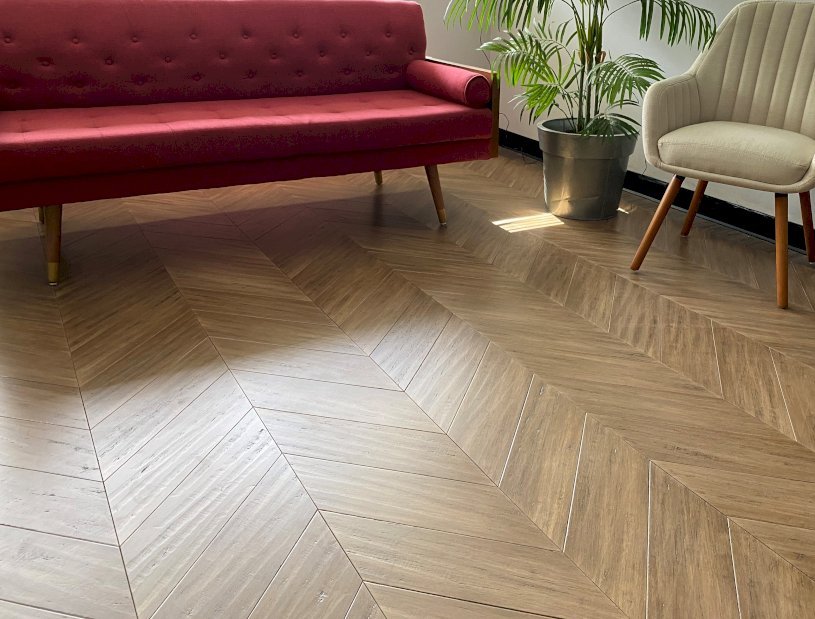 One company has made it not just easier to install flooring in this popular pattern, but made it possible to have chevron flooring that is made from eco-friendly, sustainable bamboo. Ambient™ is one of the first to offer strand woven bamboo flooring in specially-designed chevron style planks. The engineered bamboo planks can be floated, nailed, or glued down, and their chevron design offers a welcome contrast to the standard pattern in which flooring is traditionally installed.
Beverages & Spirits
You've probably eaten bamboo in the form of baby bamboo – bamboo shoots. But when is the last time you had a bamboo shooter? Not a shot in a bamboo vessel, but an actual shot made from bamboo! Bamboo is used to produce several alcoholic beverages.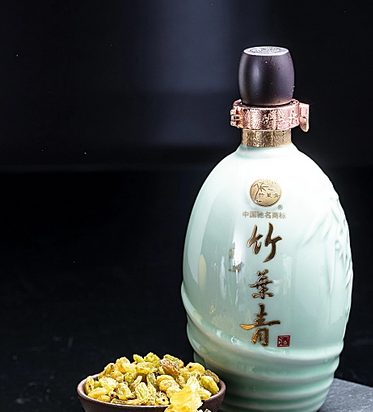 Bamboo Baiju: Take grain, create a mash, ferment, and distill. The result is baiju, the world's most consumed liquor that you've probably never even heard about. Now take baiju and add bamboo leaves and other botanicals and steep for another 21 days.
Now you have bamboo baiju.
The bamboo leaves give the liquor a light yellow-green color. Like Korean soju, the alcohol content varies from 35% to 60%. The Fenjiu Distillery in China covers 18 square kilometers (that's 11 square miles to us) and cranks out so much of this stuff, surely it will be in your neighborhood soon if it isn't already there. Like most artisanal liquor, sip it neat.
Bamboo Beer: Move over Modelo, bamboo is moving into the Mexican beer market.
Bambusa bamboo beer began when a young multimedia techie attended the World Bamboo Congress. Mauricio Mora Tello immediately saw the potential of bamboo as a renewable resource. So, he bought a bamboo plantation, learned to brew beer, and the rest is history.
His artisanal beer is available in Quinta Roo, Puebla, and even online. If you're headed to a Mexican beach, be sure to grab a bottle of Bambusa cerveza and sit under the palapa (which was probably built with bamboo).
Fashionable & Crafty Uses of Bamboo
Get up in the morning after sleeping on your bamboo sheets and brush your teeth with your bamboo toothbrush. Ho-hum. Bamboo in the bedroom or bathroom isn't unusual. But what about in the closet?
You aren't dressed for the day until you've completed your look with these bamboo accessories.
Sunglasses & Eyewear
Bamboo is a great material for sunglasses. With the right construction and design,  these sunglasses can be both lightweight and durable – not to mention fashionable!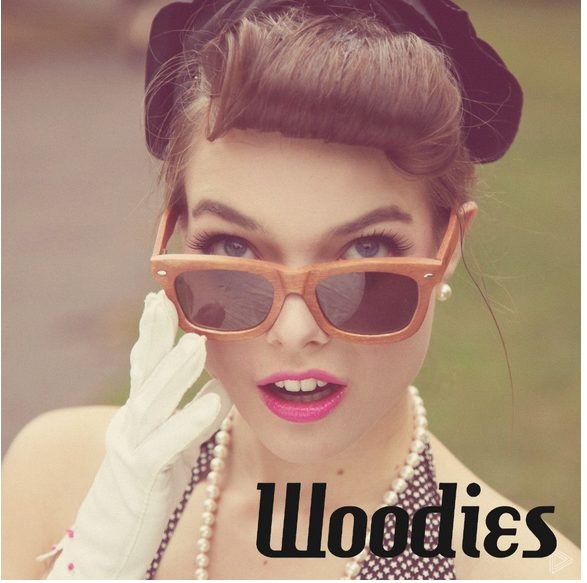 Woodies converts bamboo into stylish sunglasses. Polarized lenses block glare and protect from harmful UVA and UVB rays. These trendsetting bamboo sunglass frames add a dash of panache to your signature style.
And they are perfect for the pool because bamboo sunglasses float! So why don't other companies make sunglasses from bamboo? They do!
Cloudfield manufacturers bamboo sunglasses with a variety of lens options. All are polarized and protect from UVA and UVB sunlight. Like the Woodies, they float because, well, bamboo floats. Cloudfield includes a bamboo carrying/storage case when you purchase your sunglasses on Amazon – so you can store your bamboo in bamboo. So eco-friendly!
Clutches & Purses
Nothing says Summer like a straw purse. But step up your sustainable accessory game and replace your straw bag with a bamboo purse. The half-moon is a popular design for bamboo and rattan purses. Speaking of rattan, here's a random fun fact: Rattan is not bamboo, but refers to any one of about 600 species of climbing palms. Both palms and bamboo are closer to grasses than trees, but they are still not related to each other!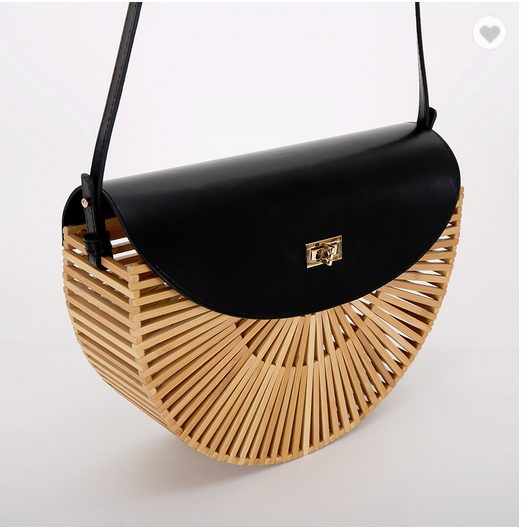 But what do you put in your bamboo purse? Other bamboo accessory items of course!
Phone Cases
Because bamboo is lightweight but extremely durable it provides the perfect material for those items we use every day and all day long. Like this smartphone case! The same properties that make bamboo perfect for buildings and sunglasses make bamboo the perfect material for a smartphone case.  Most of these cases are made using eco-friendly bamboo plywood.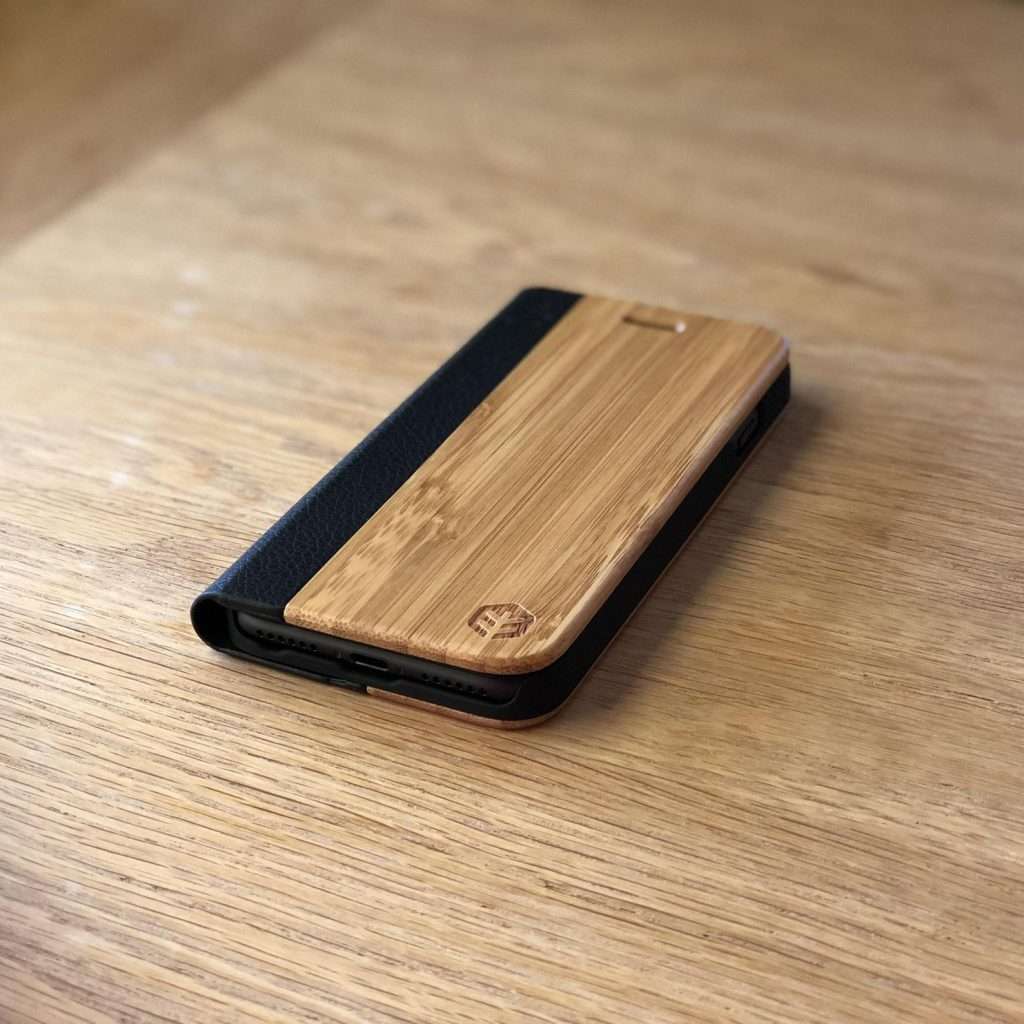 Bamboo is incredibly strong. You'll appreciate that strength every time you drop your phone (and who doesn't drop their phone).
And bamboo isn't heavy. Since smartphones are evolving backward (becoming larger) having a lightweight case is important. And of course, it matches your bamboo purse.
RFID Wallets
Armour  Supply company made their name creating wallets built to last – wallets that come with a lifetime warranty. So, it just makes sense they would turn to bamboo for one of their most popular wallets.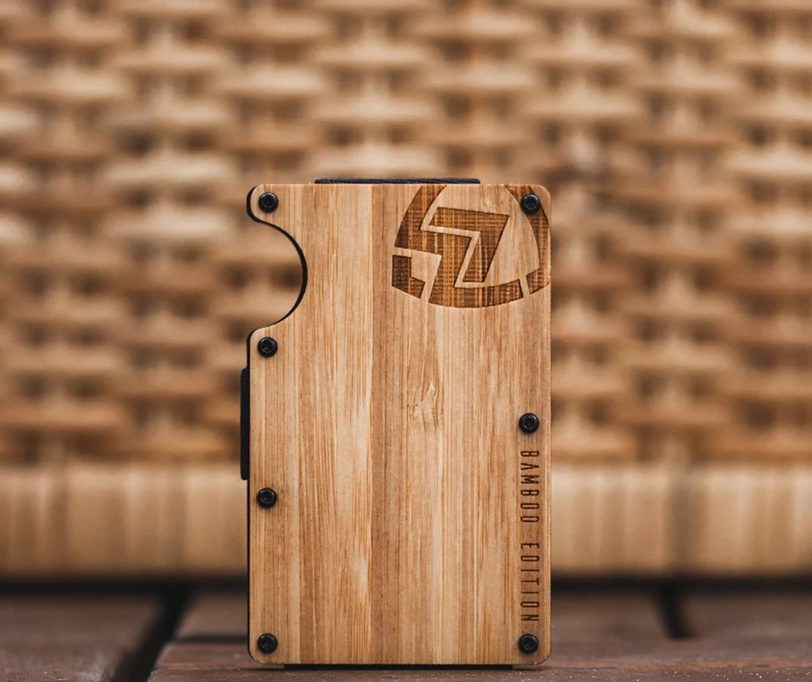 The lightweight wallet (it only weighs 2 ounces!) fits in the front pocket to deter thieves and incorporates RFID protection to stop those more sophisticated pickpockets. And it expands to carry up to 12 cards as well as your cash.
Business Card Holders
Professionals make a statement with their business cards. Now, they make a statement with their business cardholder.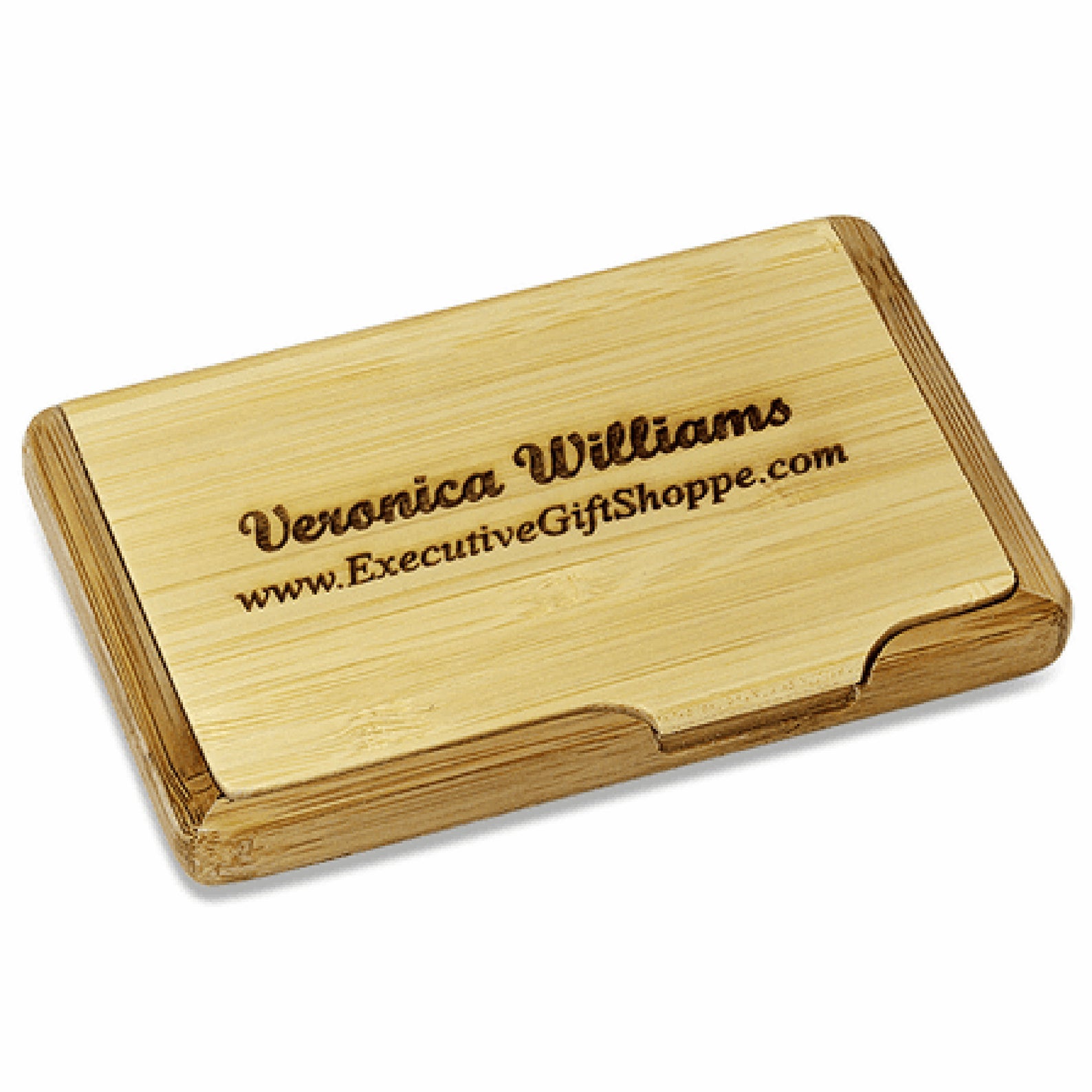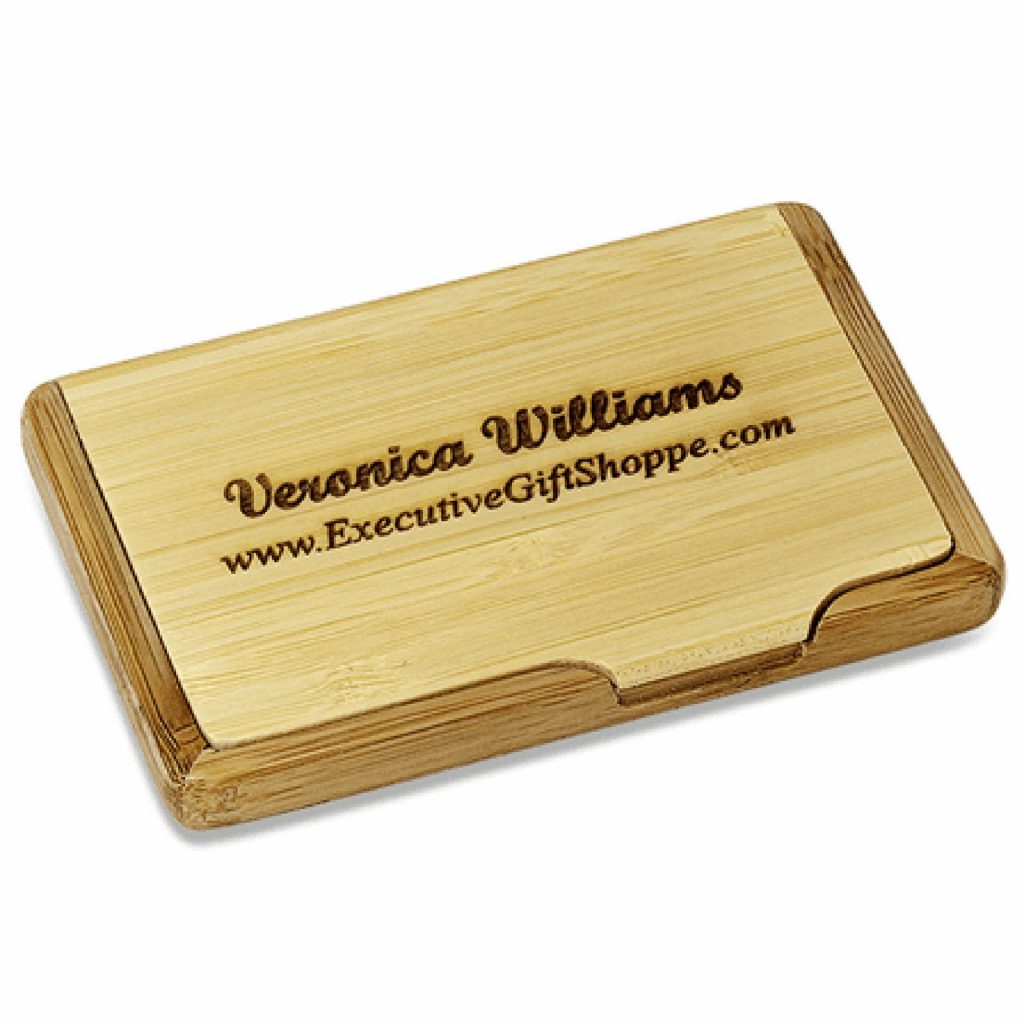 Promotional products companies produce customized desktop business card holders from bamboo and small, craft manufacturers create individual, personalized pocket business card holders from bamboo too. Bamboo is popular because is it eco-friendly and stylish. When you take your card out of a bamboo case, you show to are the type of professional that pays attention to every last detail.  And you've got to admit, it's a pretty unique item – enough to keep a conversation going and keep that business relationship developing.
Wedding Books
Bamboo plywood is often used in building and construction, but there are plenty of unique and exciting uses manufacturers have seen as well. One brilliant creator in Florida takes bamboo plywood and makes unique, gorgeous, customized keepsake books.  Whether you are saving your anniversary photos, wedding vows, or guest signatures and messages, you'll preserve your most precious memories beautifully with this exquisite album.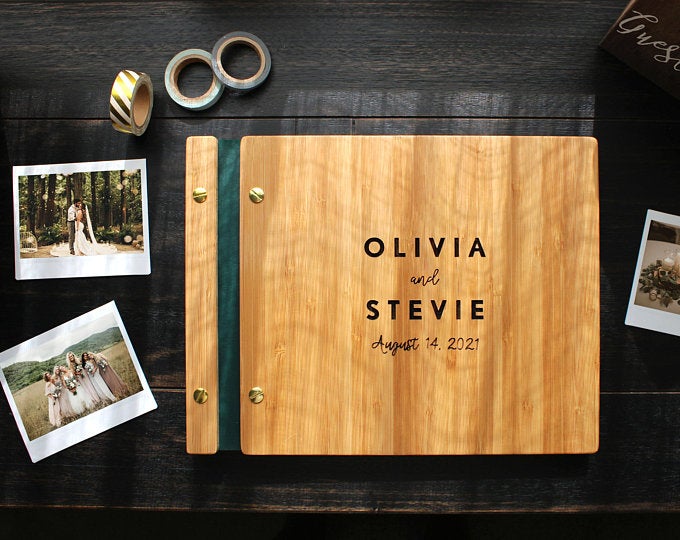 The bamboo plywood provides the perfect canvas for Katrina to bring her art to life. If you are into wood crafting, consider bamboo! You can find bamboo plywood in a variety of options, from 1/4″ strand woven natural bamboo, to 1/2″ carbonized horizontal bamboo, to even darker shades like 3/4″ Java vertical bamboo.
Outdoor & Backyard Uses of Bamboo
Grill-Side
Check out what Michael from PA recently created using the Ambient® brand bamboo plywood. He calls it the Dad Patrol Cook Box and he built it specifically for use with his BSA Troop. This awesome bamboo grill caddy is designed to hold tools, ingredients,  and even a roll of paper towels. When Michael finishes grilling,  his caddy closes up nice and tight. What a functional, efficient, and eco-friendly product!

Why shouldn't you have the same accessories and conveniences within arm's reach when you're grilling on the patio as you do when cooking in the kitchen?! We really love this unique and inventive idea.
Pool-Side
People have been using bamboo for mats around the pool for years. There's nothing new or modern there. But how about bamboo for a quick shower before and after your dip? Now that's a modern use for bamboo.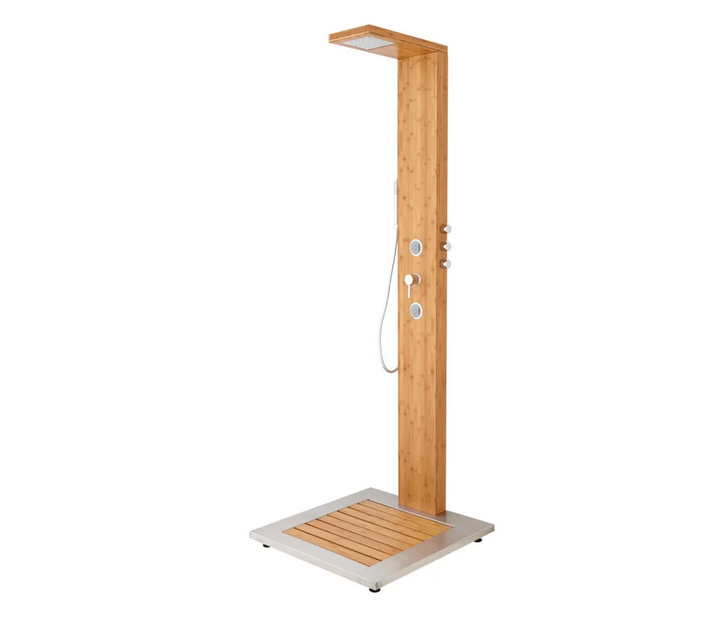 This poolside shower by Signature Hardware incorporates adds a spa-type vibe to your pool area. Multiple showerheads let you pick from a body spray, a handheld spray, or even a gentle rainfall shower. You'll wish this shower was installed in your bathroom – not by your pool. Its ultra-modern, sleek design enhances the minimalist look you can easily achieve using bamboo.
But what about if you want your pool to resemble a Tahitian getaway? Bamboo is a fitting and natural choice.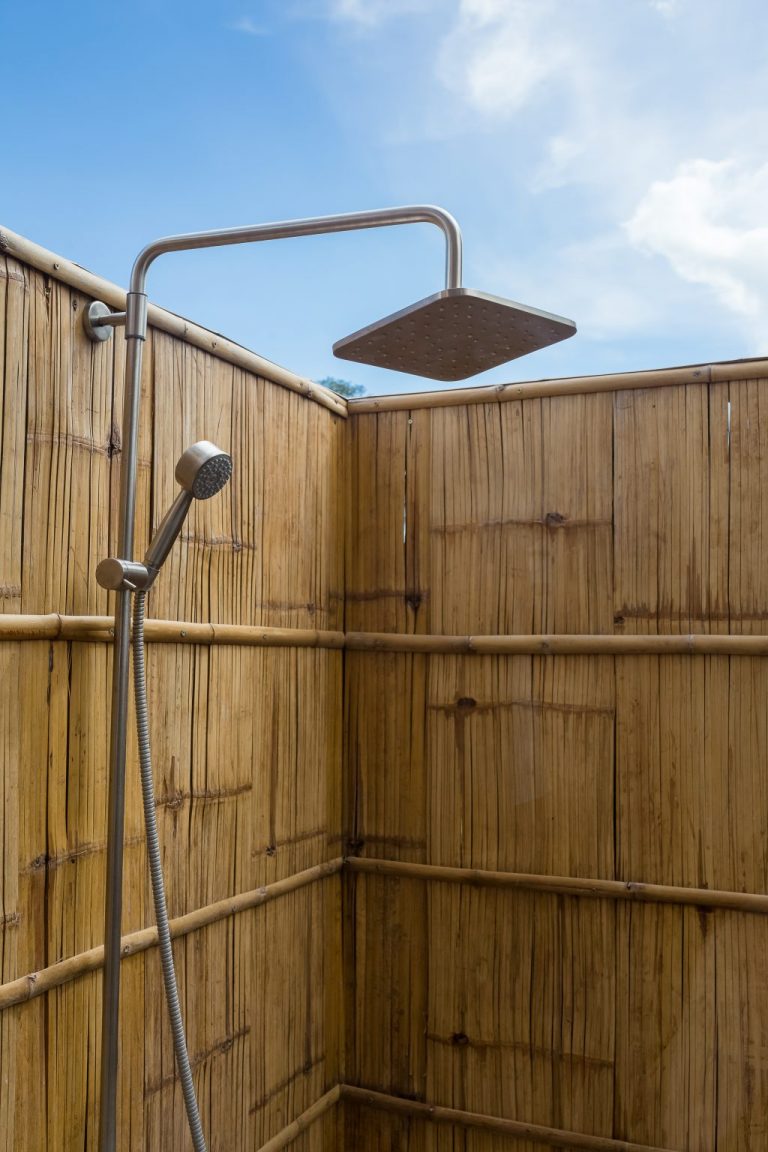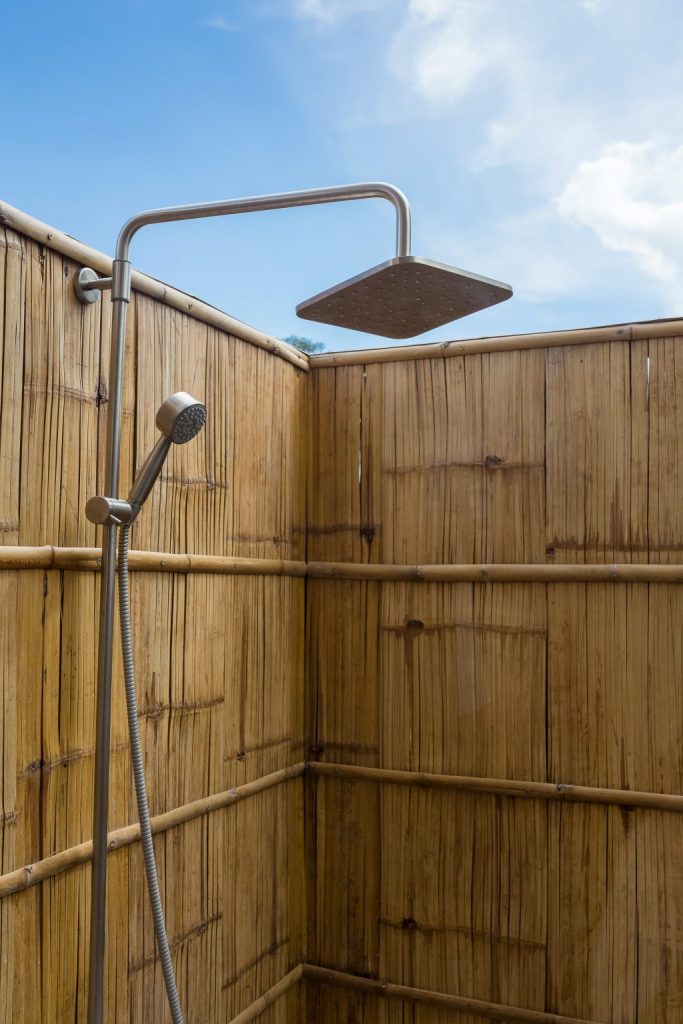 With this poolside shower, it's the enclosure that's bamboo. This design comes together with bamboo fencing, but it would be just as easy to replicate it with a wood frame and full-length bamboo shades. Like the other poolside shower, this design incorporates both hand-held showerheads and a rainshower shower head. A quick shower before a swim keeps suntan lotion and body oils out of the pool, prolonging the life of pool equipment and pool chemicals. A rinse after your swim removes any chlorine residue and protects skin and hair. Either time, bamboo provides the perfect material for a poolside shower.
Road-Side
Want to take your bamboo for a ride? Why not ride your bamboo? Bambikes makes it possible. This Manila-based company uses fair-trade labor and renewable, sustainable, and eco-friendly bamboo to manufacture bicycles.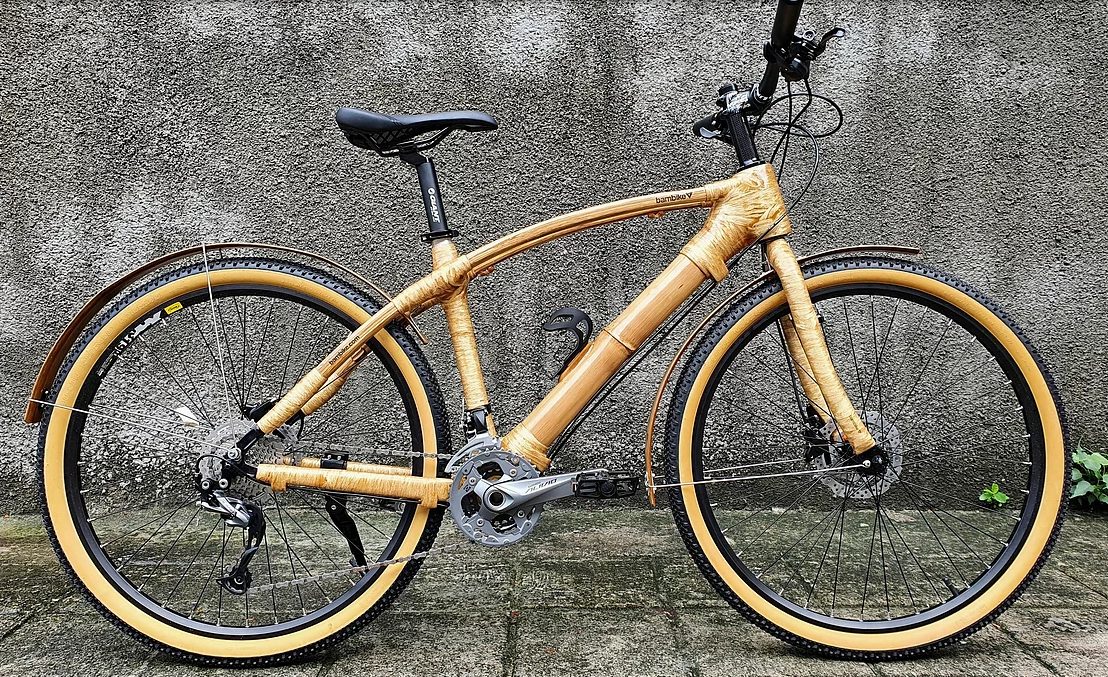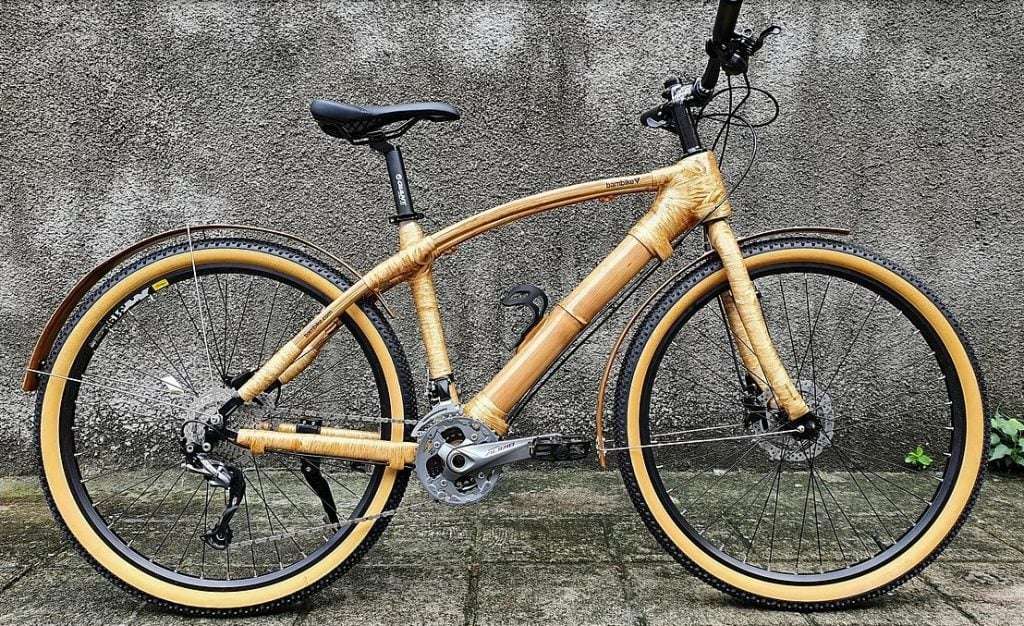 In addition to shipping bikes worldwide, the company offers visitors to the Philippines bike tours and bike rentals. All with Bambikes of course. They additionally offer a Bolt option, for those that want to build their own bamboo bicycles.
As this video shows, one person with a vision and a little bamboo can make a change in the lives of many.
That's the power of bamboo in the modern world.
An ancient building material, still perfectly at home in the world today.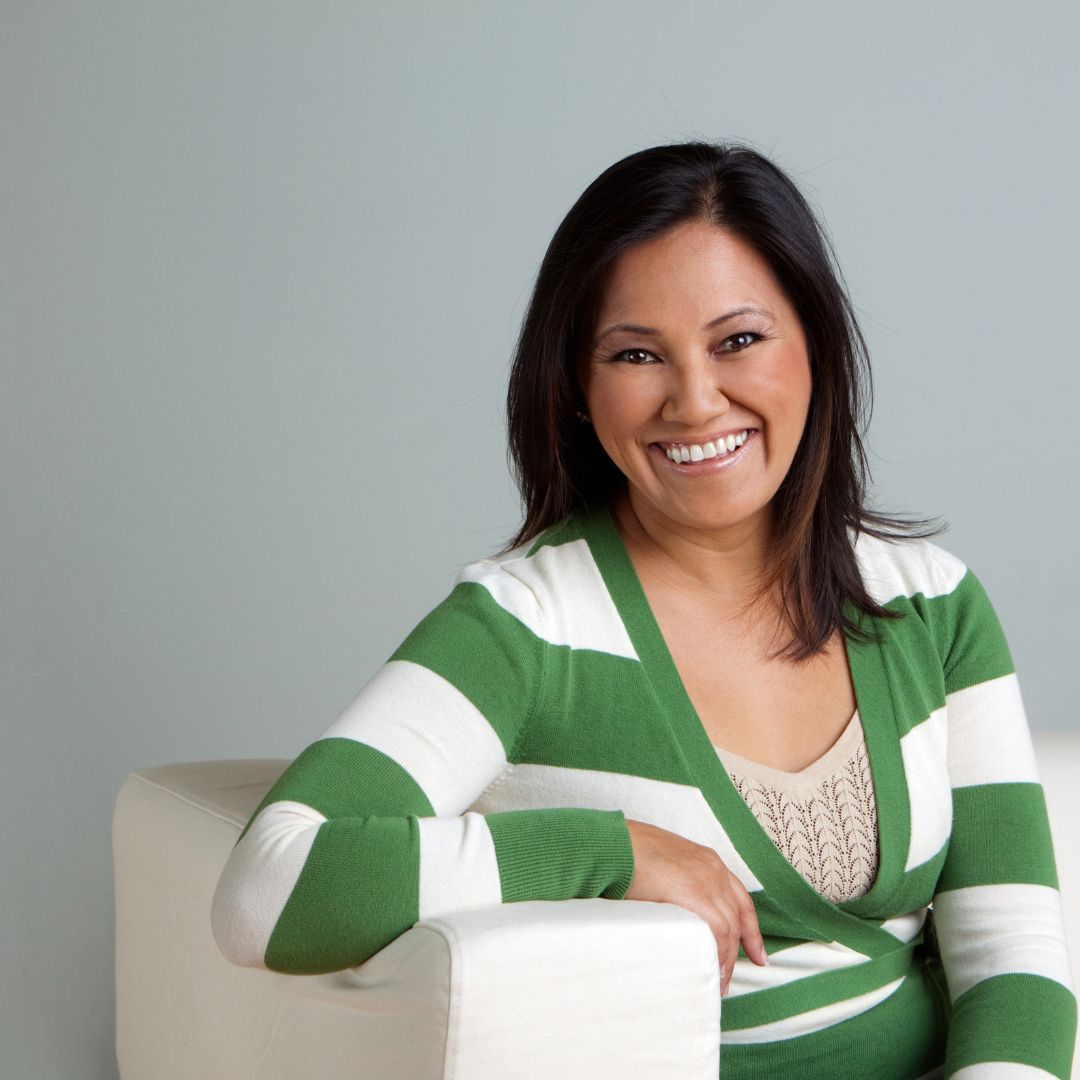 About the Author
Cheryl is our go-to guru for all things sustainable living. She's on a mission to make your family and our planet thrive! With a heart as big as her passion for sustainability, Cheryl brings you the freshest insights on eco-friendly building products and energy efficiency. 🌱💡
And hey, did you hear about the eco-friendly lightbulb that went to therapy? It finally found its inner "enlightenment"! 😄 Join Cheryl on this green journey, where she'll tackle your concerns with a smile and a sprinkle of eco-humor!