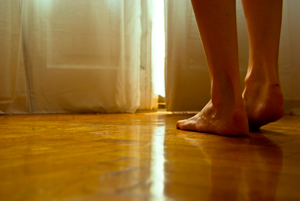 Squeaky floors. Not everyone likes them, and they make it tremendously difficult to sneak into the kitchen late at night and finish off that plate of chocolate chip cookies. While bamboo is not technically a hardwood and has many advantages, it still experiences some of the same problems as a hardwood floor.   The major factor that usually causes squeaking in flooring is the sub-floor, regardless of what wood or material lies on top of it.  These squeaks become annoying and seem impossible to fix. It's a bit of a detective game to determine where exactly the squeak is coming from and what is causing it, which is why so many people give up and decide to live with the squeaks.
Causes of a squeaky Bamboo Floor
There are several different causes of a squeaky bamboo floor, and it's really a matter of locating the problem by trial and error.
The first type of squeak occurs when the flooring beneath your bamboo floor moves up and down. When you walk across your floor, your weight actually pushes the subfloors up and down. This up and down causes the subfloor to rub against a nail and produce a squeak constantly.
Squeaks can also develop if your floorboards were not properly nailed, and as a result, they rub against each other. Also, improper installation of the cross-bracing (these are the one-by-three boards positioned beneath your subfloor that form an X pattern between joists to keep them from twisting) may cause squeaks. When not installed correctly, these braces can rub against each other.
Seasonal moisture fluctuations can also wreak havoc and cause squeaks. When the moisture inside your home is allowed to fluctuate greatly, this can cause your bamboo planks to expand and contract over time. This causes gaps to develop in your floors, and where these gaps are, nails tend to come loose, allowing planks to move around, resulting in an irritating squeak.
To avoid this, it's always a good idea to use a humidifier in the winter and a dehumidifier in the summer to keep the moisture levels in your home consistent. Generally speaking, this range would be between 40% and 60% humidity, depending on what region of the country you live in. This will not only help to avoid squeaks but also slow the aging process of your floors.
How to Fix a Squeak
Before calling in professionals to completely take up your new bamboo floors and fix the squeak, there are some steps you can take to alleviate the problem yourself.
Head down to your basement or slide into the crawl space beneath your floor. Take a flashlight, hammer, shims, and carpenter's glue with you.
Please have a friend or family member walk around on the floor while you are below it and listen carefully for any squeaks or movement. When you hear one, knock from below so you can alert your helper to a squeak. This will let them know to slowly walk back and forth in that area so you can pinpoint the exact location of the squeak. What you will most likely find is a gap between the joist and the subfloor.
Take one of the wood shims and cover it with carpenter's glue, then place it in the gap you discovered and tap it in place softly with the hammer. You want to tap it in just enough, so it fills the gap.

If you find that the space between the joist and subfloor is actually too small for a shim, then run a bead of construction adhesive in the gap instead. As the glue dries, it will fill in that space and eventually harden.

If you did not see a gap from underneath the floor joists, then chances are your squeak is happening due to some planks rubbing against each other. A simple fix for this is to sprinkle baby powder on the floor in the squeak area. This will help stop the rubbing. Clean excess powder off the floor when done.
Things You Will Need
Carpenter's glue
Wood shims
Hammer
Flashlight
Construction adhesive
Baby powder
Tips
Make sure you allow your bamboo floors to acclimate for three days in your home before installation. This will prevent some of the contracting and expanding that may cause the floor to squeak.
If the baby powder trick doesn't work, you may find that adding a floor rug or two will significantly lessen the squeaks.
If you have to go below your subfloor, know ahead of time you're going to run into a lot of spider webs and old cobwebs; it's just the nature of the beast. So best to wear old clothing and a mask and hat.
If you find that you have to use the glue to fill the gaps, make sure to stay off your floor until the glue is allowed to dry completely.
While some people have said that squeaks add character to a home, you'll want to follow the steps above if it bothers you.
The above steps should help you locate the culprit and fix it relatively simply. And, if you're getting ready to install something new in your home, make sure to take all of the necessary steps to do a proper installation. This will ensure you never have to deal with squeaks in the first place.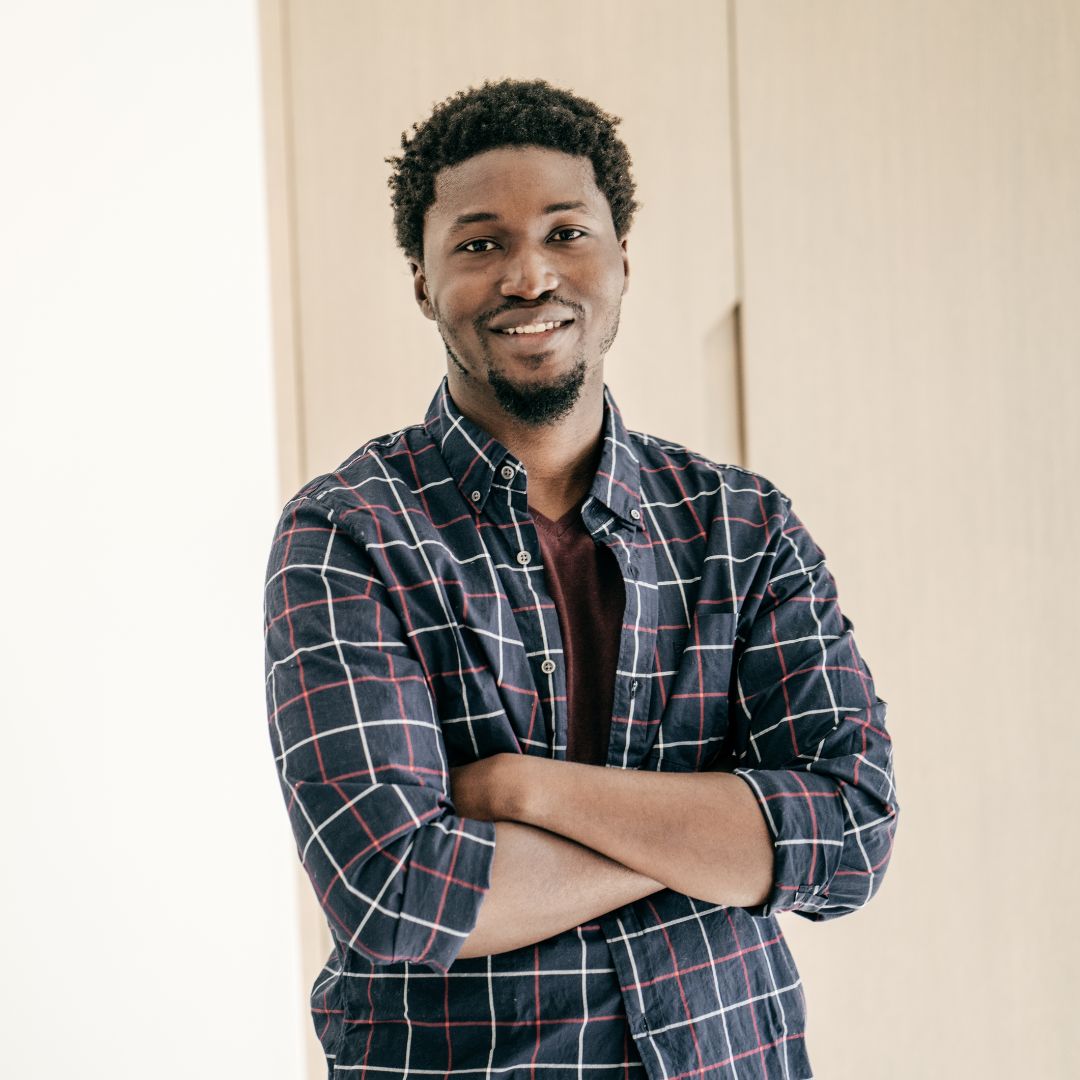 About the Author
James is your friendly neighborhood content writer here at the Green Living Blog. With a passion for all things sustainable, he's your go-to guru for everything eco-friendly. Armed with a treasure trove of wisdom about sustainable living, recycling, and environmentally conscious practices, James is on a mission. He's here to make sure you not only protect your family but also keep Mother Earth smiling. 😊🌎 When he's not busy sharing eco-friendly insights, James can often be found teaching his cat that compost bins make the purr-fect hideaway. 🐱♻️ Join James on his quest to uncover the secrets of defeating wasteful habits while leaving the lightest footprint on our precious planet's ecosystem.