As the leaves change color and fall from the trees, it's time to start thinking about autumn decorations. Make autumn decorations with green materials and reduce your environmental impact while celebrating the season. Sustainable materials replenish at the same rate or faster than they are consumed, and include renewable resources, recycled materials, and naturally abundant materials.
Use leaves and sticks year-round for natural decor. Bring in seasonal items like corn stalks, wheat, and pumpkins to add a festive touch. Check out these ways to make autumn decorations with green materials and celebrate the season as well as your ingenuity in decorating naturally.
Make Natural Wreaths
Autumn wreaths add a touch of seasonal cheer to your home. Wreaths can be made from various materials, but are typically made from natural materials such as grapevines, leaves, branches, and berries. If you're feeling extra creative,  add a few acorns or pinecones. Use yellow, orange, and red dried leaves for cheer. Be sure to vary the colors, sizes, and textures of the materials to create an eye-catching design for your unique interior decor.
Other Natural Ideas for Autumn Decorations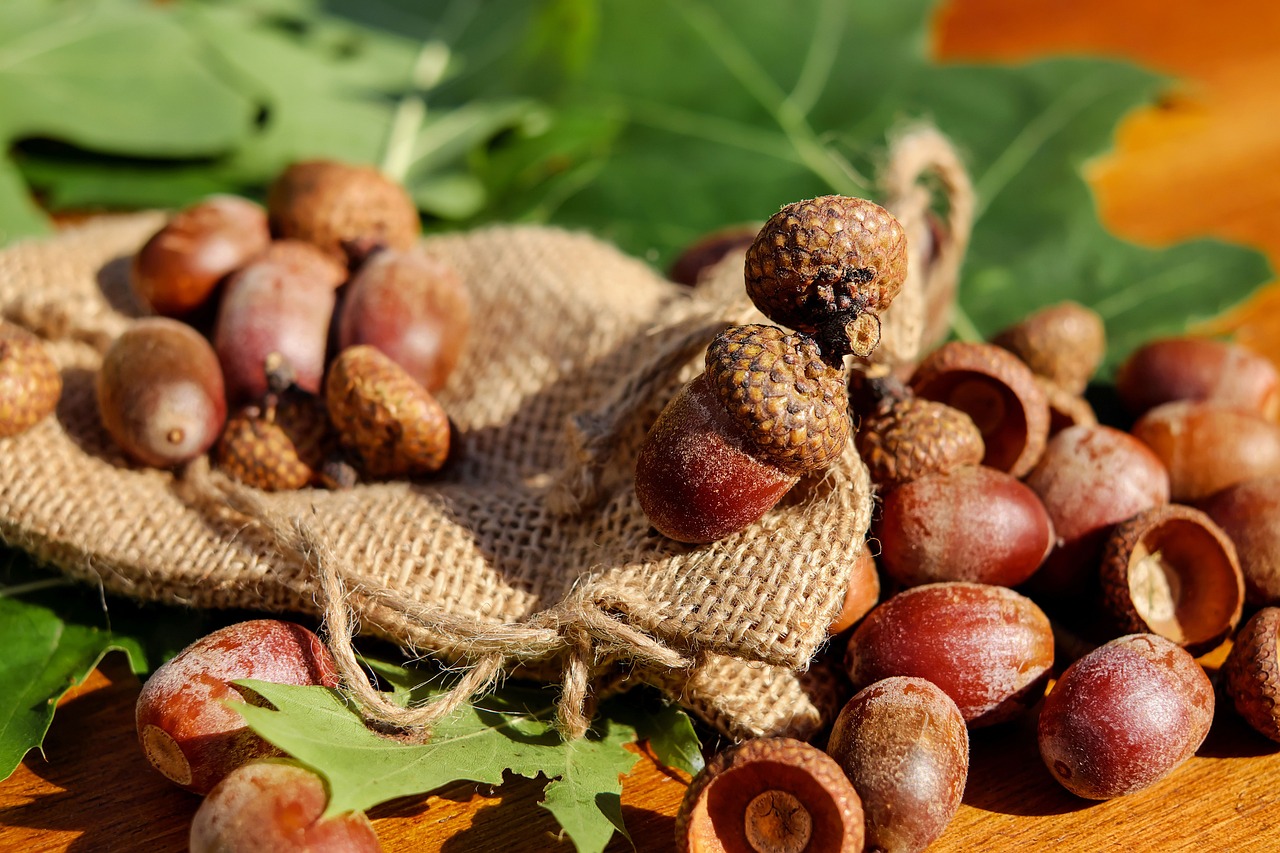 Don't stop with a wreath on the front door. Incorporate green materials for autumn decorations throughout the house.
Arrange pinecones in bowls or baskets around the house or make charming place cards for your next dinner party.
Create an attractive table runner for the dining room table with fallen leaves. Use leaves to create a stencil for seasonal patterns.
String acorns together and create funky garlands or glued them onto picture frames or candle holders.
Combine these items with other materials like berries or twigs to create a warm, inviting space that naturally celebrates the season.
Buy Second-Hand Items
Reusing second-hand items for autumn decorations saves money and reduces waste. With a bit of creativity, you can transform old things into stylish fall decor. Repaint an old frame and display a Fall-themed print or family photo. Cover an old lampshade with burlap or scrap autumn-colored fabric for a seasonal update. Shopping second-hand allows you to find unique pieces that add character to your home while reducing waste.
Repurpose What You Have
Decorating for autumn doesn't require a trip to the store. Look around the house with an eye for items to repurpose for seasonal decorations. Use these ideas for inspiration.
Upcycle a Mason jar into a cute container for pumpkin spice candles.
Transform an old vase into a spooky Halloween decoration with just a few coats of black paint.
Stitch together autumn-colored scraps of fabric into a table runner or placemats.
Just look around your house and see what you can reuse to create beautiful fall decorations.
Use Compostable Decor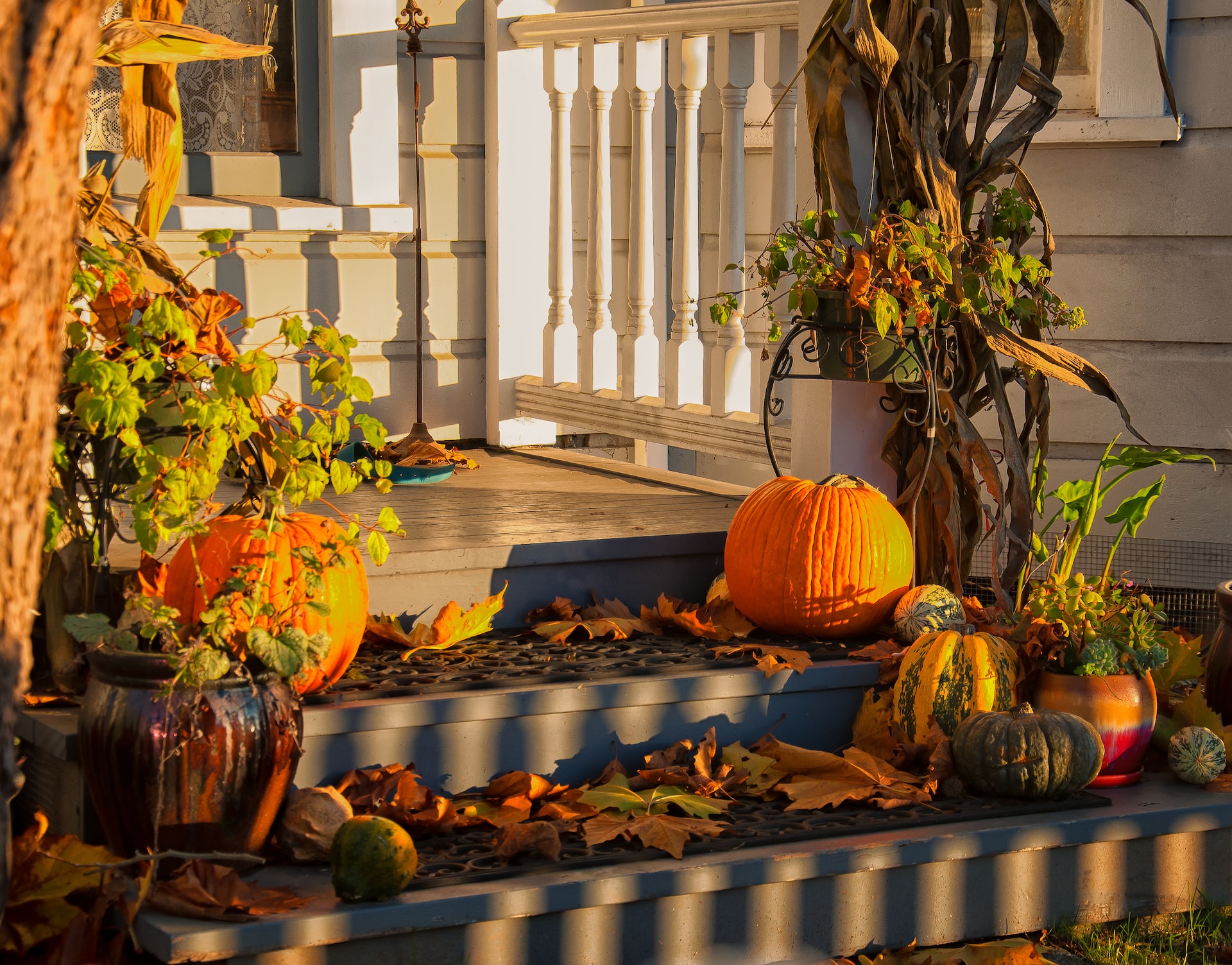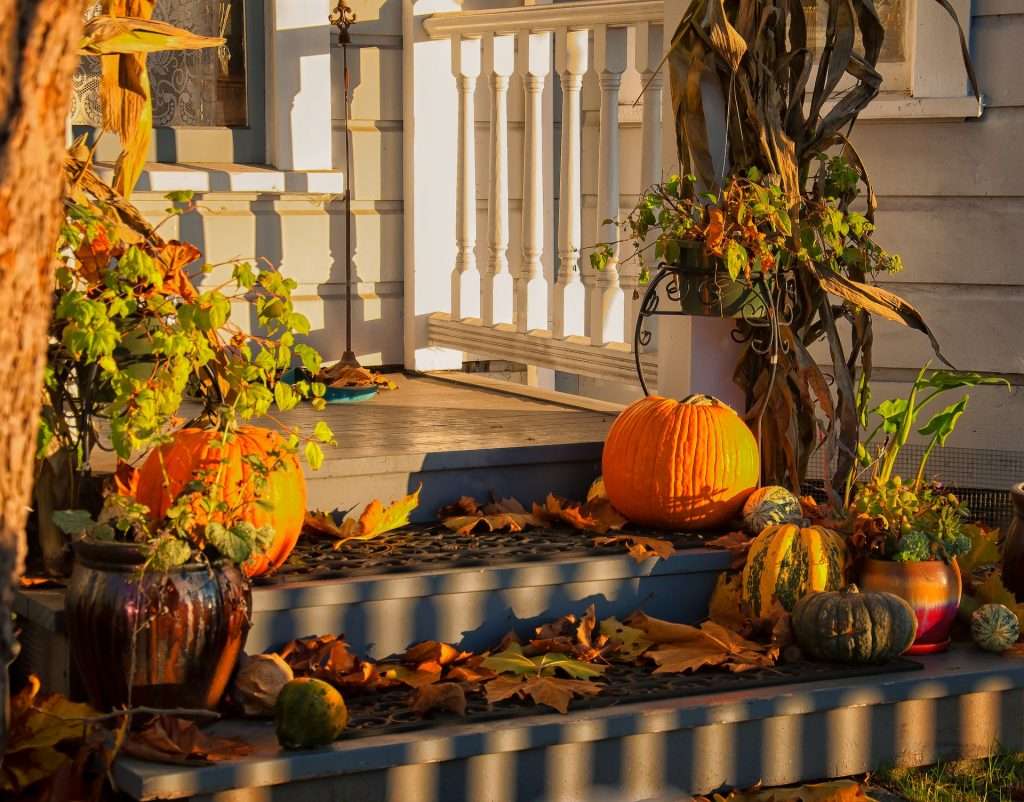 When you opt for compostable materials, you return your autumn decorations to the Earth. That's the penultimate in autumn decorations with green materials.
Leaves, pumpkins, gourds, and cornstalks make excellent choices for compostable decor. Simply collect these items from your yard or local park, and then use them to create Fall displays for tables and doors. You'll enjoy the natural beauty of the season, and reduce your environmental impact. When Winter comes, toss the decorations into your compost pile and start fresh next year!
Quality Over Quantity
If you're not a DIY person but still want to reduce the environmental impact of your decorations, focus on quality over quantity. Instead of buying a bunch of cheap single-use decorations, invest in a few high-quality pieces for use year after year. For example, buy a beautiful wool throw blanket for use every Fall and Winter, or invest in sturdy mugs that you'll use year after year. Not only will you save money in the long run, but you'll also reduce your environmental impact.
Make Your Home Cozy—And Keep it Green!
This autumn, make a sustainable statement and opt for materials that can be reused or recycled in your decor. Make autumn decorations with green materials like leaves, pumpkins, and gourds, and add a pop of seasonal color without plastic. With a little creativity, you can enjoy all the beauty of autumn without harming the environment. So, get creative and have fun sustainably decorating your home this Fall!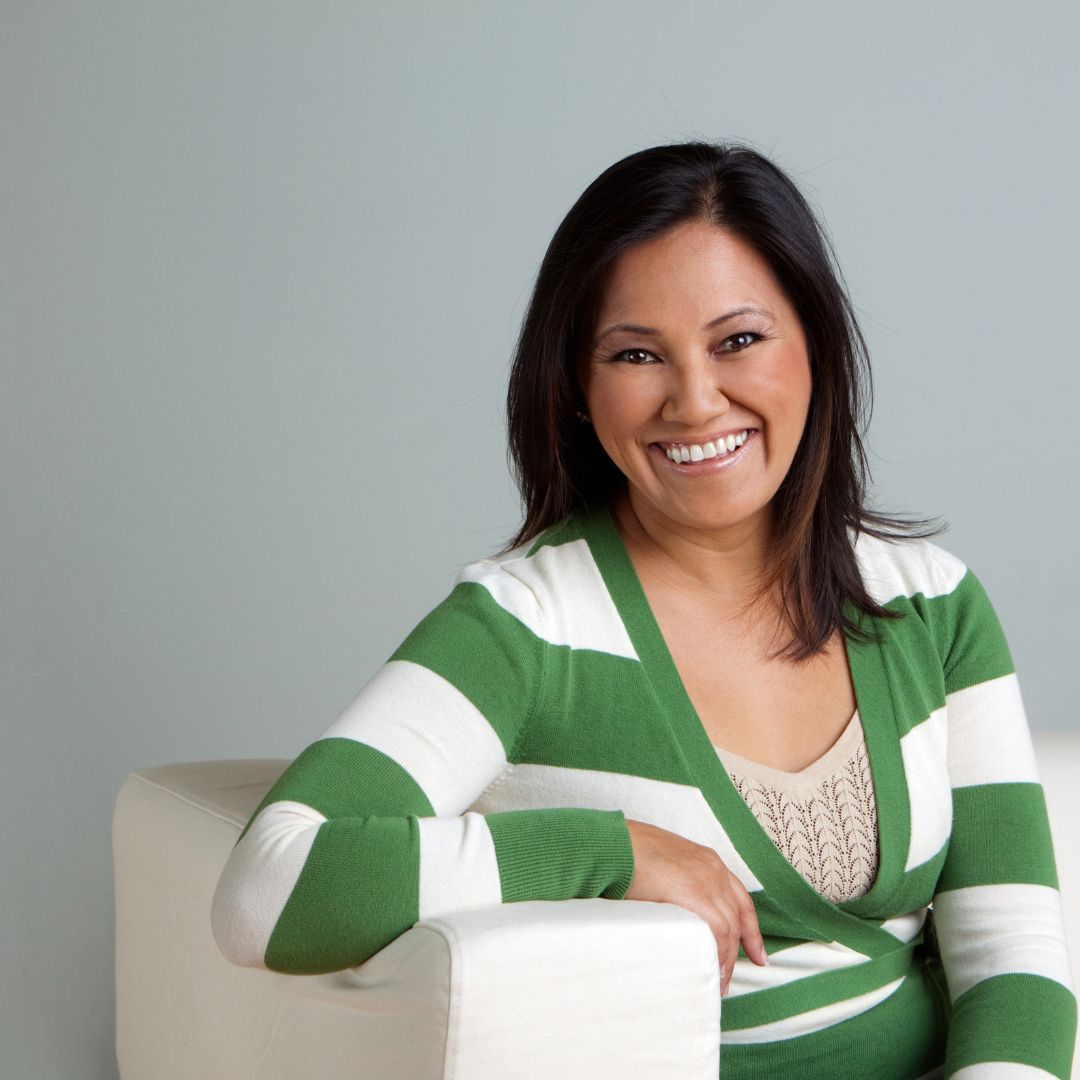 About the Author
Cheryl is our go-to guru for all things sustainable living. She's on a mission to make your family and our planet thrive! With a heart as big as her passion for sustainability, Cheryl brings you the freshest insights on eco-friendly building products and energy efficiency. 🌱💡
And hey, did you hear about the eco-friendly lightbulb that went to therapy? It finally found its inner "enlightenment"! 😄 Join Cheryl on this green journey, where she'll tackle your concerns with a smile and a sprinkle of eco-humor!