For the 2022 holiday season, going green doesn't refer to that nasty Grinch, it means shopping green. Most all consumers seek added value from ecologically-friendly products, but this is especially true for Gen Z.
Savvy shoppers don't fall for green-washing and dedicated environmentalists do a quick eye-roll when brands advertise their "eco-friendly" line of burgers, shoes, or slippers.
Thankfully, more and more brands have a genuine commitment to combating climate change and that makes shopping green easier.
It's encouraging to see large corporations seriously commit to climate change. By championing environmental responsibility, these brands further the discourse around climate change and help shoppers reduce waste.

Shopping Green for a Healthier Body, Soul, and Planet
Gifting sustainable and eco-conscious products helps the Earth — and it's great for physical and mental health too.
Green products improve health by reducing exposure to harsh chemicals used in manufacturing. The fragrances and other ingredients found in personal care items, processed food items, and even household goods are bad for the indoor environment, bad for health, and bad for the planet. Taking an eco-conscious approach to your gift-giving reduces your carbon footprint and shows friends and family you care for them on many levels.
Because many people in developing nations find it difficult to go green, buying gifts from brands that support initiatives like One Tree Planted reduces pollution and supports a greener, healthier world.
Simply buying from brands that reduce waste improves your mental health and reduces stress. That's something every shopper needs a little bit of this holiday season. Professor Angie Hart and her co-researchers at the University of Brighton, find that activism promotes "strong and positive identities," that provide "direction in life and indicates that we matter in the world."
Talking about real shopping therapy!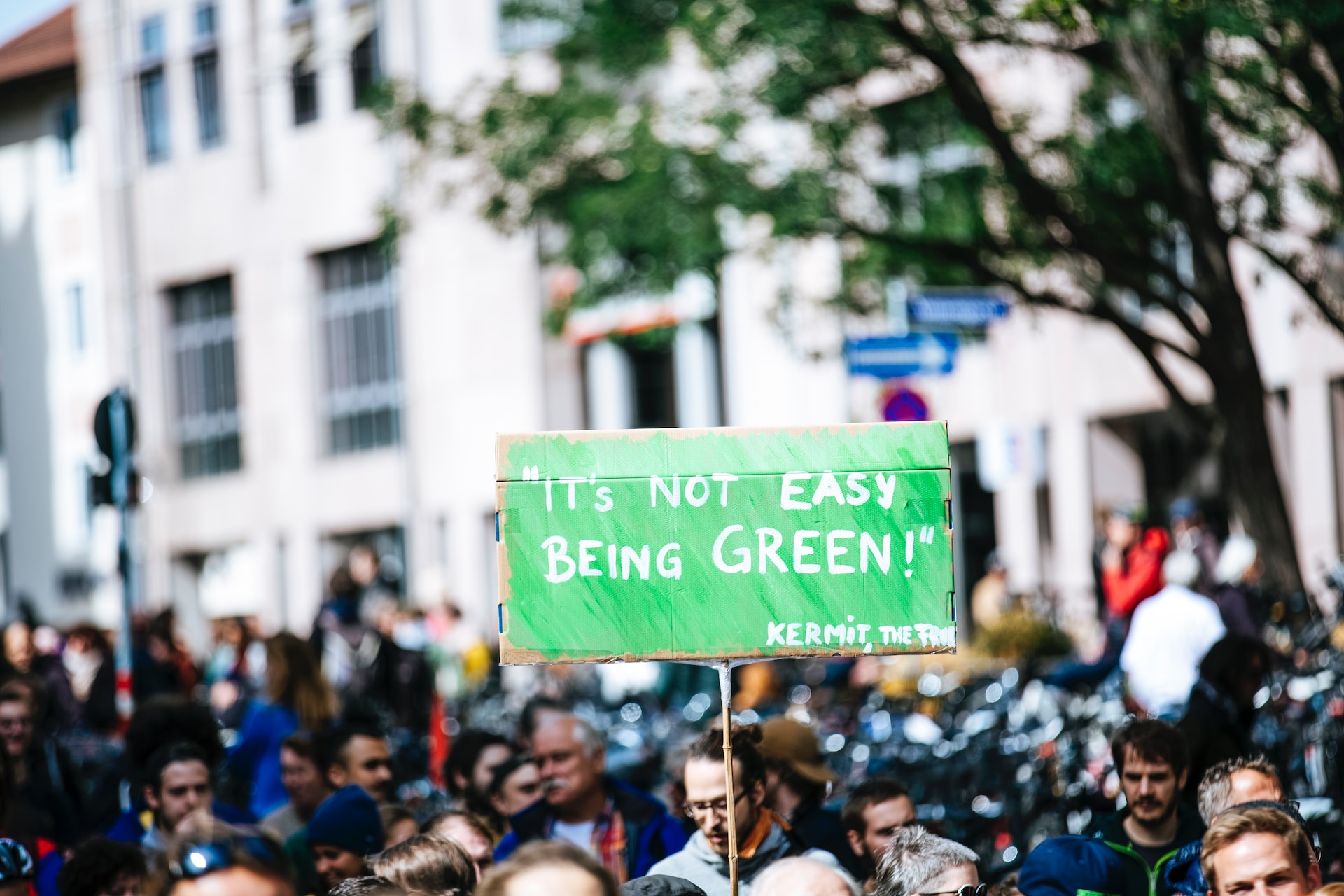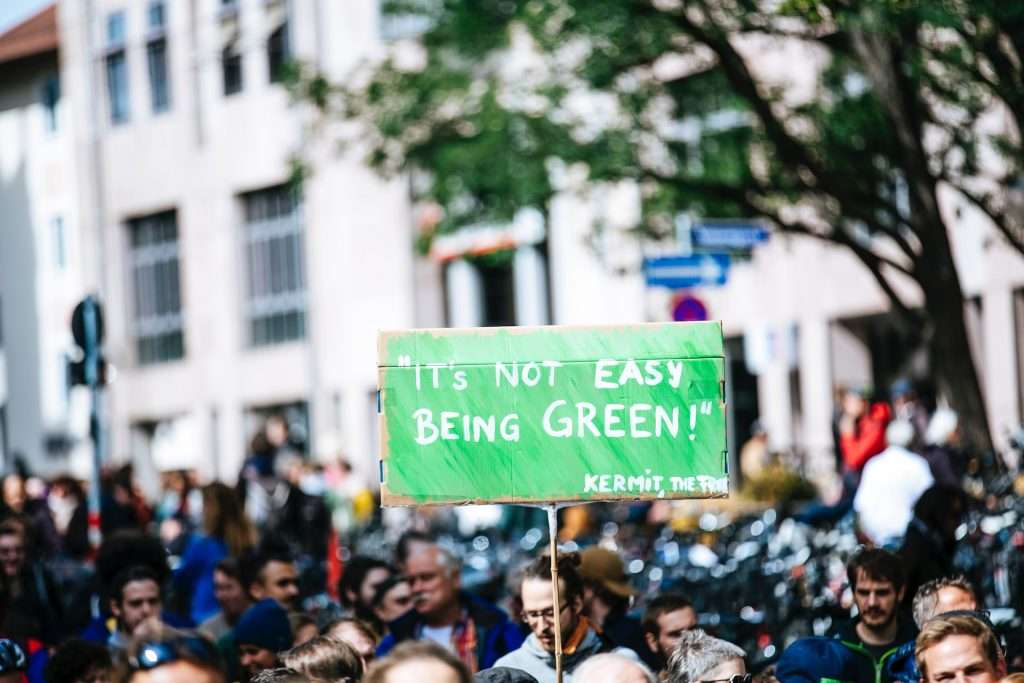 Making an Impact with Your Shopping Decisions
Businesses taking the lead on waste reduction help everyone live more sustainable, eco-friendly lives. However, not all brands are on board yet. These brands must be prompted into action and consumers can make it happen through judicious use of their spending power and their voices.
True climate justice happens when communities and individuals unite and demand legislative change. But law-making takes time. In the meantime, consumers can vote with their dollars and prove that corporate responsibility improves brand image and profits.
Be on the lookout for businesses that make or sell environmentally conscious goods. Share your findings on social media. Your purchases and social media engagement encourage other brands to take join the green movement.
Don't fall for greenwashing tactics. Greenwashing underhandedly markets products and services as environmentally friendly when they are not. Use reports and research tools to independently evaluate a business's impact on the climate.
3 Companies Making a Difference
The World Bank predicts global waste will rise to 3.4 billion tons by 2050. Whether shopping for a holiday party or shopping for gifts, buy from companies committed to reducing their impact on the environment. Here are three brands to keep in mind.
Reducing plastic
Plastic waste is easily identifiable. Packaging and containers protect goods during shipping and storage goods. Sometimes plastic wrapping actually reduces waste as it helps perishable items last longer. No matter how it is used, plastic shouldn't end up in our oceans and natural environments.
Coca-Cola committed to making 100% of its products recyclable to address the plastic packaging problem. This progressive approach cuts plastic waste down at the source.
Limiting chemical waste
Chemical waste harms the environment like plastics but it is harder to spot. Supporting brands that produce no chemical waste also advances workers' rights and well-being. Workers who are exposed to hazardous chemicals suffer from skin conditions, eye irritation, headaches, and other illnesses that may lead to death.
So, support brands that publicly commit to better waste management. Tech brands like HP and Apple limit toxin exposure in electronics manufacturing by working with independent organizations to identify toxins and audit the impact their business has on workers and the environment.
Supporting renewable energy
Maintaining profits requires an eagle eye on costs. Many brands source the cheapest suppliers possible — even if the result is a large carbon footprint and wasted energy.
But leading brands like Ben & Jerry's are shifting that paradigm and championing the importance of social corporate responsibility. Ben & Jerry's supports events and fundraisers that help communities transition to renewable energy sources and as a result, strengthen their brand and support for renewables.

Shop Green This Season
Reduce waste and your carbon footprint by buying from brands that are transparent about their impact on the environment. Many large brands like Patagonia and Ben & Jerry's work hard to mitigate the waste used during operations and should be seen as a preferable alternative to more wasteful businesses whenever possible.
And when the holidays are over, put these 18 post-holiday upcycling and recycling tips to use. Yule be off to a Happy and Green New Year.