At the Greener Living Blog, we love bamboo. We want to build homes with it, fill those holes with the coolest bamboo accessories, and even plant bamboo in the gardens.
We love bamboo so much because we've done a lot of research about the numerous benefits of the bamboo plant, and we want to reap some of those benefits for ourselves.
In this blog, we're going to show you another fantastic use for the food. Not only does bamboo taste a-mah-zing, but it's also super good for you. Let's tuck in, shall we?
What bamboo is used for cooking?
The only part of the bamboo plant used in cooking is the sprouts/shoots, while the rest of the plant is used to make a variety of useful products (more on that below).
Despite bamboo having about 1,500 separate species, only a few are used for human consumption, including:
Phyllostachys edulis
Phyllostachys bambusoides
Dendrocalamus latiflorus
Bambusa vulgaris
Bambusa oldhamii
Bambusa odashimae
Luckily, you don't have to worry about the specific names. You can often get them canned from the World Foods section of your local supermarket or even buy them fresh from Asian food stores.
The health benefits of bamboo
So, we've already mentioned that bamboo is really healthy, but you should know just how good it is for you.
Bamboo shoots are high in fiber, proteins, vitamins, and minerals (see table below) whilst being low in fat and sugar.
Vitamins found in bamboo
Minerals found in bamboo

A – boosts the immune system.
B6 – hemoglobin (helps to oxygenate the blood)
E – boosts the immune system.
Thiamin – nervous system
Riboflavin – improves eyesight.
Niacin – improves skin.
Folate – helps build red blood cells.
Pantothenic acid – releases energy from food.

 Calcium – strengthens bones and teeth.
Magnesium – converts food into energy.
Phosphorous – strengthens bones and teeth.
Potassium – strengthens the heart.
Sodium – balances fluids in the body
Zinc – helps heal wounds.
Copper – helps produce white blood cells.
Manganese – helps activate chemical reactions in the body.
Selenium – boosts the immune system.
Iron – helps build red blood cells.
This makes bamboo shoots a healthy addition to the dinner table, and they're also great for anyone looking to lose weight as they only contain 20 calories per 3.5 ounces.
15 best bamboo recipes
Now that we've laid out what parts of the bamboo plant are used in cooking and how good it is for you, we should probably get down to the best bamboo meals. Don't worry; we've included the links to the actual recipes so that you can try them for yourself.
Stir Frys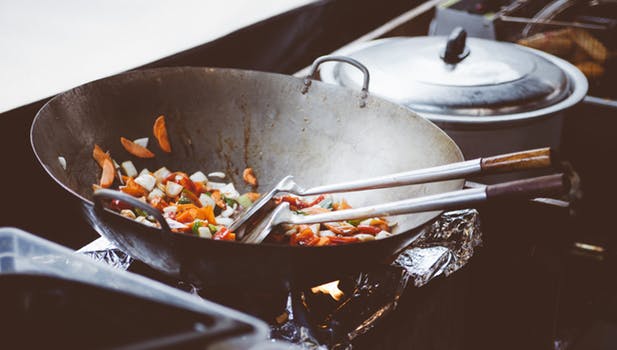 1.      Bamboo shoot, Mushroom, and Long Bean Stir-Fry
This delightful vegan dish uses simple ingredients that can be found in most kitchens. In case you were worried that it sounds a little bit bland, the recipe also calls for thinly sliced cayenne chilies, which really give it that delightful kick.
Warning: Add the chilies slowly, tasting as you go. Otherwise, you might need the fire brigade!
2.      Beef and Broccoli
If you're pressed for time, then this recipe is the one for you as it utilizes a pre-prepared seasoning mix. All you do is add water and soy sauce to the seasoning mix before frying the beef, broccoli, and bamboo shoots.
It's one of the most ordered Chinese dishes in North America, and now it's super easy to make at home.
3.      Mu Shu Chicken
This traditional stir-fry is served in lettuce cups to give you a delightful combination of flavors and textures. It combines traditional Chinese vegetables (dried wood ear mushrooms and bamboo shoots) with scrambled eggs and chicken to make the mouth water.
Serve this family-style, but ensure that no one fights over the last one by taking it yourself.
4.      Slender Bamboo Shoots With Ground Pork
This recipe calls for 14 ounces of bamboo shoots – almost five times the amount of ground pork – and boy, is it worth it. Bamboo, garlic, chilies, ground pork, and sherry wine are all used in this recipe to create a flavorful meal, which is surprisingly easy to make.
Serve it with salad in the summer to create a lighter meal and rice in the winter to make it a little more warming for you.
Sides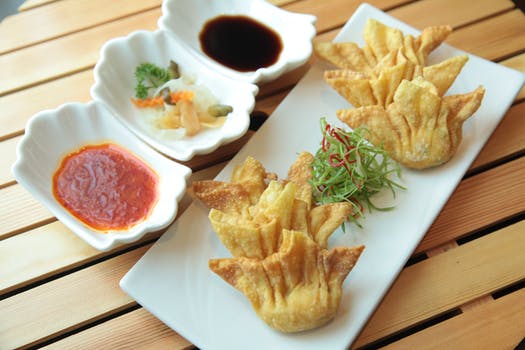 5.      Lumpia Rolls
This dish originated in the Philippines, combining elements of wrapped foods worldwide, including the egg roll and the crepe.
All in all, these rolls will take less than ten minutes to cook and can be customized depending on what you have to hand. The only essentials are the Lumpia wrappers, the bamboo shoots, and the dry sherry.
6.      Shrimp-and-Pork Dumplings with Bamboo Shoots
Not only are these super easy to make, but they're so moreish you'll have to be careful not to eat them all yourself.
All you have to do is combine shrimp, pork, bamboo, and the seasonings before spooning the mixture onto wonton wrappers (available in most supermarkets) and boiling. Easy-peasy.
7.      Hot and Sour Slaw
Many of us love our hot and sour soup, which is why this re-imagining of it is so interesting.
This slaw uses the classic ingredients of hot and sour soup (cabbage, bell peppers, scallions, and bamboo shoots)  and tosses them in a dressing of soy sauce, ginger, and black pepper to retain the traditional flavor in this unique dish.
You can now enjoy these bold flavors in combination with your favorite cut of meat – the recipe creator recommends pork. We think it's just the right thing for summer barbeques.
Soups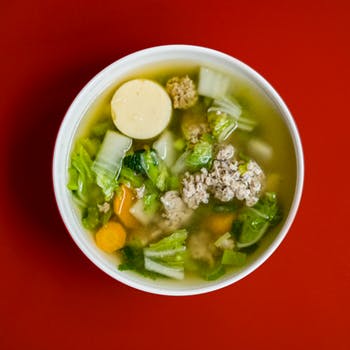 Bonus: These are one-pot meals. This means less washing up, which is super kind to the environment and to whoever is the dishwasher in your house. Saving the environment while stuffing your face, that's got to be the best feeling, right?
8.      Hot and Sour Chicken Soup
As noted above, hot and sour soup is a classic, so we had to include one recipe. This one uses chicken, two types of mushrooms, coconut milk, and sliced bamboo shoots to creates a comforting dish with a rich flavor.
9.      Clear Soup With Bamboo And Tofu
This quick and easy soup is absolutely delicious. The tofu absorbs all of the seasonings' flavors (bonito dashi, soy sauce, sake), meaning that each mouthful is a flavorful delight.
While the tofu is soft to the touch, the bamboo shoots provide that slight crunch that you need to keep your attention.
Fish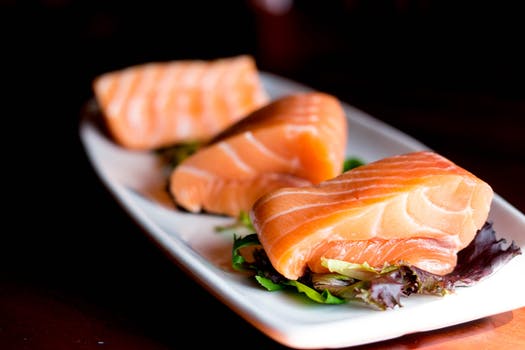 10.  Shabu Shabu
A  traditional dish in Japanese neighborhoods across America, this spicy fish dish combines peppers, tofu, edible cherry leaves, and mackerel.
It should be noted that this Martha Stewart-approved dish is not something that you can make on the day, as some prep needs to be done about three weeks beforehand. But, given the look on Martha's face, you can tell it's worth it.
11.  Shrimp Egg Foo Young
This is a favorite dish for many when dining out, and it's straightforward to re-create at home in just a few short minutes.
It's incredibly filling, uses a lot of vegetables, and it's low-carb. As a bonus, it also tastes way better than anything you'd get from a takeaway.
12.  Indonesian-Style Fish With Tamarind-Turmeric Sauce
It's another spicy fish dish, but it uses coconut milk to sweeten the turmeric, chili, and tamarind mixture. It's also incredibly light, making it perfect for summer suppers.
Big pot meals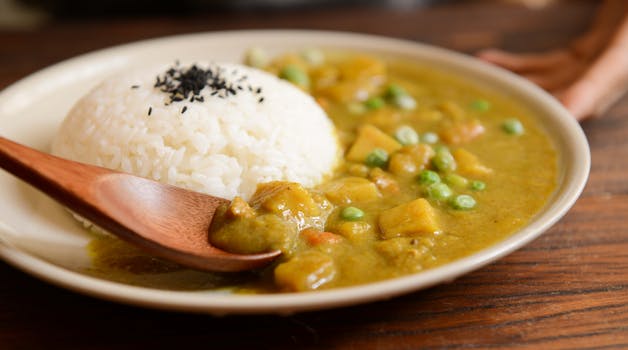 13.  Buddha Jumps Over the Wall Hotpot
It's probably safe to say that you weren't expecting to see the name of this dish. The story behind the name is that the meal smells so good that even Buddha would stop meditating – and jump over a wall – to eat it.
This high-protein hotpot contains several different types of meat and fish, as well as tofu, but these can be customized to your tastes. Although this could end up being a heavy meal, it's actually balanced out nicely by the light vegetables and plain rice.
14.  Thai Vegetable Curry
This delectable dish will be sure to please even the fussiest of eaters in your house.  It uses plenty of fresh vegetables, herbs, and spices to wake up those taste buds, but the heat is balanced out by a healthy dose of coconut milk and sweet veg (i.e., butternut squash).
It takes a while to prepare the dish as you're making the Thai red curry paste from scratch, but the recipe makes more paste than you'll need for one dinner. This means you can save the rest for next time.
And trust us, once you've made it the first time, there will definitely be a next time.
15.  Vegetarian Bibimbap
This Korean staple has been reimagined as a vegetarian dish, and the result is incredible. The vegetables are cooked in oil until tender and then seasoned with salt to enhance their natural flavors. The rice is then cooked with soy sauce and pepper, while an egg is fried in a separate pan.
The rice, vegetable, and egg are then layered in a bowl and served with sweet chili sauce. This dish isn't fancy, but it's quick, healthy, and delicious.
Popular Uses For Bamboo
Of course, food is not the only use that humans have found for the majestic bamboo plant. Over the centuries, resourceful people from China and intrepid travelers worldwide have found many uses for the bamboo plant, from flooring to furniture to fabric.
Let's look at some of those in more detail.
Bamboo floors
People in China began to use bamboo to make rudimentary floors during the Ming Dynasty (beginning in the 1300s CE). Still, during the last years of the 20th-century, bamboo sprung onto the commercial flooring market, and the industry hasn't looked back.
There are many reasons why bamboo is prized as one of the best flooring materials in the world, but we're going to list just a few:
Attractiveness  – Bamboo planks are gorgeous in their natural state, showcasing each plant's unique growth patterns, but various finishes can personalize them to fit in with any décor scheme.
Durability  – Strand woven bamboo is so tough that it's. That means that it lasts longer before it has to be repaired or refinished instead of wood floors that have to be refinished every decade.
Eco-Friendliness – The bamboo plant is one of the fastest-growing globally, with the species used to make flooring (Moso bamboo) reaching maturity in just 5-7 years, compared with 50-70 for hardwood trees. On top of that, bamboo harvesting does less damage to the local ecosystem than the logging industry, and it often requires only half the amount of shipping.
Cost – Thanks to its short growing time and the minimal labor involved, bamboo flooring is actually way cheaper than most other types of flooring. It's often as much as two-thirds cheaper than hardwood floors! Add to that the fact that bamboo flooring is much more durable than hardwoods, and you'll save money over time as well.
Bamboo building materials
Bamboo is one of the most used building materials in Asia, from small little huts to mansions for millionaires. It's used in all areas of the building, from builders' tools (i.e., drills, ropes, scaffolding) to the actual parts that make up a house (i.e., water pipes, roofs, and floors).
Bamboo fabric
There are a lot of positives to using bamboo fabric to make clothes, accessories, and soft furnishings, but let's look at a couple:
It's more eco-friendly than even organic cotton.
It's gentle on the skin.
It's super absorbent.
Paper
The written word is one of the key markers of civilization, and China has been using bamboo paper to write on since the Han Dynasty (221 BCE).
As noted above, bamboo is much more eco-friendly than hardwood trees, which means that bamboo paper is greener than traditional paper. This means that no matter how many screwed-up first drafts of your novel currently litter your floor, you're still helping to save the planet if you wrote them on bamboo paper.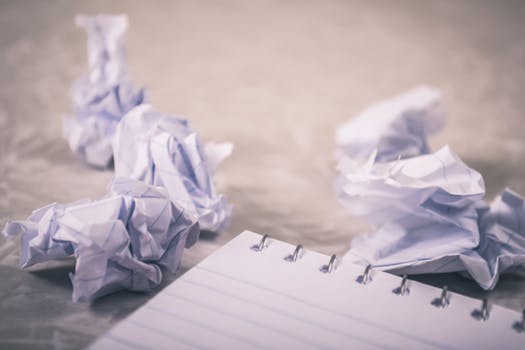 Well, that's it for our guide to the best bamboo recipes, and now we'd like to hear from you. Have you tried any of these meals? Are you going to whip one up tonight?
Perhaps you'd like to talk about all of the other awesome things that bamboo is used to create. Let us know in the comments section.
---
---
Categories: Bamboo Cooking