I've got a dirty bamboo floor – can I clean it with a steam mop?
It would not help if you never used a steam mop to clean any hardwood (including bamboo flooring). It may not affect the floor right away, but repeatedly infusing bamboo floors with humidity can damage the finish and dimensional stability over time. Steam mops intensively pump out water vapor, which leads to moisture being infused into the wood. This infusion of water vapor can destabilize the bamboo plank's cell structure, resulting in swelling, warping, and finish failure over time. Although bamboo hardwoods are typically water-resistant, you'll want to stick to using a micro-fiber mop with an approved cleaning solution to clean your bamboo flooring.
Bamboo Floors – Easy To Clean and Care For
Selecting a floor for your home is no easy task. Sometimes it feels like an endless sea of products and comparisons… and we are on a tiny inner tube "lost at sea." We look for those important trademarks of a good floor: beauty, durability, price, and everything in between. It's hard to overstate the importance of a good floor – it's something that you and your family will love, live, and laugh on for years to come. Additionally, for most households, the practicalities of maintenance and cleaning are equally important considerations.
After all, most floors require regular maintenance after installation, so why not "brush" up on this time-consuming chore to make sure the flooring you live on is as hassle-free as possible? With the explosion of increasingly popular eucalyptus and bamboo on the market, many consumers are confused – how exactly do you clean them? Is steam mopping suited for these two new wonder floors? This article looks over what products and processes are optimal for keeping your bamboo and eucalyptus hardwoods clean and beautiful for years to come.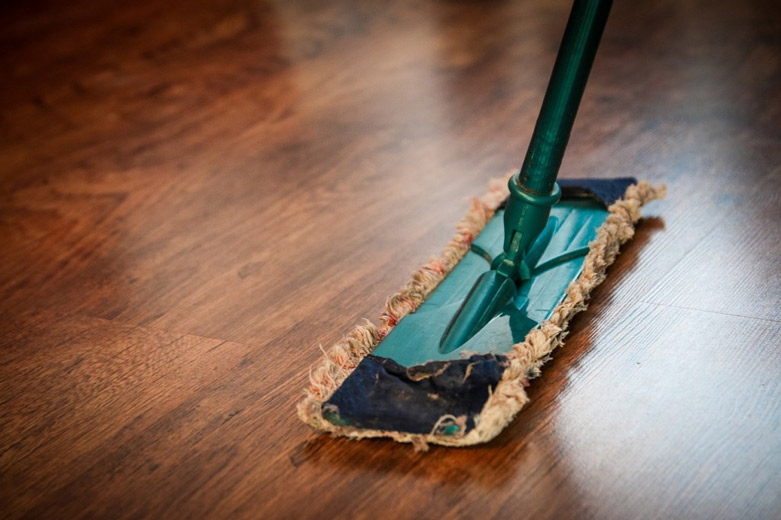 If you're wondering how to clean bamboo flooring, there are many options available to you, including the use of popular Swiffer or Microfiber mops. You may be disheartened to hear this news if you purchased your steam mop, and the demonstration showed them using it on a hardwood floor…. but most wood flooring pros cringe when they see those demonstrations, as they know that long-term steam cleaning of hardwoods can cause serious damage to the floor.
How to Clean Bamboo Flooring – Step by Step
The steps below are for most bamboo floors with polyurethane finishes, which make up roughly 90% of all bamboo and eucalyptus floors that are sold. We always recommend checking with your floor's manufacturer first to determine exactly what cleaning products and methods to use. If you want a more thorough guide, check out our blog post on How to Clean Bamboo Floors | Cleaning and Maintenance.
Step one: Clear all dust, dirt, and grime from the floor with a vacuum or broom.
Step two: Select an approved cleaning product. If you don't have a recommended one, we advise Bam-Brite Bamboo Floor Cleaner; alternatively, you can use Bona hardwood floor cleaning kits or Swiffer wet jets for hardwood floors.
Step three: Use a very lightly damp Swiffer or microfiber mop.
Step four: Mop in small circular motions, applying more pressure where there is heavy soiling. Ensure there is no water residue left on the flooring when you're done.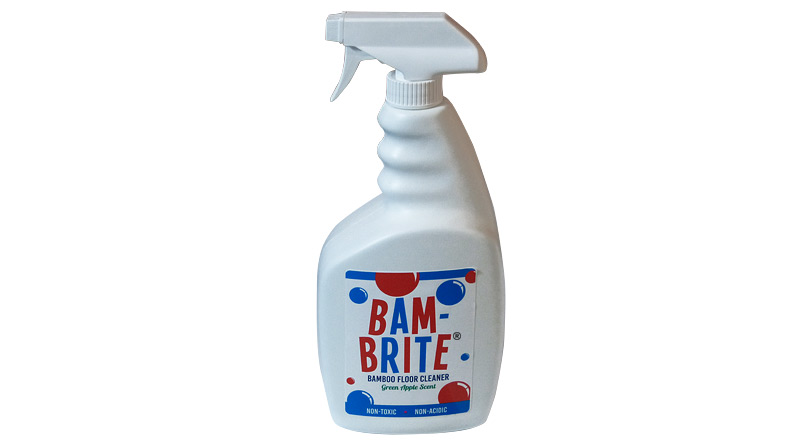 Bam-Brite® Bamboo Floor Cleaner
What to Avoid When Cleaning Your Bamboo Floors
As well as avoiding a steam mop, it would help if you also took care not to clean your bamboo floors with the following:
Brushes – they can scratch the surface of bamboo flooring, just as they can with traditional hardwoods.
Detergents – some detergents contain chemicals that can discolor and damage bamboo flooring.
Wax – bamboo floors are moisture-resistant and so won't absorb wax, as traditional wood floors would.
Soap – oil-based soap products will create a layer that eventually flakes off – resulting in a clean-up job from your cleaning!
My Flooring's Scratched! How can I Repair Bamboo Floor?
For a white surface micro-scratch, you can dab it with some mineral oil, rub the scratches with a walnut (Seriously, this works! See video below), or use a scratch repair product such as WearMax Scratch Concealer. Where there's a much deeper scratch or a chip, you can fill in the dent with a colored wax stick or a putty filler (such as Timbermate or Picobello). Mohawk sells a product called FillStik, which works well on some gouges as well.
An Important Note on Manufacturer's Instructions
Our biggest tip? Follow the manufacturer's instructions for advice on cleaning and maintaining your gorgeous bamboo flooring. Any reputable brand will include instructions as standard and outline the correct cleaning procedure and suitable cleaning products.
NOTE: Sometimes, using a product or cleaning method other than the manufacturer's recommendation could void the warranty should you later have issues with your flooring. So don't run the risk to save a few bucks!
If you have no idea where the instructions may be, look online for the original documentation. If you're unsure what brand you purchased, contact the company you purchased from – they should be able to look up your order. 
Choosing the right cleaning products for your bamboo flooring is every bit as important as using the right cleaning method.

Image Credit: Michal Jarmoluk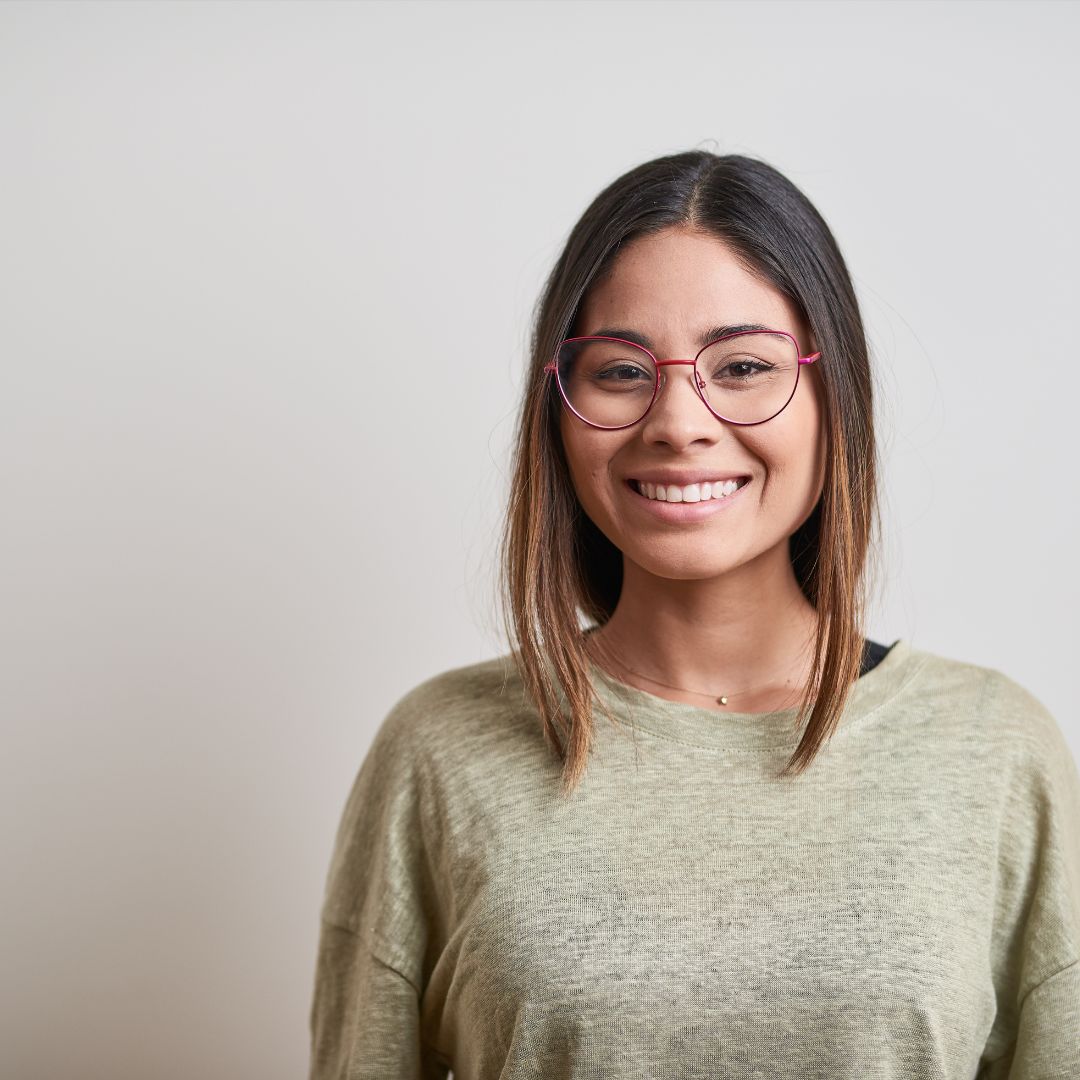 About the Author
Jen is your go-to guru for crafting a cozy, green cocoon. 🪴 Her dive into sustainable building wasn't just about saving the planet—it started as a mission to make family movie nights eco-friendly (and to ensure the popcorn was the only thing getting heated!). With a knack for breaking down the jargon, Jen turns eco-lingo into everyday language. Swing by the Green Living blog for a mix of earth-loving advice and home improvement hacks. Whether you're just dipping your toes into green waters or you've been swimming in the deep end of DIY projects, Jen's here to guide, giggle, and remind you that every eco-choice is a step towards a planet that thanks you… and maybe even sends a rainbow your way! 🌈