If you recently installed a new hardwood floor, then you were likely encouraged to buy more square footage than the size of your room. With the job complete, you probably have a few spare planks – or more – lying around. As the dust settles on your new floors, you might be wondering what to do with leftover wood flooring.
When you order flooring material, it's always better to be safe than sorry. Even if you measure twice (or three times) and cut once, there will be mistakes! Don't despair. Plan for these accidents when you buy your hardwood flooring. You aren't being duped by this advice: scrap planks are useful for testing cuts, cleaning products, and even replacing damaged boards. We hope that it never comes to that!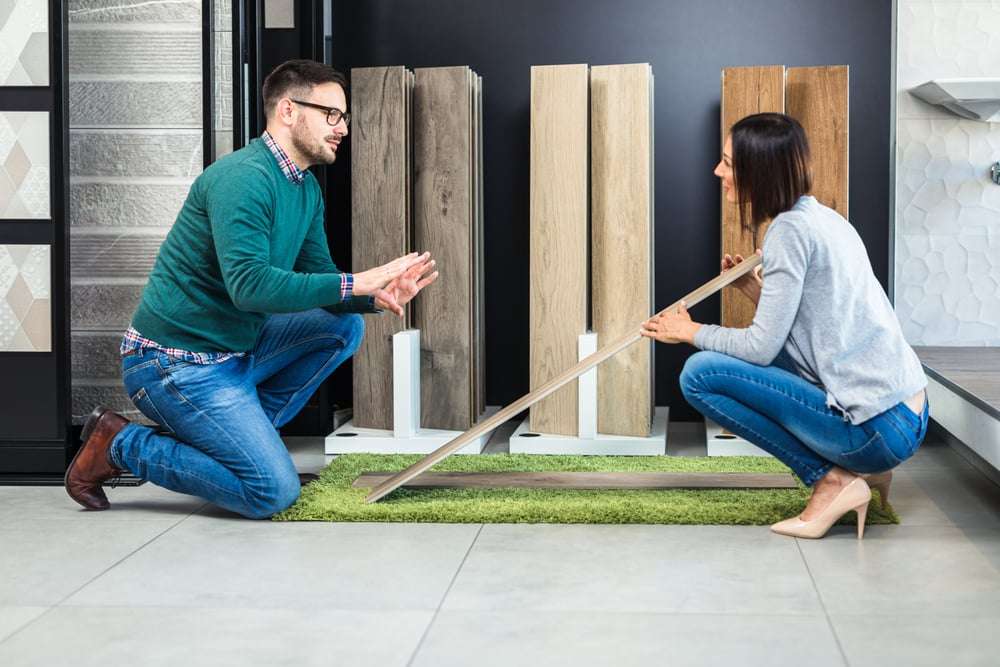 Why You Need Extra Planks
No one is perfect. Seriously, even professional installers make a mistake every so often. And because you're going to be looking at these hardwood floors for years, you want each plank to fit perfectly. That means a few cuts may be off and you'll need another plank.
Wood flooring manufacturers will caution you to inspect every board carefully before installation for defects. Because wood is a natural product, it's normal for planks to have slight variations in the grain and how the wood absorbed the stain. These small imperfections are usually not noticeable. But, if you have a plank that's split, warped, or didn't absorb the stain or finish properly, you certainly don't want that plank on the floor.
So, you put it aside. You don't panic. Why? Because you read this guide and made sure to purchase extra flooring for this exact reason!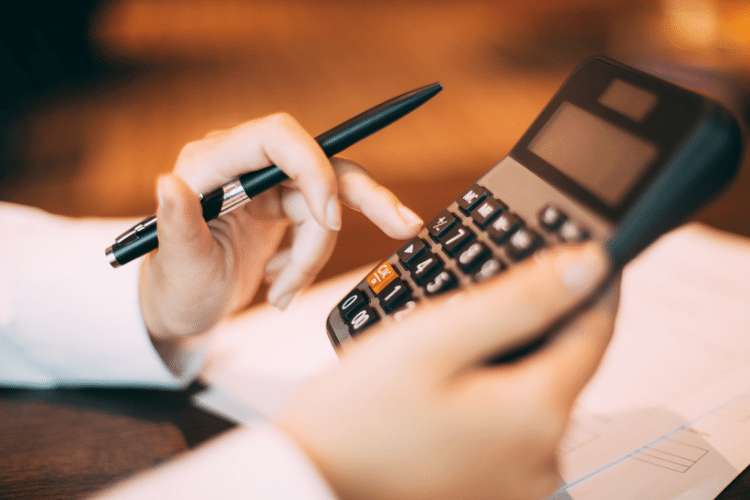 How Much Extra Flooring Should You Purchase?
So, you want to have enough extra to cover any of your oopsies or variations made by Mother Nature. But how much is too much?
Professional installers use the 10% rule of thumb. Calculate how much flooring you need and then add 10%. For example, if you are installing bamboo flooring in a bedroom that's 11′ x 12′ you need 132 square feet of flooring.
11′   x    12′  =  132 sq. ft.
Now add 10% for cutting and waste.
132 sq. ft.   x   .10    =      ~13
So, you want to purchase 145 square feet of flooring.
132   +   13  =  145 sq. ft.
Some companies recommend as low as 7%. Sure, you can roll the dice and hope that's enough. But, if your flooring is a style with strong variations from plank to plank, you'll want to add more than 7%. That's because once you lay the planks out, you will probably end up setting some aside due to these variations.
What wood flooring pattern are you using for the install? A chevron pattern is stunning, but because the plank ends are miter-cut, you lose a bit of each plank with every cut. This is an instance when you want to order at least 15% for the extra cutting and waste you'll have.
BONUS TIP: Use our handy square footage calculator to quickly and easily determine how much flooring you need to order (including extra for cutting/waste)!
Keeping vs. Returning Leftover Flooring Materials
So, the install is complete, and you've got a box or two of planks left over. Should you return them?
Depending on the seller's return policy, this might be a good option. But that doesn't always mean you should return them. Unless you really overestimated and ended up with boxes and boxes of extra flooring, it's better to keep them. Here's why:
Dye Lots Don't Last Forever
Remember back in the day when wallpaper was all the rage? You stared at books of wallpaper until you were ready to scream and then once you finally picked a pattern you were told there wasn't enough of the same dye lot to cover the wall?
Oh, the agony! Well, the same can happen with wood flooring, too.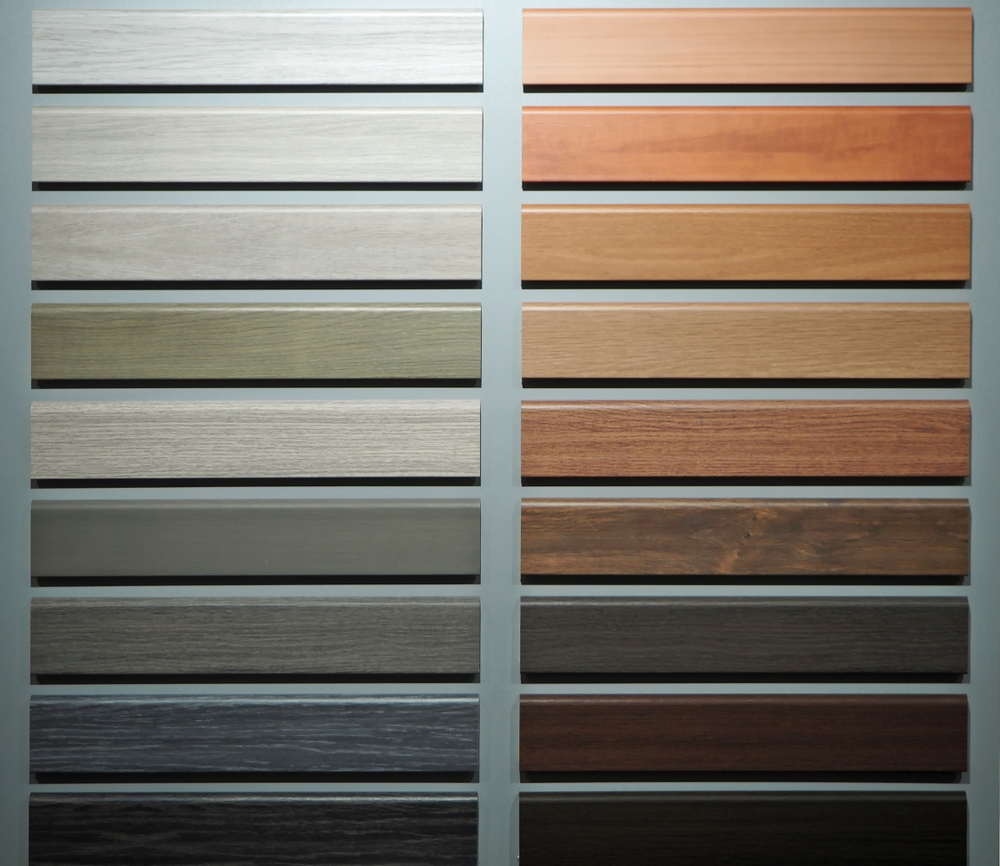 Each manufactured lot of wood flooring is unique and can have noticeable or unnoticeable differences from previous and future lots.
When you buy flooring from Ambient, your order is double-checked to make sure the entire order comes from the same dye lot – which is great! However, your flooring company won't keep stock of that specific dye lot forever. Others will purchase from the same lot, and once that lot is out of stock, a new one will replace it.
What does this mean for you? Well, if you find yourself with damaged flooring down the road, and want to replace the affected planks with matching flooring of the same dye lot, your flooring company won't have any more of that dye lot in stock. The new lot may be a little bit lighter, darker, have more variation between planks, or the flooring color/style might even be discontinued.
Keeping that extra flooring from your project ensures that when it's time to make a repair and replace a plank or two, you'll have the same perfectly-matched material on hand.
Return Shipping Can Cost You
Now, if you purchased your flooring from a big box home improvement store or a local flooring store, the only price you'll pay to return extra flooring will be the time (and gas) it takes to drive back to the store and complete your return.
But if you purchased your flooring online or from a non-local retailer – and it was shipped to your house – it'll likely have to be shipped back to complete your return. Flooring boxes are large and heavy. Shipping them back to the manufacturer won't be cheap. If your return is more than 125 pounds, you'll need to work with an LTL freight carrier, which means you'll have to do more than just drop your extra flooring off at your local UPS store.
In the end, the return freight might cost almost as much as the product you are returning. Instead of going through the hassle of returning the extra flooring, hold onto it. You'll be thankful you did!
When Extra Flooring Comes in Handy
Here's a situation where having that extra flooring left over can save the day: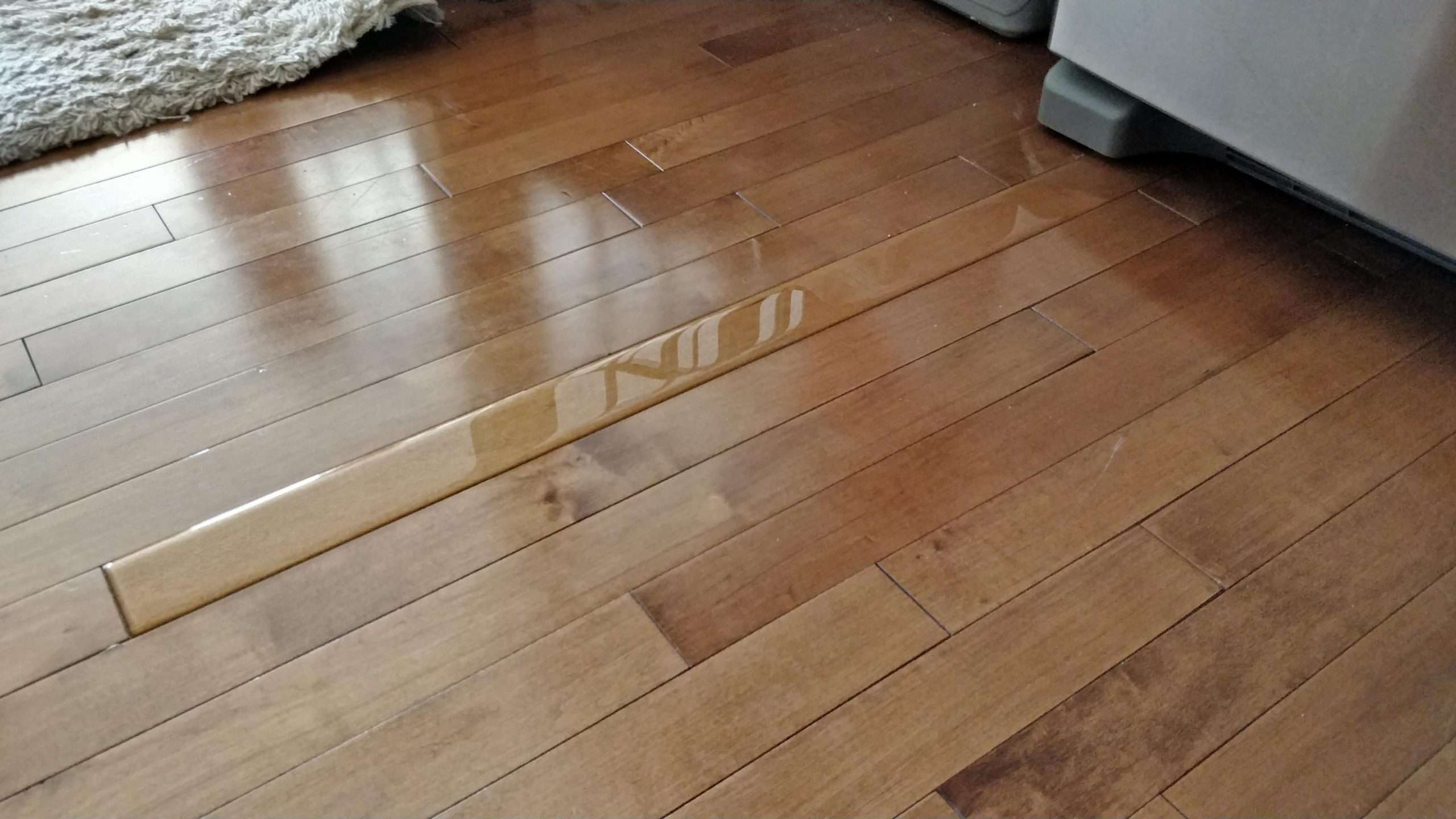 This Reddit user experienced a refrigerator leak while out of the house for the weekend. While they found the water leak being confined to a single flooring plank to be oddly satisfying, the repair was a hassle.
This is a perfect use for one of those spare planks. They can cut out and replace a hardwood plank without replacing the entire floor. And because the replacement is from the original dye lot, the repair will not be as noticeable as this water on the floor.
Those extra planks will be a comfort to a buyer if you decide to sell your home. Not only will they appreciate the beauty of the flooring today, but they'll also be glad they bought a home with plenty of spare flooring when they discover the sink in the powder room has a leak.
Uses for Extra Wood Flooring
So, you've finished the install and set aside a prudent amount of flooring for future repairs. Now what? If it doesn't make sense to return the planks due to freight expense, put those planks to work. Here are some ideas for leftover hardwood flooring projects!
Wainscoting
Depending on the number of planks you have left, you may have enough to put up wainscoting in a hallway or entryway. It's an elegant touch, often achieved with bead board or extensive molding. But you won't be needing any bead board if you've got leftover flooring materials.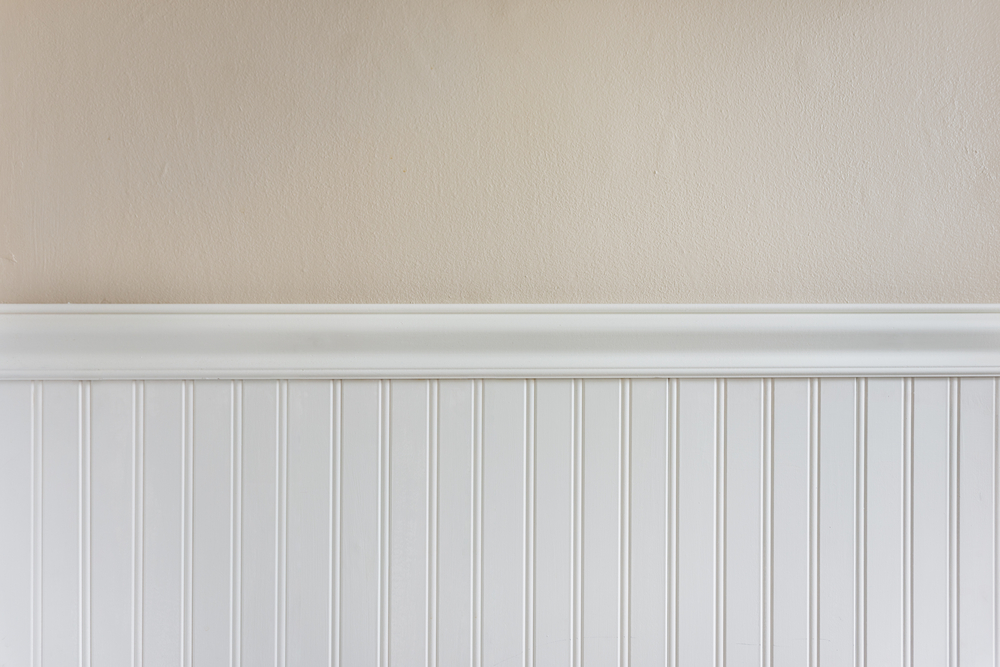 Cut the planks to size, nail in place, apply top molding for trim, and paint. You can even opt to leave the flooring planks unpainted if you want to the wainscoting to highlight the beauty of the wood.
Floor to Table
Here's a new take on eating on the floor. Turn your leftover flooring into a table. This project can be completed in just a few days.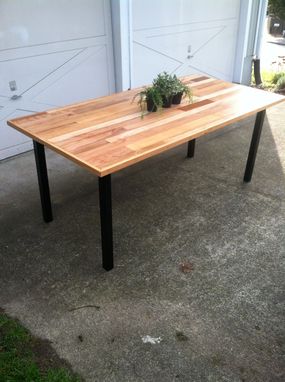 Decide the size of your table and then trim the planks until you have the length and width you want.  Place the planks together so you can be sure that they come together for just the look you want. Use wood glue and piece the planks together. Wipe off the excess glue with a wet rag as you work.
Make sure to keep the tabletop secure with bar clamps for at least 24 hours. Check your work once the glue is completely dry. If you missed any glue, don't sweat it. Just gently scrape off the extra. You may need to lightly sand. Add your trim, attach your legs, and admire your work.
This table was made with hardwood flooring planks and starts at $1300 on the Custom Made Marketplace. So, making tables from flooring is a real thing and some people make some real money doing it.
Accent Wall
Taking those leftover planks and creating an accent wall is an ingenious way to immediately elevate the look of any space.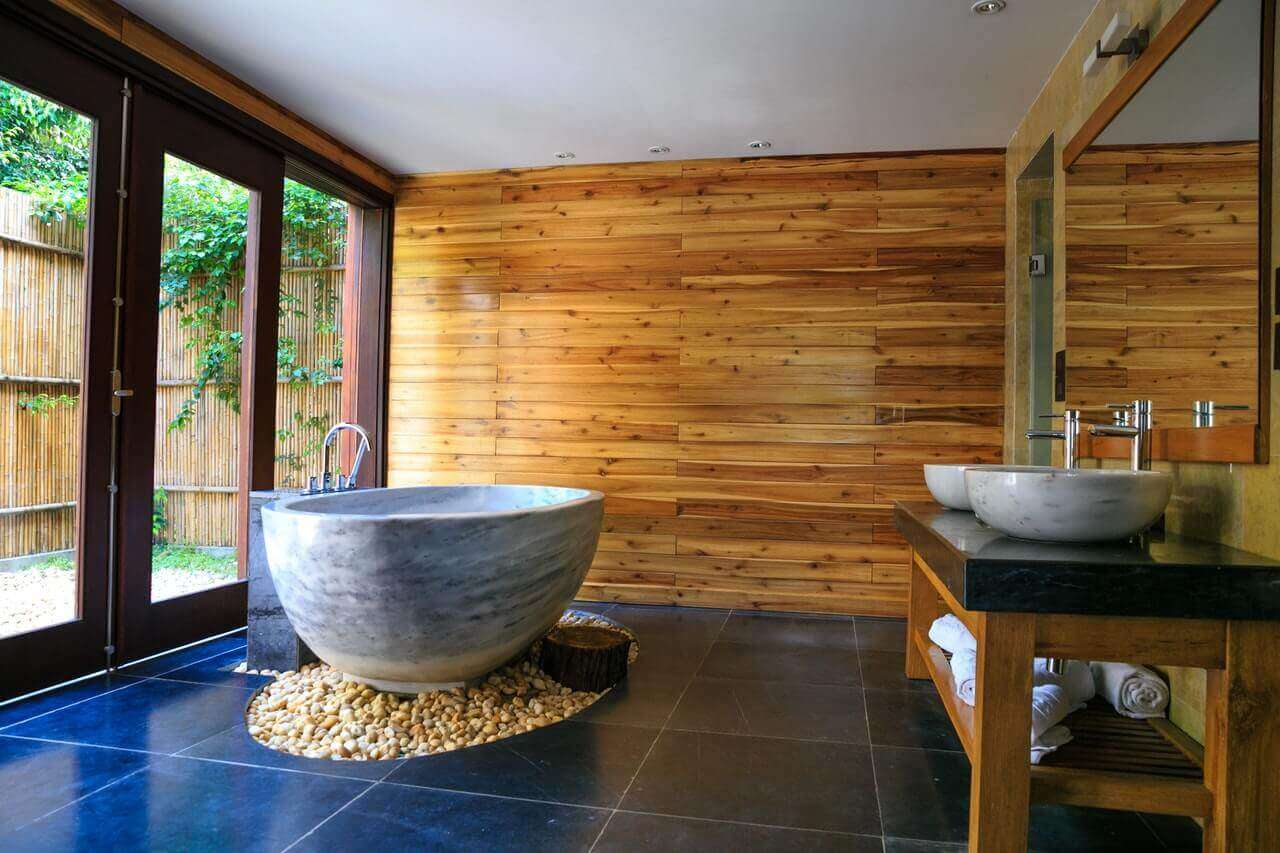 Paneling may be old school, but accent walls are very much in vogue. Use flooring to add a spa vibe to a bathroom. This stunning bathroom just wouldn't be as stunning without that wood accent wall, would it? This natural look is an impressive cross between old and new interior styles.
Even if you don't have that much leftover wood flooring, you can still create an accent area. Take a look at this: Brent and Courtney at Gray Studio had an alcove off next to the fireplace that  seemed out of place.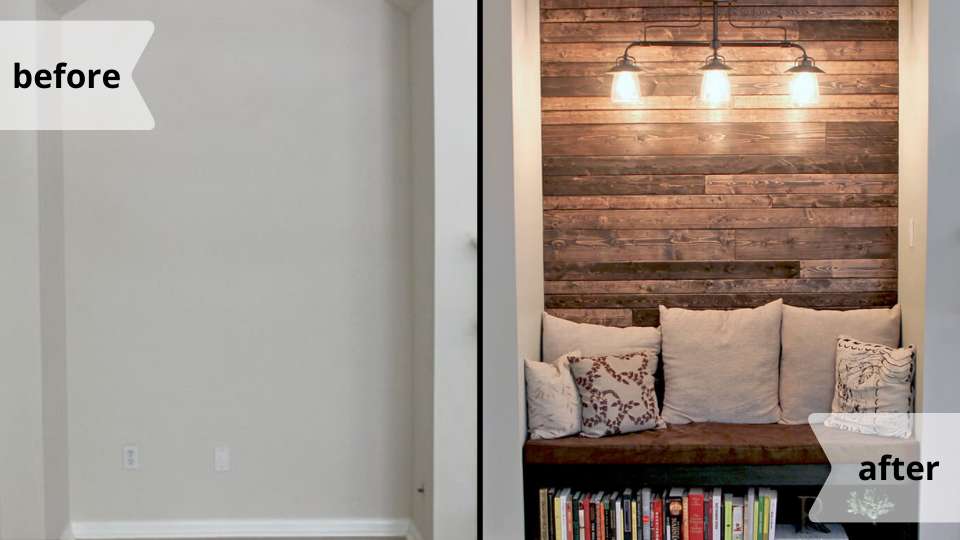 Adding a built-in bench with a shelf for books, shining a little light in the area, and tossing on a few pillows turned the space into a functional reading nook. The real showstopper is the accent wall. Wood planks give the area that homey feel that just screams "come grab a book and a cup and sit here with me!" What used to be a confusing cut-out has become a warm, inviting cuddle cubby.
So, if you've been wanting that pallet wall, leftover flooring makes a great alternative to acquiring and breaking down pallets.
Make a DIY Chevron Headboard
Got some leftover chevron flooring? No problem! This trendy pattern can be easily applied in the bedroom when you use your extra planks to make a personalized headboard like this one: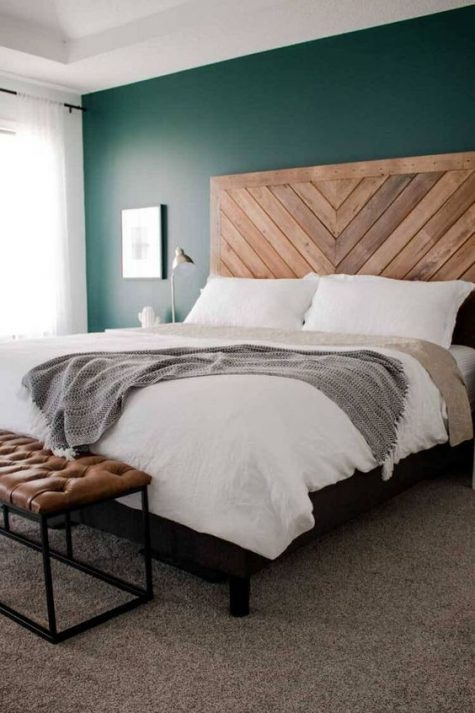 Check out Ambient Bamboo Floors' ALL-NEW Engineered Chevron Bamboo flooring.
Frame a Mirror – Frame Anything!
All you need are a few planks to create a stunning mirror to dress up any closet or bathroom door. Just get a piece of plywood or other board cut to the size you want, a mirror, liquid nails, and a few planks. In almost no time and with almost no tools, you can frame almost anything.
In less time than it takes for Rachel Ray to cook a meal, this guy shows her how to convert extra flooring into a frame for a mirror.
Build a Bench
Similar to the process of building the table, you can build a bench using leftover flooring materials. Just cut a piece of plywood to size and glue and nail the planks to the plywood.
Sam over at DIY Huntress made a benchtop by cutting the planks in a chevron pattern.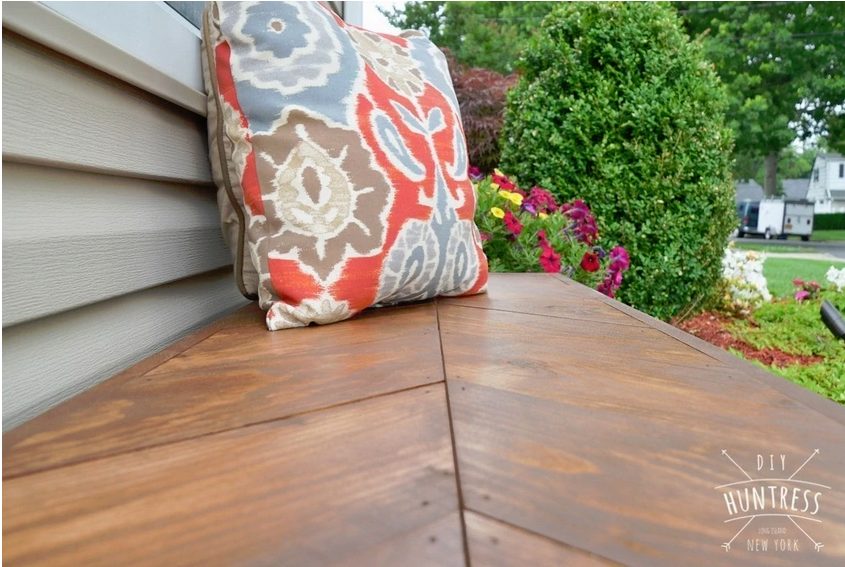 The Sawdust Sisters saw the design and were inspired to make their own bench. But instead of worrying about all those miter cuts to create the chevron, they went with a traditional plank approach.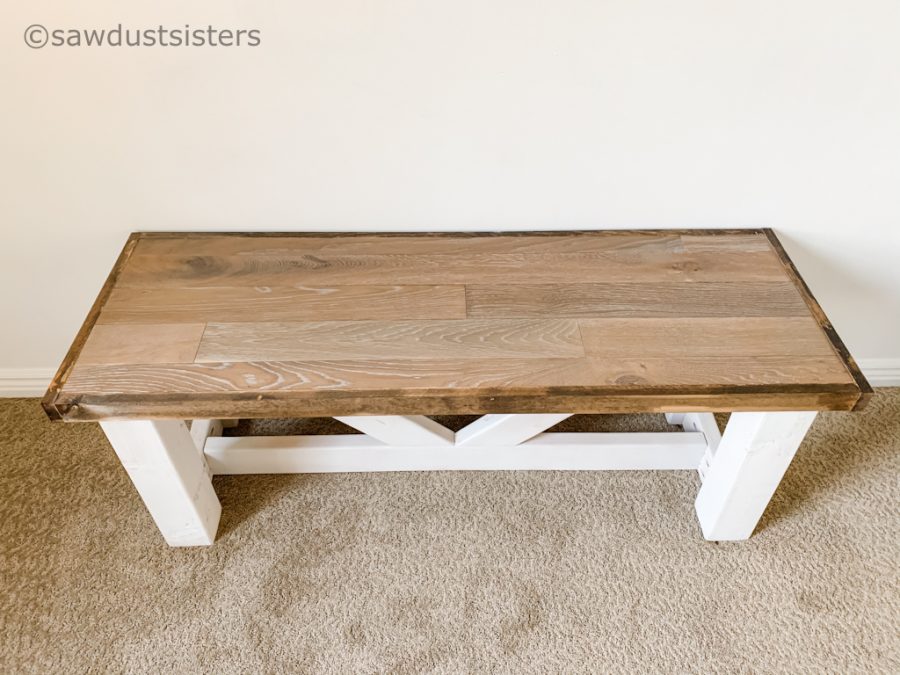 This bench is just as awesome as the chevron pattern and took less effort. It provides the perfect example of looking at a project, experiencing that little spark of inspiration, and changing the project up just enough to make it your own. So, when looking at these creative ways to use up leftover flooring material, don't feel you need to duplicate the project exactly. Use it as a jumping board and dive in and create your own take on the design.
Unfinished Flooring? No Problem!
The great thing about using your leftover flooring material for projects around the house is you don't need to finish the wood. That's a tremendous time-saver over the normal process of sanding, wiping down with a dry tack cloth, then staining or painting the project.
Many woodworking projects devote more time to the finishing phase than the construction.
So, if you find a project that uses pallet wood, consider how you can modify it to make it with unfinished wood flooring planks.
For example, take a look at this pallet wood headboard.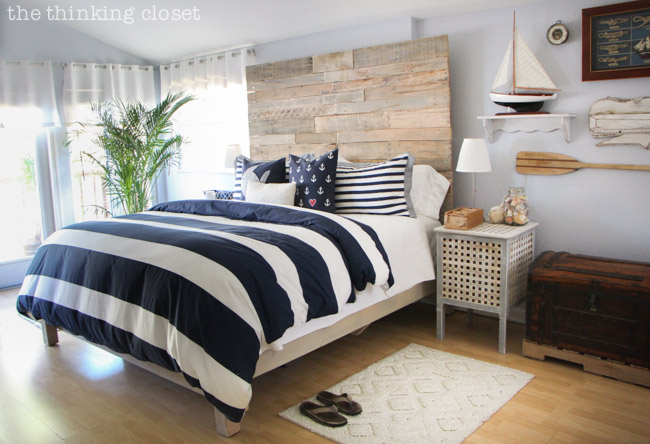 Donate Your Leftover Flooring
Spruce up someone else's house and get a tax break while you do it. You'll get rid of that flooring and feel good all over at the same time.
Habitat for Humanity operates Re-Stores all over the United States. Through these stores, they sell new and used building materials. You help in so many ways when you donate to Habitat for Humanity through their Re-Store.
Keep materials out of landfills – what goes to use doesn't go to the dump.
Improve someone's home – one man's trash is another man's treasure!
Support Habitat's mission of providing low-income housing.
Most locations will even pick up building materials, saving you a trip.
How Did You Use Your Leftover Flooring Material?
Did you need your leftover flooring material to make a repair?
Did you try one of these creative projects or did you come up with something on your own?
Feel free to share in the comments below!
---
Last Updated: 1/5/2022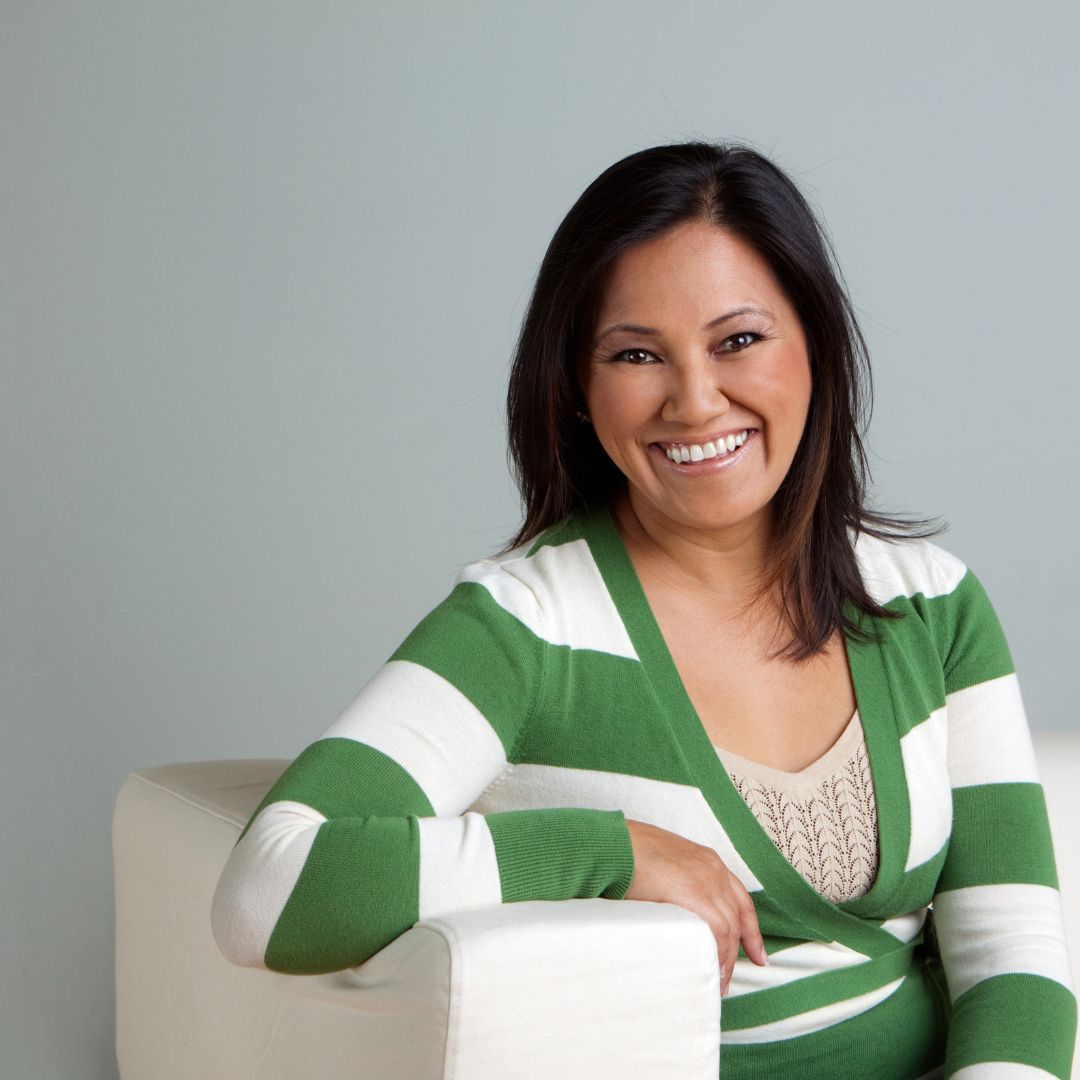 About the Author
Cheryl is our go-to guru for all things sustainable living. She's on a mission to make your family and our planet thrive! With a heart as big as her passion for sustainability, Cheryl brings you the freshest insights on eco-friendly building products and energy efficiency. 🌱💡
And hey, did you hear about the eco-friendly lightbulb that went to therapy? It finally found its inner "enlightenment"! 😄 Join Cheryl on this green journey, where she'll tackle your concerns with a smile and a sprinkle of eco-humor!