Flooring is always a contentious issue for homeowners. Making the right choice in terms of both material and color can be a challenge whether you're trying to match your home's existing style or starting a renovation from scratch.
One trend that's been turning heads in flooring over the past year is so-called "greige flooring." This category combines beige flooring and gray flooring and a wide range of hues in between. The cool and ambient palette has been a major hit with homeowners, and it's not hard to see why.
What Makes Greige a Popular Color Choice?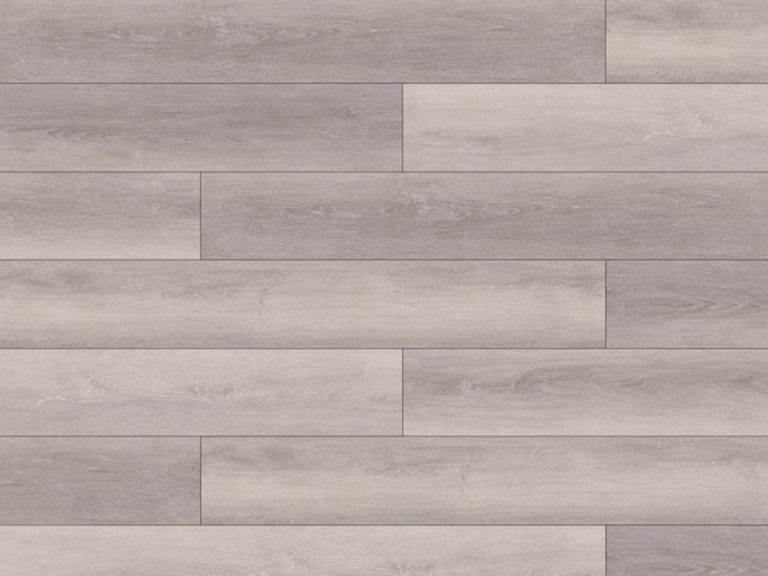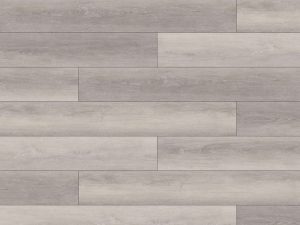 The major home renovation website Fixr recently released a survey of interior designers that brought together their expert opinions on home flooring trends. Among the list of top choices this year were gray, honey, whitewashed, and, of course, greige flooring.
Their survey results revealed that 34% of interior design experts chose greige as one of their top flooring picks for 2022. They pointed out the wide range of available shades and the signature natural look as key features that drive homeowners to choose greige flooring.
Greige flooring spans the entire range in between gray flooring and beige flooring, creating a truly expansive selection of flooring options. These options can suit almost any room thanks to the neutral color and the synergy it has with many styles.
The style of greige flooring is natural but also distinctly modern. Ambient's Copper Lake flooring is one prime example of greige flooring with an incredibly unique style that would be well received in just about any home.
How Do I Put Together a Greige Interior Design?
Greige presents many opportunities for homeowners to put together incredibly individualized designs that highlight their unique style. In fact, flooring is just one of the many ways that greige is seeing use today.
Better Homes & Gardens featured the many uses of greige, highlighting the versatility of this color range. They singled out greige as a phenomenal choice thanks to its ability to fulfill many roles within a potential design, from subdued to bold.
When implementing greige flooring into your home, you still have a lot of decisions to make. The category itself contains an incredibly wide range of shades, including both light and dark flooring options. Here are a few points to keep in mind when deciding on your greige flooring and the accompanying design.
Focus on Complimentary Colors
Choosing complimentary colors is an important element of setting up any room's style. With greige flooring, homeowners have countless options for choosing complementary walls, counters, furniture, and more.
Greige maintains the neutral qualities of its beige and gray components, making greige flooring an incredibly easy to work with flooring style. You can find the right combination of shades and tones to develop essentially any style with greige flooring as your base.
Of course, you can always go with other neutral colors to maintain the overall neutrality of the room. Both light and dark neutrals can go very well with greige flooring, and you can take this opportunity to create a gradient or stark contrast in the room.
If you're using a darker greige like Ambient's Harvest Moon, then going with either blacks or whites in your design can help the space pop more effectively. Of course, you can also go with similar gray or greige coloring for your walls to provide a certain softness to the design.
In general, going with lighter colors in your home can provide a bit more energy while still maintaining a calming presence. Dark neutrals create more of a cool atmosphere, which is great if that's what you're going for. They often bring a more modern look with them as well, which can suit the style of many homeowners.
Greige flooring also pairs well with cool tunes, including blues, purples, and greens. This, again, creates a very calm environment that can help specific features of your home stand out more prominently against the soft background.
Conversely, greige flooring can serve as a great base for warm tones. Bold decisions like orange, yellow, or red paint and décor can stand out distinctly against a backdrop of darker greige flooring.
Greige flooring is well-known for its versatility, so finding a great match isn't much of a challenge to the style-savvy homeowner.
Make Sure You Have Proper Color Composition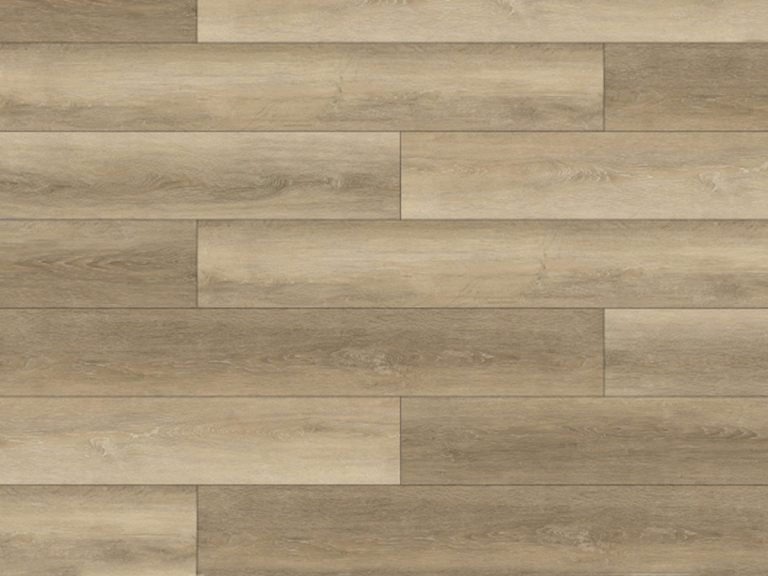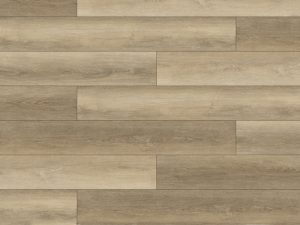 Whenever you are choosing any type of flooring, whether hardwood or luxury vinyl plank (LVP), one of the most important considerations to keep in mind is color composition. It's not enough to choose colors that compliment each other well. They also need to be implemented in the proper arrangement.
There is plenty of wiggle room in composition, but one of the most important rules is that floor color should generally be darker than the walls. This isn't any trouble with greige flooring due to the extensive range of shades available. You can go light, dark, or something in between, like Ambient's Rustic Mojave.
Now, this isn't a hard and fast rule. In general, it is best followed when sticking with neutral colors all around. If you're incorporating a daring splash of color into your walls or décor, the undertone is more important than the shade.
That being said, going with all white, gray, beige, or brown options in a room means that you should incorporate flooring that is darker than the walls. In practice, this can help your home's interior look larger.
Don't forget about undertones, either. Greige flooring can include a wide range of undertones, and ideally, you would like to match these with your walls to maintain a coherent composition. The small hints of honey or red found in some greige vinyl flooring options can give you styles to match just about any paint.
Build Your Color Palette from the Floor Up
Greige flooring offers plenty of choices to match the existing style of your home, but have you considered building your color palette from the floor up? You can develop a truly stunning style for your home by starting with greige flooring and building your color choices and décor around it.
Taking the time to develop a well-put-together color palette for individual rooms or even your entire home can really improve the end results. You can start with an option like Ambient's Tuscan Ridge and build off it, selecting complimentary colors with the proper undertones to match.
When building your home's color palette, you should always start with flooring. From there, you can take a look at other fixed elements like the walls, backsplashes, cabinetry, and countertops. These are the most important elements to get right because you can't just move them around later on.
Starting with greige flooring gives you multiple options moving forward. You can start building your palette based on either the concept of matching or contrasting your flooring. Both offer homeowners an opportunity to express their unique styles.
While mostly neutral, greige flooring can feature either warm or cool undertones. You can choose to match the undertone with your walls or contrast it with the opposite undertone. With true neutral options, you can go either warm or cool while still retaining a certain smoothness to your home's style.
In most cases, you should also avoid choosing too many colors for your home's color palette. While there are some truly unique designs that break this rule, it can be difficult to pull off. Instead, you should try to build something cohesive and relatively simple on top of your home's greige flooring base.
How Can I Brighten a Greige Room?
One of the main reasons that some homeowners are skeptical about greige and other neutral flooring options is that they think they'll present a certain blandness. However, this doesn't have to be the case, thanks to some tricks from color psychology.
At the most basic level, color psychology tells us that gray and associated colors are somewhat dull, that they're serious and professional. In some cases, this is just what people are looking for, but in others, it just isn't what they want in their own home.
The addition of different undertones to greige flooring certainly helps add a little brilliance to shine through the neutral base. Incorporating warm undertones like yellow, orange, and red can bring energy to your color selection.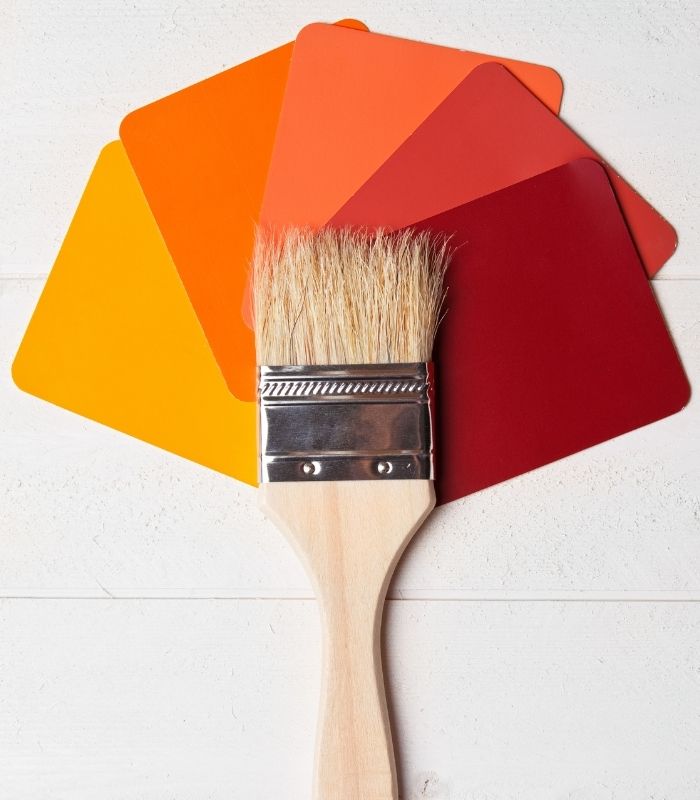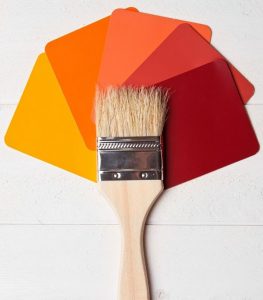 Yellow undertones in your flooring can make a home more welcoming with feelings of happiness and cheerfulness. Red and orange bring an even higher energy and enthusiasm, certainly dismissing any concerns of dullness.
You can achieve similar progress in another direction through cool undertones. The psychology of colors tells us that these provide calming, relaxing, and secure feelings. You can really make your house a home by choosing greige flooring with cool undertones.
Greige flooring also provides you with more options for brightening the entire room while maintaining a neutral pallet. The simple fact of the matter is that matching gray with gray or beige with beige creates a boring room. 
Greige flooring introduces more nuance to the neutral spectrum, letting you keep your design neutral while still injecting energizing variety.
There are also other options you can implement to liven up a neutral room through décor and lighting. The right lighting fixture, along with appropriate color temperature bulbs, can do nearly as much for a room as the right flooring or wall colors. 
Of course, your décor is where much of your style shines through as well, so it isn't to be overlooked.
What Makes LVP a Good Match for Greige Flooring?
Luxury vinyl plank (LVP) flooring is a great option for greige flooring, along with a wide range of other color potions. Vinyl flooring has already been in use in many different applications for decades, but LVP takes its versatility and appeal to an entirely new level.
LVP features a similar click-lock design to laminate flooring options, combining the benefits of vinyl flooring with the style options of wood flooring. The appearance of LVP is truly stunning, with both exceptional color and texture. There are many benefits to choosing LVP for your greige flooring.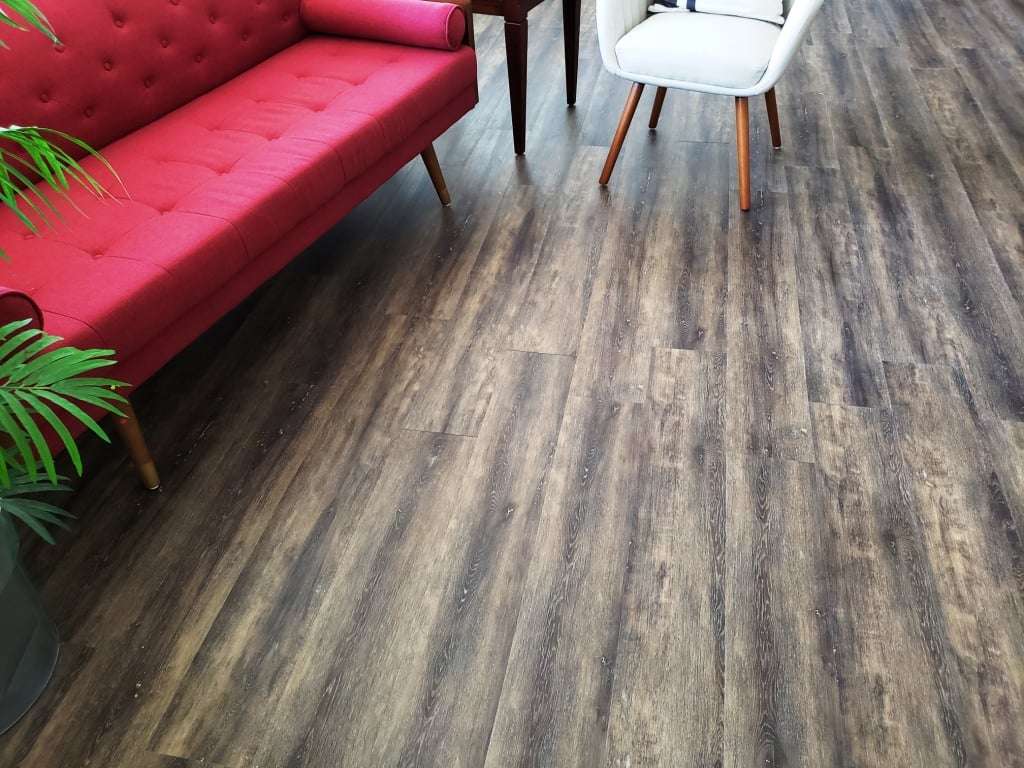 LVP Is an Affordable Option
The term "luxury" is often accompanied by a higher price tag, but that isn't the case with LVP. Vinyl flooring has always been known as an extremely cost-effective option, and LVP brings the same benefits. While it carries a higher price tag than standard vinyl flooring, it's the best value for the quality and style it can deliver.
LVP is considerably more cost-effective than hardwood flooring while providing a similar level of style to your home. The price is one of the primary driving factors that has made LVP so popular among homeowners today.
LVP Is Durable and Easy to Maintain
Another major benefit of LVP over other types of flooring is how easy it is to maintain. It has similar maintenance requirements to vinyl flooring, which means none essentially. Cleaning is incredibly easy and doesn't include the special considerations you would have to take with wood flooring.
LVP is also durable and long-lasting. It incorporates wear layers that can have your floors looking brand-new for years after installation. It can stand up to heavy traffic, making it the perfect option for any room in your home.
LVP Is Available in Just About Any Color and Style
LVP options are available to match just about any style you can imagine. Most LVP options mimic the texture of wood, but there are many other textures available as well. One area where LVP really shines is the color selection.
The unique color-retaining properties of vinyl make it the perfect choice for long-lasting and nuanced color selections. If you choose LVP for your next renovation, you'll have access to the full gamut of shades, colors, and tones.
Among this color selection are many greige flooring options that you can use to achieve the unique style you're aiming for. LVP greige flooring is one of the hottest trends among homeowners today, and you can take advantage of these benefits in your home as well!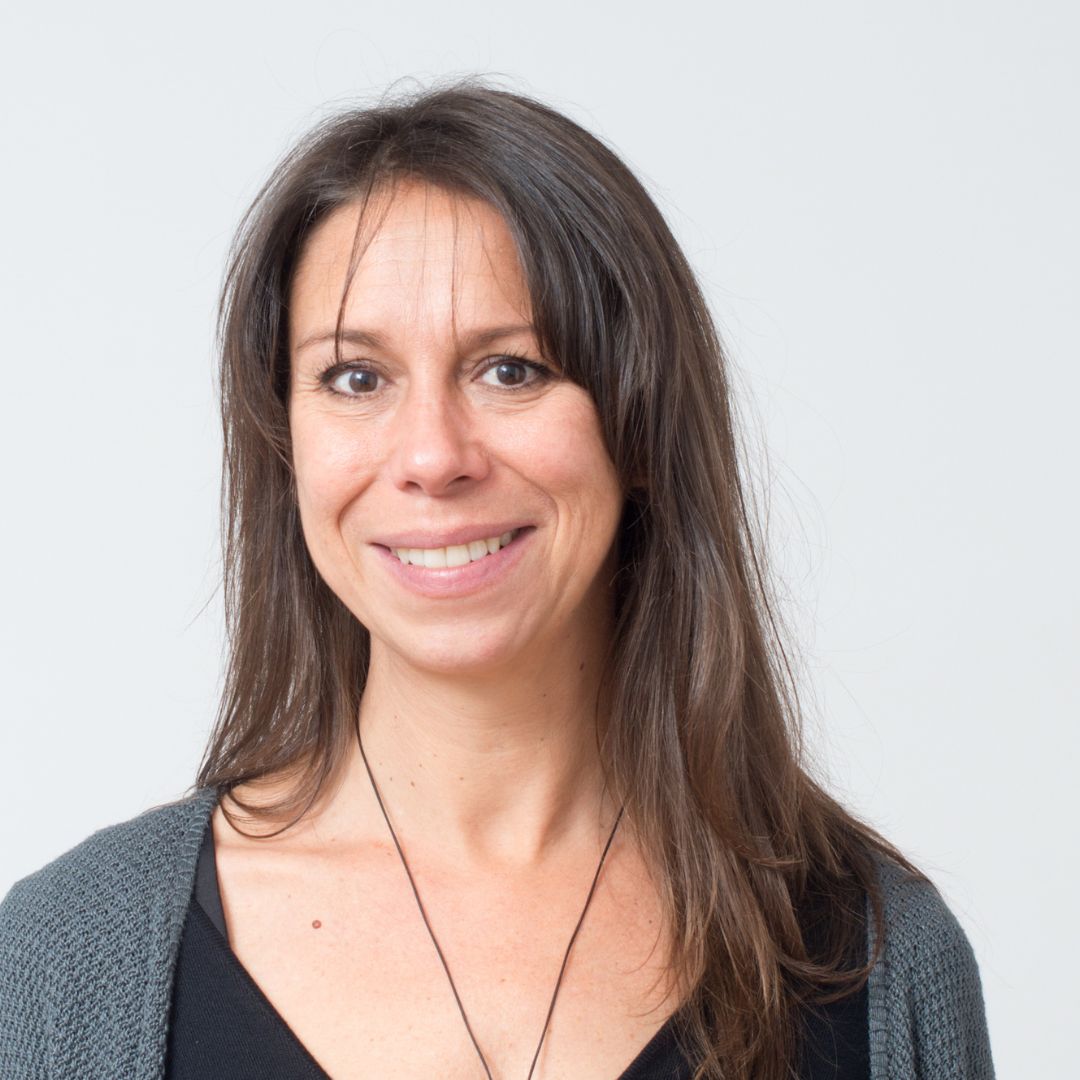 About the Author
Meet Bridgett, your friendly neighborhood green building guru! With more years of experience than she'd like to admit, Bridgett is your go-to expert for all things eco-friendly construction. She's on a mission to make your home the envy of every tree hugger in town (and maybe even the squirrels 🐿️). Let's build a greener, funnier, and all-around better world together – one enlightened eco-conscious choice at a time!