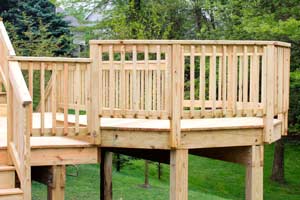 Summer is just around the corner, and your family has been after you to build that deck you've been talking about finally. While adding on a deck can be a DIY project that adds value to your home, there are some definite codes and best practices to follow to build it properly.
Here are 7 common deck-building mistakes and how you can avoid them:
Not Digging Proper Footings for Deck Piers
Do not be a lazy deck builder and dig footings that won't support your deck properly. Many DIYers mistake setting foundation piers above the region's frost line or set atop backfill close to the home's foundation.
For safety reasons, your deck's foundation system must extend a minimum of 12 inches into undisturbed soil. If you live in cold climates where the ground may freeze, your pier foundation must extend even further into a section of ground that won't freeze – anywhere from 36 to 48 inches. This will keep your pier from freezing and heaving upward.
Also, keep in mind that if you build a freestanding deck set near your house and the piers are in a backfill region, your footing depth may have to go as deep as 10 feet to reach undisturbed soil, so you are complying with building codes. A good rule of thumb assumes that all deck piers and foundation blocks will require some digging to be up to code.
Bolting Beams to the Sides of Your Posts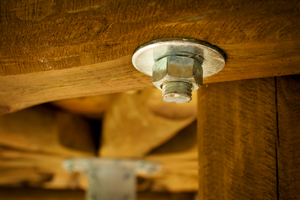 If you are a DIYer and have never built a deck before, we caution you not to follow all of the directions on your deck kit you purchased at one of the big box stores. Many of these directions would have you bolt your deck beams to the sides of your support posts. The problem with that is, your average backyard deck has very few posts, and fewer support posts will result in greater loads at these beam connections. Over time the wood around the bolts would become distorted, and you would be left with a failed connection.
The only time beams should be bolted to the posts' sides is by building low-level decks with short-spanning joists and beams and many more support posts. This set-up will obviously require numerous foundation piers, which is not always the best solution in regions of the country that have a significant frost depth.
There are many different kinds of hardware available that can handle different types of direct-bearing applications of various beams and posts, so there is generally little reason not to go ahead and place deck posts directly beneath beams.
Installing Hardware Incorrectly
One of the most common mistakes in building decks is using incorrect fasteners in hangers. For instance, you don't want to attach joist hangers with deck screws, and you really don't want to use 1-1/4 inch-long 10d nails when you are required to use 3-1/2 inch 16d nails.
Using fasteners that don't have the right corrosion-resistance rating will fail when used with treated lumber. Using undersized bolts in a 6X6 post base is also a mistake to avoid. Shortcuts and what you assume to be "creative solutions" when you find you don't have the proper materials can lead to disaster.
Though sometimes manufacturer's directions shouldn't be followed as is the case with joining beams to the sides of posts, they should be followed when it comes to the hardware you use. Inspectors have tested and approved the hardware in the directions. Don't assume that alternative solutions will be safe.
Not Installing Continuous Handrails on Stairs
When building decks, you should always err on the side of safety, not aesthetics. Handrails interrupted with newel posts are not safe, nor are guardrails used as handrails. To be up to code, continuous handrails must be installed on any set of stairs that has four or more steps. Also, to be considered a handrail, guardrails need to be graspable by those using the stairs.
Using Incorrect Riser Heights When Building Stairs
Your stairs can only have a maximum space of 3/8 inch between riser heights to be up to code. Inexperienced deck builders are often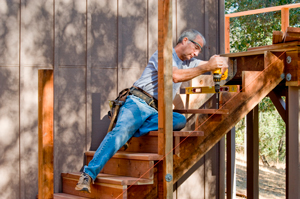 confused by guidelines and cut every notch in the stringer the same. Doing so will result in a bottom step that is roughly 1 inch taller than the rest.
You'll notice that every notch cut into a stringer will have an identical riser height except for the bottom one. Riser heights remain constant using treads placed above and below each step, which effectively adds the same tread thickness. Your bottom step will not have tread below it, though, so you will need to subtract the tread's thickness from the height of the bottom riser.
Not Paying Attention to Clearances and Access Points
It's not enough that your deck is built up to code; you must also make sure your deck interacts with your house properly. This means stairs on multilevel decks cannot block windows, and your deck should not be built too close to your home's main electrical service panel.
Before you even start building your deck, be sure to check required clearances of things like windows, air conditioning compressors, dryer vents, and low-hanging soffits so you can integrate appropriate access into the design of your deck.
Choosing the Wrong Decking Material
You have a few different options of decking material to use. There is pressure treated wood that comes in pine and even cedar and tropical hardwoods. Keep in mind that some of these woods are very expensive, but of all decking materials, wood requires the most maintenance. Do not select this material if you think you won't want to or keep up with maintenance.
If you want the look of wood but not the upkeep, you choose plastic or composite materials. These are designed not to warp or split like pressure-treated woods.
Bamboo decking is incredibly durable and harder than maple or red oak. Because bamboo is actually a grass and not a hardwood, it resists moisture and rots very well, which is important when choosing the material that will live outdoors in the elements year-round. Your best bet is to choose solid bamboo planks that will make a stable deck that could last up to 20 years.
Bamboo is also the more eco-friendly choice as bamboo can regenerate itself in as little as 3 to 5 years, compared to hardwoods, which can take up to 50 years to regenerate.
And finally, bamboo is a much more affordable decking choice. Many people want to use exotic hardwoods like cherry or teak for their decks, but these woods can cost as much as $15 per square foot. Bamboo generally costs between $8 and $11 per square foot – savings that could really add up depending on how large a deck you are building.
Adding a deck to your property can be a great way to increase your home's value and enjoy the warm months of summer with family and friends. Just be sure you avoid making these common 7 mistakes, and you will have a deck that looks beautiful, is safe, and will last for years.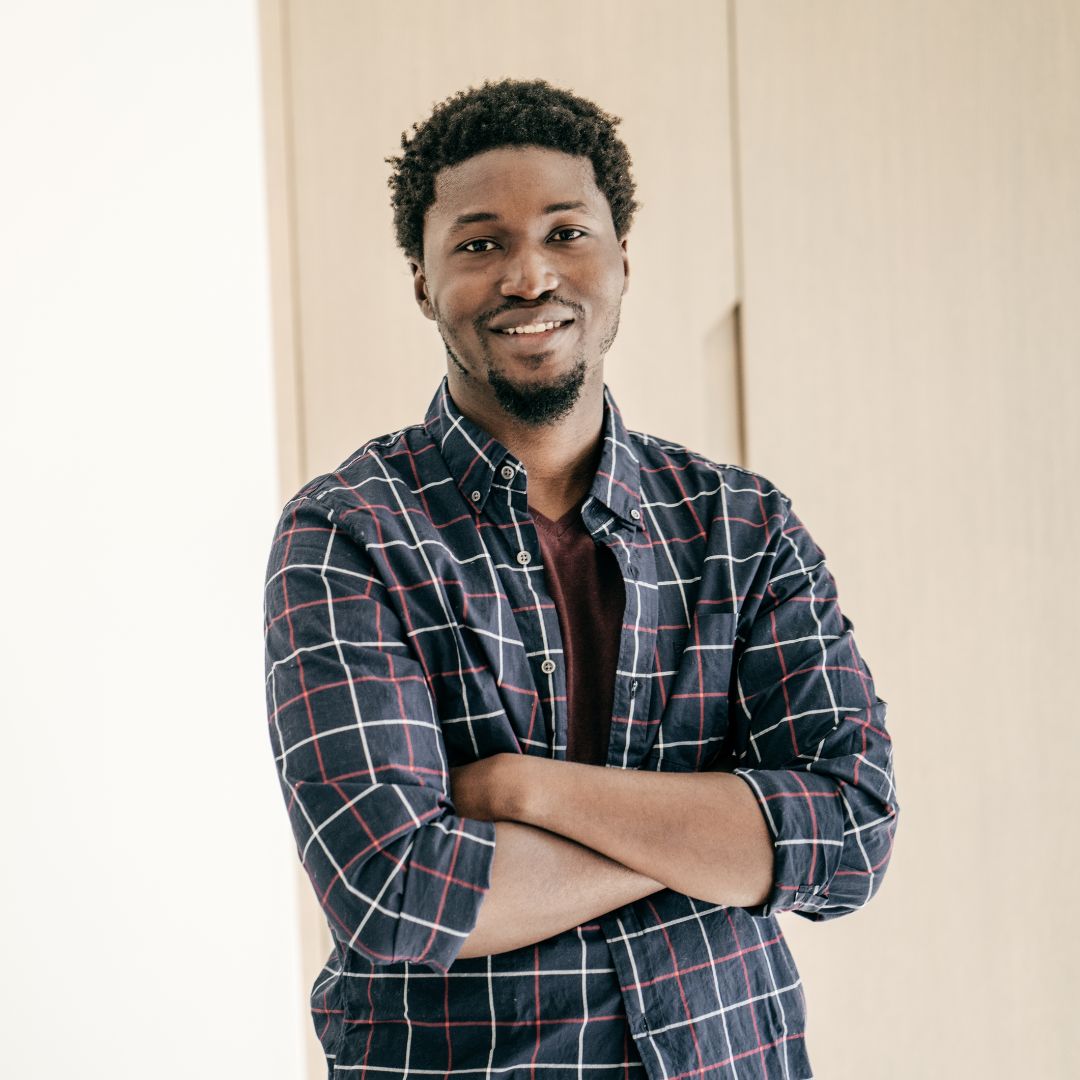 About the Author
James is your friendly neighborhood content writer here at the Green Living Blog. With a passion for all things sustainable, he's your go-to guru for everything eco-friendly. Armed with a treasure trove of wisdom about sustainable living, recycling, and environmentally conscious practices, James is on a mission. He's here to make sure you not only protect your family but also keep Mother Earth smiling. 😊🌎 When he's not busy sharing eco-friendly insights, James can often be found teaching his cat that compost bins make the purr-fect hideaway. 🐱♻️ Join James on his quest to uncover the secrets of defeating wasteful habits while leaving the lightest footprint on our precious planet's ecosystem.