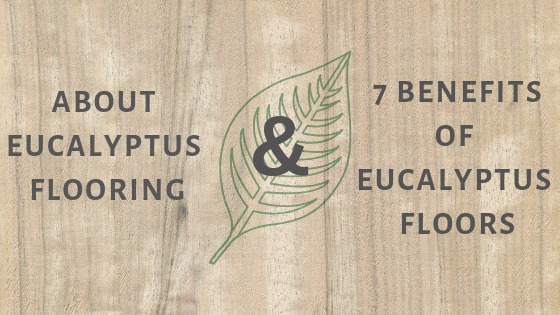 If you're an eco-conscious homeowner, you'll be pleased to know that in addition to our bamboo floors, Ambient offers strand woven eucalyptus flooring. Eucalyptus flooring is sort of like bamboo's cousin, and it's become more popular in recent years. There are hundreds of eucalyptus species out there, so you have a variety of colors and styles to choose from.
We harvest eucalyptus raw materials from well-managed forests. Then, we manufacture our eucalyptus floors by pressing strands together under high heat and pressure. The wood's fibers fuse to form planks that feature eye-catching and unique marbled grain patterns. Due to the construction process, these planks end up being almost three times harder than traditional hardwoods.
Here are some of the benefits of eucalyptus floors:
Renewability
Eucalyptus is known for its rapid growth. When you harvest a eucalyptus tree, you don't kill it; the trimmed parts regrow. It may take five to seven years for a eucalyptus tree to grow back after it's been trimmed – while an oak tree used for hardwood flooring may take 50 years, and other trees can take up to 70 years! Plus, eucalyptus can thrive in some of the driest environments in the world. Because eucalyptus takes less time to renew itself (and because it needs less water), it has a smaller environmental footprint. Therefore, when you compare this material to traditional hardwood, it's the responsible choice. Feel good about the floors in your home!
Distinct look and feel
You can't deny that eucalyptus is a bold choice. Its grain pattern is a unique marbled effect, it comes in a rich array of colors, and it looks very sophisticated. It resembles hardwood, yet it's unique because of its interesting grain and eco-friendly aspects. When you look at a eucalyptus floor's planks, you can see the small round knots from the trees. It's similar to bamboo flooring – when you look at bamboo, you'll notice the nodes on the planks.
Lasting durability
It's no secret that eucalyptus floors last. That's because they offer superior durability over other flooring types. In fact, eucalyptus floors are about two to three times harder than oak floors (oak is the standard flooring type for hardness.) You might not be familiar with eucalyptus flooring, bamboo flooring, and the Janka hardness scale, but bamboo and eucalyptus have a Janka hardness rating of well over 4500 pounds, so it easily resists dents from furniture, high heels, pet claws, sports equipment, and just about anything else you can think of.
It's normal for floors to degrade, but eucalyptus floors experience less degradation over time than oak. Eucalyptus also holds up to moisture; small droplets will evaporate into the wood. Eucalyptus flooring is installed and maintained the same as traditional hardwood floors. Also, as with all hardwoods, you'll want to dry up any liquid puddles within 20 hours so that they don't affect the planks.
If you have children or pets, your home's high-traffic rooms can benefit from eucalyptus floors. They're dependable and not easily susceptible to damage, so they'll look gorgeous for years to come and add value to your home upon resale.
Versatility
Thankfully, eucalyptus floors are timeless – it doesn't matter where or when you install them. You can install eucalyptus in your kitchen or living room, and you'll have floors that look and feel great year after year. Businesses, such as clothing stores, restaurants, and spas, can also benefit from eucalyptus floors. One of the best parts about eucalyptus is that it can easily complement your décor and paint. If a style is important to you and your family, consider eucalyptus flooring. You can find eucalyptus in light and dark tones, as well as various textures. No matter where you install it, eucalyptus will make your space feel warm and inviting.
Easy installation
Eucalyptus floors come in a tongue and groove (or sometimes click and lock) construction. This allows you to float, glue down, or nail them down. It's very similar to traditional wood floor installation.
While eucalyptus floor installation is DIY-friendly, keep in mind that it's still preferable to leave it to the professionals. It's one way to ensure an error-free installation.
Affordability
If you want hardwood in your home but find traditional hardwood flooring a little outside your budget, eucalyptus is an affordable option, and you get the bonus that eucalyptus flooring almost always comes in wide planks. It's perfect for the homeowner on a budget – the price range is about $3-$5 per square foot, and the supply is less strained than that of hardwood. Because of the lower price, you're able to install more for less. Often, eucalyptus is half the cost of most traditional wood floors!
Easy cleaning and refinishing
If you lead a busy life, eucalyptus floors may be just what you need. To clean your eucalyptus floors, simply vacuum or sweep at least once a week to remove any dirt or debris. That's pretty much it! If you need to use a cleaner (which we recommend from time to time), find one that's designed for hardwood. Then, use a mop to lightly work the cleaner into your floors. Like bamboo and hardwood flooring, you should avoid waxes and excessively wet mops.
To prevent furniture marks, use protective pads on chair and table legs. Instead of pulling furniture across the floor, lift it and set it down.
You can re-sand and refinish your eucalyptus floors just like you would hardwood floors, but make sure you don't over-sand them. Once you refinish your eucalyptus floors, they'll look just as good as they did when they were first installed.
If you need to, you can use a humidifier and dehumidifier to counteract the effects of seasonable changes on your floors.
We hope you've learned a few new facts from our guide to the benefits of eucalyptus floors. Eucalyptus's qualities make it a superior choice over maple, walnut, oak, and other traditional hardwood floors. If you're ready to install eucalyptus floors in your home, you can trust Ambient. We provide you with the highest quality – and it won't cost you a fortune.
To guarantee that our products are safe for all families, we independently test them annually to ensure that they exceed indoor air safety standards. We care about our customers, which is why we're proud to say that our floors meet the CARB Phase 2 indoor air standard (most strict in the world) and are also Floorscore Certified for indoor air quality. We offer a 30-day money-back guarantee and offer an industry-leading lifetime structural and finish warranty. We want to make sure you're 100% satisfied with your new floors!
If you would like to receive a free sample of our eucalyptus flooring and see for yourself how beautiful and durable it truly is, just click on the box below or call one of our flooring experts at 866-710-7070, today.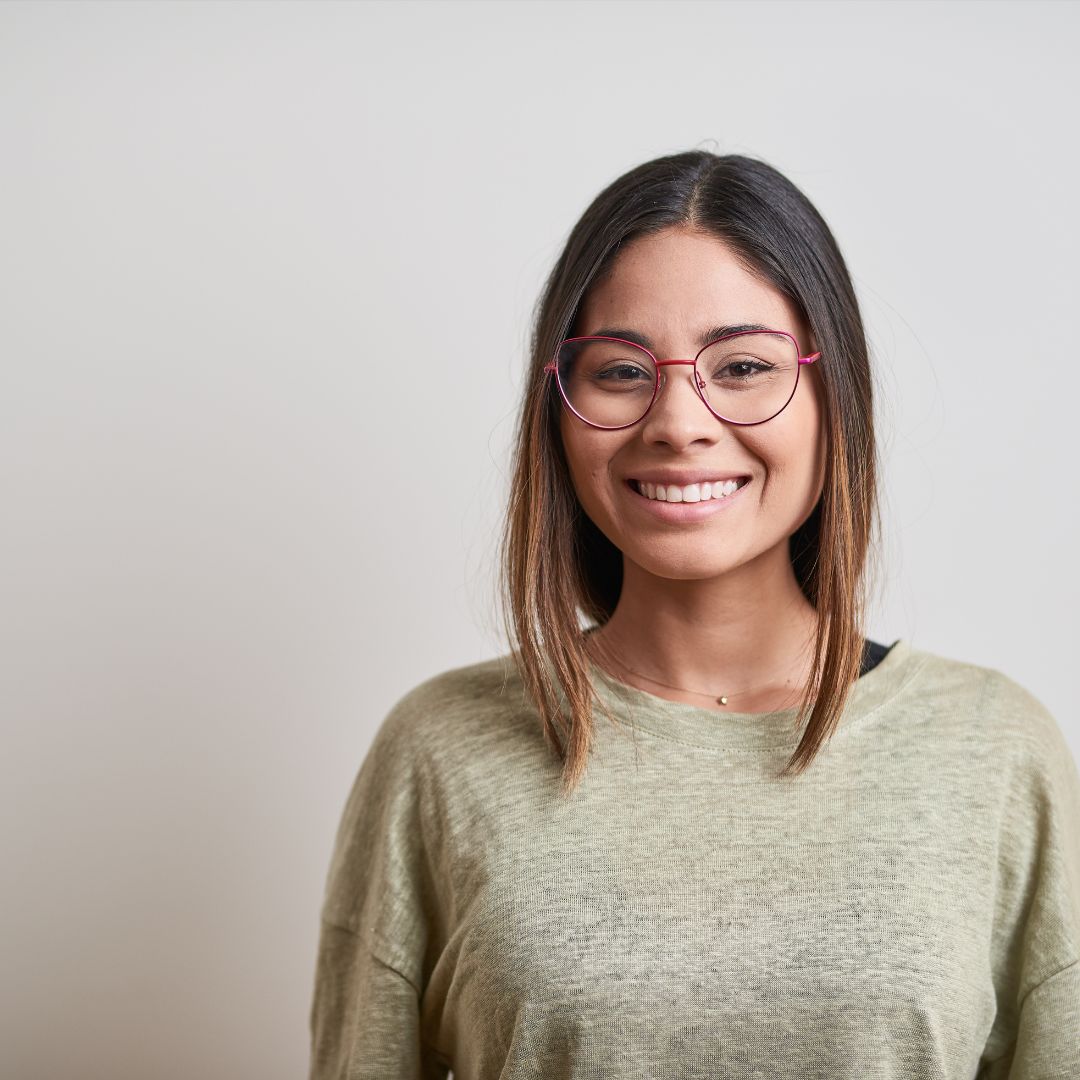 About the Author
Jen is your go-to guru for crafting a cozy, green cocoon. 🪴 Her dive into sustainable building wasn't just about saving the planet—it started as a mission to make family movie nights eco-friendly (and to ensure the popcorn was the only thing getting heated!). With a knack for breaking down the jargon, Jen turns eco-lingo into everyday language. Swing by the Green Living blog for a mix of earth-loving advice and home improvement hacks. Whether you're just dipping your toes into green waters or you've been swimming in the deep end of DIY projects, Jen's here to guide, giggle, and remind you that every eco-choice is a step towards a planet that thanks you… and maybe even sends a rainbow your way! 🌈