The zen of bamboo flooring is beginning to meet yoga's power in many studios across the US. If you want a place that exudes health and vitality and feels like a proper studio, then the first area to look at is your floor. If it looks great, is kept clean, polished, and inviting, people will lay down their yoga mats with enthusiasm before they begin their practice.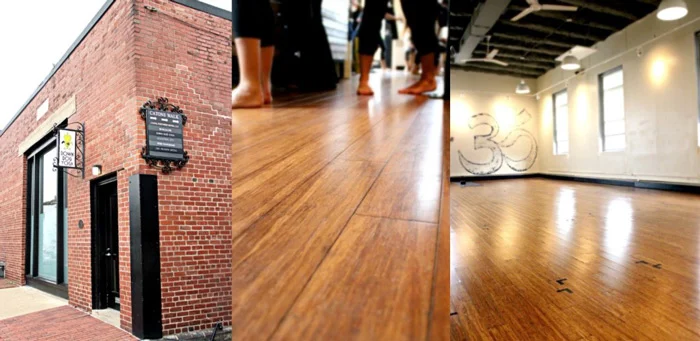 What could be more important than ensuring your yoga studio has the right flooring for your clients? Wonderfully aesthetic and brilliantly sustainable, bamboo is not only durable, but it's easy on the environment, too. Whether performing the downward dog or the plank, saluting the sun, or meditating on your breath, most yoga practitioners are more mindful of the environment, so bamboo is always an excellent fit for this zen culture.
Countless yoga studios have chosen our flooring company for their studios across the country. Always trying to stay connected with the real world, choosing a floor made from bamboo seemed the perfect choice for their needs. It looks professional, clean, and inviting, which is good news for this popular exercise franchise.
Here are some of our favorite reasons why bamboo mixes so well with yoga, Pilates, and other exercise regimes!
1. Natural Products
Bamboo and eucalyptus flooring are made from natural products highly sustainable in the modern world. Whereas hardwood takes time to regrow and replace, bamboo is a fast-growing grass that, when managed properly, can be harvested regularly and replenished much quicker. We source our bamboo from reputable suppliers who use the latest green manufacturing techniques to ensure all the natural bamboo is ethically harvested.
Using a floor made from bamboo for your yoga studio is good for the health of your clients. The surface is naturally dirt-resistant, it doesn't attract dust mites like other floors, and it's great for anyone who might suffer from an allergy. With the right underlayment for your flooring, yoga students will be able to work happily on an insulated floor that absorbs the shock of all movements, ensuring they don't get any injuries.
2. Easy to Clean and Maintain
The great thing about bamboo flooring for yoga studios is that it is pretty easy to clean and maintenance is kept to a minimum. Simply brushing, spraying with a hardwood floor cleaner, and then wiping down with a damp mop is often enough to keep your floor in pristine condition. After a hard day dealing with clients, you don't want to spend too much time cleaning up afterward, and keeping maintenance to a minimum is just one of the things that make bamboo attractive to studio owners.
Even when scratches and marks appear on the flooring, they can easily handle light buffing or even dabbing a small mineral oil on the problem area. Any surface scratches will disappear over time just from walking on them.
Our bamboo and eucalyptus floors are safe for children, infants, and families to play on and are harvested from well-managed forests. It's one reason why many customers opt for bamboo over hardwood when they are looking for strong but safe flooring for their studio.
3. Great for Your Business
Not only is bamboo great for the exercise industry, but it's also an excellent option for any business. First of all, it looks extremely professional — clean, neat, elegant, and healthy. When potential students visit your studio and see the floor in pristine condition, they are more likely to join up and stay. Bamboo has the highest Janka Hardness ratings of any wood floor, so you won't have to refinish it often like other wood floors.
Combined with well-decorated walls and a few plants here and there, a bamboo floor can evoke a sense of relaxation and comfort, the ideal place to start learning or honing individual yoga practice. It also shows customers that you care about them and the environment, which can easily boost your reputation and put you ahead of the area's competition.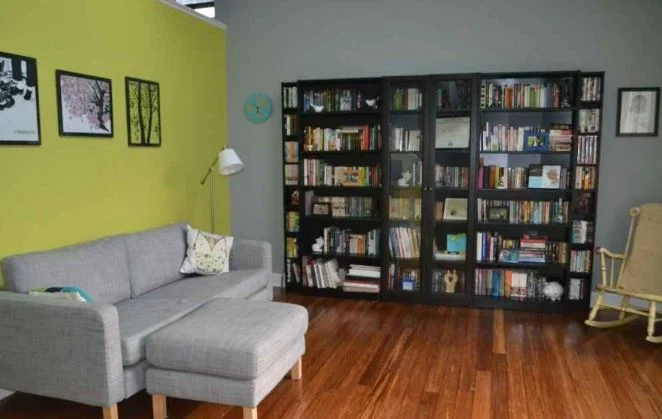 4. Cost-Effective and Quick to Lay
Of course, many studios operate under tight margins where every cent counts, especially when a business is in its early stages and just starting. The great news is that bamboo flooring for yoga studios is very cost-effective and comparably cheaper in most instances than normal hardwood flooring.
It's also easy to install. Just as with hardwood flooring, there are several different bamboo floors, including click and lock and engineered options. If you have the experience and skill, you can do everything yourself or decide to bring in a professional installer to do the job.
Choosing Eucalyptus for Your Yoga Studio
Another option other than bamboo is to go for eucalyptus. Both are equally hard wearing and look great, and there is little technical difference between the two. The main difference is largely aesthetic because you can see the wood's knots with eucalyptus floors, making it look more natural.
Other Ways to Decorate Your Yoga Studio
Of course, the floor is just one part of the yoga studio. Your studio needs to exude calm and contemplation, and having the right plants and wall furnishings in place makes all the difference in creating an atmosphere of relaxation.
You don't want your space to be cluttered and distracting, but you don't want it to be empty and cold either. Some studios incorporate large mirrors so students can see how they perform, while other places look to have a more comfortable environment that reinforces a deeper sense of health and vitality.
Having an incredible floor is a great starting point for developing your studio and building your yoga brand. There's no better choice than bamboo or eucalyptus if you want a healthy base for your studio built to last.
If you would like to have some samples sent to your business for some decorating inspiration, click on the box below or call one of our helpful and knowledgeable professionals (866) 710-7070 today.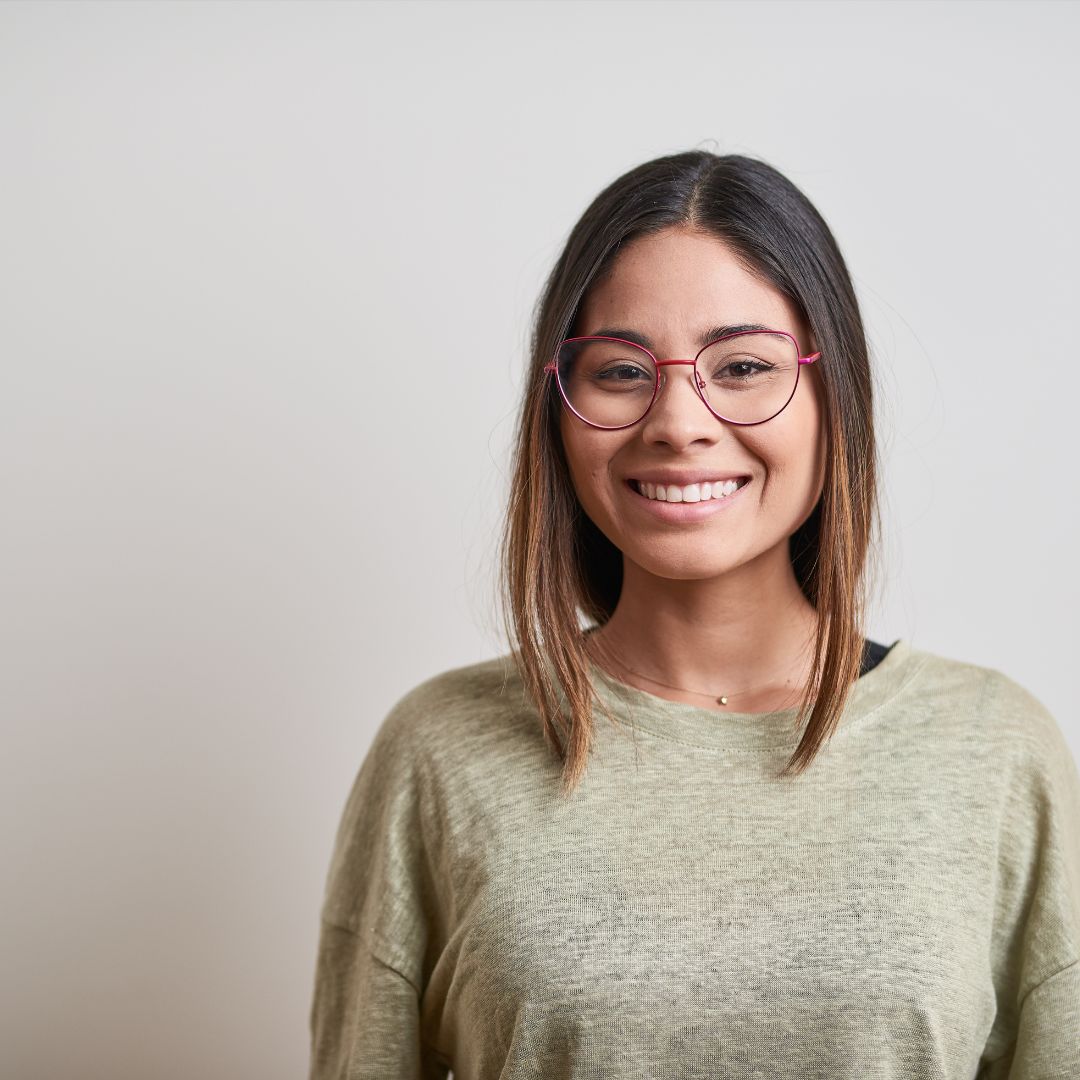 About the Author
Jen is your go-to guru for crafting a cozy, green cocoon. 🪴 Her dive into sustainable building wasn't just about saving the planet—it started as a mission to make family movie nights eco-friendly (and to ensure the popcorn was the only thing getting heated!). With a knack for breaking down the jargon, Jen turns eco-lingo into everyday language. Swing by the Green Living blog for a mix of earth-loving advice and home improvement hacks. Whether you're just dipping your toes into green waters or you've been swimming in the deep end of DIY projects, Jen's here to guide, giggle, and remind you that every eco-choice is a step towards a planet that thanks you… and maybe even sends a rainbow your way! 🌈