When choosing the best flooring adhesives for your project, there are definitely some reasonably priced options available in the market. Choosing an adhesive may depend on what type of subfloor you have in your installation project. Here is a guide to help you choose the best adhesives for your bamboo flooring.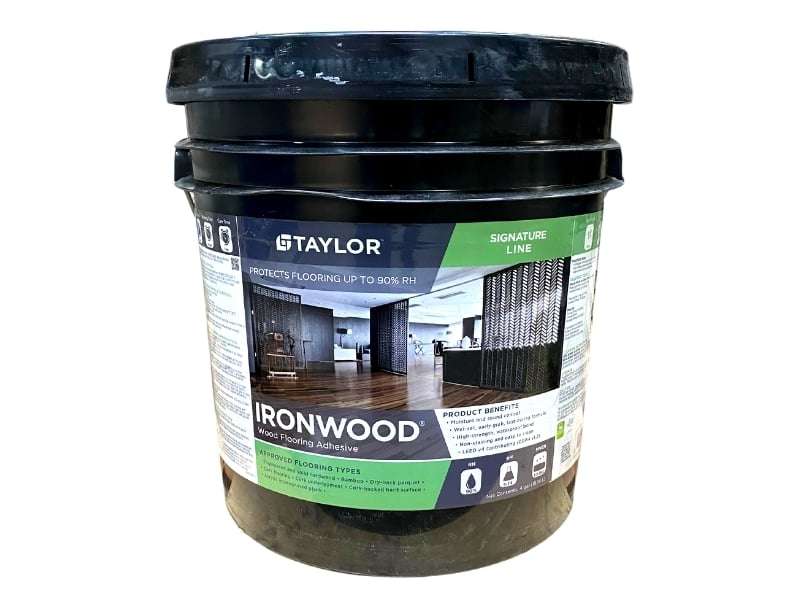 Hardwood and Bamboo Flooring Adhesive Types
Urethane Flooring Adhesive (also used for solid hardwoods)
This moisture cure adhesive is typically used over plywood, tile, and even existing hardwoods. Many brands on the market are very well known, such as Bostik and Titebond, and can be found in most big box stores.
Urethane Flooring Adhesive with Moisture and Sound Barrier (also used for solid hardwoods)
This moisture cure adhesive is commonly used over concrete slabs, crawl spaces, and other areas where there may be subfloor moisture coming up. For a nice combination of price and sound rating, we recommend you check out our Ironwood Wood Floor Adhesive, which is a LEED-compliant, low-VOC, one-part, trowel-applied urethane adhesive that's easy to spread and cleans up fast. Adhesives with sound and moisture barriers are commonly used in high-rise buildings like condominiums, which have a higher standard for sound insulation between levels. It's crucial with these types of adhesives to use the correct trowel to ensure a proper spread rate, or the glue may fail, and your floors will cup.
The Two Methods for Gluing Down Bamboo Floors
Flash Method
This method involves the adhesive being allowed to "flash" for the recommended amount of time before installing the flooring. Using this method requires you to trowel out large portions of the room so you can then spend most of the time laying the planks down. It's important not to exceed the flash time recommendations and not trowel more floor area than you can realistically cover within a 2-hour window.
Wet Lay Method
This method involves applying the adhesive to the substrate with a trowel and then immediately placing the flooring planks onto the "wet" adhesive. The installer should not spread any more adhesive than can be worked on within a forty-minute time period. Should adhesive come in contact with the face of the plank, wipe it off immediately. To prevent slippage, use blue painters' tape perpendicularly along the lengths of the planks. This tape can be removed once the adhesive has set.
Keep in mind; whichever method you use, once the floor is glued down, it won't be easy to get back up.
Using a Urethane Bamboo Flooring Glue
When using the glue-down method, select a premium wood floor adhesive, preferably one that is urethane-based and not water-based. Ideally, it would help if you used an adhesive that contains 0% water. You should always check with the manufacturer for warranty information and installation instructions, and guidelines for safe use and storage recommendations. Once cured, with urethane adhesives, they're waterproof, elastomeric, and provide a tough, flexible, tenacious bond to various surfaces.
Overview of The Different Installation Methods
Nail-Down Method
Nailing down a bamboo floor to a wood subfloor is the traditional method of installation. Nails, or sometimes staples, are driven in at a specific angle through the tongue and then hidden by the next plank. Since the nails and staples are hidden, this method is sometimes called "blind or secret nailing."
Floating Method
A floating floor is actually attached only to itself and not to the subfloor underneath, making it a suitable option to go over any subfloor, regardless of its wood, concrete, tile, and vinyl. A floating floor is also fairly simple to install, making it a method many DIYers and weekend renovation warriors choose.
Glue-Down Method
This method involves gluing the actual bamboo planks to the subfloor, and that subfloor can either be concrete or plywood. Although it can be messier than nailing down or floating, this method is usually the best installation option because it provides the strongest bond. The adhesive acts as a sound barrier, preventing irritating, squeaking noises associated with the nail down or floating installation methods.
When choosing this installation method, you should wear long sleeves and gloves to avoid having your skin make contact with the flooring adhesive.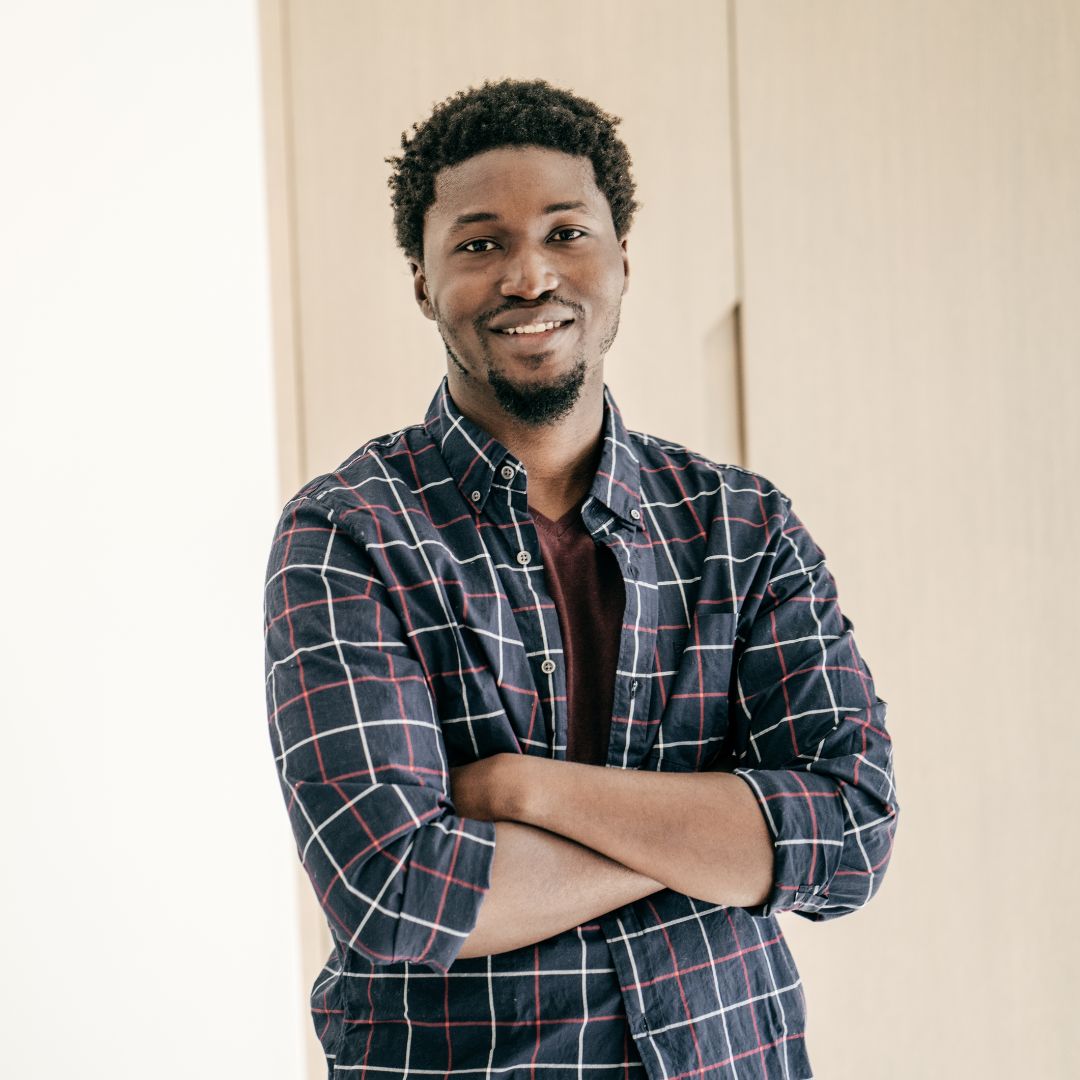 About the Author
James is your friendly neighborhood content writer here at the Green Living Blog. With a passion for all things sustainable, he's your go-to guru for everything eco-friendly. Armed with a treasure trove of wisdom about sustainable living, recycling, and environmentally conscious practices, James is on a mission. He's here to make sure you not only protect your family but also keep Mother Earth smiling. 😊🌎 When he's not busy sharing eco-friendly insights, James can often be found teaching his cat that compost bins make the purr-fect hideaway. 🐱♻️ Join James on his quest to uncover the secrets of defeating wasteful habits while leaving the lightest footprint on our precious planet's ecosystem.