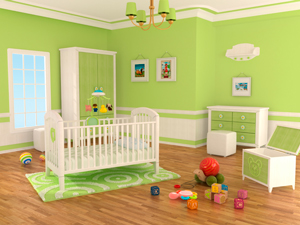 There's nothing quite as exciting, or terrifying, as bringing your baby home for the very first time. And while many new parents take the time to go through their home and "baby proof" it, ie. putting safety caps over outlets and locking cabinet doors that may house dangerous chemicals, other dangers are lurking in most homes that can affect you and your baby's health.
Here are some steps you can take to make a toxin-free home.
When Was Your Home Built?
If your home was built before 1980 there's a very good chance it contains lead paint. If this is the case, and you are planning on renovating any part of your home before the baby arrives, you will definitely want to hire a contractor certified in lead abatement instead of doing the remodel yourself. To see a listing of certified contractors in your area, call EPA at 1-800-424-LEAD.
Choose Zero-VOC or Low-VOC Latex Paints and Stains
Zero-VOC or low-VOC latex (water-based) paints and stains are the absolute greenest and healthiest choice for any room in your house, particularly the nursery. If you're not sure which brands carry these kinds of paints and stains, speak with someone at your local hardware or big box store.
Forego Vinyl Products
Many blinds and shades on the market are made from vinyl (PVC) and are not the healthiest choice. Best to go with either wood or metal blinds and avoid the plastic roller shades and wallpaper which are usually made with vinyl (PVC). And, to be as healthy as you can, be sure to regularly clean your window coverings to remove any dust that can cause allergies and breathing problems.
Buyer BEWARE When Buying Mattresses and Other Furniture
There was a time when buying a mattress seemed much easier because you basically only had three options: soft, medium, or firm. Nowadays things are made from all kinds of materials to suit all kinds of sleeping bodies. With all of these choices, it's pretty hard to know which is the most comfortable, the best value, and the greenest. Many people opt for memory foam beds without realizing they are made from petro-chemicals that constantly give off chemicals while you sleep. If you like that type of feel but want a healthier choice, go with natural latex instead. It's antimicrobial so resists mold, mildew, and dust mites. Other healthy mattress options would be wool or cotton.
When it comes to other furniture, solid wood furniture is going to be your healthiest choice. You'll want to avoid furniture that is made from particleboard or fiberboard which contains formaldehyde-based glues. Companies like IKEA sell upholstered furniture that does not contain toxic flame retardants.
Although it's very attractive, leather is treated with chromium, a chemical that is used during the dying and tanning process, and many people have a strong allergic reaction to chromium-treated leather.
Always ask questions before you buy any product to make sure you know exactly what you're buying.
Go with Greener Adhesives, Caulks, and Grout
It's easy to buy green products for some of the bigger items in your home and think you've made your house safe and healthy, but smaller things are lurking about that can negatively impact your family's health as well. Like the paint you choose, go with low-VOC products and avoid ones that contain a group of chemicals called phthalates. If you even see the names dibutyl phthalate (DBP) or butyl benzyl phthalate (BBP), do not buy them.
Thermostats
Yes, even your thermostats, which seem so benign, can be harmful. Choose digital thermostats as they are mercury-free.
Shower Curtains
Shower curtains, especially ones made for little kids' bathrooms with colorful fish and what-not, are generally made from vinyl, which you always want to avoid. Better to choose curtains that are made of natural fibers, nylon, or even polyester.
Avoid PVC Piping in Your Plumbing
You may have noticed that we have been suggesting you avoid any products made with vinyl/PVC, this goes for your plumbing pipes as well. You especially want to avoid using PVC for pipes that are carrying drinking water. Much healthier alternatives would include copper and polyethylene pipes.
When Your Budget Doesn't Allow for Granite
Granite is the most asked-for material for kitchen countertops, but it's also one of the most expensive, and not every budget can afford it. Here's what you do: go with laminate counters, but not just any laminate, choose American-made high-definition laminate which is vastly different from the stuff your grandmother had in her kitchen. These counters look and feel just like stone but are a fraction of the cost. They are also recognized by the US Green Building Council as an eco-friendly surface choice.
Maintain Moderate Temperatures in Your Home

Obviously, you can't go out and completely refinish your home and buy all new furniture unless you just won the lottery. One way you can keep the formaldehyde levels in the air inside your home low is to keep your temperature and humidity at a low-to-medium level. This will keep your air much safer.
Avoid Carpet
Carpets not only are a haven for dust and other harmful allergens but many, if not most carpets and pads, are made with glues and toxic flame retardants. A much healthier alternative is to install floorings such as cork, linoleum, or bamboo. More and more homeowners are opting for these floors because they have the same beauty and durability as traditional hardwoods but cost a fraction of the price.  Floors from a reputable dealer will not contain any formaldehyde or other harmful chemicals and will have been harvested in an eco-friendly, sustainable manner.
If you go with hardwood but still want some softness on your floors, consider some nice area rugs which are easy to clean than regular carpeting so you can tackle dust and pet dander.
Bringing your newest addition home will fill you with the greatest joy. Oh yeah, and that anxiety. But the good news is, that anxiety eventually goes away in about 20 years.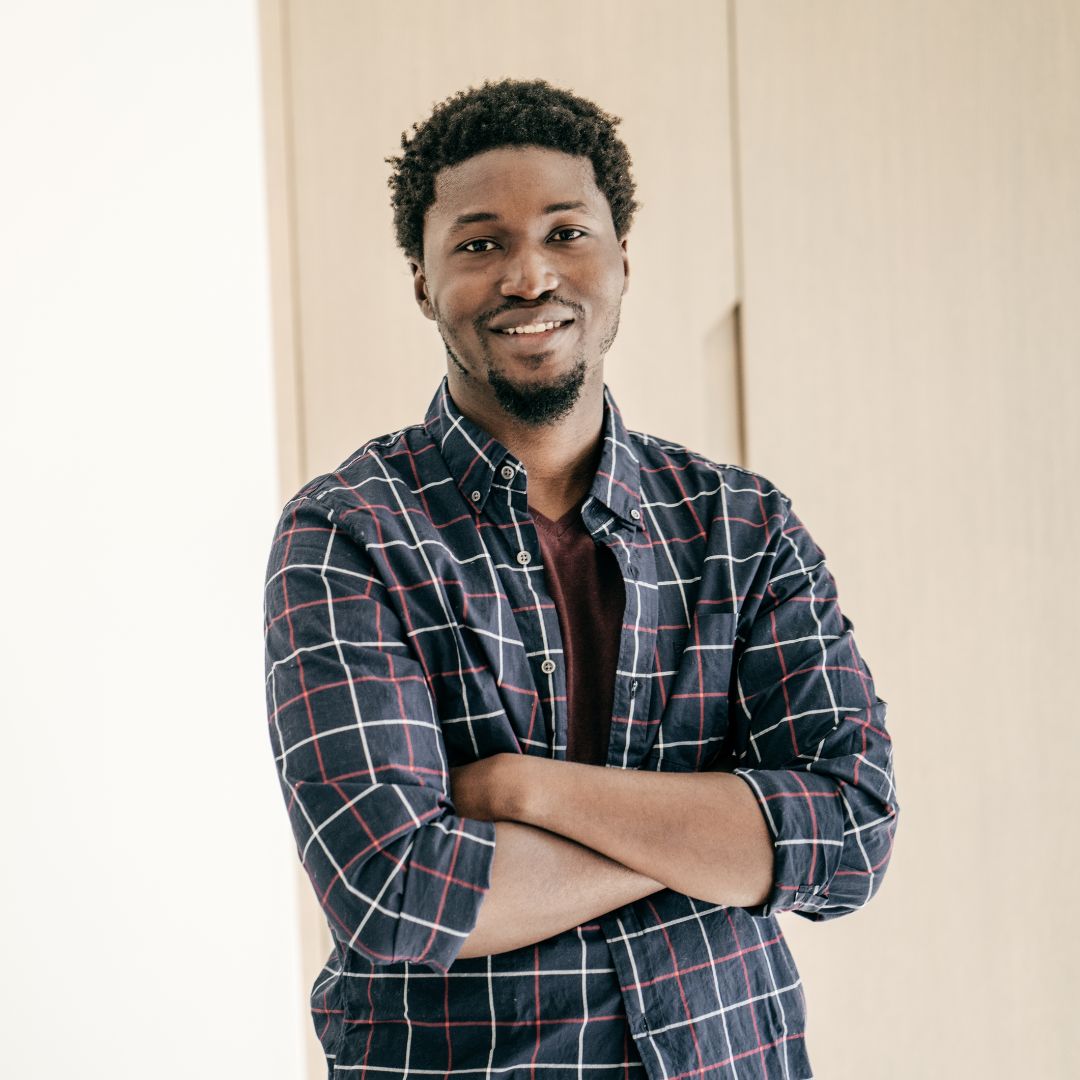 About the Author
James is your friendly neighborhood content writer here at the Green Living Blog. With a passion for all things sustainable, he's your go-to guru for everything eco-friendly. Armed with a treasure trove of wisdom about sustainable living, recycling, and environmentally conscious practices, James is on a mission. He's here to make sure you not only protect your family but also keep Mother Earth smiling. 😊🌎 When he's not busy sharing eco-friendly insights, James can often be found teaching his cat that compost bins make the purr-fect hideaway. 🐱♻️ Join James on his quest to uncover the secrets of defeating wasteful habits while leaving the lightest footprint on our precious planet's ecosystem.