Considering finishing your basement? Though basements can be the most challenging space in your entire house to installing flooring, you may be surprised to hear that you have quite a few options when it comes to the kind of flooring you choose. To select the right basement flooring for your home, there are some things you need to take into consideration: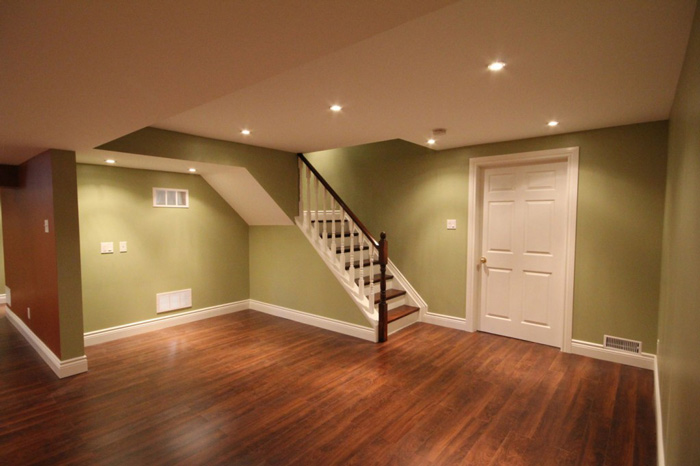 Bamboo & Eucalyptus Floors
In our experience and the experience of many homeowners and builders we've worked with for basements. What makes bamboo such a great material to use in moist areas of your home? Because bamboo is actually a grass and not a hardwood, it has low absorption properties.  Not only is bamboo moisture-resistant (and rot-resistant), it is also an eco-friendly material that is highly durable, affordable, and easy to install.  We recommend that you glue the flooring down using an adhesive that contains a moisture barrier or float a click-lock engineered floor over a.  Bamboo gives a warm and cozy feel underfoot, and they're also eco-friendly and affordable.
Concrete Flooring
It would help if you always considered painting or staining the concrete floor you currently have. Many designers are now building luxury homes where concrete floors are used throughout the house – in other words – concrete is now chic. This would be your cheapest and easiest option, and if your basement is well-built and insulated, your concrete floors will be much warmer than you think.
Stone Tiling
Check out some of the more durable stone tiles like slate – these are a popular choice for basements. Although often more affordable, it's not recommended you use softer, faux stones because they most likely won't hold up in your basement.
Engineered Wood
It is recommended you only go with an engineered floor if you have determined that your basement is relatively dry and not prone to flooding. These floors are constructed by layering different hardwood kinds and generally have a high-density fiberboard at the core. This flooring is thinner than traditional hardwood floors (which you should NEVER install in your basement) but engineered to withstand some level of moisture. Understand that even engineered floors can become damaged and warped if exposed to too much moisture.
Ceramic and Vinyl Tile
Ceramic or vinyl tile can work well in basements, but only if the subflooring will remain dry enough for the adhesive to stick. If you choose to install these tiles, be sure to prepare your subfloors carefully.
Flooring Not Suitable for Basements
Unless you live in an area of the country that experiences year-round dry climates (and often homes in these areas of the country don't even have basements), you should avoid installing the following floors in your basement:
Carpet
One of the biggest mistakes homeowners make is to install carpeting down in the finished basement to warm-up space. The problem with carpeting is, it can easily trap moisture and is susceptible to mold and mildew. Suppose you want the warmth and softness downstairs, better to throw down some large area rugs. Make sure not to spend a fortune on these rugs as you'll most likely have to replace them every few years.
Solid Hardwood
Given that hardwood floors are somewhat expensive and susceptible to moisture, installing hardwood floors in your basement can be tricky.
Bamboo looks and feels almost identical to hardwood, but as we've already explained, it can stand up to high levels of moisture and humidity.
Finishing your basement can add a lot of extra living space as well as value to your home. Just be sure you follow these guidelines, so you end up with a suitable floor for space.
Carefully Monitor Moisture and Humidity
The primary material for basement construction in this country is cement, one of the most durable materials available to home builders. Concrete does have one main weakness, though, and that is that it is a porous material, which means it allows water vapor to seep into the basement through the foundation walls and slab floor. Older homes can also let moisture through cracks in the foundation or where the foundation and exterior walls join.
If your concrete slab emits too much moisture, your floors might swell and buckle and/or develop mold and fungus and eventually start to deteriorate.
Before you install any floor, you will want to ensure that the slab is sealed – make sure that either A) the glue you are using to lay your flooring comes with a vapor moisture barrier mixed into it () or B) to first install a vapor barrier over the slab. This barrier may be a roll-down plastic or, or paint-on coatings. The type of flooring you choose will determine which vapor barrier you will want to utilize.
Another method of managing water vapor is to raise the floor of your concrete slab. This added gap of air will dissipate moisture. Along these lines, some companies sell basement flooring tiles with a vapor barrier built right in. The tiles have a decorative vinyl or carpeted top, and the tiles allow your concrete slab to breathe.
Flooding
No matter how soundly constructed basements are, they are still prone to flooding. That's simply the nature of having a space built below the ground. If your basement has flooding issues, you should really address them as best you can before renovating your space and spending the money on new flooring. Consider keeping water away from your basement through proper site grading, a solid drainage system, and a sump pump.
An Uneven Surface
Before installing any floor in your basement, check to make sure your concrete slab is even. If it's not, you can use self-leveling cement to create an even subfloor. Be sure you follow the manufacturer's directions very carefully because you must prepare your concrete slab correctly and apply the right bonding agent.
Low Ceilings
A basement rarely has any real headroom, especially with the HVAC air ducts overhead. Even though your new floors will add only a couple of inches, this height difference can make or break meeting your minimum ceiling height required by your local building codes. Check to see what your particular codes are and, if need be, look for a low-profile flooring solution.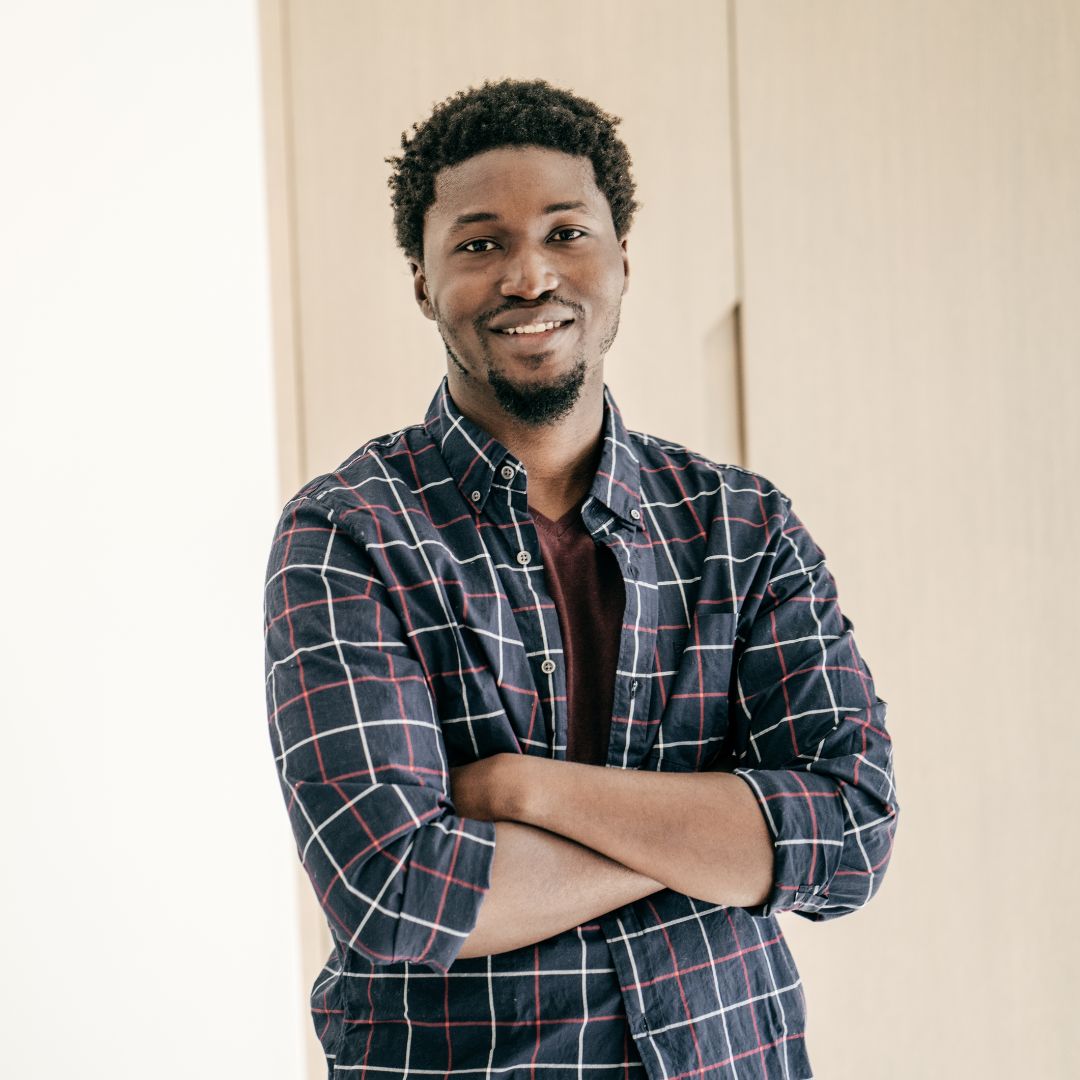 About the Author
James is your friendly neighborhood content writer here at the Green Living Blog. With a passion for all things sustainable, he's your go-to guru for everything eco-friendly. Armed with a treasure trove of wisdom about sustainable living, recycling, and environmentally conscious practices, James is on a mission. He's here to make sure you not only protect your family but also keep Mother Earth smiling. 😊🌎 When he's not busy sharing eco-friendly insights, James can often be found teaching his cat that compost bins make the purr-fect hideaway. 🐱♻️ Join James on his quest to uncover the secrets of defeating wasteful habits while leaving the lightest footprint on our precious planet's ecosystem.