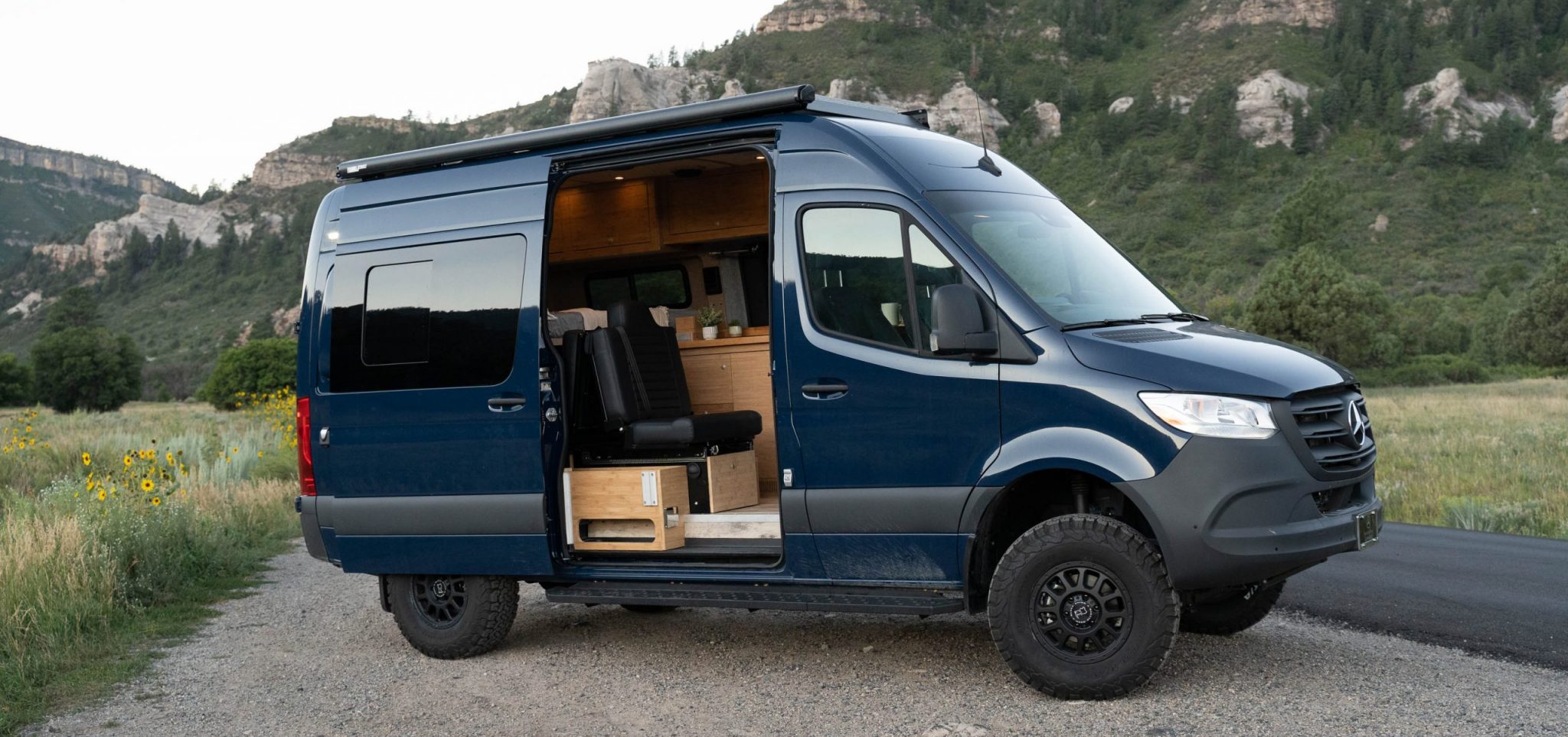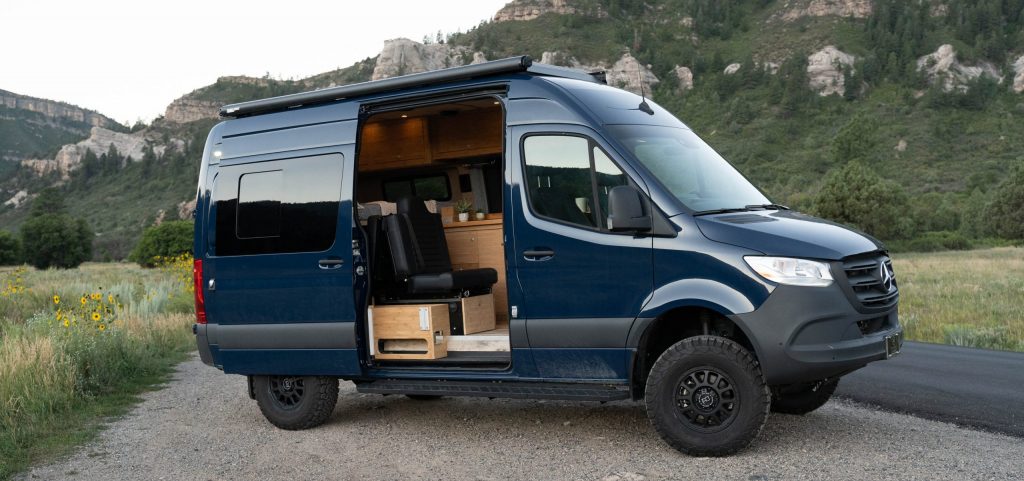 As a company specializing in building products, we usually see our products in homes – and the occasional commercial space. For our latest customer story, we're hitting the road with San Juan Vans. This unique company has utilized our bamboo plywood for cabinetry, countertops, and more. This is par for the course, but here's the catch: these cabinets and counters are installed in modified sprinter vans!
Yes, you read that right. San Juan Vans specializes in camper vans used for anything from off-grid adventures to mobile vaccine clinics. We picked their brains about what they do and how bamboo comes into play.
Q: Tell us a bit about your company and the vans themselves!
A: At San Juan Vans, we convert 4×4 Mercedes-Benz Sprinter vans into campers fit for all sorts of excursions. We're located in Colorado, so you can imagine there's plenty of open space to put them to use. Our flagship model is the SJ-3. The camper is built on the Mercedes-Benz Sprinter 144 4×4 chassis.
Q: Where is the bamboo plywood used in your vans?

A: Well, we use Ambient bamboo plywood for cabinetry and ceilings in our camper van conversions. The SJ-3 models are built to sleep and seat three people. They also include a modest kitchenette for a little cooking on the go.
The vans are calibrated as a flexible space for sleeping and traveling. The front seats swivel around so that they can be a part of the living space – when in park, of course! There's also a stowable table that comes along with it.
So, with that flexible focus in mind, the bamboo has been great for storage spaces. We use it for upper and lower cabinetry to give the kitchen and sleep areas a bit of storage. The back bed is elevated for additional storage, but the cabinets are helpful so that "trunk space" can be used for larger items like bikes and luggage.
Q: What led you to choose Ambient for your project?
A: We require a material that provides a durable and beautiful finish for our high end campervan conversions. Ambient bamboo plywood provides an easy to work with, finish grade surface that turns heads and makes our customers very happy!
Q: At Ambient, we keep sustainability at the center of our business model. Are your vans unique in any way that differentiates them from other campers?
A: Other than using bamboo plywood? Sorry, you set me up for that one.
To answer your question – yes! Our vans are built using unique and modern power systems and off-grid technology. Rather than depending on propane or shore power, our vans' heating and water systems draw from the vehicle's fuel tank itself. That means that heating, air, hot water, and electric cooking are available at any time on the go. The power system is self-sustaining by generating power from solar energy and a secondary vehicle alternator.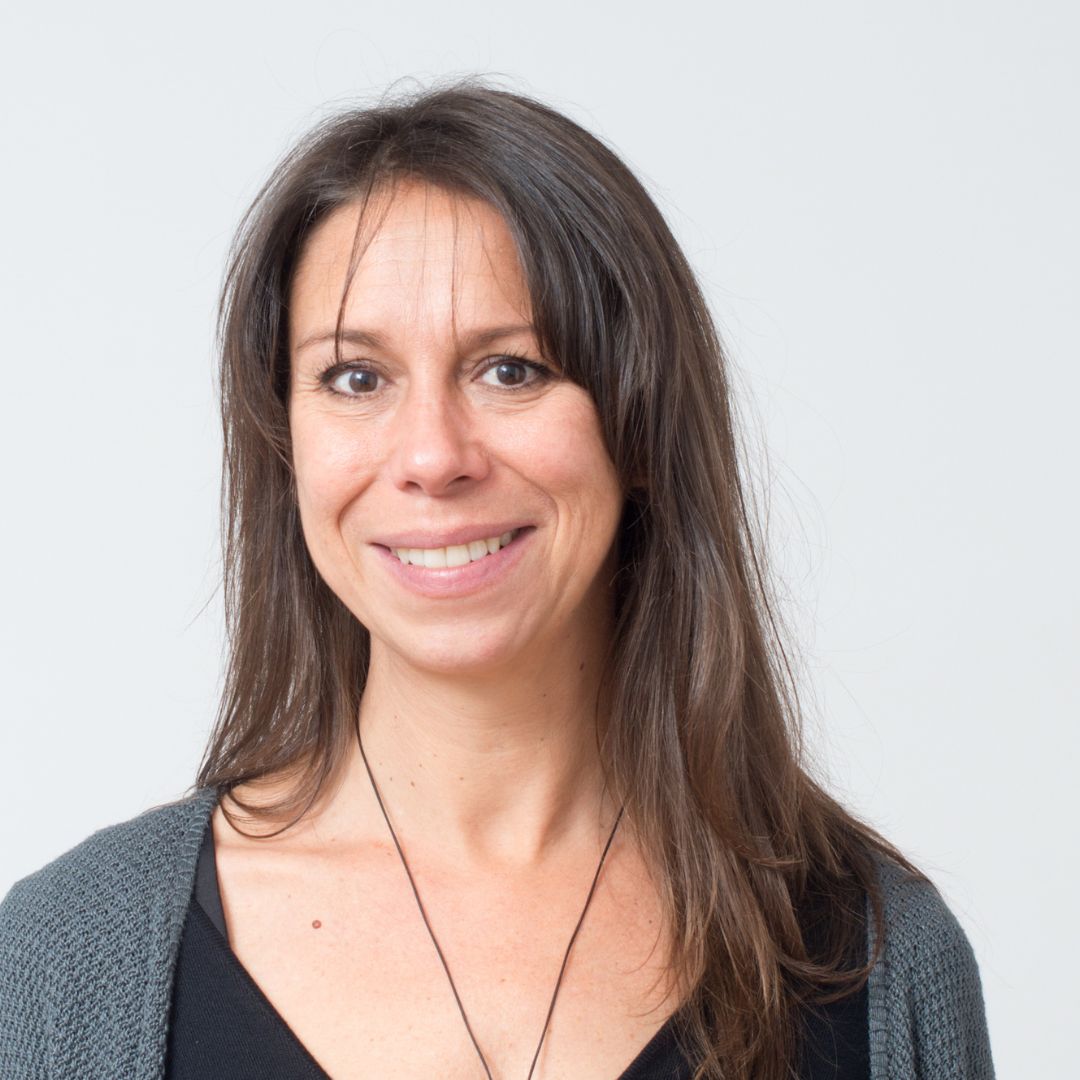 About the Author
Meet Bridgett, your friendly neighborhood green building guru! With more years of experience than she'd like to admit, Bridgett is your go-to expert for all things eco-friendly construction. She's on a mission to make your home the envy of every tree hugger in town (and maybe even the squirrels 🐿️). Let's build a greener, funnier, and all-around better world together – one enlightened eco-conscious choice at a time!