This month we are headed down to the coast of Virginia where Rob and Kim Segers recently renovated their rental unit in Chincoteague! The Segers proved their DIY capabilities by installing one of our newer products: Oyster Shell Rigid Core Bamboo click lock flooring. Keep reading to find out more about the Segers' project and how they managed to install the flooring with ZERO waste.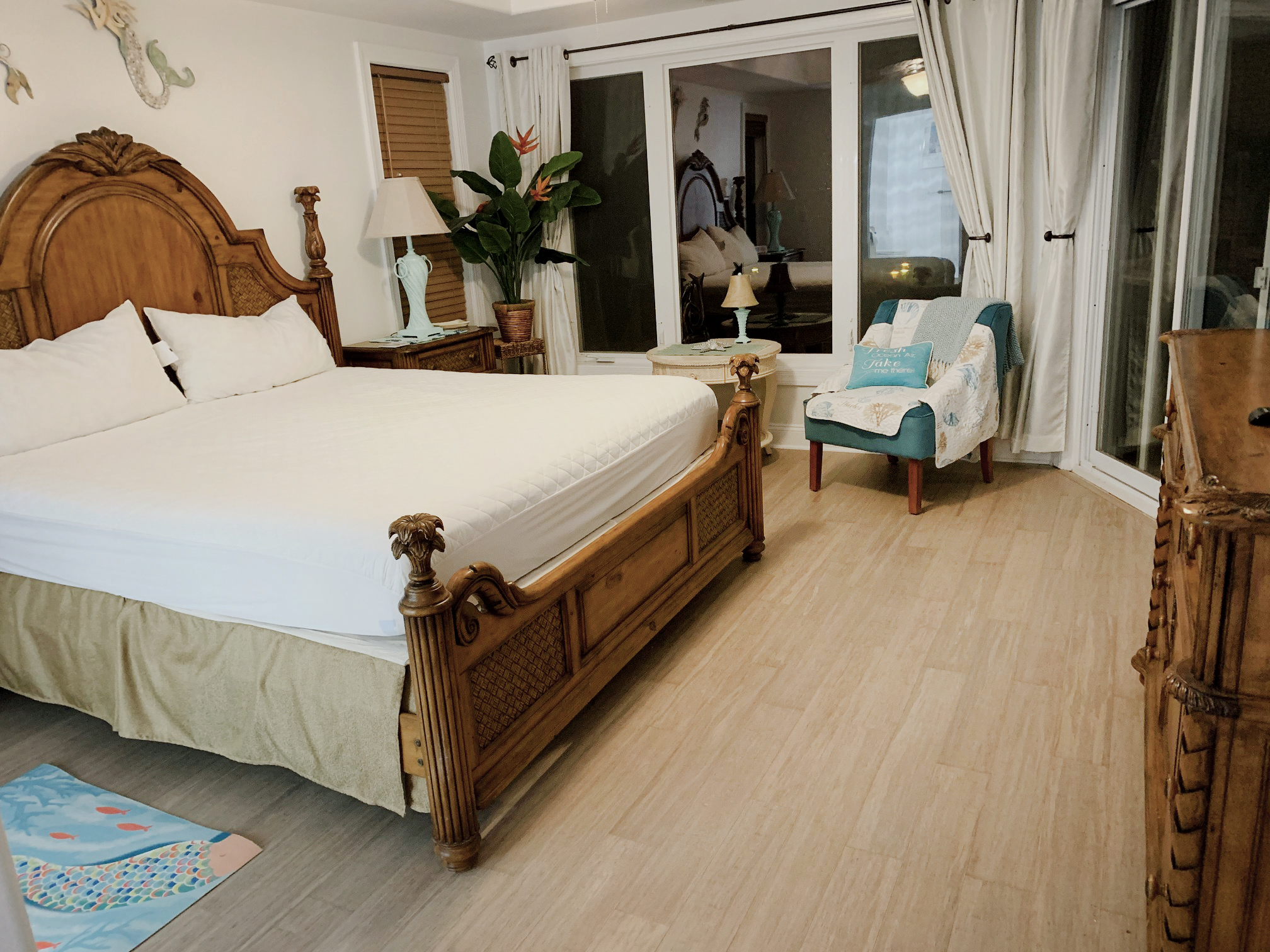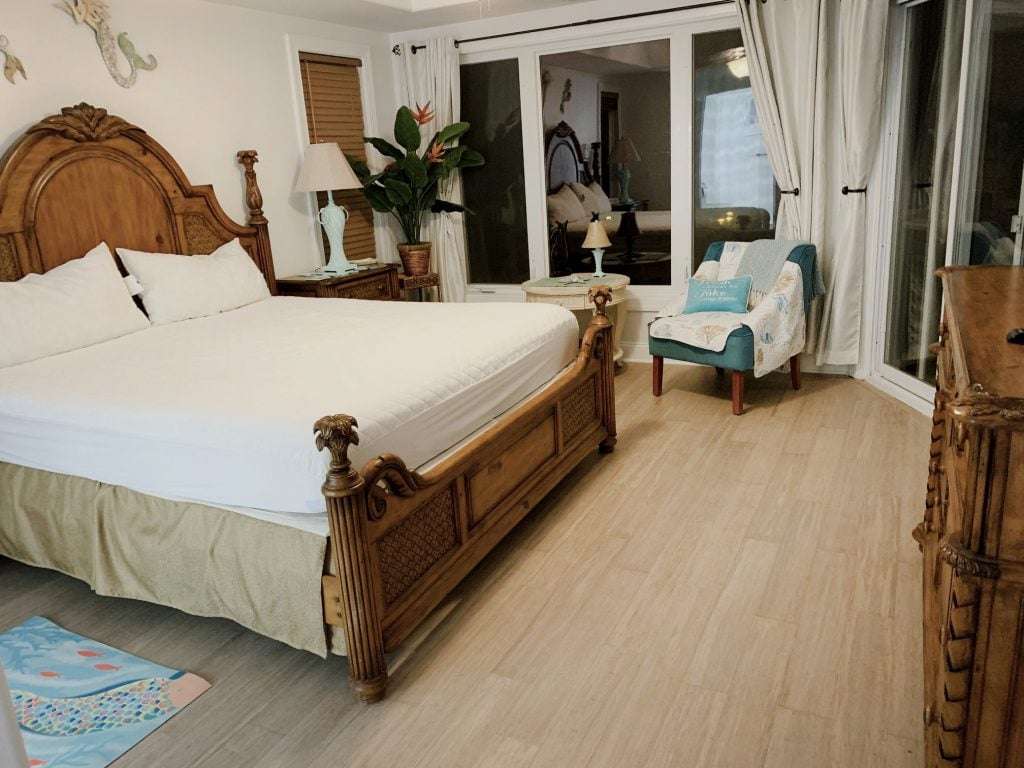 Q: What was your reasoning for buying floors? What problem were you trying to solve? Feel free to go into detail about your unique story! (new home construction, replacing a floor, repair, etc.)
A: We wanted to replace the ugly carpets in our seaside rental unit in Chincoteague. We were concerned about durability and scratch resistance since we allow dogs in our rental. We also wanted flooring that would be resistant to the high humidity environment of being waterfront. We also loved the idea that we didn't need to install an underlayment before the flooring.* We decided on the Ambient bamboo flooring when we found out that the floors underneath the carpet were cement.
*One great feature of our bamboo rigid core flooring is that the planks come attached with an acoustical underlayment that provides noise insulation and cushioning and allows you to install it directly over concrete slabs. However, be sure to always test your concrete subfloor for emitted moisture, as these acoustical pads have a moisture limit of 20 lbs.*
Q: What made Ambient stand out from other options you were considering?
A: The quality and uniqueness of the product- water resilience, the hardness and the noise reduction backing.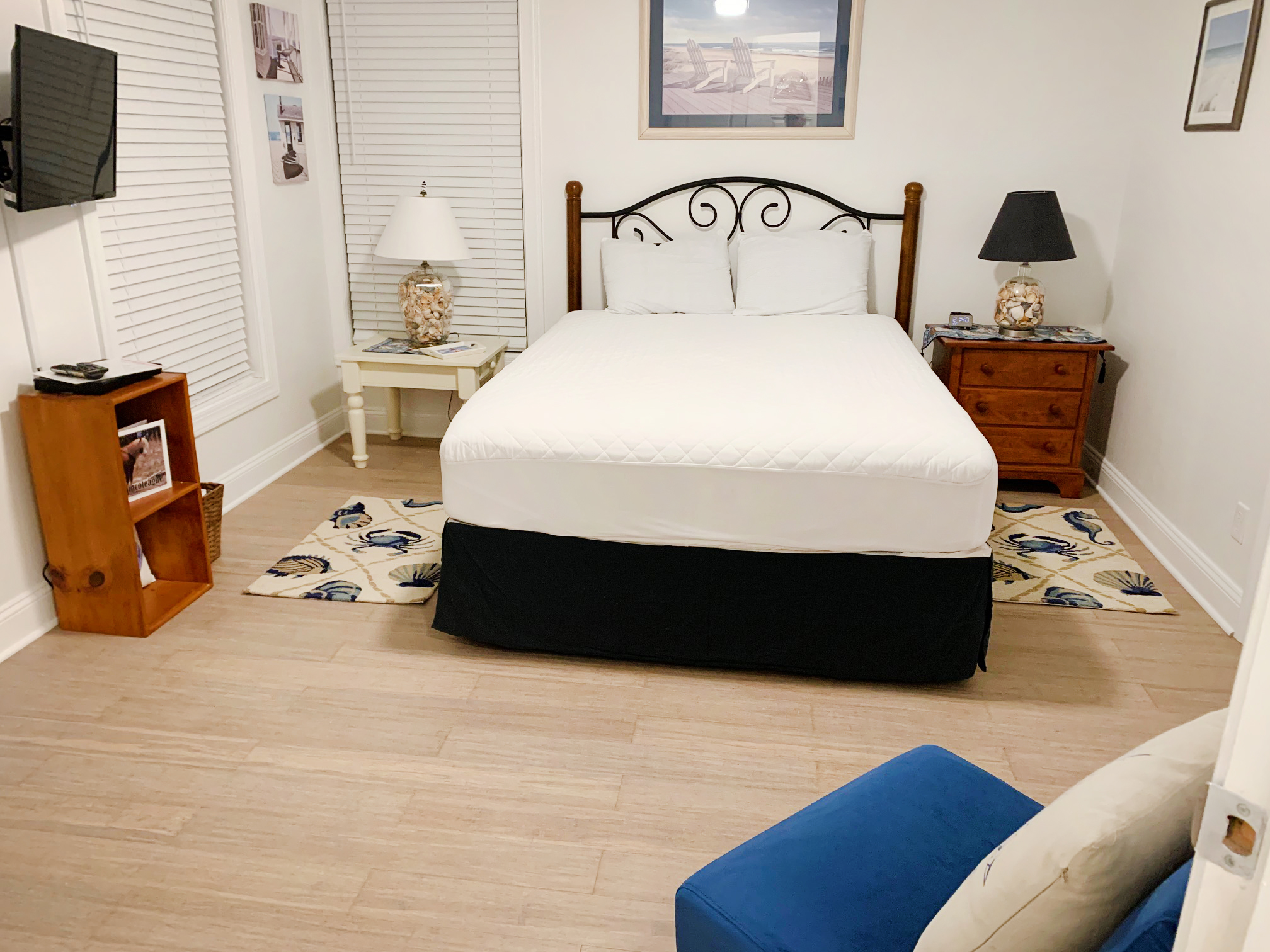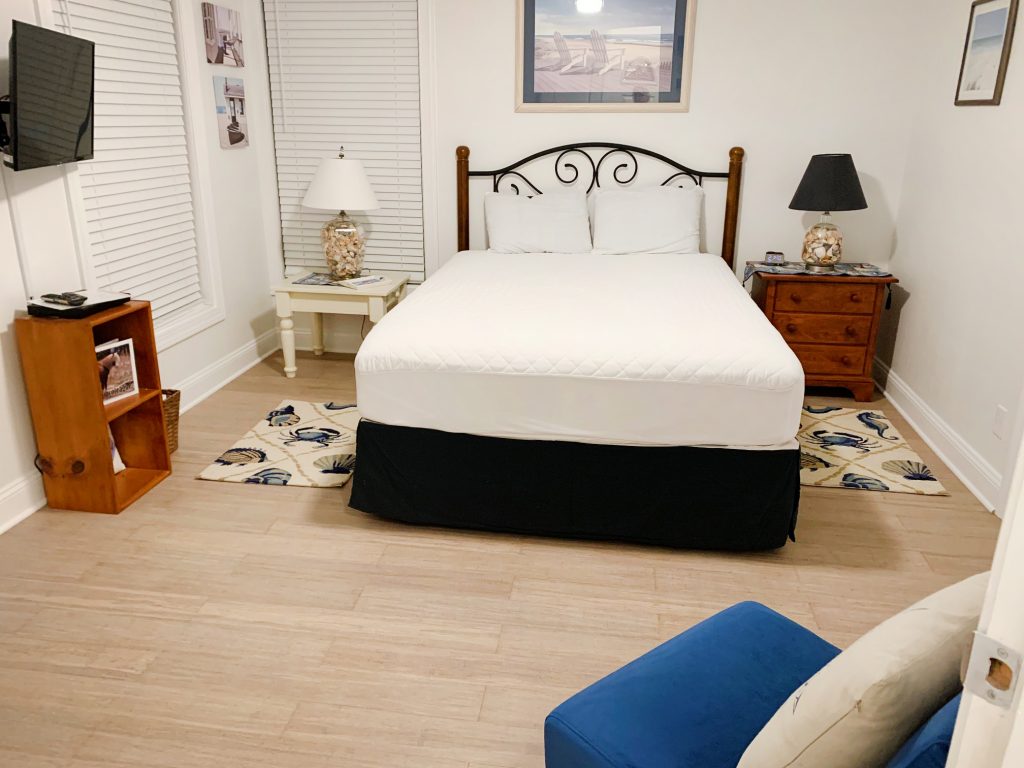 Q: What was something you enjoyed/made you happy about your project or working with our product/company?
A: Ambient's customer service has been amazing – especially when we bought and paid for one type of flooring and then found it wouldn't work on a cement floor and switched the entire order to the new flooring. Their phone reps have been really patient with the million questions we had. The product installed pretty much problem free and looks great.
Q: Are you satisfied with the final results?
A: Absolutely, and we have recommended their product to two other friends who are considering new flooring.
Q: If you could give one piece of advice to DIYer's building a new home or installing flooring, what would it be?
A: Place spacers on both ends of the row of planks to avoid shifting. Don't be skimpy on purchasing spacers.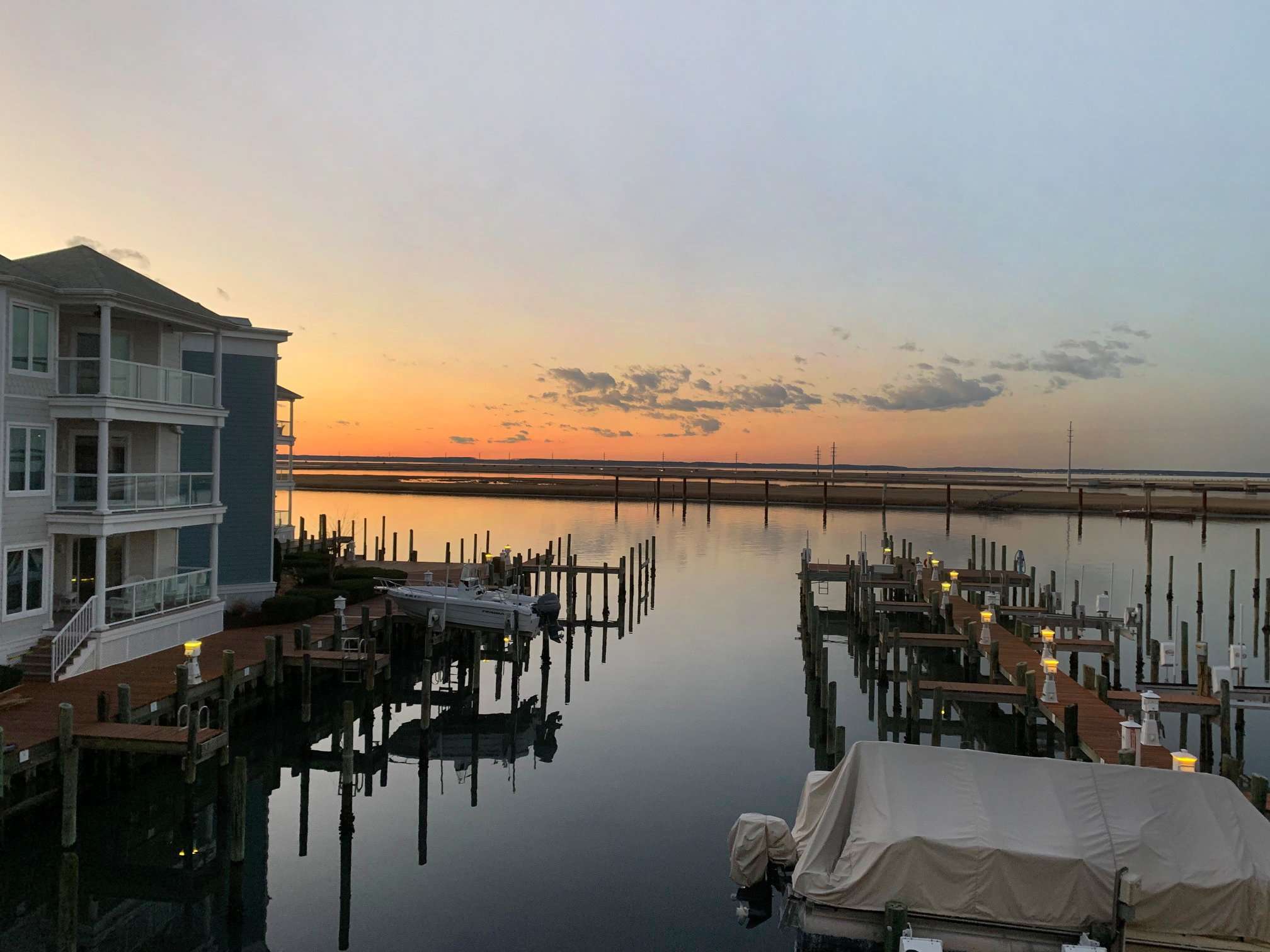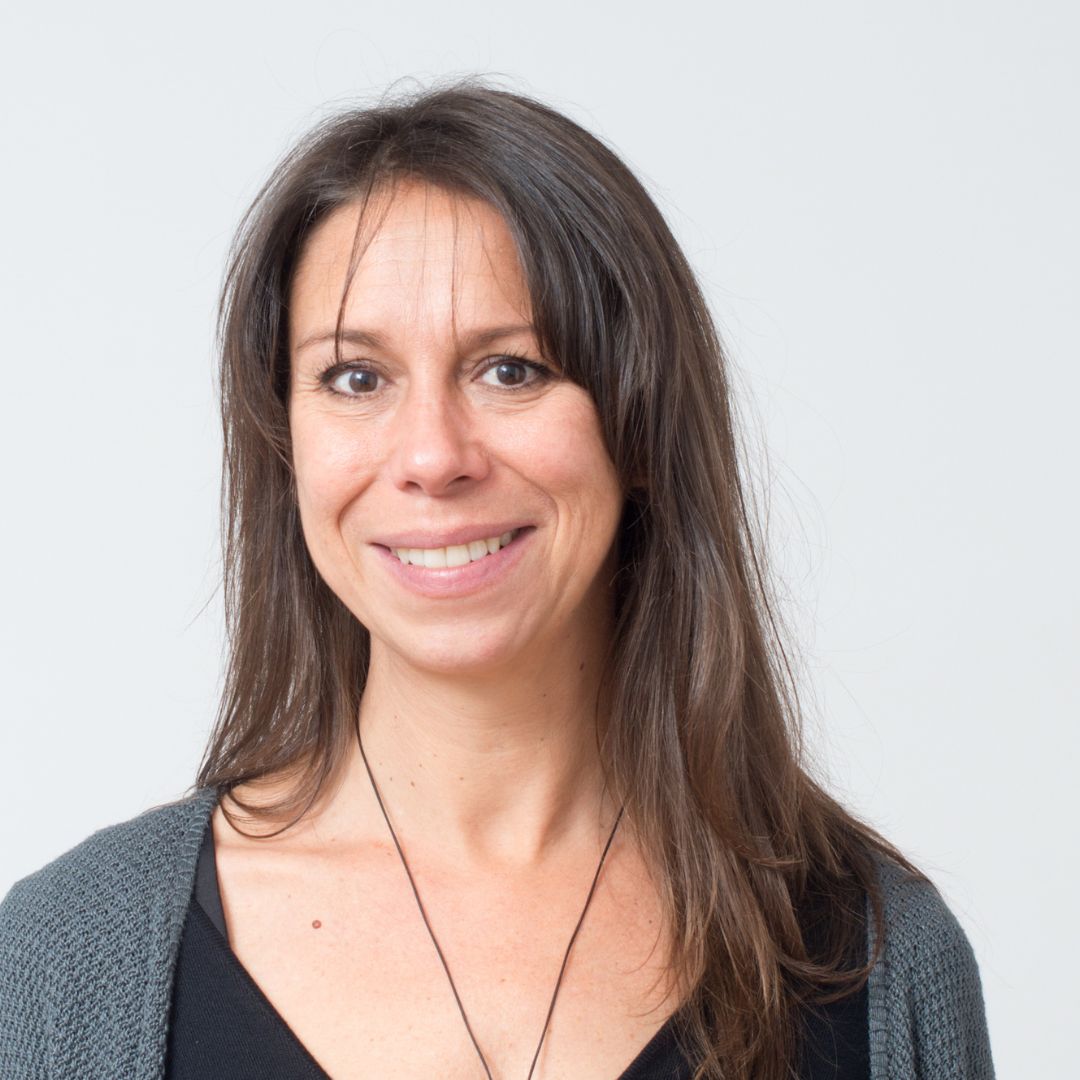 About the Author
Meet Bridgett, your friendly neighborhood green building guru! With more years of experience than she'd like to admit, Bridgett is your go-to expert for all things eco-friendly construction. She's on a mission to make your home the envy of every tree hugger in town (and maybe even the squirrels 🐿️). Let's build a greener, funnier, and all-around better world together – one enlightened eco-conscious choice at a time!