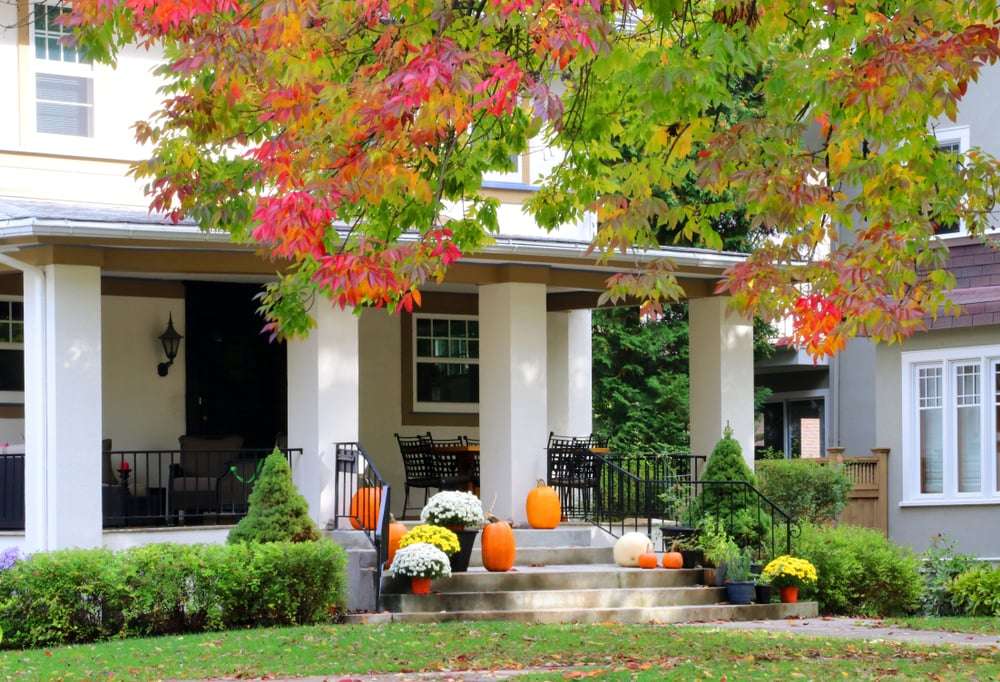 The housing market is most active in the spring and early summer, but that doesn't mean you can't sell your home in the fall or winter. If you're thinking about putting your home on the market this autumn, there are a few things you should do to prepare that will give you the best shot of making a sale. With some intelligent planning, a little bit of extra work, and some luck, you'll have no trouble getting a great offer in the fall or winter.
1. Find Pictures from the Spring and Summer
One of the best tips for selling your home in the offseason is to put together an album showing potential buyers what it looks like during the warmer months. Nothing puts people in a buying mood more than warm sunshine and meticulous landscaping, and most people envision themselves relaxing in the yard when they're researching properties.
You need to make sure that everyone who views your house in the fall or winter has the opportunity to see what it looks like in all its warm weather glory. Putting a slideshow up on your TV is a great way to present your spring and summer pictures, but letting them scroll through them on a tablet or flip through them in an old-school photo album will work too.
If it's early enough, consider hiring a professional photographer to get pictures of your home and yard during the spring or summer since professional pictures are more effective than random shots from a mobile phone's camera.
2. Lean Into Coziness
With your album of spring and summer glamor shots squared away, you're free to embrace fall and winter's cozy appeal when decorating your home for an autumn open house. Consider choosing with fall colors and seasonal accouterments if you live somewhere that warrants it. Autumn is many people's favorite season, so upping the cozy factor can help make your home feel more welcoming in the fall.
The same advice also works well for winter. Put a fire on if you have a fireplace, and consider baking something that features cinnamon or other winter spices. Preparing a batch of cookies to leave on the table is a great way to give your home some extra winter vibes, and who doesn't like cookies?
3. Consider Updating Your Appliances
Many prospective buyers place a lot of emphasis on your home's appliances, especially in the kitchen. If your appliances are old and worn, you could have a harder time selling your home. If you have a good home warranty that covers appliances, replacing faulty equipment won't be nearly as expensive as it would be otherwise. You should check to see if any of your older appliances are covered by your home warranty and take advantage of the opportunity to replace them before you list your property if you can.
If you can't afford to update your appliances, make sure they're looking their best before you showcase your home. A quick cleaning and rub down with a microfiber cloth makes most appliances look far more attractive and can hide the wear on older equipment.
4. Make Sure Your Yard is Clean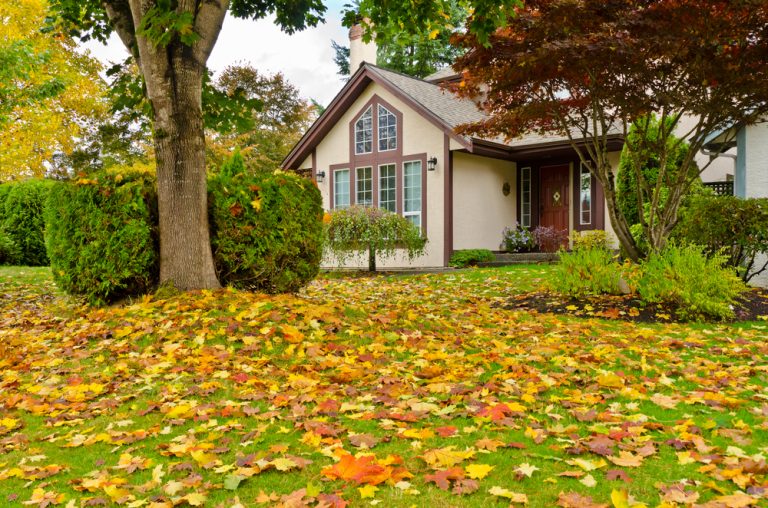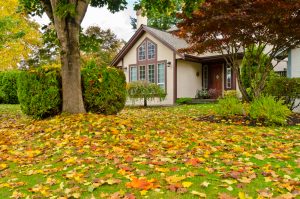 A messy yard is a turn-off no matter what season it is, but keeping your yard presentable during the fall is especially important. Make sure your lawn is free of leaves and that your trees and shrubs don't look like they belong in a Halloween-themed movie. It's a good idea to hire a landscaper if you don't have a green thumb since they'll know how to get the most out of your landscape when there isn't much to work with.
If you're going to give it a shot yourself, make sure to trim any dead branches off your shrubs and rake your leaves. Try to accentuate evergreens if you have any and go easy on the decorations; there's a fine line between tasteful and gaudy.
5. Keep Your House Merry and Bright
The fall and winter are often dark and dreary, so try to get as much natural light as you can into your home. Schedule showcases during daylight hours, if you can, and keep the blinds open and curtains drawn back. If your home doesn't get much sunlight, don't be afraid to turn some lights on to chase the shadows away. You don't want potential buyers to feel like they stepped into a funeral home.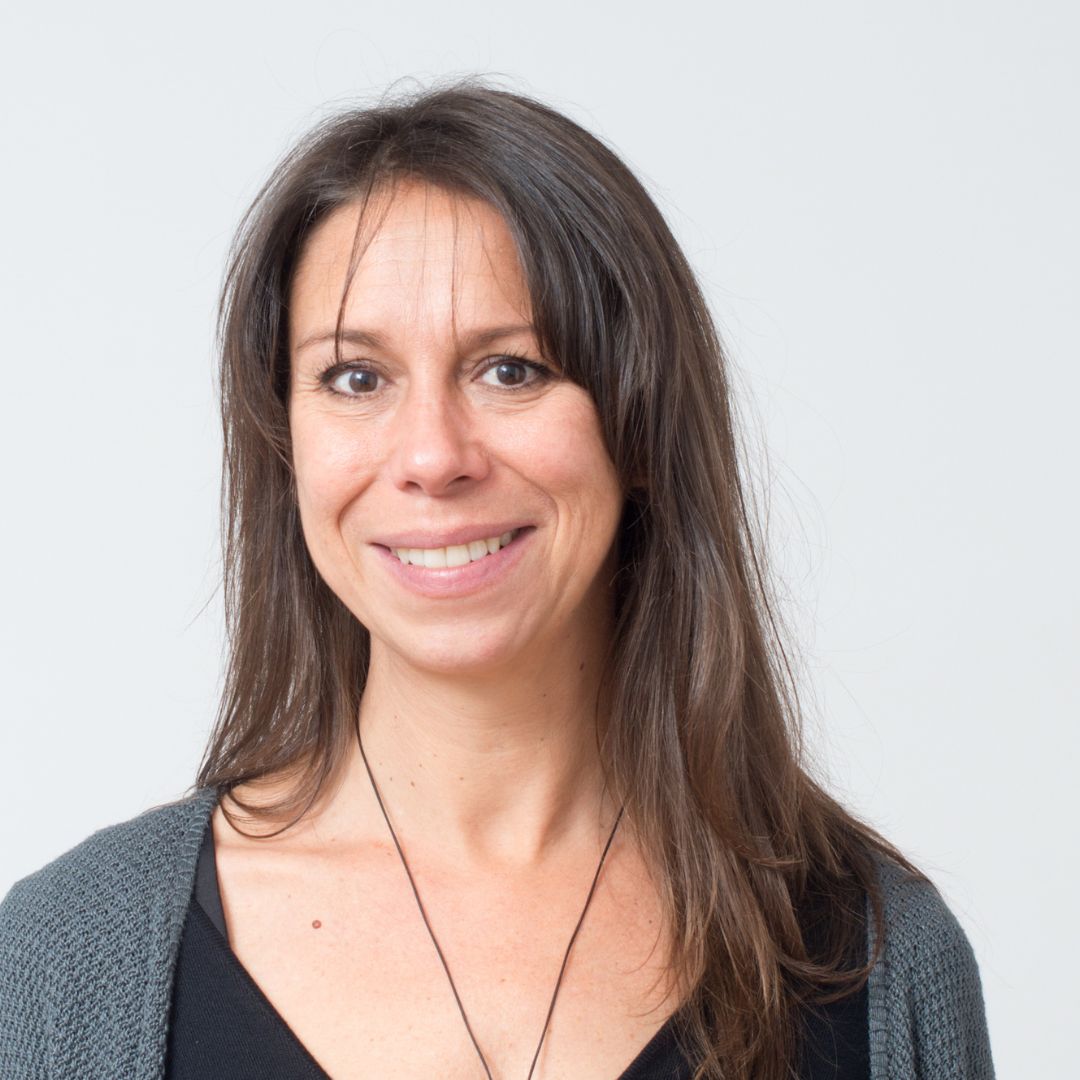 About the Author
Meet Bridgett, your friendly neighborhood green building guru! With more years of experience than she'd like to admit, Bridgett is your go-to expert for all things eco-friendly construction. She's on a mission to make your home the envy of every tree hugger in town (and maybe even the squirrels 🐿️). Let's build a greener, funnier, and all-around better world together – one enlightened eco-conscious choice at a time!