SPC flooring is an engineered product that's one of the most water-resistant, durable, and versatile options you have when it comes to home improvement. Along with LVT (Luxury Vinyl Tile) and WPC (Wood Polymer Composite), rigid core or "SPC flooring" is a key player in the 'resilient' category of today's flooring market. Traditional engineered floors are taken to a whole new level when designed with this high-stability core.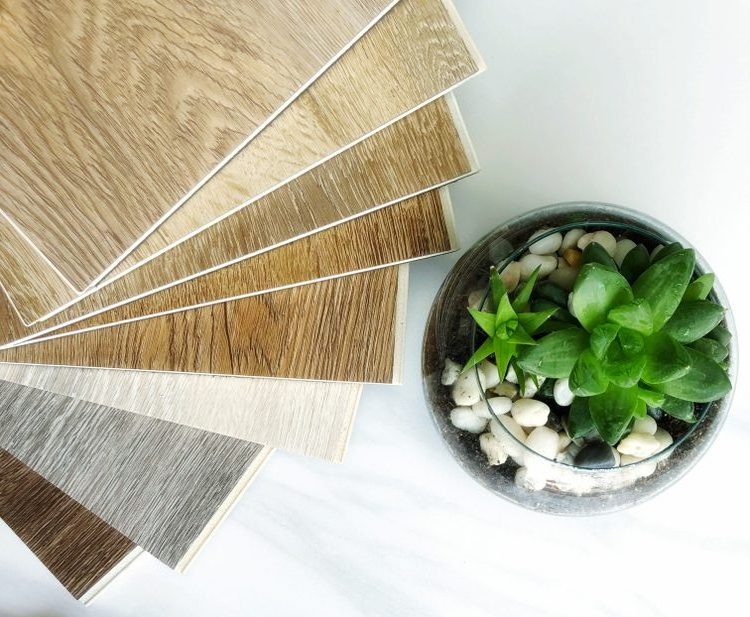 But what does the SPC even mean? How do you know if 'rigid core' is a feature you should be seeking when shopping for new floors? You'll find the answers to these questions and more in this guide to rigid core flooring.
What Does 'SPC' Stand For?
SPC stands for Stone Polymer Composite. This term is most often used to describe the rigid core found in a variety of modern engineered floors. The core is comprised of limestone, polyvinyl, and stabilizers. These resources come together to provide an exceptionally stable and water-resistant material that is most often found in luxury vinyl plank (LVP) flooring.


Why Vinyl?
Vinyl is a material that, unlike hardwood, can withstand spills, water damage, and indoor humidity – all with little to no negative effects. Which is ideal for homeowners looking for floors that mimic the appearance of hardwood while still being able to stand up against the most common household moisture issues. However, traditional vinyl flooring (PVC core) lacks in density and support, and can scratch and dent pretty easily.
Manufacturing vinyl floors with an SPC core instead of traditional PVC enables luxury vinyl planks a few highly-attractive benefits:
Increases the overall strength and stability of the floor.
Allows for thinner floor planks without sacrificing durability.
Offers more support underfoot.
Makes the floors more difficult to scratch or dent.
What's Inside Rigid Core Vinyl Flooring?
A typical vinyl SPC floor will have 5 main components: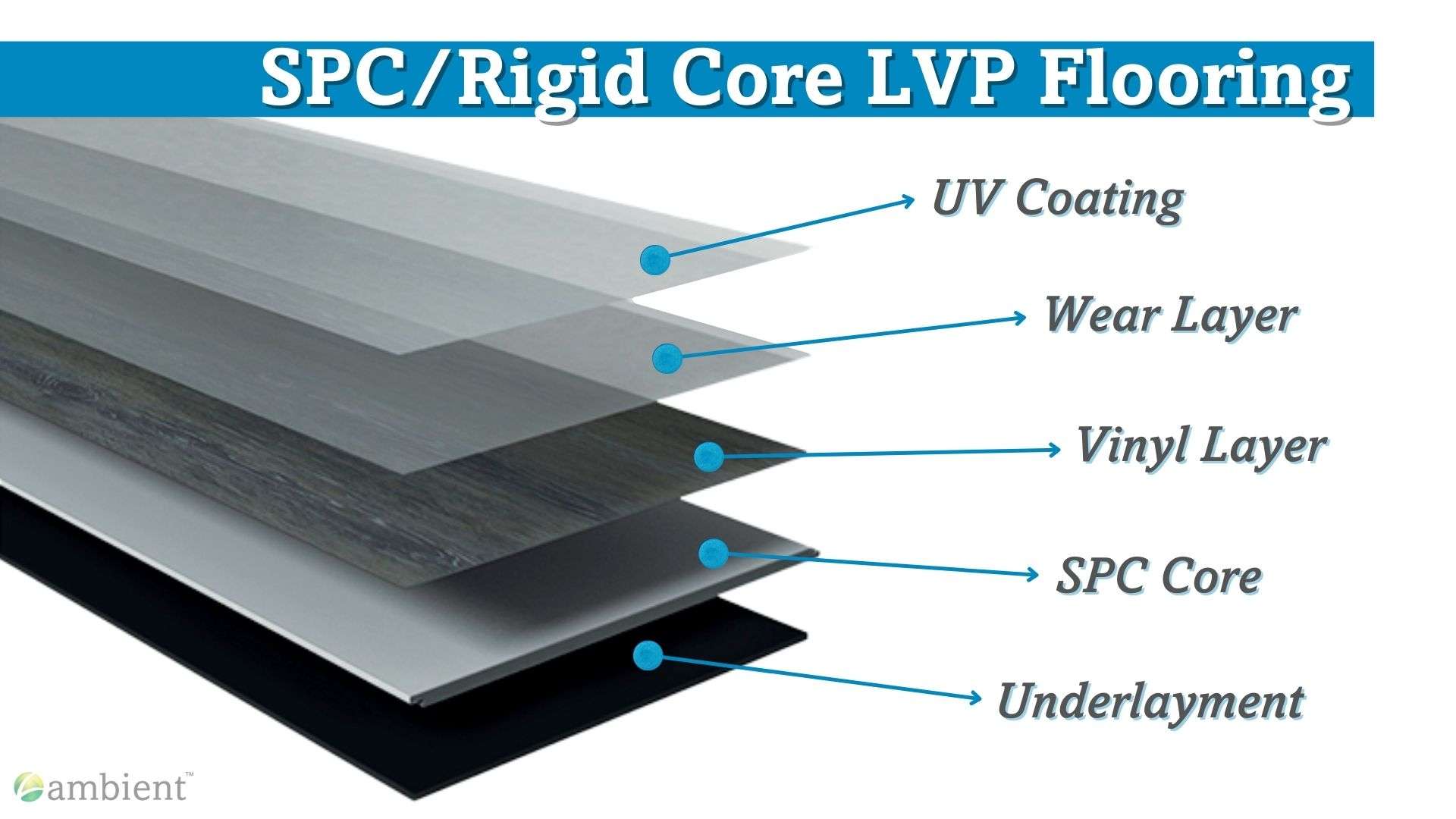 UV Coating: The top/surface layer of an SPC floor is designed to prevent discoloration and micro scratches.
Wear Layer:  The wear layer exists to protect the vinyl against scratches, stains, high traffic, and household wear & tear. When it comes to wear layer thickness, thicker is always better.
Vinyl Layer:  This layer is what determines the physical appearance of the floor. Vinyl prints come in a wide variety of colors, patterns, and grain styles, though they're most often designed to mimic the beauty of natural hardwood.
SPC Core: Here's the stone polymer composite core you're becoming more familiar with in this guide. This rigid core is super dense, waterproof, and much more supportive than PVC. The core layer also helps ensure that the vinyl floor planks retain their shape – even when installed over an uneven subfloor.
Underlayment/Base Layer: The base layer of many rigid core LVP floors has an attached underlayment, making installation both easier and more affordable. A quality SPC floor will have an underlayment that has both vapor and sound barrier capabilities.
What Are the Benefits of SPC Flooring?
Water-Resistance: Water damage, whether it be from spilled drinks or a plumbing malfunction, can be costly for homeowners to fix – especially when it has the potential to ruin their flooring. That's why water-resistance is a feature that many people look for when purchasing flooring for their home. Rigid core LVP is not only resistant to water, but many products in this category are 100% waterproof!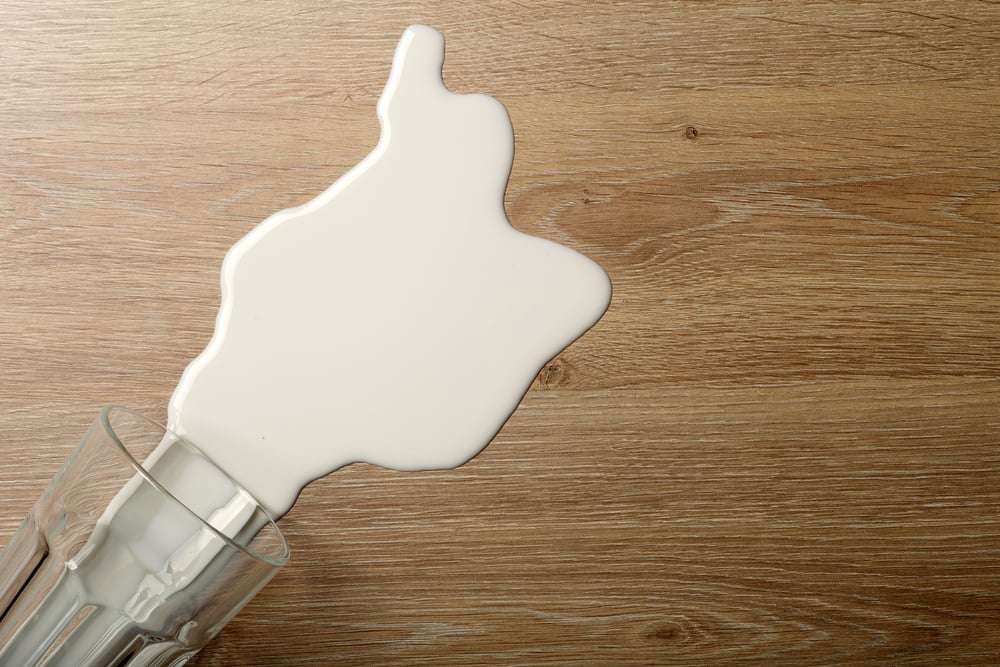 Versatility: SPC flooring can be used in any room of the house. Install on, below, or above grade with no restrictions! Another advantage is there's little to no subfloor preparation, as rigid core floors can be installed over just about any subfloor, including:
Existing vinyl
Hardwood floors
Laminate
Tile
Concrete
Plywood
Easy to Install: No nails or heavy equipment are needed when installing SPC core flooring.  Each plank is designed with a click-lock mechanism that makes floating the floors a breeze. With underlayment already attached to the underside of the planks, these floors are among the easiest to DIY.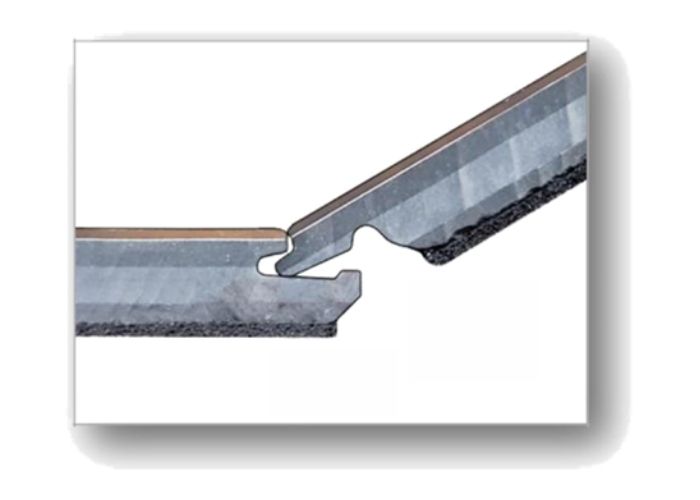 No Expansion/Contraction: The stable stone polymer composite core of SPC floors makes them much less susceptible to expansion and contraction as the seasons (and thus, interior humidity levels) change.  When you choose rigid core flooring, you don't have to worry about shrinkage, gapping, and buckling like you would with natural hardwoods.
Affordability: If you're renovating on a budget but still want durable and long-lasting floors, rigid core is the way to go. These floors are typically priced between $2-$5 per square foot. You don't have to sacrifice beauty, either, as most SPC floors are designed with a wood-look or stone-look surface.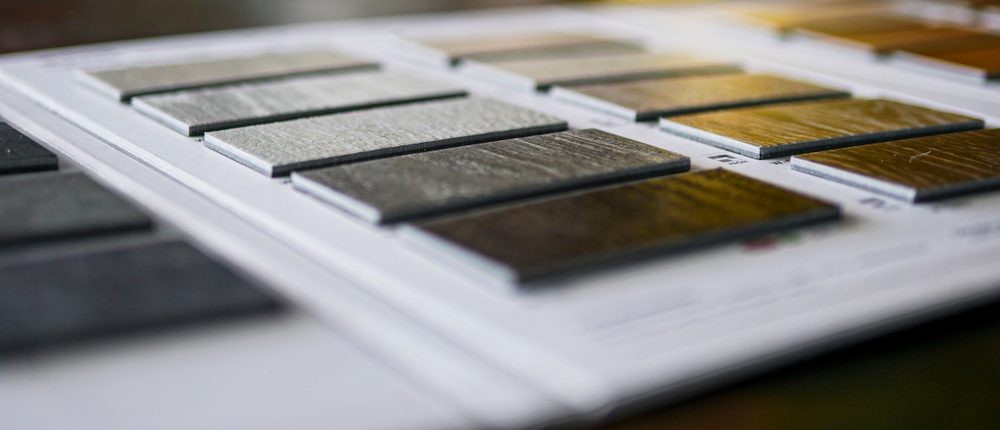 Is Rigid Core Flooring Right For Me?
Everyone has different needs when it comes to enjoying and maintaining their homes. Whether you're a family of 8 or a single homeowner, you're likely to find at least a few things to love about rigid core flooring.
If any of the following apply to you, an SPC floor could be the most suitable flooring option for your project:
You're looking for a water-resistant or waterproof product.
Your subfloor has minor dents or bumps, or is slightly uneven.
 You want an affordable floor without having to sacrifice quality.
You're considering a DIY flooring installation.
 You have children or pets.
 You're looking for floors that are easy to maintain.
What Do Homeowners Dislike About SPC Floors?
Although we're big fans of rigid core flooring, we're not going to gloss over the fact that this product has its disadvantages. There are some aspects of SPC flooring that homeowners don't find ideal. Here are the two main complaints about rigid core floors:
Complaint #1: The floors feel cool underfoot.
The Cause: The limestone-based core of SPC flooring does not naturally hold heat well. Homeowners looking for a product that is warmer to the touch may shy away from rigid core flooring for this very reason.
The Solution: Both vinyl and stone are some of the best flooring materials for use over radiant heating systems. If you're set on finding a floor that's stable, strong, long-lasting, and warm underfoot, pairing a rigid core vinyl floor with a radiant heating system can suit your needs perfectly.
Complaint #2: It's not as comfortable as other floors.
The Cause: This one's not difficult to figure out. If a floor has a strong, durable core made with stone, it's going to be harder than those without. Traditional vinyl (with PVC core), cork, and of course carpet are all much softer underfoot than rigid core flooring. Unfortunately with these products you often sacrifice durability and strength.
The Solution: Area rugs and floor mats can be used to keep the surfaces you spend the most time on more comfortable. Not only that, but these flooring accessories can also provide warmth underfoot.
Taking Rigid Core Flooring to a New Level
The stability of your floor is important, but let's face it – you're not going to buy new flooring unless you love the look of it too. LVP ranks high on the affordability scale. Part of that is due to the fact that its surface or wear layer is made of vinyl rather than a natural material like hardwood. It's true that many vinyl floors are designed to have a wood-like appearance. But what if you want the real thing? Luckily, there's a way to get the best of both worlds – without breaking the bank.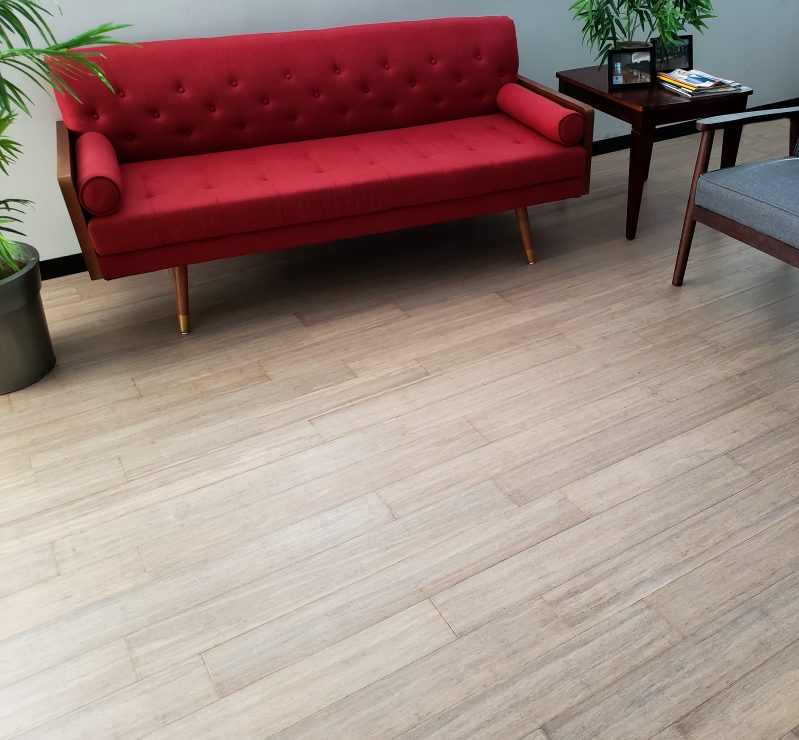 Introducing Rigid Core Bamboo Floors
Engineered bamboo floors with an SPC rigid core aren't just a more attractive option than LVP, but they're eco-friendly, too! While vinyl contains nonrenewable resources like petroleum, strand woven bamboo is made from an abundantly-grown and rapidly-renewable plant. Bamboo is the fastest growing plant on earth and is now a popular "green" alternative to standard building materials. Pair the plentiful advantages of strand woven bamboo with the durability of SPC and you get a flooring product that provides just about everything that a perfect floor should.
Ambient™ Bamboo SPC Flooring  Features:
Strand woven bamboo wear layer (40 mil)
Stable, high-density SPC rigid core
Highly resistant to dents and scratches
Easy click-lock floating installation
Gorgeous natural bamboo look
Acoustical underlayment for noise reduction and comfort underfoot
Can be installed directly on concrete
Extremely water-resistant w/ 24-hour spill protection
Distressed/antiqued/handscraped/brushed surface variations
Acceptable for use in any room, including kitchens, bathrooms, basements, and high traffic areas
Can be installed on/below/above grade, and over radiant heat systems
What more could you want in a floor? Find out for yourself why SPC-core bamboo flooring is the best you can get…
Order your FREE samples of Ambient®

Rigid Core Bamboo

flooring today:

---
Last Updated: 9/23/2022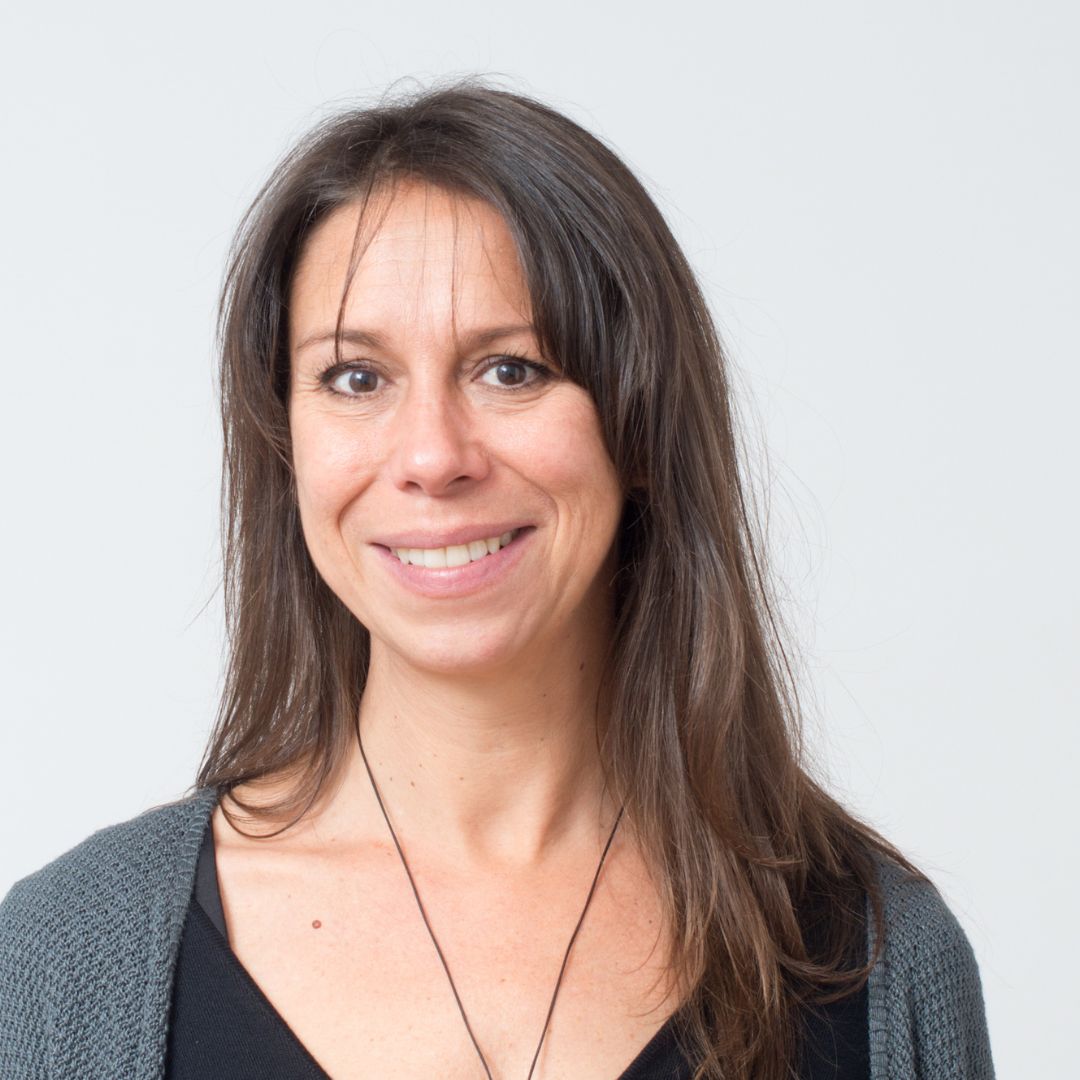 About the Author
Meet Bridgett, your friendly neighborhood green building guru! With more years of experience than she'd like to admit, Bridgett is your go-to expert for all things eco-friendly construction. She's on a mission to make your home the envy of every tree hugger in town (and maybe even the squirrels 🐿️). Let's build a greener, funnier, and all-around better world together – one enlightened eco-conscious choice at a time!