Radiant floor heating systems are a popular construction feature in new home construction. They are also great for large-scale home renovation projects. They can be expensive to install, but several benefits make them appealing to homeowners. By utilizing convection mechanisms, radiant heating provides an energy-efficient heat source for your home. It's effortless to run – a safe heat source that provides added comfort – and relatively easy to install.
What is a radiant floor heating system?
It's a system where the heat is introduced into a subfloor, then into and through the top layer of flooring, and finally into the rest of the room and its contents (including people!).
Advantages of a radiant floor heating system
Compared to baseboard heating or forced-air heating, it is more efficient because it doesn't lose heat through air ducts.
It is better for those with allergies because there is no forced air to spread pesky or even dangerous allergens.
You might not have enough room for the ductwork associated with an HVAC system.
These have lower energy costs.
3 types of radiant floor heating systems
Hydronic Radiant Flooring:
This type of floor heating system heats water using a water heater or boiler and then runs the hot water through pipes that circulate it within the subfloor, then conducted through the top layer of flooring.
Electric Radiant Flooring:
Electric radiant flooring works like an electric blanket with wires running through the subfloor material, creating heat that rises to the top layer of flooring. This system is good because the floor will stay warm for longer periods of time, even after power has been shut off. It's a quiet system, it's efficient, and it's straightforward to install.
Radiant Air Flooring:
In this system, the air is heated and then carried through the subfloor, which then warms up the top layer flooring. Unlike forced-air systems, the air that carries the heat in a radiant air flooring system is contained within the system and is not blown into the room. Therefore, it cannot obtain or distribute allergens as the forced-air system will.
What type of flooring is best for radiant heat?
Radiant floor heating is growing in popularity because it works with virtually all floor coverings. Builders and homeowners use it with tile, laminate, hardwood, natural stone flooring, and more. While tile is often thought to be the most effective floor covering to use with it, engineered bamboo flooring is also popular.
That's because these specific hardwoods, in general, are more dimensionally stable than their solid cousins; when radiant heat is not kept within the recommended levels, and excessive heat rises from the radiant heating system, this can sometimes dry out solid wood sooner than engineered wood, causing surface fissures.
Dry installations don't often affect engineered hardwoods quite as soon as solid hardwood/bamboo products.  This is not to say solid hardwoods can't be installed over radiant heat – you have to ensure you follow the maintenance requirements carefully and not increase the heat too quickly, etc.
Follow these five steps when installing bamboo flooring over radiant floor heating.
Step #1: Read the NWFA Radiant Heat Protocol.
The National Wood Flooring Association has a radiant heat protocol that every installer and homeowner should read before installing and hardwood (including bamboo flooring) over a radiant heat system. You can check it out here.

Step #2: Allow the bamboo flooring to acclimate before installation.
Acclimation is an important first step to extending the life of bamboo flooring. To ensure the flooring won't expand or contract during installation, place it in the room where you'll be installing it for at least 3-7 days, with the radiant heat system set to around 75-80 degrees. This allows the bamboo flooring to acclimate to the room's standard temperature and balance with the environment.
Step #3: Install subflooring between the radiant floor heating system and the bamboo flooring, use underlayment between them, or glue the floors down.
Manufacturers of these systems highly recommend you do not place flooring directly over the heated flooring. Most recommend using plywood that is at least  5/8" thick to provide a barrier of protection between the radiant heat system and the bamboo flooring.
Step #4: Use glue adhesive or a floating floor system.
It's common to attach hardwood flooring to the subflooring with glue or nails; however, there is a risk of using nails because they can penetrate through the subflooring and into one of the heating coils. For added protection, use glue with the bamboo flooring to adhere to the subflooring or use a floating floor system.  If you're floating an engineered bamboo floor, ensure to use 3 in 1 underlayment that is at least 2mm thick if you're gluing the floor down (required for solid wood, optional for engineered, make sure to use an adhesive with vapor protection to insulate and protect your floor.
Step #5: Leave the radiant floor heating system set to one temperature.
When using bamboo flooring over radiant heat, it is best to set the temperature and leave it at that temperature. Bamboo flooring will naturally withstand temperature changes; it's one of the many advantages of bamboo flooring. However, it performs best when radiant heat is set to a constant temperature without changing more than a few degrees per hour. Also, never let the subfloor radiant heat exceed 85 degrees.
More about Ambient bamboo floors…
What is the cost of radiant heating?
These systems can cost about $5 to $7 per square foot for the materials or $8 to $12 per square foot with professional flooring installation. Some of the long-term cost savings offset the installation costs you'll get from using radiant heating.
According to Energy.gov, radiant heating is more efficient than baseboard heating. Additionally, it's usually more efficient than forced-air heating because it eliminates duct losses. An additional benefit is one for anyone suffering from allergies. Radiant heating doesn't distribute allergens as forced-air systems do. Energy.gov also says that a hydronic system (liquid-based radiant heating) uses minimal electricity. This is good for homes that are either off the power grid or in areas with high-priced electricity.
Questions?
Ambient bamboo flooring comes in a variety of over 30 beautiful styles and colors, including:
Strand woven bamboo floors
Hand-scraped bamboo
Engineered bamboo
Click-lock floating floors
Considering installing radiant floor heating? Reap the advantages of bamboo flooring and call one of our flooring specialists today at 866-710-7070. We are happy to answer any questions.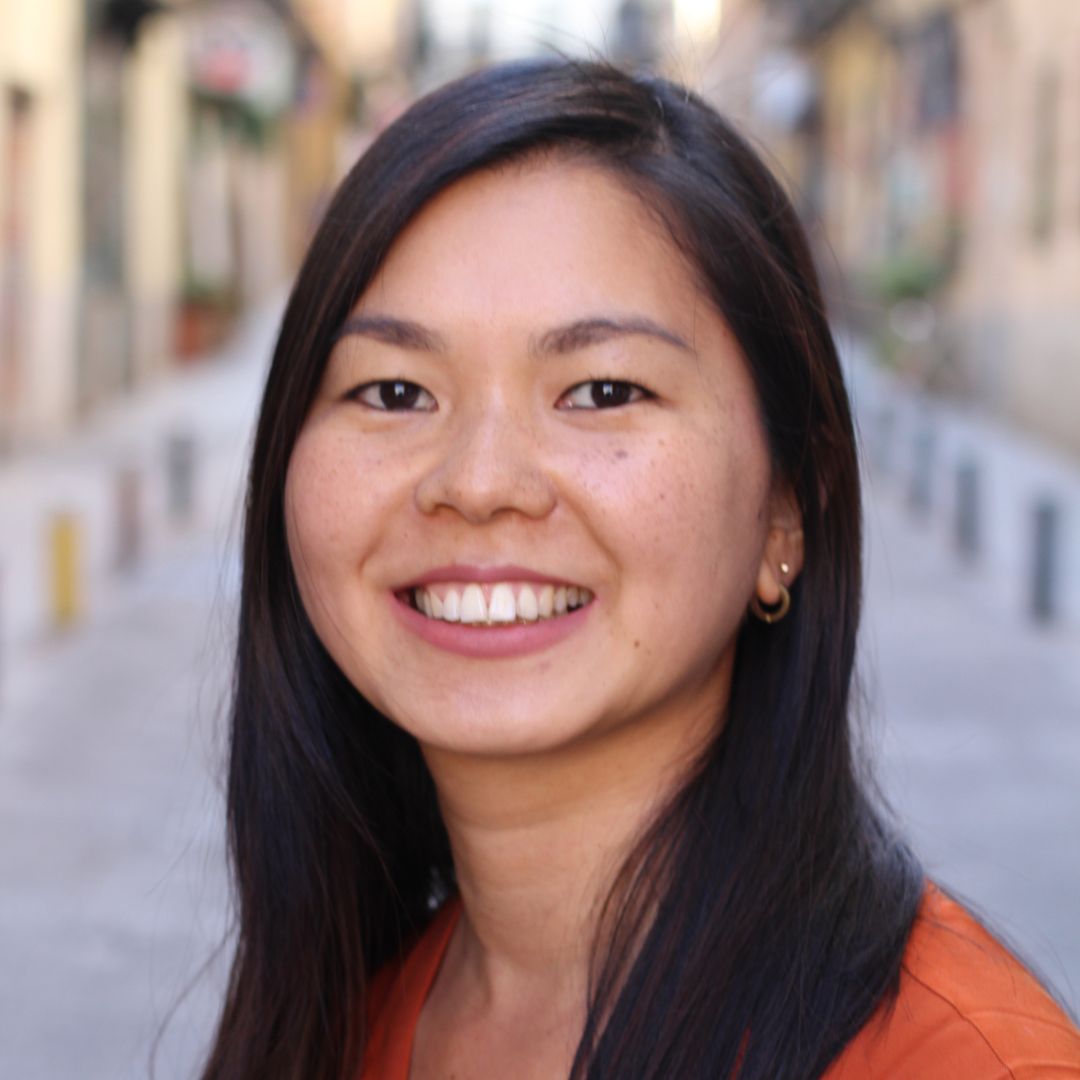 About the Author
Meet Jo Lynn! 🌿🧹 With more than a decade of eco-cleanliness expertise under her belt, Jo Lynn is on a mission to turn spaces into healthier, greener sanctuaries. Her journey into sustainable home maintenance started with a deep love for the environment and a determination to whip up non-toxic solutions that actually work.
Whether it's a cozy home or a bustling office, Jo Lynn knows how to keep spaces spotless without compromising your health or our planet's well-being. Plus, rumor has it, her cleaning jokes are so good, even the dust bunnies can't help but chuckle! 😄