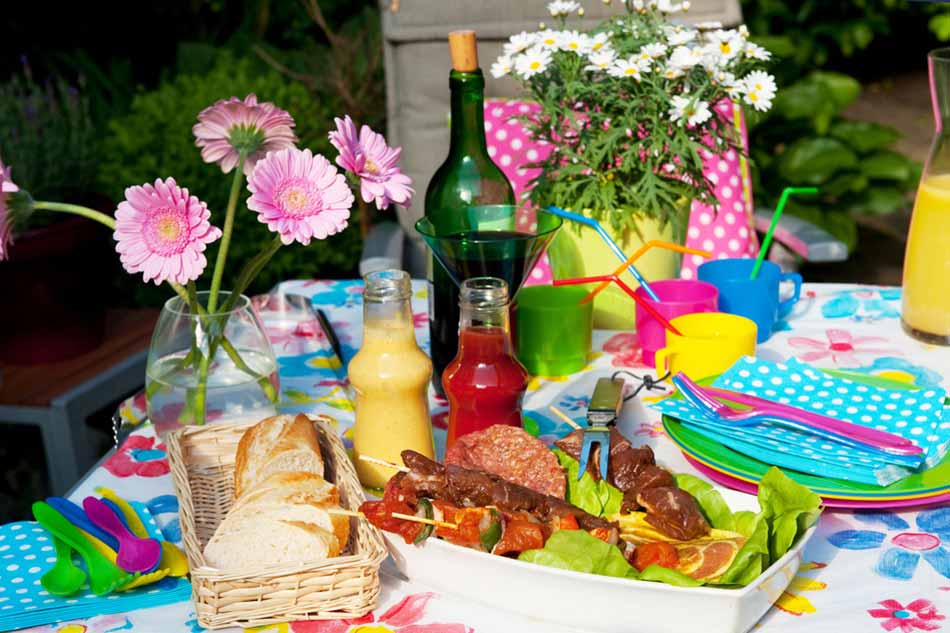 It's finally summer and the evenings are getting warmer. You might be thinking about dusting off the barbeque and having your family and friends round for a party. After all, that's what summer is all about! Here are our top tips for throwing a wonderfully green garden party.
Before the party…
Send out invitations by phone, email, or Facebook
Although it's nice to receive an invitation in the mail, sending out your invitations digitally is a great first step to your green garden party. Best of all – it's free!
Encourage eco-friendly transport methods
If your guests live locally, add a line or two into the invitation message to let them know you are organizing a green garden party and that you would appreciate them making the effort to use eco-friendly methods of transport such as walking, cycling, or public transport.
When preparing for the party…
Don't use disposable plates & cutlery
Using plastic disposable cutlery is a wasteful way to run your garden party. Consider using your normal dishes, plates, and cutlery instead. If you REALLY don't want to do the washing up at the end of the evening, then at least try to purchase biodegradable one-use items or ones that are made from recycled materials.
Use cloth napkins and table covers
Similarly, cut down on the waste that your garden party creates by using cloth table cover and napkins. Just throw them in the washer the next morning and fold them away ready for your next event.
Make your own decorations
Get your crafty hat on and sew your own bunting from an old quilt cover or clothing rather than purchasing machine-made products. Not only will this save you money but you'll be bursting with pride every time someone compliments the decorations!
The all-important barbeque…
Stay away from disposable BBQs
One-use disposable barbeques rely on charcoal and firelighters to work. They are not recyclable and release lots of fumes into the atmosphere. Many disposable BBQs are not made with sustainable charcoal which contributes to deforestation.
Use alternative BBQ fuels
There are various types of barbeque fuel available which are eco-friendlier than charcoal. You can help to reduce your carbon imprint by using alternative BBQ fuels such as natural gas and propane – or perhaps by investing in an electric grill.
OR… choose your charcoal carefully
Sometimes, there's nothing quite like the smoky taste of charcoal at a barbeque. For many BBQ enthusiasts, alternative fuels simply aren't the same. If that's the case, try using bamboo charcoal which has a high mineral content that has little impact on the environment when burnt. Green lump coal and coconut shell briquette are other options that are friendlier to the atmosphere than normal charcoal.
Buy local food
Keep your carbon footprint to a minimum by purchasing local food and drink. Organically farmed meat and pesticide-free fruit and vegetables will give your food that extra special dose of loveliness.
Go vegetarian!
The meat industry is the largest producer of CO2 emissions in the world. Play your part in helping the planet by reducing the amount of meat at your party – or go the whole hog (pun intended!) by serving a fully vegetarian menu. There are so many vegetarian BBQ recipes out there to try!
Make pitchers of lemonade or cocktails
Serving drinks in pitchers can help to reduce your waste as you aren't relying on individual bottles of drink. You can purchase large pitcher jugs or dispensers for just a few dollars and you'll be able to use them time-after-time.
Here's a recipe for brown sugar mojitos – mmm!
Green garden party entertainment…
Plan party games
Party games are great fun and can be enjoyed by the whole family. Many of them don't take much organizing either, which is perfect for when you're running low on time to plan your garden party. Here are just a few examples of games that you could play:
Ball games
Charades
Pictionary
Tug-of-war
Musical statues/chairs
Storytelling
Talent competitions
Hide and seek
Encourage your musicians!
Instead of playing a radio or CD to entertain your guests, why not invite people to bring their musical instruments and serenade you? That way you'll cut down on your electricity usage and you might even find out the hidden talents of some of your family members and friends!
Go for a walk
Going for a walk can be a lovely way to spend a couple of hours after your meal. A brisk walk will help your food settle in your stomach and it will allow you to relax after the stress of cooking for everyone! If you have had a BBQ, make sure it's completely cooled before you leave it unattended.
Play sports
It's not a garden party without sports! Football, soccer, tennis, badminton, croquet, skittles, cricket – the list is endless! Split your guests up into teams and get that competition started! If you have lots of guests, you could even organize a mini-tournament with a prize for the winning team. Don't forget though, it's not all about winning – it's the taking part that counts.
After the party…
Save leftover food
When your guests are done eating, refrigerate the leftovers so that they don't spoil. If there is too much for your family to consume over the next couple of days, offer some of the remaining food to your guests to take home.
Compost organic materials
For food and drink that can't be saved, for example, vegetable peelings, put them on your compost heap if you have one. If you don't, but one of your guests does, give it all to them to take home instead!
Recycle, recycle, recycle!
Garden parties always end up with lots of recyclable materials. Glass bottles and aluminum cans are the usual suspects. You can make your job easier by putting out labeled buckets near the bin so that your guests put their empties into the correct containers rather than chucking them in the bin for you to have to sort out later.
Clean your BBQ with baking soda and a wire brush
Rather than using harsh chemicals, clean your barbeque the old-fashioned way with some baking soda and a wire brush. This is an effective and eco-friendly way of cleaning the grill and it's sure to leave it sparkling.
Have you got any green garden party advice?
Do you have any top tips for a green garden party? Leave your eco-friendly barbeque ideas in the comments below.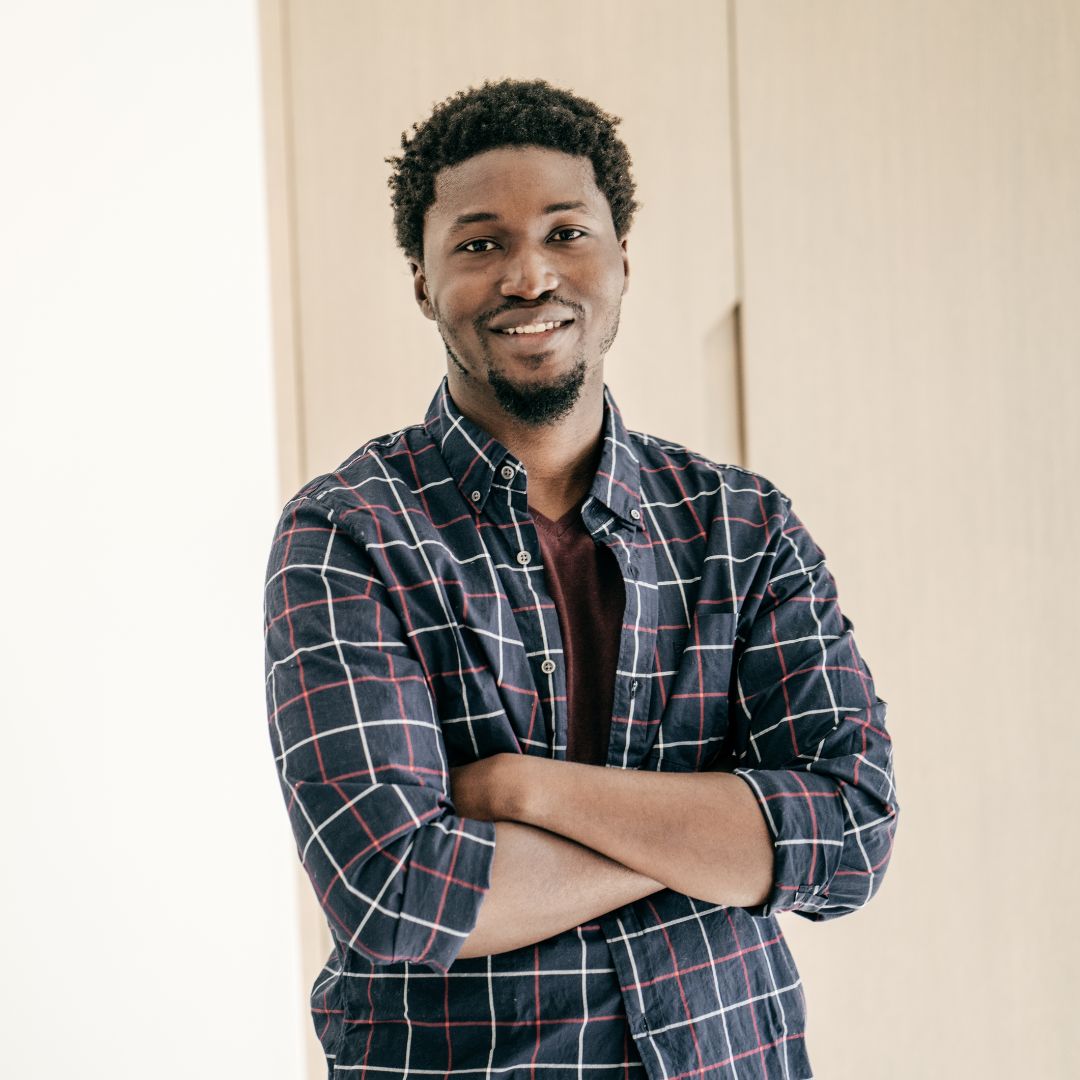 About the Author
James is your friendly neighborhood content writer here at the Green Living Blog. With a passion for all things sustainable, he's your go-to guru for everything eco-friendly. Armed with a treasure trove of wisdom about sustainable living, recycling, and environmentally conscious practices, James is on a mission. He's here to make sure you not only protect your family but also keep Mother Earth smiling. 😊🌎 When he's not busy sharing eco-friendly insights, James can often be found teaching his cat that compost bins make the purr-fect hideaway. 🐱♻️ Join James on his quest to uncover the secrets of defeating wasteful habits while leaving the lightest footprint on our precious planet's ecosystem.