Thinking about installing gray flooring but wondering if you are catching the tail end of a trend? As hardwood flooring trends go, don't worry. Gray is still popular for floors and will continue to be popular in the coming years. It provides an eye-catching neutral color for the floor and gives you tremendous range when decorating the rest of the room. Here is why.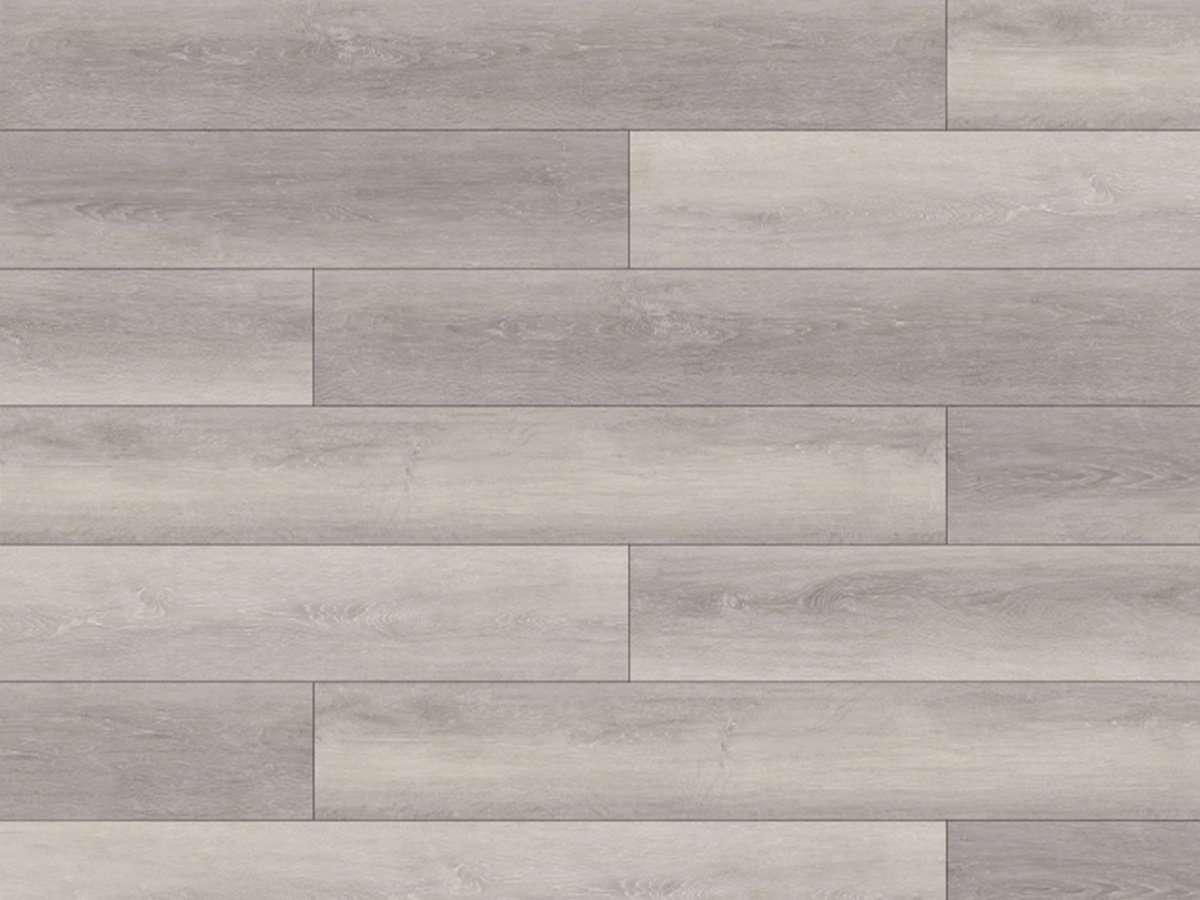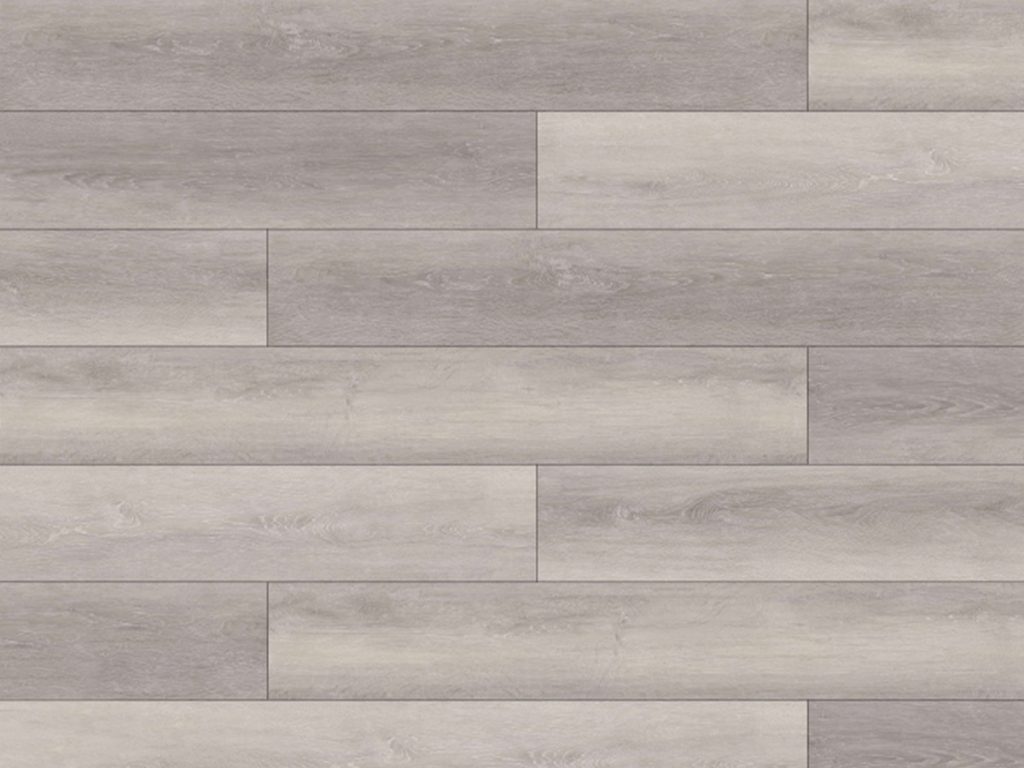 Gray Creates a Lively Neutral Scene
When you install gray floors, you set a backdrop against which you can bring in other colors for contrast. Instead of performing the starring role, the flooring is literally the entire supporting cast.
For many years, gray was considered cold and industrial because it was flat, drab, and lifeless. But color designers (yes that is a job) added warm and cool undertones to gray to create neutrals that felt more at home in a home than in a factory.
The very same tones that make greige (blends of grey and beige) popular for everything from lampshades to curtains to coffee cups create flooring colors that work and play well with a wide variety of tones.
Gray Supports Many Styles
Let's face it, Ash flooring kicks it for contemporary style but lacks the warmth you need for traditional décor.
Install gray floors confident that no matter how your personal style may change over the years, this flooring trend will always be in style in interior design.
That's a key factor to keep in mind if you don't plan to own your home for more than 5 years. Buyers want a type of flooring that is long-lasting because it is durable as well as flooring that is long-lasting because the style is timeless for home decor.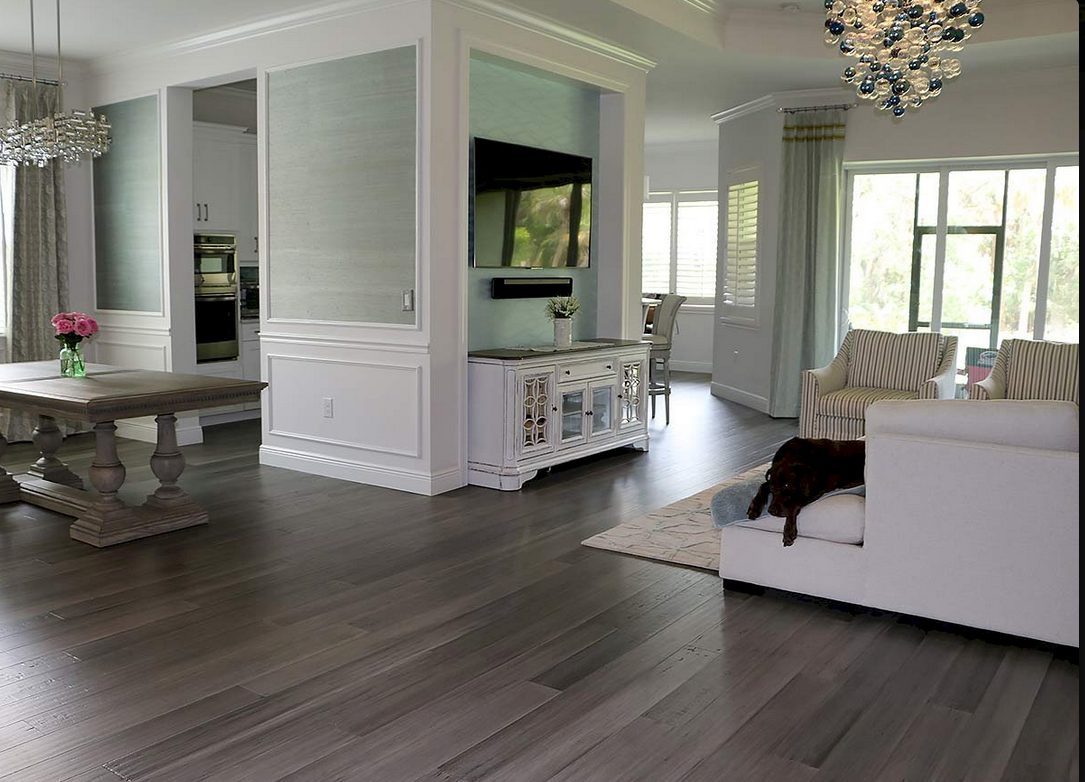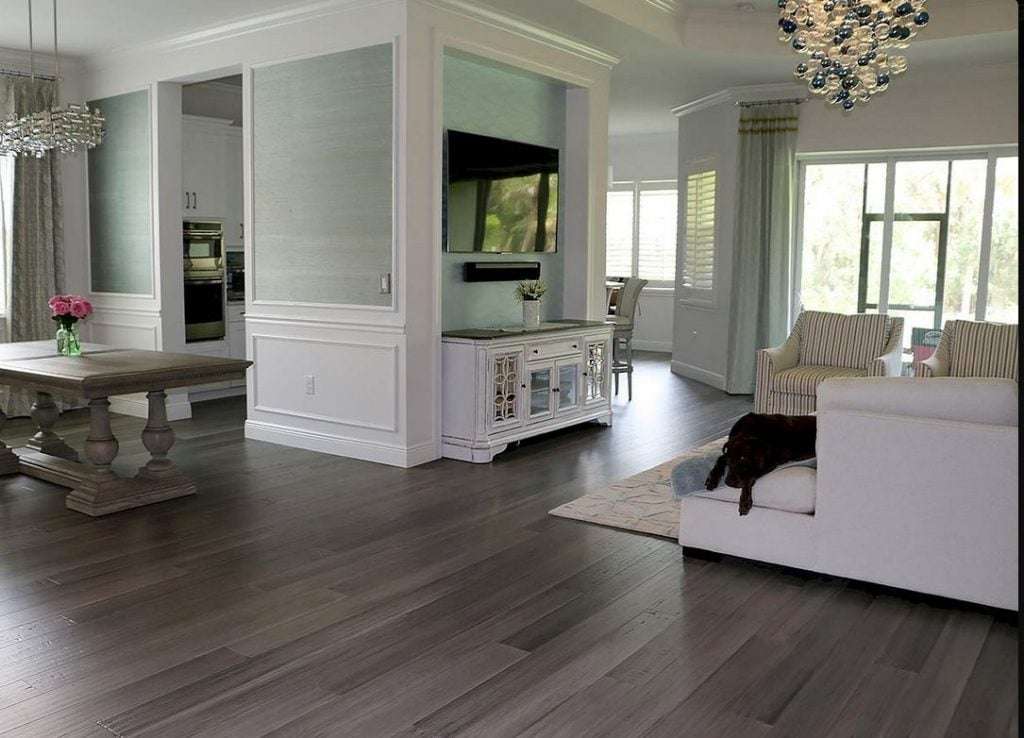 This Ashwood Distressed gray bamboo flooring works well with the traditional and formal styling of finishes and furniture. But it would be equally at home supporting a modern aesthetic too.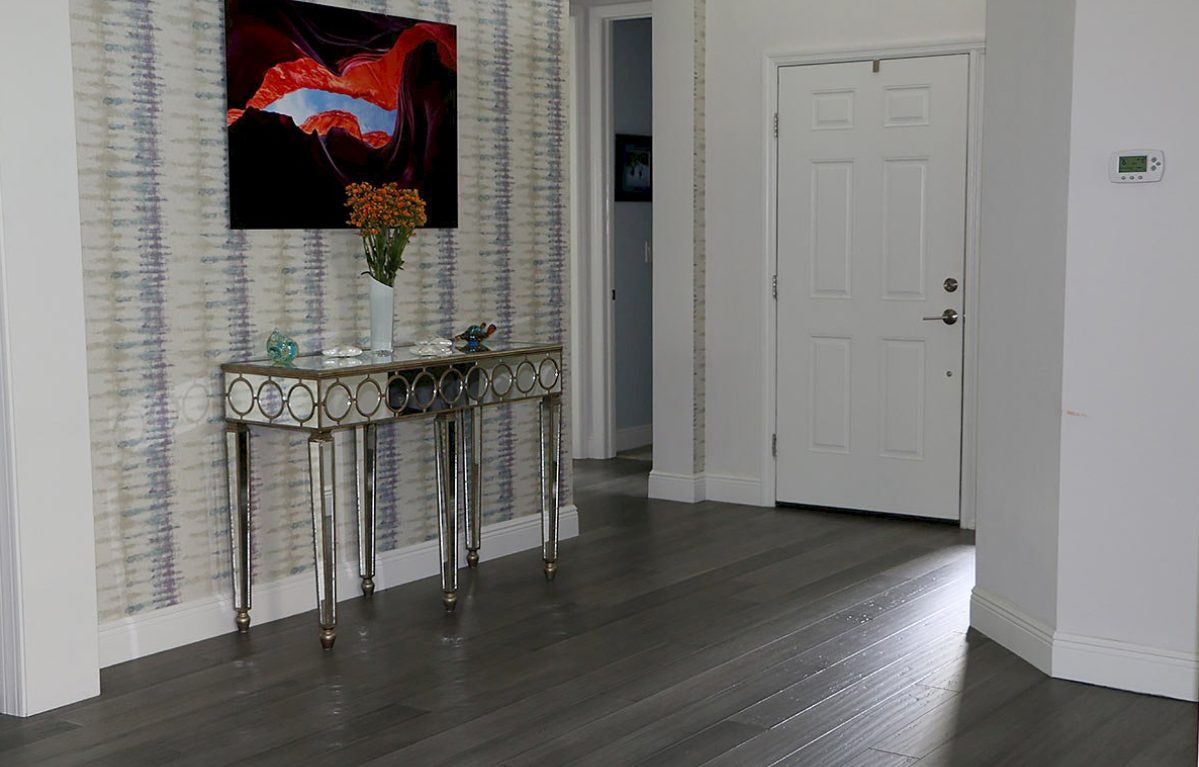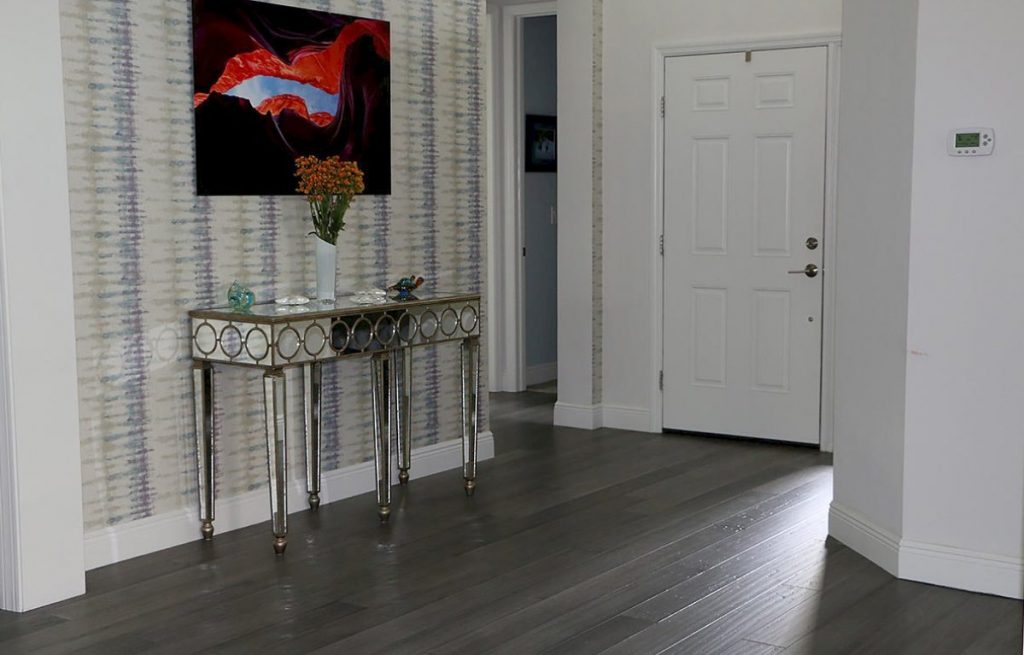 Notice how the gray supports green accents in the first room and pops of red just as well in the second room? The wall colors and furniture styles are completely different, but the same gray Ashwood Distressed Bamboo Flooring works well in both homes.
Benefits of Gray Bamboo Flooring
Bamboo makes a great choice for gray flooring. When you install bamboo flooring in one of the many shades of gray, you'll enjoy benefits including:
Durability
Freedom to install in any room of the house
Easy care
Better indoor air quality
Flooring that can lighten up any dark space
Variety of planks in different widths and lengths
Solid bamboo and engineered bamboo options
Floating, nail-down, and glue-down installation options
Bamboo offers an eco-friendly wood flooring option and Ambient offers bamboo in a variety of gray options.
Choosing Paint for Rooms With Gray Floors
Need help choosing paint colors to match those new floors? Sherwin-Williams put together a great video that suggests 7 great paint colors for rooms with gray flooring and explains why these colors work.
To sum up, yes, gray is still a popular flooring color in hardwood floors. While tan is starting to trend up, when you choose gray for your floors, be assured you choose a color that will be stylish and trendy for many years.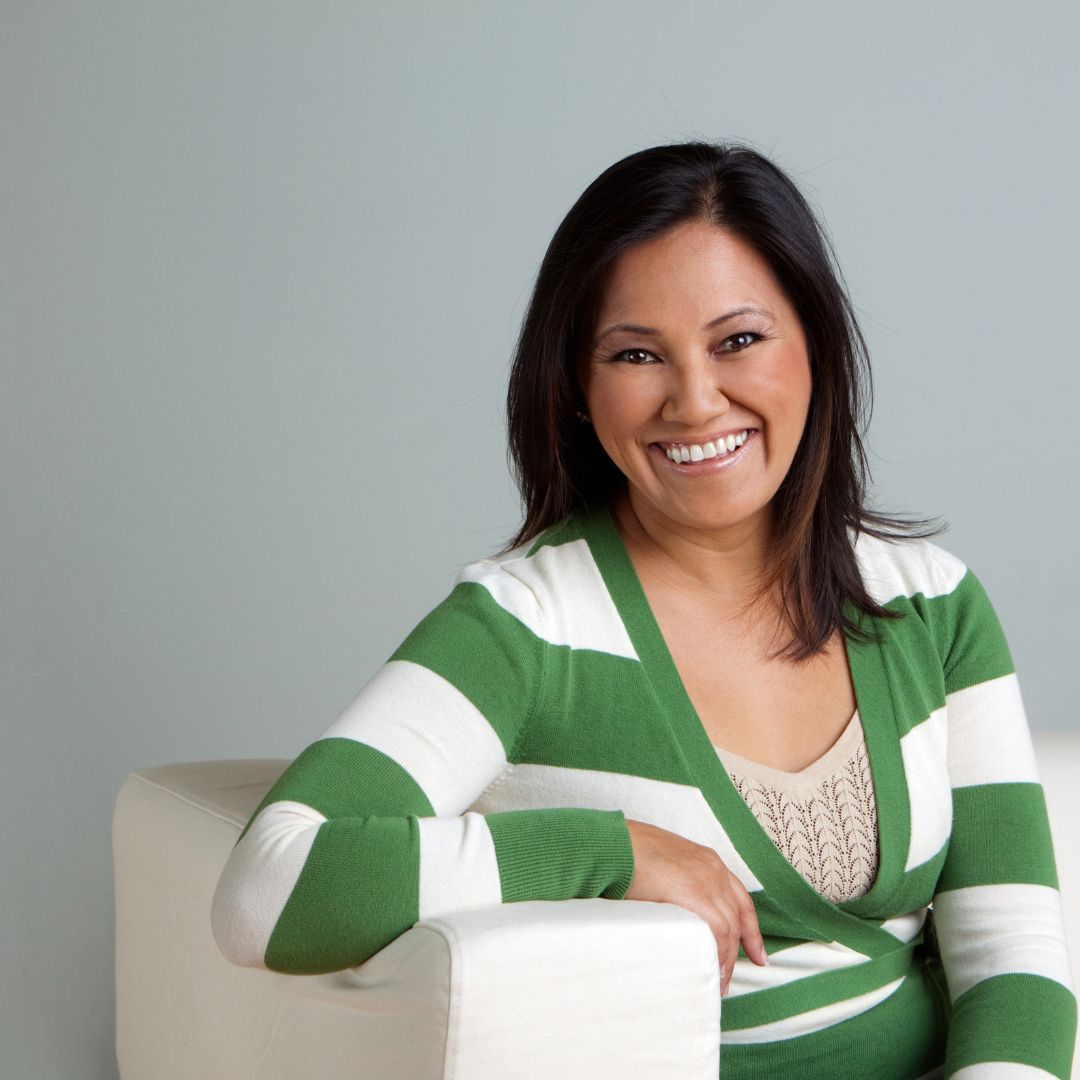 About the Author
Cheryl is our go-to guru for all things sustainable living. She's on a mission to make your family and our planet thrive! With a heart as big as her passion for sustainability, Cheryl brings you the freshest insights on eco-friendly building products and energy efficiency. 🌱💡
And hey, did you hear about the eco-friendly lightbulb that went to therapy? It finally found its inner "enlightenment"! 😄 Join Cheryl on this green journey, where she'll tackle your concerns with a smile and a sprinkle of eco-humor!