Endless home improvement options await those looking to increase the value and appeal of their house. Just pinpointing where to begin the journey presents a challenge. Some renovations increase the value of a home and a portion can be recovered at a sale. Sustainability may be just the edge you need when selling your home. Potential home buyers are more motivated to purchase a home that incorporates the design elements they desire and many value sustainability.

Make Your Home Green to Save More Green
Make your home move-in ready and buyers will recognize the savings you are offering. The home buying process stresses buyers who often jump through many hoops before securing the keys to the home. Today's buyers often include sustainable features on their home-buying checklist.
After coming up with the money for down payments, closing costs, and moving expenses, home buyers do not want to pay more bills than necessary. The cost to operate your home factors into how quickly your home sells.  So make smart decisions when it comes to energy. Many American homes create a large carbon footprint through high energy usage. Whether you plan to sell your home or stay in it forever, here are 4 sustainable design tips to increase the value and appeal of your home.
Energy Efficient Appliances
More than 40% of the energy consumed in the United States comes from the operation of buildings and appliances. Unless you pay close attention, it is easy to ignore the amount of energy we use. Things like turning on the lights, running a load of laundry, or making dinner all require energy – which is why energy-efficient appliances really matter. Energy-efficient appliances offer homeowners extensive benefits including tremendous savings on energy bills each year. And that's on top of reducing carbon emissions. New technologies in smart thermostats, condensing boilers, and efficient HVAC systems create a home with a high energy rating, making it more valuable to buyers.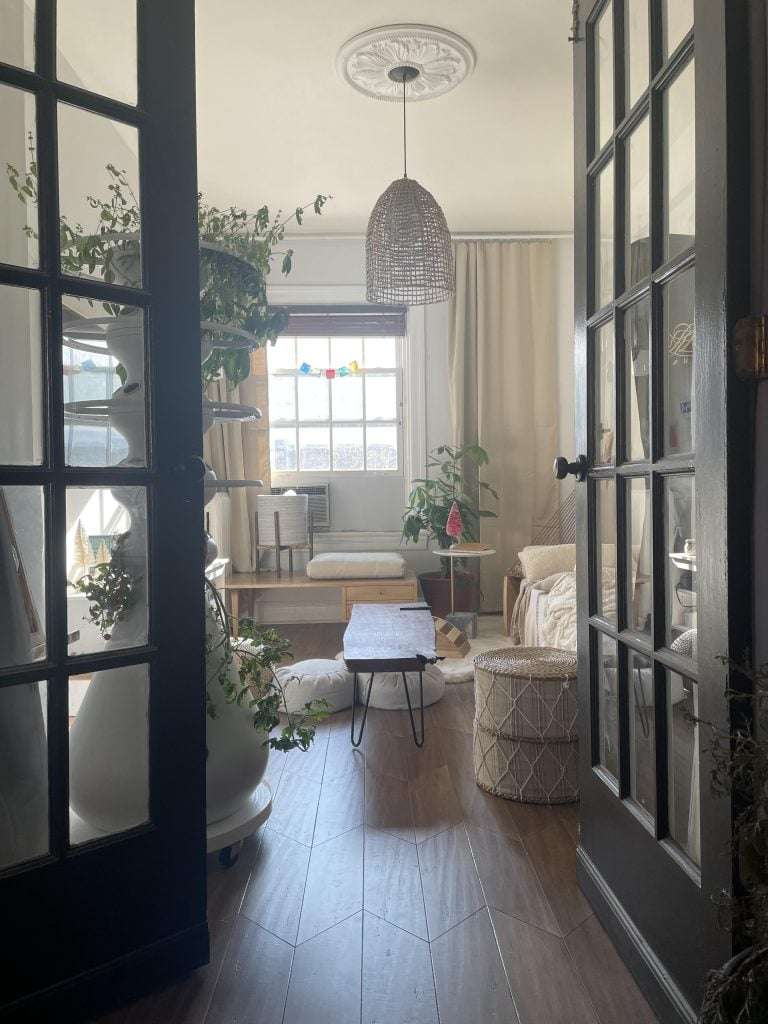 Install Greener Flooring
There are many pros and cons to eucalyptus and bamboo flooring and they make great eco-friendly floor options, while also being affordable and beautiful. Since bamboo is rapidly available, fast-growing, and can be harvested in three to five years, it is an amazing example of a sustainable natural resource. Both woven bamboo and eucalyptus offer extremely well-wearing options. Due to these materials' strength and durability, they are often mistaken for hardwood floors. In fact, Ambient® bamboo floors are three times harder than hardwood floors, but 50% less expensive. Not only that, but they come in a wide variety of colors and shades to fulfill any designer's vision for a space.
Insulation
A home that is poorly insulated costs 15% more to heat and cool. Proper insulation and weatherstripping not only save money but also offer more comfort. In the winter, lost heat must be replaced by the heating system and in the summer warm air must be conditioned by the cooling system. Properly insulating your home decreases this heat transfer by providing resistance to the outdoor environment. Green insulation materials include cellulose fiber, wool, and fiberglass. Top-quality insulation presents a good investment as it lowers home operating costs and serves as a powerful selling point to home buyers. Insulation not only reduces drafts but absorbs sound as well.

Landscaping
What better way to go green than by creating a green haven in your yard? Thoughtfully landscaping your property generates a vast array of benefits that can boost the value of your home. An environmentally-sound landscape conserves water, increases oxygen, and cleans the air, further improving the homeowner's quality of life. Studies show that a single tree can remove 26 pounds of carbon dioxide from the air every year. That's enough to offset the carbon emissions created by driving a car 11,000 miles. In addition, a well-designed landscape adds valuable curb appeal making it more attractive to attract potential buyers.
Conclusion
Whether you live in your forever home or plan to sell in the next 5 years, implement these sustainable design tips and reap the rewards. These small projects entice potential buyers and raise the sustainability and appeal of your home.