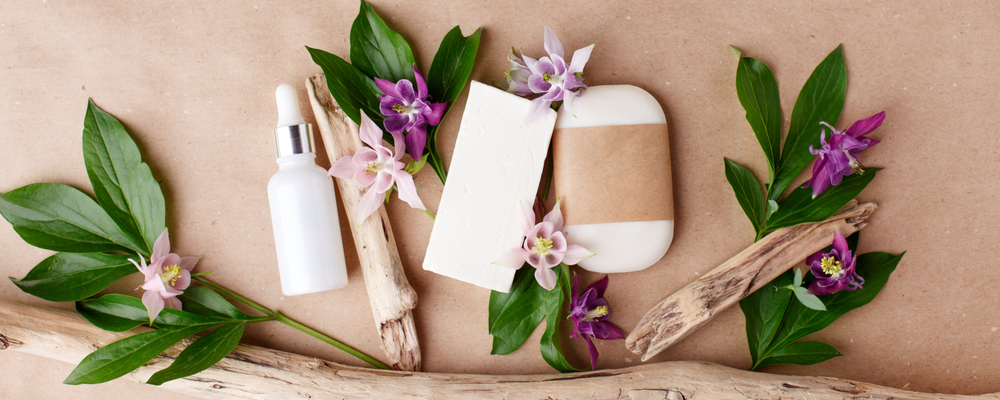 Earth Day 2022 has made an appearance, reminding us of the importance of the environment and taking care of our planet. As we bid farewell to the cold weather and embrace the sunshine, now is the perfect time to reevaluate and make improvements to our daily routine. A new season presents new conditions that factor into what our body needs. From skin care to daily hygiene, there are plenty of adjustments to make in time for the upcoming season.
Speaking of eco-friendly adjustments, it's long overdue to cut out wasteful products and bring sustainability into focus. Cosmetics are one of the most difficult industries to find sustainable products – with almost every standard product coming in a single-use plastic container. We've seen alternatives pop up in recent years: bamboo or wooden toothbrushes, for example, have become popular items to cut down on plastic usage.
There are, however, a surprising number of other ways to create a sustainable beauty routine. Mother Nature can't fix the planet all on her own! So, let's take a look at how to maximize our daily essentials while simultaneously minimizing our environmental footprint.
Skin Care
A great place to begin in making your routine more earth-friendly, is to take a closer look at your skin care routine. While many products on the market still actively use virgin plastic packaging and harmful ingredients, there are brands going against the grain to stand up and make an environmental difference.
This Viva Organics facial cleanser is a great option for all-around use and sensitive skin. It is GMO and paraben free, and contains no toxic chemicals. Not only are the product ingredients admirable, but so are Viva's sustainable values and initiatives. They reduce their carbon footprint by using recyclable glass bottles and bamboo caps for their products wherever possible. They also aim to manufacture right in the laboratory to keep all activity in one location, cutting down on production emissions.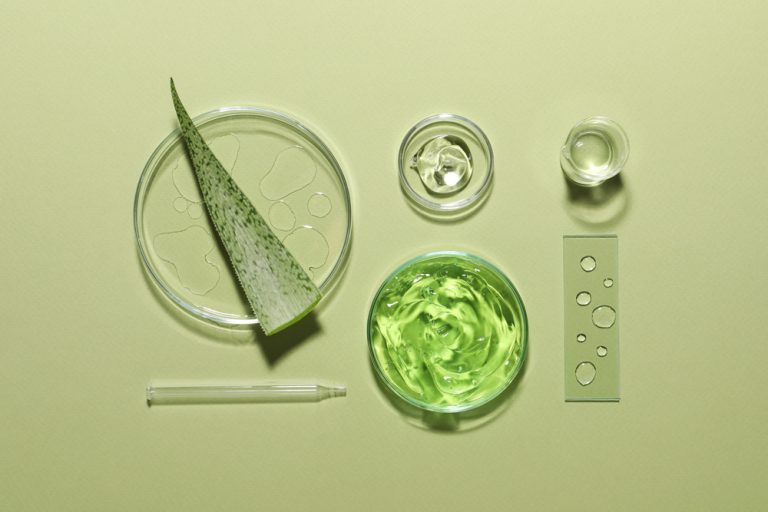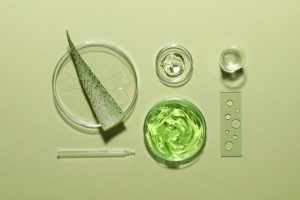 Indie Lee is another company creating quality skin care products while keeping the environment in mind. This alcohol free toner is great for all skin types, providing all day moisture with hyaluronic acid and other antioxidants and nutrients from Coq-10. Indie Lee is Leaping Bunny Certified as a cruelty free company; as of 2022, all glass products contain post-consumer recycled (PCR) glass, and by next year they will be incorporating PCR plastic into their tubes and jars. 
Josh Rosenbrook also joined the eco-friendly fight with their skin care products. This hydrating moisturizer is a great transition from the winter to spring months with a formula including Indian Senna Seed to help moisturize and repair skin. Made with certified organic and non-GMO ingredients, this is a great product to add to your spring lineup. Josh Rosenbrook is another sustainable ally, using natural and organic ingredients that are biodegradable and do not harm the environment. Their products are also cruelty-free, fair trade, and consciously produced. Not to mention, all of their plastic packaging is made from PET—Polyethylene Terephthalate—one of the most universally and easily recycled plastics.
As the sun warms up, it's important to add a little natural SPF into our spring/summer skin care regime. This 100 Percent Pure SPF is vegan, made of natural ingredients, and works both to hydrate and protect your skin. The formula is also biodegradable and earth-friendly, as 100% Pure is hard at work to leave a positive impact on the environment. They are on a mission to be climate positive by 2024, working with Trees for the Future to plant hundreds of thousands of trees.
Hygiene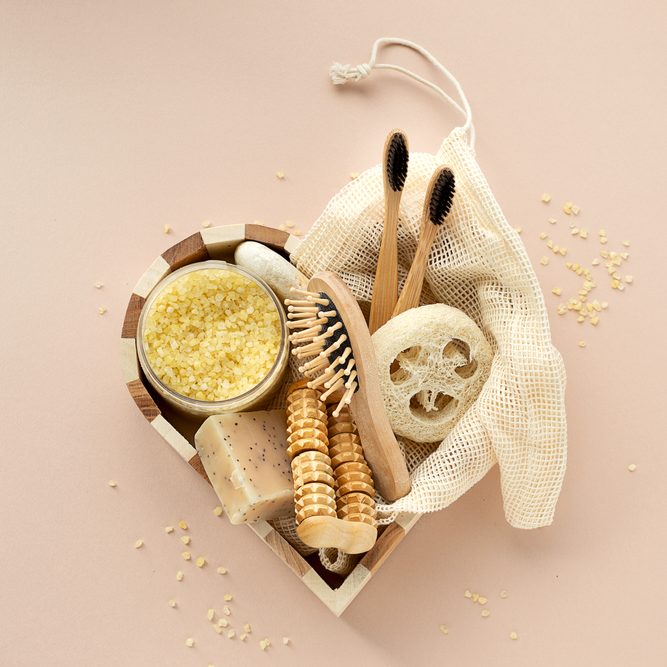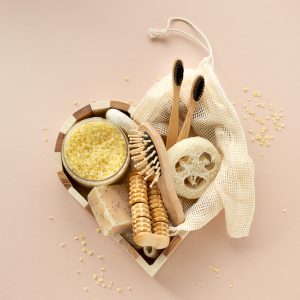 One of the main routine essentials we can't (or shouldn't) live without is our hygiene. Extending from oral care to a clean shave, the waste from the products we use starts to add up. 
It's increasingly important to be mindful of the products we are using, how much we are wasting, and where we can reduce waste wherever possible.
A great way to start reducing waste is to try and skip the plastic bottles and switch to bar soap. This USA made eco-friendly alternative is the perfect soap bar for your hands and body. It's vegan-friendly, made with natural ingredients, and never tested on animals. With a soothing and refreshing scent derived from essential oils, this bar soap is a great way to stay clean everyday without the plastic waste.
Speaking of plastic waste, a major contributor in our hygiene routine is razors. In fact, 2 billion razor and refill cartridges end up in landfills every year. So how can we break the cycle? Hanni decided to take charge and has developed a 100% plastic free razor. This is an award winning and bestselling alternative made completely of metal, coated to prevent rusting and ensure a smooth shave. According to Hanni, "We ditched plastic straws because they're terrible for the planet. The same goes for razors." 
Where else can we get rid of plastic in our routine? Everyday we wear deodorant from a plastic tube filled with ingredients we've never heard of. But Nala said no more. This natural deodorant alternative contains over 90% organic ingredients and is aluminum and carcinogen free. Its extra strength formula makes it an optimal choice for an active lifestyle, and one stick can last 3-6 months with daily use. Not to mention they are diving head first into making a positive environmental impact. At the end of last year, Nala made a big production choice, switching their deodorant tubes to be made of 100% PCR plastic.
Green hygiene doesn't stop at just soaps and deodorants. Your focus should extend north of your armpits and up to your face. Eye care is important for everyone, and there are eco-friendly eyeglass options out there to kick your sustainable spring look up a notch. Warby Parker is a carbon neutral eyewear brand that offsets their carbon emissions by investing in green energy. They have encouraged new environmental goals within their factories including water and waste management, in addition to installing solar panels for cleaner energy in specific facilities. 
Hair Care
Obviously one of the first things that comes to mind with hair care is shampoo and conditioner. If you're looking to ditch the wasteful bottles, look no further. High-End Hippie has developed shampoo and conditioner bars to revive and repair your hair with organic ingredients. There are options for a variety of hair textures and types with different herbal infusions and natural scents. Best part is, one bar can also last up to 70 washes and they are a more eco-friendly alternative to drugstore hair care. Shampoo and conditioner bars require significantly less water to produce and can each replace up to 500mL of bottled shampoo. They are made in Canada with biodegradable and vegan formulas, and High-End Hippie is dedicated to planting one tree for every two bars purchased. A highly rated product backed by an incredible mission!
For the days we need a little pick me up in between washes, Kaia Naturals has the perfect remedy. Their dry shampoo formula is natural, vegan, and cruelty free. As an overnight solution, it reduces the hassle and allows you to wake up oil-free. In addition to their commitment to natural and cruelty free formulas, Kaia is also transitioning into all post-consumer waste plastic in their packaging. Yet another brand making a difference by creating a greener alternative!
Don't wait for Earth Day to remind you to live greener. Now is the time to cut out toxic chemicals and wasteful companies. Our bodies deserve only the best products and ingredients, and to start, knowledge is power. Look at your everyday products, make some adjustments and reduce your environmental impact at home. Together, we can help Mother Nature take a load off the landfills and head down the path to a greener future.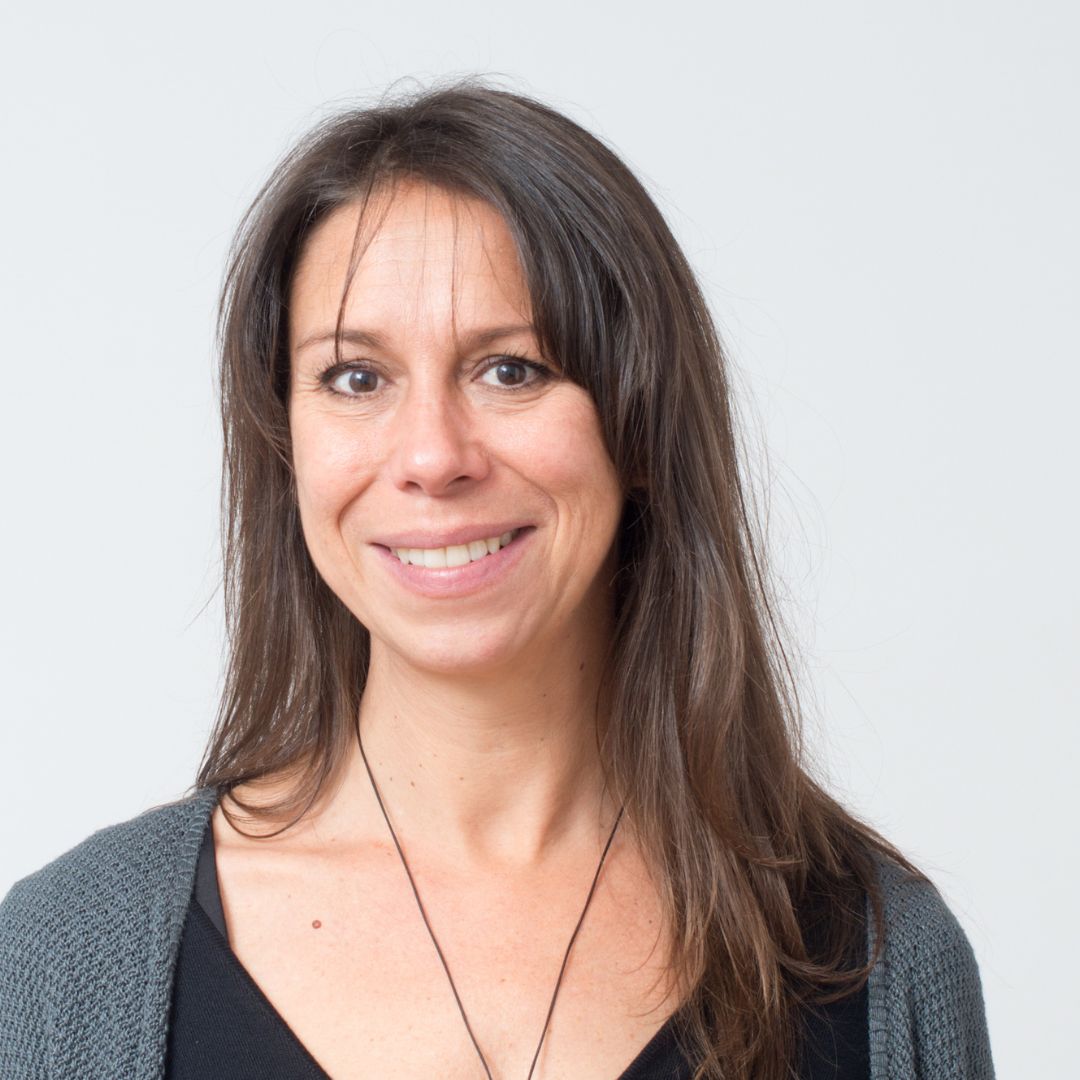 About the Author
Meet Bridgett, your friendly neighborhood green building guru! With more years of experience than she'd like to admit, Bridgett is your go-to expert for all things eco-friendly construction. She's on a mission to make your home the envy of every tree hugger in town (and maybe even the squirrels 🐿️). Let's build a greener, funnier, and all-around better world together – one enlightened eco-conscious choice at a time!