If you're planning to create a new design for your home this fall, you're not alone. Many people change up their living spaces, embracing warm interior design styles that feel cozier and more relaxing. Here's how you can get started in creating a welcoming indoor space of your own before the cold weather arrives. 
Start With Giving the Walls a Color Change
If you're interested in making affordable renovations that will have a big impact, consider changing the color of your walls. Switching from light colors to darker paint will add warmth for that cozy atmosphere that's so representative of the fall season. Chocolate, dark blue, or maroon are especially welcoming.
Taking on a painting project just before winter isn't everyone's cup of tea, though. If you're not ready to go DIY, change other aspects of your home's aesthetic. You can create a similar warm, cozy interior design just by adding darkly colored artwork, window coverings, and fabrics.
Looking for more cozy and warm interior design tips? This video offers more ideas:
Keep Your Circle Small for a Cozier Vibe
One area to focus your attention in creating a warm interior design is your living room or other areas where you will entertain guests. If you have hardwood, bamboo, or luxury vinyl flooring in these areas, adding a rug in the center of the room will add a touch of warmth. This is especially helpful if you don't have in-floor heating in your home.
Did You Know? A good conversation center shouldn't exceed 10 feet. Setting sofas and chairs farther apart will leave your guests feeling too distant and excluded from the conversation.
Include Nature for a Healthy and Warm Interior Design Style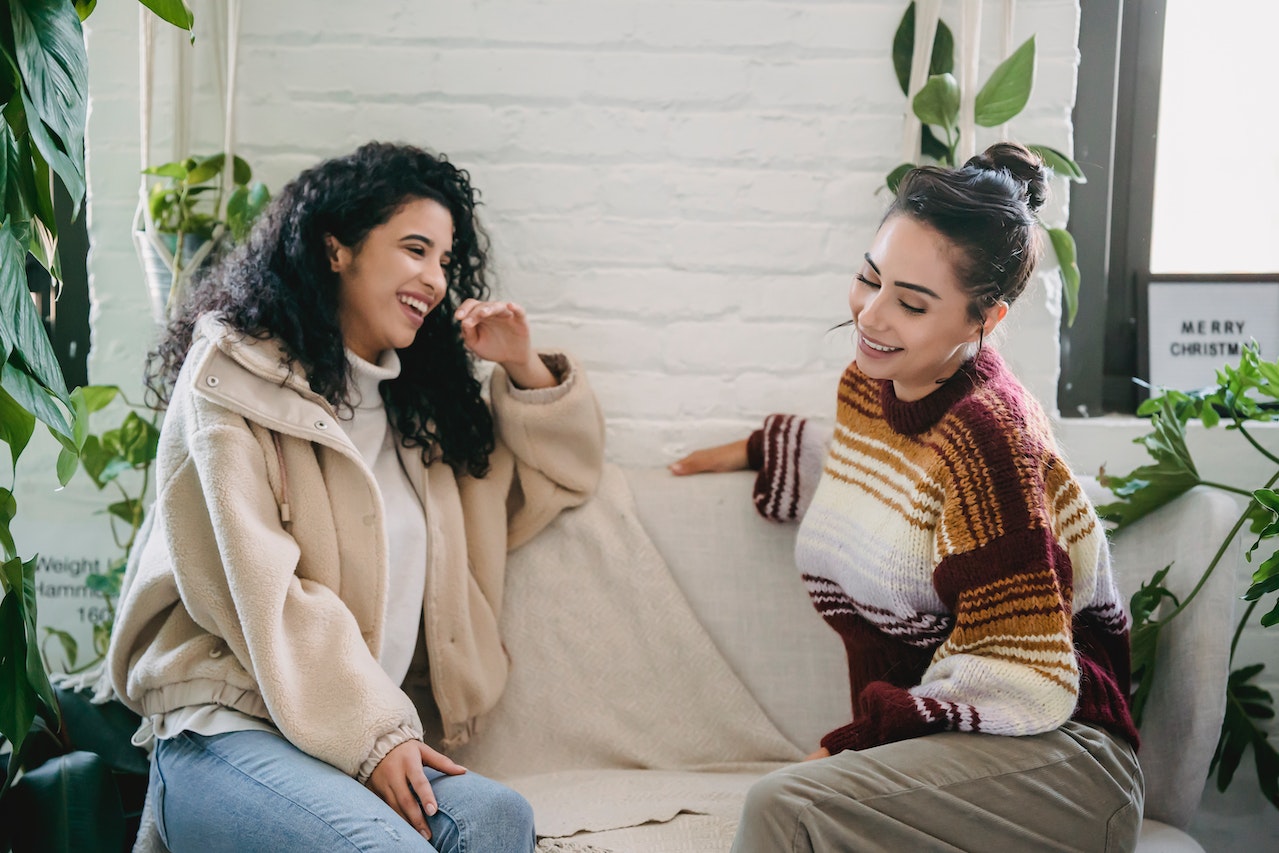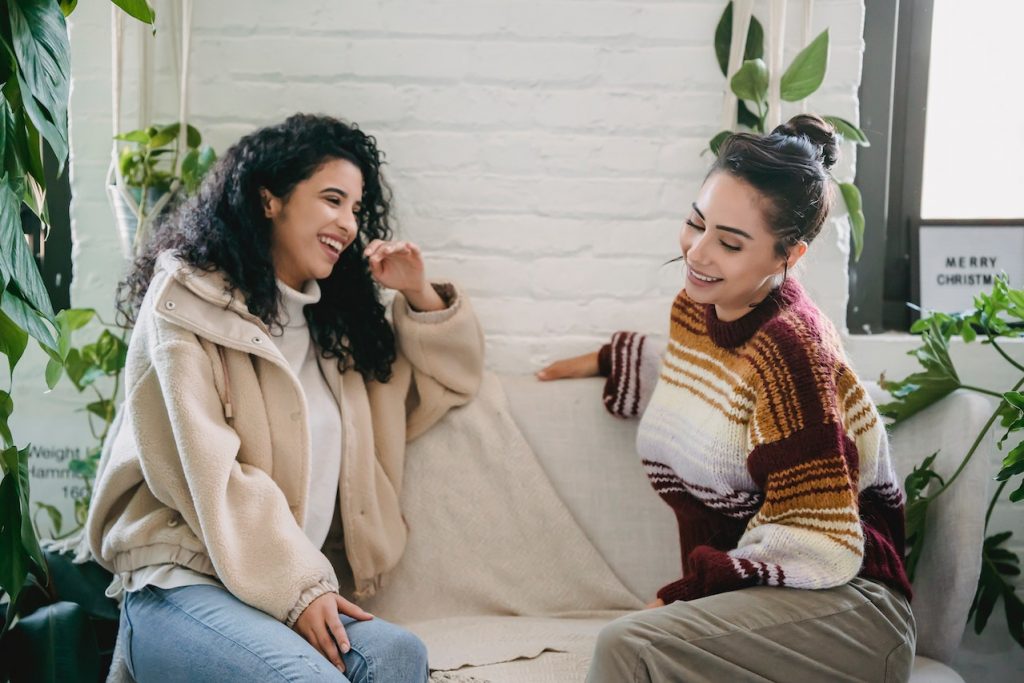 Even if you've never had much of a green thumb, there are plenty of species that don't require much care. Look for bedroom plants that benefit health and bring them into your other living spaces. A touch of nature can create a more inviting space in the winter and chase away the uneasy feeling that too much gray weather can cause.
Perfect Perennials for Your Home
Some cool-season perennials to consider include ranunculus, helleborus, winter heather, and cyclamen coum. These plants will blossom in the winter, bringing vibrant colors into any living space. Ask your florist or landscaper about more perennials that make good winter indoor plants.
Use Candles for Soft Lighting and a Pleasant Aroma
While you might use candles to create a cozy guest bedroom design, you can use them throughout your home as well. Look for candles that match the color scheme in each room. 
Rather than hiring an electrician to install a dimmer switch, light candles in your entertaining area. The soft glow of the flames will provide just enough light for a cozier atmosphere.
Pro Tip: Enhance your warm interior design with aromatherapy candles. The pleasant aroma of cinnamon, lavender, and rose are just a few scents that promote relaxation.
Add a Faux Fireplace for a Warmer Atmosphere
Lighting the fireplace in your home definitely provides warmth and a cozy atmosphere. What if you don't have a fireplace? Common cozy interior design ideas include using a faux fireplace to add a similar sense of relaxation and comfort. Even though you can't light the faux fireplace, its mere presence will give the impression of warmth. 
Pro Tip: Personal decor, such as family photos, add to the coziness in your living spaces. Incorporating a faux fireplace into your warm, cozy interior design gives you extra space for photos and other types of decor.
Try Bold Fabrics for a Warm, Cozy Interior Design
Enhance your warm interior design with throw pillows, blankets, and other furniture coverings. In the warm months, you can use pillows with light-colored cases and blankets that are lighter. 
As winter gets closer, switch those items for heavier blankets and pillowcases with bolder textures. This change will help you create a warmer feel in your living spaces. Guests who feel a little chilly can also use weighted blankets to warm up during their visit.
Ditch Your Blinds for Curtains and Drapes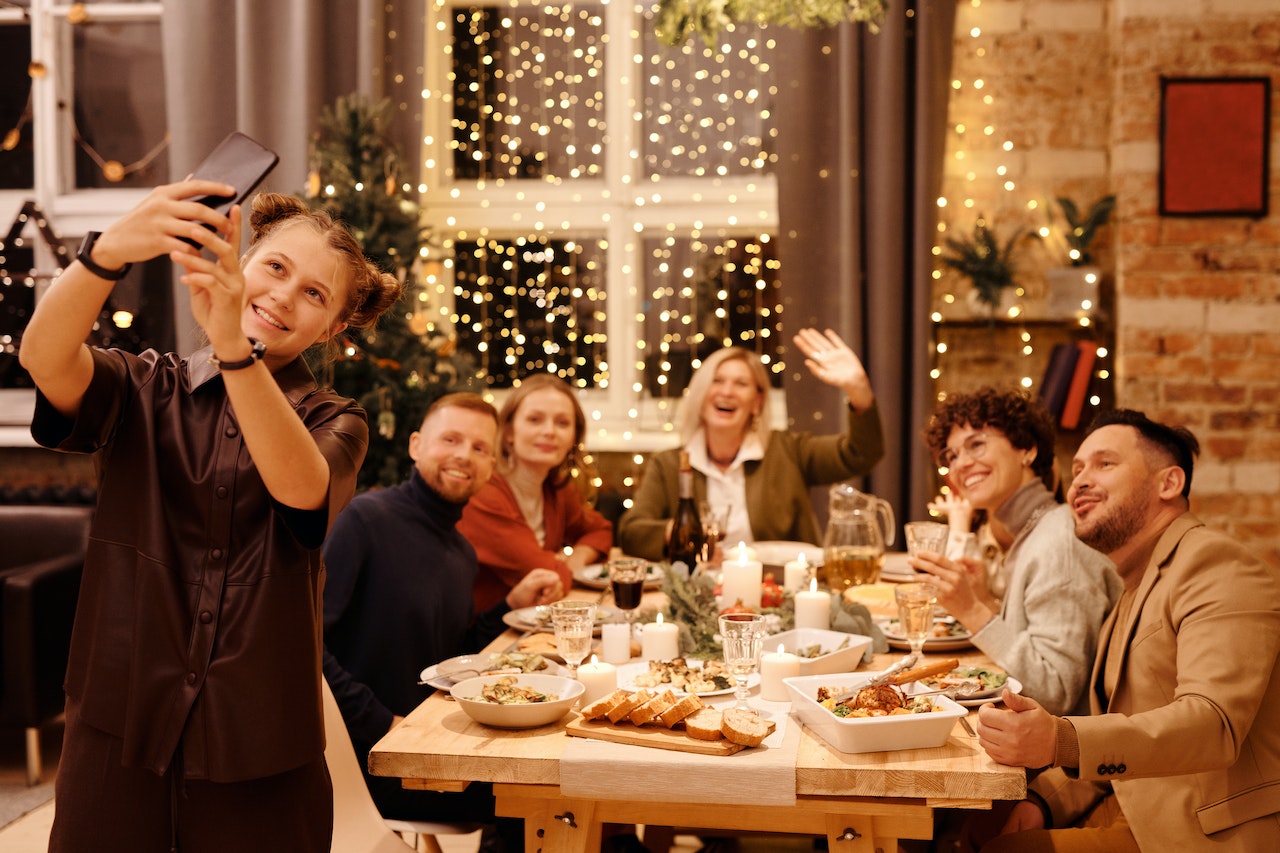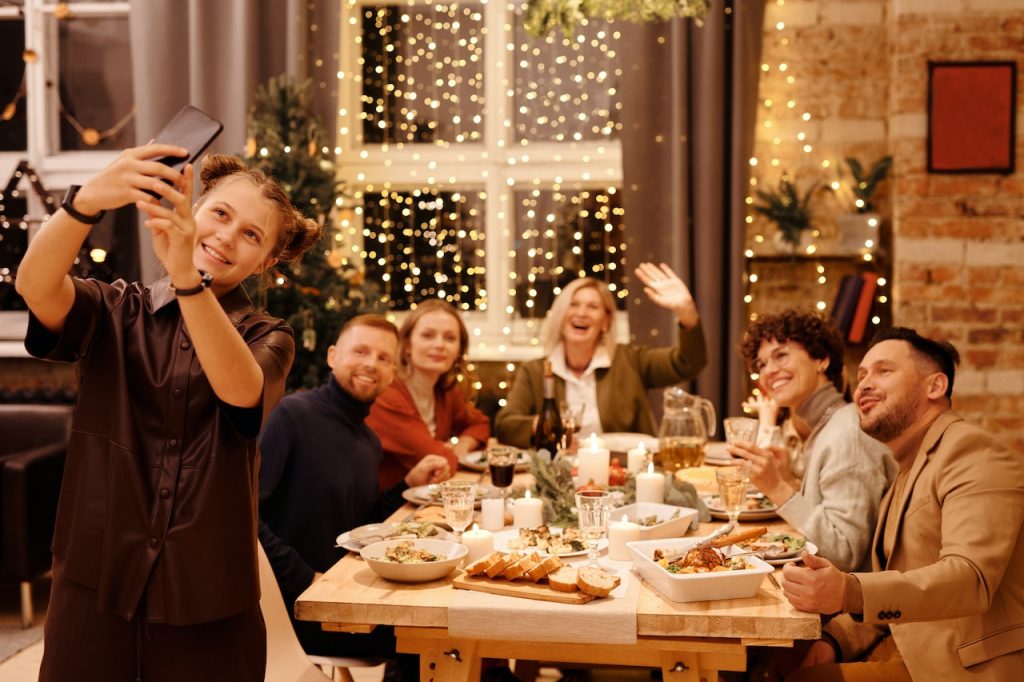 During the warmer seasons, solely using blinds as your window coverings provides privacy without creating an overly oppressive atmosphere. However, you'll improve your warm, cozy interior design by removing the blinds and replacing them with heavier coverings when temperatures drop. 
Use drapes and curtains to create that snug and comfortable feel. The heavier window coverings will also help energy efficiency in your home. When the drapes are fully closed, they will help in keeping warm air inside while providing an extra barrier against cold drafts.
Choosing the Right Curtains for Your Space
The color of your curtains or drapes will also make a difference. In selecting winter window coverings, go for earthy tones. Some suggestions for your winter curtains and drapes include:
Chocolate

Caramel

Maroon

Forest green

Navy blue
The colors you choose will depend on the color scheme in each room. Based on your warm interior design style, you can choose to match the drapes to your walls, or you might decide to use a contrasting color. 
Use These Basic Ideas to Create a Unique Look
You can use these ideas as presented, or you can modify them to match a specific theme or atmosphere. As you plan your warm interior design for this winter, stick to the basics. Using dark, rich colors and bold textures are key concepts in designing a welcoming space you and your guests will both love. 
If you keep these tips in mind, you'll have created the perfect cozy ambiance that you can retreat to when the weather turns colder.
About the Author

Sarah's love for home design and renovation runs as deep as her love for a good dad joke! 😄 She's been crafting content with the fantastic folks at Ambient Building Products for years, and when it comes to homes, this gal is the real deal.
From DIY adventures to pro collaborations, she's worn all the hats, and not just because she's a fan of stylish headgear. In her own abode, she's overseen her fair share of projects, making her a true home improvement aficionado.
But what really makes her heart skip a beat are those eco-friendly, energy-efficient upgrades that not only make your house look good but also feel good. Sarah's all about adding value to your home, one pun and one project at a time! 💚💡