If you love the look and feel of hardwood flooring, but you're looking for something a little bit rustic or different, then hand scraped flooring might be the ideal flooring for you.
Nowadays, "hand-scraping" is actually a machining technique used to make new wood look distressed and antiqued. Before machined wood planks came along, wood planks were hand-sawn, which often left the wood uneven and irregular in size. Later, wood tools were invented to help make wood flooring look more level and with fewer imperfections. Ironically, now the hand-scraped technique makes bamboo and wood flooring look like a more worn antiqued bamboo flooring with added character.
Handscraped bamboo flooring is a common upgrade when renovating early 21st century homes. Even though this look uses new wood, it complements the home's heritage by mirroring an older floor's charm. It also goes very nicely in contemporary homes.
Benefits and examples of hand-scraped wood flooring.
One of the key benefits of the hand scraping process is that the technique can be used with many different types of wood and colors of wood. For example, Ambient's coffee-colored hand scraped bamboo flooring takes you back to an old-world coffeehouse. This stranded bamboo wide plank flooring is a rich mahogany color, hand-scraped for a traditional, vintage look. It's also an easy-to-install tongue and groove flooring that can be nailed or glued down (read more about nailing vs. gluing vs. floating a bamboo floor).
Another example is Ambient's
Java hand-scraped extra-wide bamboo flooring
. This flooring is an engineered strand bamboo snap-together floor. Because it is engineered, it's a perfect flooring choice for the whole house, including the basement, kitchen, and laundry room.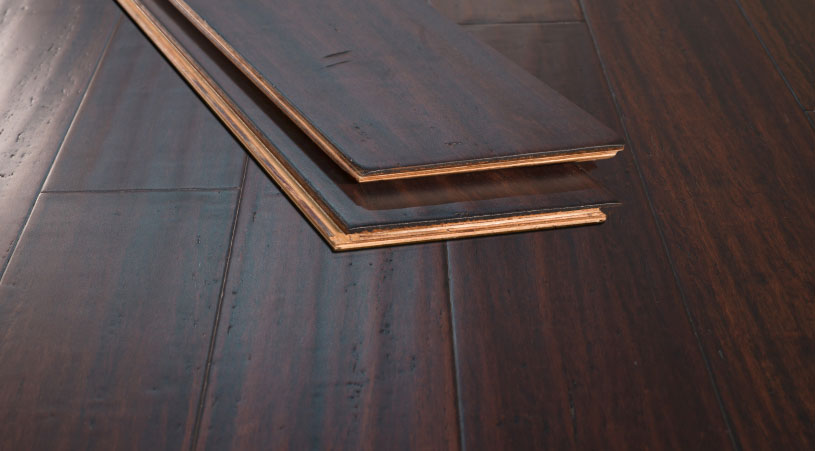 Other benefits:
Low maintenance – Hand scraped flooring does not require any additional or unique maintenance: Care for the flooring type just as you would if it was not hand scraped.
Unique look – Hand scraped flooring gives you a unique, old-world look without using old wood.
Durability – Handscraped flooring (especially stranded bamboo) is ideal for high traffic areas in your home where you'll likely find kids, pets, or maybe even a clumsy cook because the imperfect surface style hides dents and dings.  If you get a strand bamboo floor, you're getting the densest flooring on the market, so it makes it an even tougher flooring choice.
Is this flooring more expensive than traditional wood flooring?
Any wood flooring is an investment. However, choosing wood flooring you love and will enjoy many years is a great investment! And while hand-scraped flooring adds work to the manufacturing process, it is only moderately more expensive.
On average, hand-scraped floors tend to be around 10%-20% more expensive than their flat/smooth counterparts.
How do you clean hand scraped wood floors?
For routine cleaning of your bamboo/wood floor, any approved hardwood floor cleaning system such as Bam-Brite Hardwood and Bamboo Floor Cleaner, Swiffer WetJet for hardwood floors Bona Hardwood Cleaning System will work.  Avoid using vinegar frequently to clean your floor, as this can dull the finish over time.
When you first install your flooring, save a few planks for testing cleaning supplies on later. Later, if you ever doubt what type of cleaner will work on your floors, here's a tip. You can use these planks to test the new cleaner first to ensure it doesn't damage the finish.
Clean hand scraped wood floors in three easy steps:
Use a good broom or dry microfiber mop to remove excess dirt and debris from your floor.
Pour the recommended quantity of an approved hardwood floor cleaner concentrate into half a bucket of warm water.
Dip your mop into the bucket. Then, make sure you completely wring out all water from it so it is only slightly damp. Finally, use this slightly damp mop to clean the floor.
Final reminder: never to steam mop or wet mop hardwood and bamboo floors!
Ambient Bamboo Floors' hand scraped bamboo hardwoods are backed by a lifetime structural and finish warranty and are preferred by leading designers, architects, builders, and homeowners worldwide. Ready to explore hand scraped wood flooring? Have more questions?  Call one of our flooring experts today at (866) 710-7070!
Last update of the article: 01/30/2021.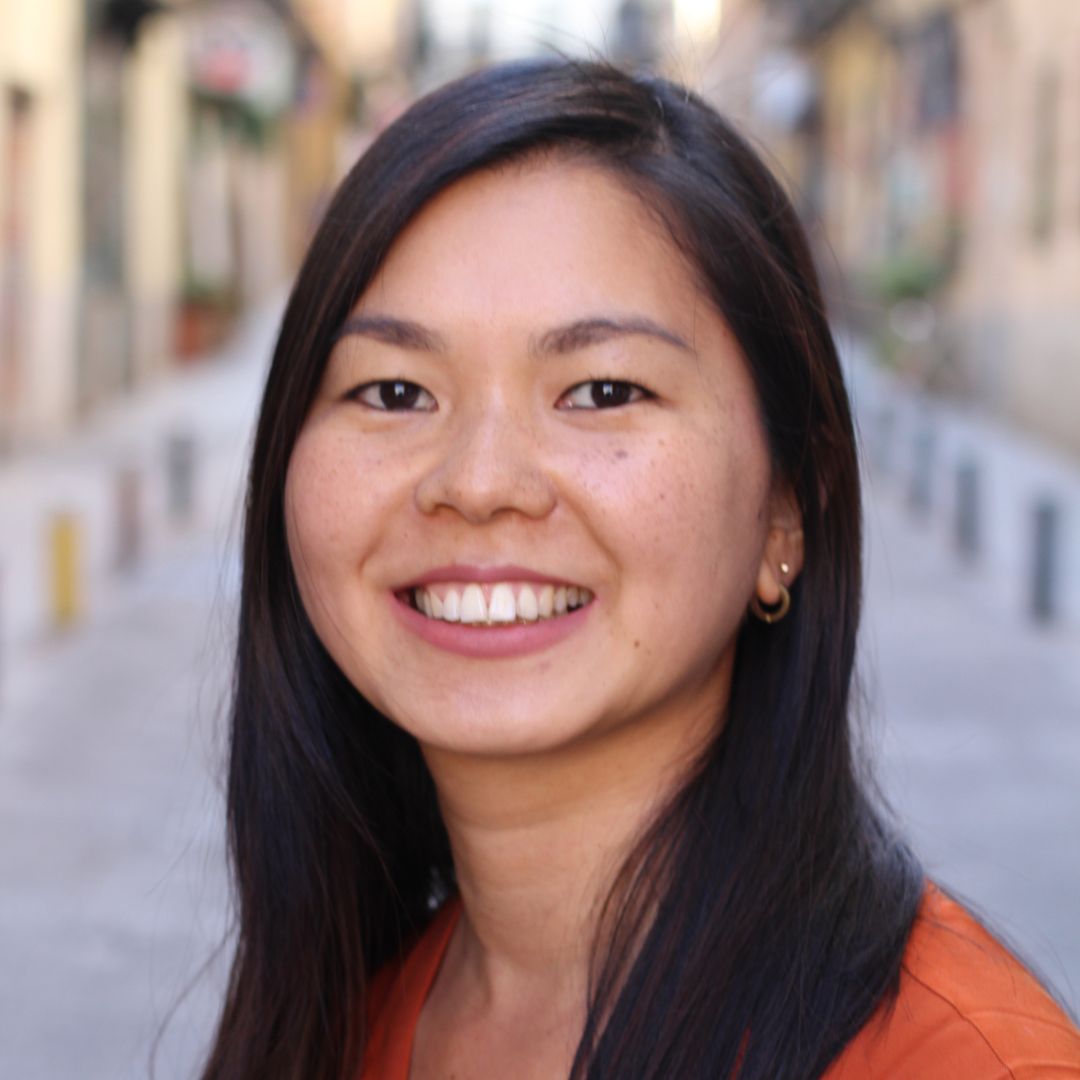 About the Author
Meet Jo Lynn! 🌿🧹 With more than a decade of eco-cleanliness expertise under her belt, Jo Lynn is on a mission to turn spaces into healthier, greener sanctuaries. Her journey into sustainable home maintenance started with a deep love for the environment and a determination to whip up non-toxic solutions that actually work.
Whether it's a cozy home or a bustling office, Jo Lynn knows how to keep spaces spotless without compromising your health or our planet's well-being. Plus, rumor has it, her cleaning jokes are so good, even the dust bunnies can't help but chuckle! 😄