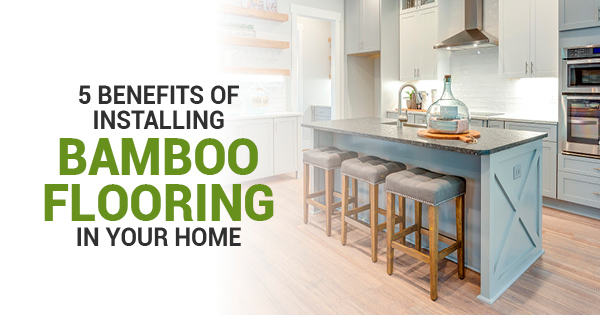 As a homeowner, you have so many flooring options available to choose from. Though most U.S. homeowners select hardwood, there is a great alternative to traditional hardwood floors that should be considered: bamboo flooring. To learn more about our bamboo flooring, take a look at our "Bamboo Flooring 101: A Beginner's Guide."
Bamboo floors not only look amazing inside homes of all styles, but there are plenty of additional benefits of bamboo flooring as well. From bamboo's strength and quality to its zero floor shrinkage and eco-friendliness, here are some terrific advantages of installing bamboo floors in your home:
Bamboo Flooring has Water Resistant Properties.
Though bamboo isn't 100% resistant to water damage issues like mold & mildew, it still does a great job compared to other flooring materials. Bamboo works to prevent water damage, staining, and warping inside the home and across the floors. Please read our blog How To Clean Up Pet Urine From Bamboo Flooring.
Installing Bamboo for its Strength & Durability
Bamboo floors are solid, hard, and durable — much more than other flooring materials. Whether natural or carbonized, strand woven bamboo can be 3 times more durable than red oak. Additionally, bamboo floors are installed and maintained in the same manner as traditional wood floors.
The bamboo Floor is Ecologically friendly.
Bamboo is made from natural vegetation, meaning that the bamboo plant is renewable and grows to maturity in as little as three to five years. Conversely, hardwood trees can take around 20 years or more to reach maturity.
Installing Bamboo Makes a Home Look Great
Even though this material is strong, water-resistant, and eco-friendly, one advantage stands out. A primary advantage for homeowners is that bamboo flooring looks terrific. Bamboo can help the rest of your home stand out.  It will significantly improve the look, feel, and even the value of your entire property.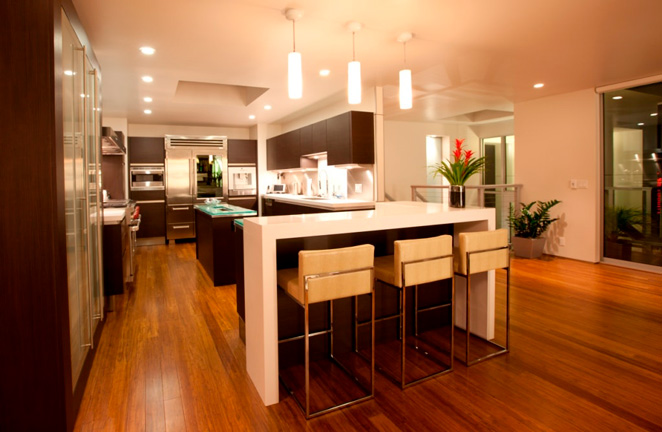 The Flooring is Easy to Maintain
Once installed, you don't have to do too much to keep your bamboo floors clean. You won't have to perform invasive maintenance projects like you would with other products. All you'll need to do is sweep or vacuum your floors every once in a while to get rid of debris.
If you want to learn more about the benefits of installing bamboo flooring in your home, we can help! To speak with one of our Ambient Bamboo Flooring professionals today, call us at 866-710-7070!
If you would like a free sample of our beautiful bamboo or eucalyptus flooring sent to your home, click on the box below.