First things first: in case you don't already know what underlayment is, it's the material laid on top of the sub-floor before the bamboo floor is installed (the subfloor is pretty much the base floor of your house, whether it's a concrete slab or plywood resting on floor joists).
You will need underlayment if you are installing bamboo flooring via the nail down or floating method. However, you do not need underlayment if you are installing via the glue down method. Using underlayment under your bamboo floor can provide soundproofing, moisture protection, and stability and reduce wood on wood squeaking. Bamboo flooring can also be installed on any existing floor, including concrete, laminate, wood flooring, vinyl tile, linoleum, tile, etc., as long as the floor is flat and solid, and the correct underlayment is used.
What type of bamboo flooring underlayment is best?
The most common underlayment used when nailing a floor down is 15 lb felt paper (i.e., roofing paper) or red rosin paper. Most installers prefer 15 lb felt paper. This is because rosin paper tends to leave behind red dust that can stain walls and clothing. This dust is often hard to remove.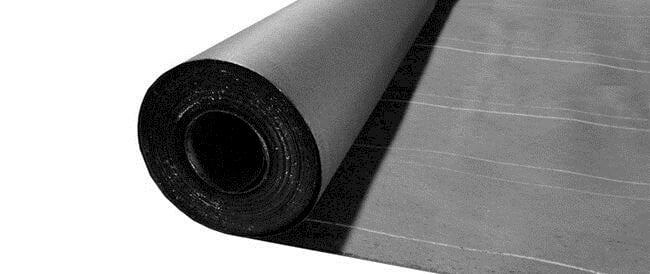 There is a common misconception that 15 lb felt paper is a vapor barrier – it is not! While it does help to wick away moisture from the bottom of the flooring planks, it is not meant to serve as a vapor seal. Therefore, when installing over wet crawl spaces or basements, you need to seal them first. 15 lb felt paper would not protect your floor from sub-floor moisture. Another advantage of installing 15 lb felt paper is it reduces wood on wood squeaking.
People often ask if they can use 3 in 1 foam/rubber bamboo flooring underlayment under nail down floors. The answer? It's not recommended.
These underlayments compress slightly when walked on, and the vertical flexion can result in loose nails and squeaky boards.
If you're floating a floor – use a 3 in 1 underlayment.
While bamboo flooring is extremely durable, like all hardwoods, it is vulnerable to moisture. When floating a floor, a 3 in 1 underlayment is a must, especially if there is excessive moisture emitted by the sub-floor – such as a concrete slab or crawl space.
One of the premiere benefits of bamboo flooring is that it can be installed in dry or humid climates. Even if you live in a relatively dry climate, there's no guarantee that your subfloor won't have moisture issues. That's why it's essential to choose an underlayment with a built-in vapor barrier. The vapor barrier provides complete protection against moisture.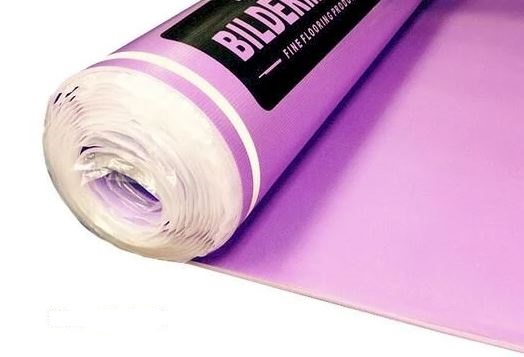 When choosing an installation method, floating is popular because it can be done without professional help. Convenient click-lock mechanisms are standard on engineered hardwoods, vinyl planks, and a multitude of bamboo flooring styles – to name a few. It cannot be understated how important a floating floor underlayment is to this process.
If you are choosing the floating for ease of installation, then it is critical that you don't cut corners. You might be wondering, "what makes a floating floor underlayment so important?"
Stability – added benefit of a floating floor underlayment
If your subfloor is slightly uneven, underlayment can smooth out small imperfections. This means that when you lay your floor, it lays a little flatter. This benefits more than just your balance — your floor is less prone to damage and buckling when it's installed correctly, thereby extending its life!
Sound Absorption – added benefit of a floating floor underlayment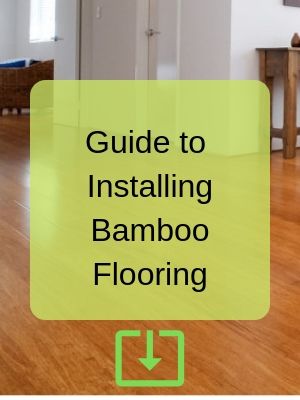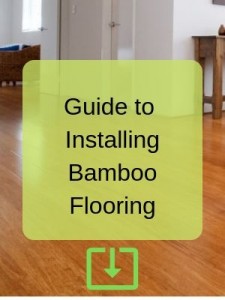 A 3 in 1 floating floor underlayment prevents a louder, hollow sound and provides a fuller sound when walked on. It also dampens the sound from impact or sound transmission noises. The higher the STC and IIC rating, the more soundproof and sound absorbent it is.
IIC = Impact Isolation Class *ASTM E492/E989
STC = Sound Transmission Class ASTM E336/E413
These ratings relate to the sound traveling through the total floor/ceiling assembly between upper and lower floors/spaces.
Are you someone who sleeps in a while your significant other is an early riser?
Do you have a new baby that wakes at the slightest sound?
Do you live in a condo or apartment building?
You should look into a 3 in 1 underlayment with the highest STC rating you can find.
If you're installing over radiant heat – use a 3 in 1 underlayment
Have an underfloor heating system? If you're floating an engineered floor over it, be sure to use a high-quality 3-in-1 underlayment that includes a vapor barrier. This bamboo flooring underlayment should have a minimum thickness of 2mm to insulate and protect your floor. You can use both engineered floating and solid glue down bamboo flooring over radiant heat subsystems as long as the floors are properly installed and maintained.  If you're gluing down a bamboo floor over radiant heat, ensure to use an adhesive with a vapor barrier, as the adhesive will help insulate the floor from sudden changes in heat.
Note: The color or thickness of the underlayment has no relationship to the amount of thermal resistance. This is measured purely by tog ratings.
If you're still unsure what bamboo flooring underlayment is best to use with your bamboo or eucalyptus floors, get in touch, and we'll match your needs with the right material.
EXPLORE MORE BAMBOO FLOORING CONTENT: All About Strand Woven Bamboo Floors  |  What is the Janka Hardness Scale + How Does Bamboo Rank?
---
Last Updated: 1/6/2022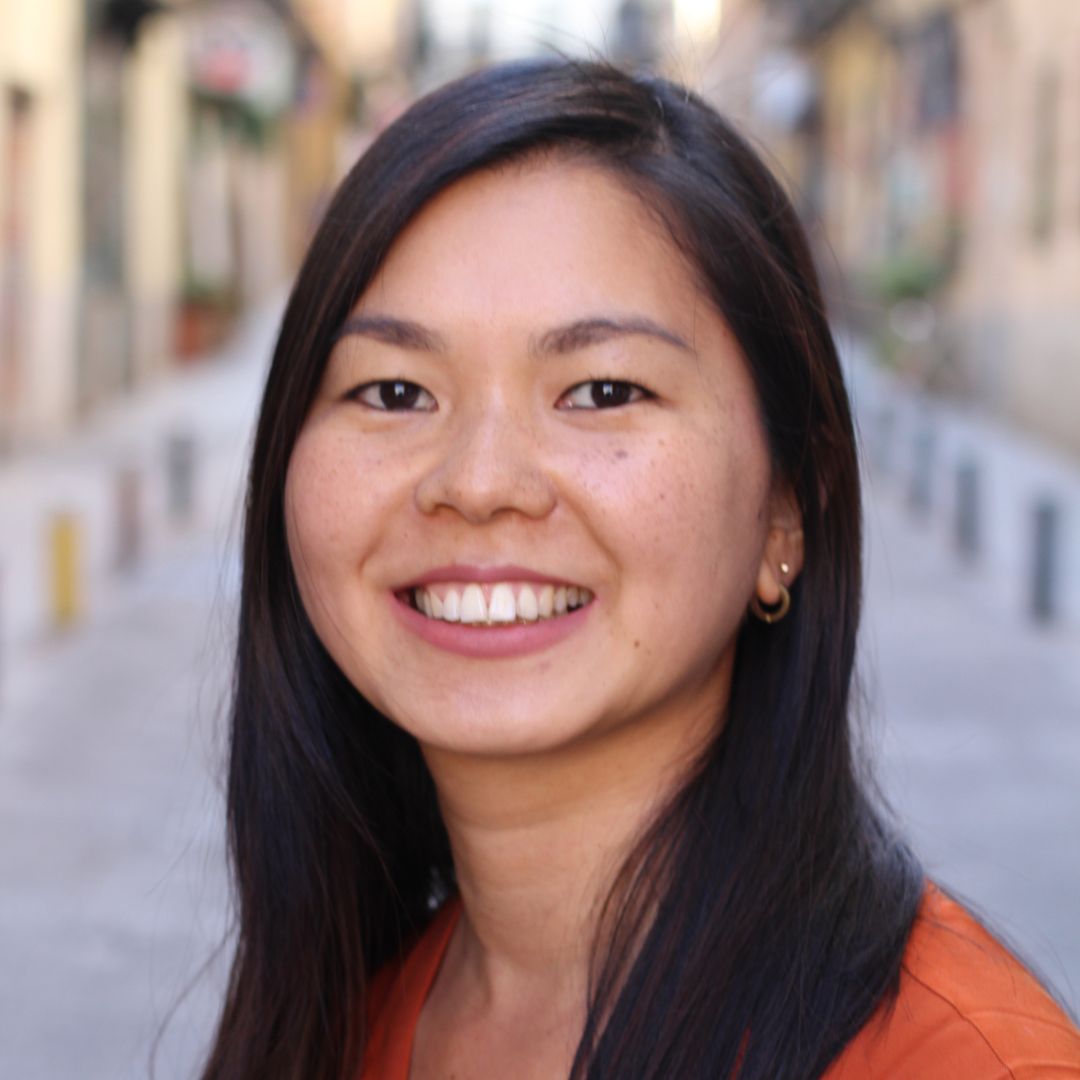 About the Author
Meet Jo Lynn! 🌿🧹 With more than a decade of eco-cleanliness expertise under her belt, Jo Lynn is on a mission to turn spaces into healthier, greener sanctuaries. Her journey into sustainable home maintenance started with a deep love for the environment and a determination to whip up non-toxic solutions that actually work.
Whether it's a cozy home or a bustling office, Jo Lynn knows how to keep spaces spotless without compromising your health or our planet's well-being. Plus, rumor has it, her cleaning jokes are so good, even the dust bunnies can't help but chuckle! 😄