When you're thinking of upgrading your home, first consider your flooring. Above most other home improvements, one of the first updates for most people is hardwood floors. They're lasting and elegant—but they also demand diligent care and can be costly to resurface or repair. Some homeowners resort to laminate flooring that only looks a bit like hardwood, but Ambient Floors offers even better flooring options to beautify your home. Read on to learn more!
Bamboo Floor: All the beauty of hardwood flooring for home improvement, but better.
Three times harder than traditional wood floors but with the same look and feel, eucalyptus and bamboo flooring are an environmentally friendly, affordable alternative to traditional hardwoods. Their hardness makes these floors super tough, even when faced with the most rambunctious toddlers and pets. Even high-traffic areas are no match for these babies! In fact, that's why we like to say our bamboo and eucalyptus floors can go where traditional hardwoods can't.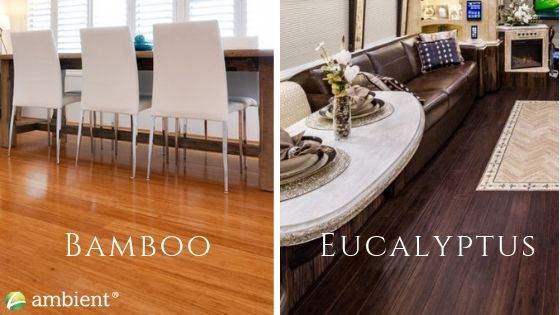 Despite bamboo's benefits, you've perhaps heard that these floors are soft and easily dented, when in fact the opposite is true. All of our bamboo and eucalyptus flooring goes through a unique strand-woven manufacturing process. This ensures it is multiple times harder than the original wood and harder, in fact than traditional hardwood, too. 
Gorgeous, eco-friendly flooring that's affordably priced. 
Eucalyptus and bamboo plants are sustainably forested. That means whatever is cut down to utilize for flooring is easily replaced, thus keeping the ecosystem in balance. They grow much faster than the trees hardwood flooring is traditionally made from. Harvesting bamboo or eucalyptus crops don't threaten them with extinction. And that, in turn, is a benefit to you as a consumer, because having more resources means that the overall cost to produce is lower, and THAT means you spend less to get a beautiful floor!
Plenty of flooring choices!
Both of these types of floors come in a range of colors, from whites to darks. This makes it easy to find the right flooring that perfectly suits your home. Additionally, each option offers its own unique pattern.  At only $3–$5 per sq. ft, you can use this flooring from the kitchen to the bedroom & everywhere between.
Bamboo Flooring & Eucalyptus Flooring Examples
Order up to five free samples or call a flooring specialist today and find out how this sustainable, durable flooring will suit your style and budget.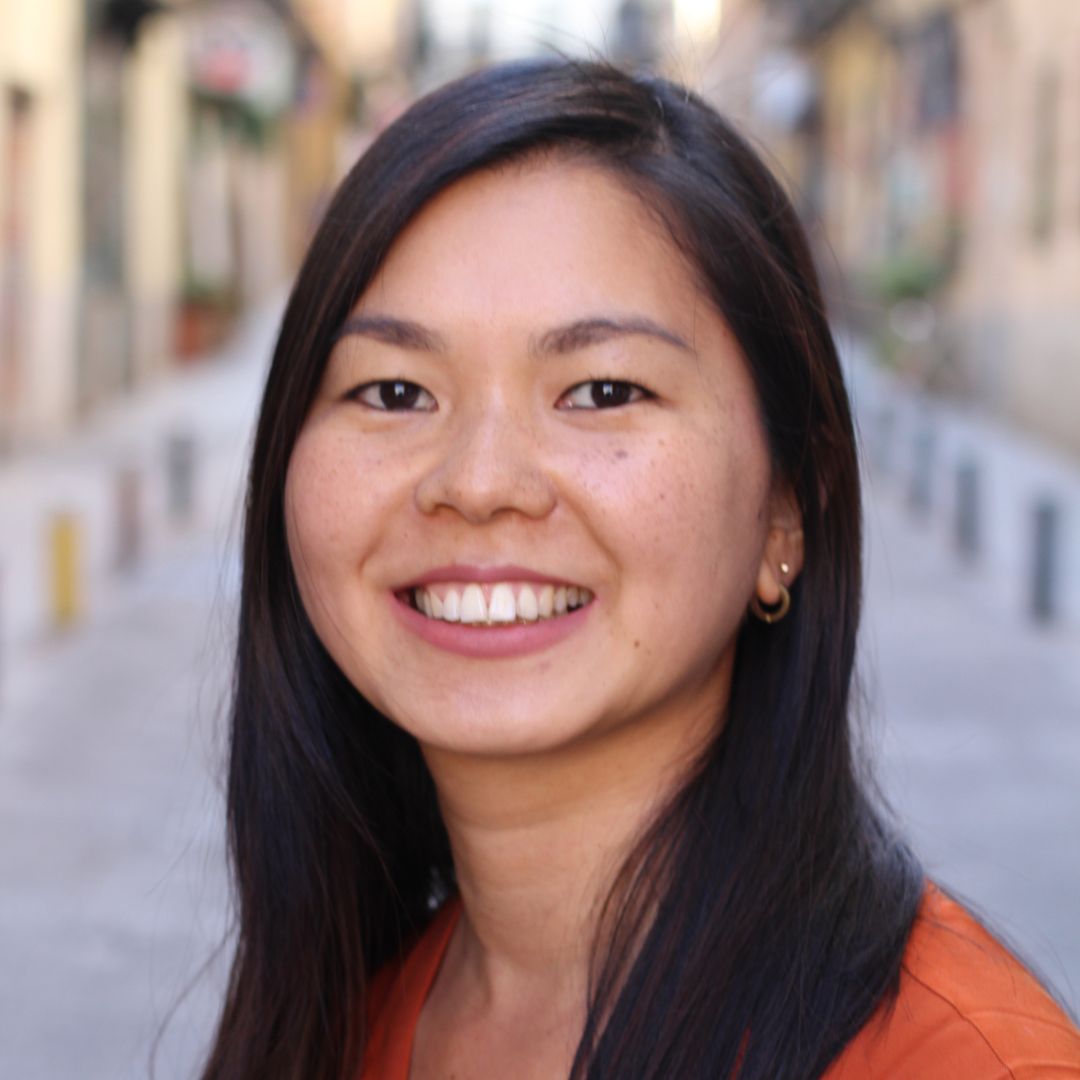 About the Author
Meet Jo Lynn! 🌿🧹 With more than a decade of eco-cleanliness expertise under her belt, Jo Lynn is on a mission to turn spaces into healthier, greener sanctuaries. Her journey into sustainable home maintenance started with a deep love for the environment and a determination to whip up non-toxic solutions that actually work.
Whether it's a cozy home or a bustling office, Jo Lynn knows how to keep spaces spotless without compromising your health or our planet's well-being. Plus, rumor has it, her cleaning jokes are so good, even the dust bunnies can't help but chuckle! 😄