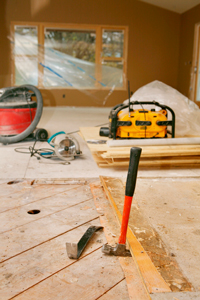 Increasing numbers of homeowners are using greener building materials that are beautiful, durable, and affordable. Because of this, newer eco-friendly flooring options have hit the market in the past decade. You probably already know about bamboo flooring, which many homeowners and professional designers are turning to be environmentally responsible. But do you know about bamboo's green cousin, Eucalyptus?
If you're looking for flooring options for your next home remodel project, here are some reasons why you should consider Eucalyptus flooring:
It's Sustainably Harvested
Eucalyptus is one of the most eco-friendly materials on the planet because it grows incredibly fast, usually in as little as 3-4 years. Consider that many hardwoods take up to 50 years to regrow after harvest, and you can see why it is a responsible building material.
It's Incredibly Durable
Eucalyptus strand woven flooring can be twice as hard as oak. It also expands at half the rate of most hardwoods, making it an ideal choice for flooring and other applications throughout the home.
It's Affordable
If you want floors that have the same beauty as traditional hardwoods, but you want to pay a fraction of the price, then you'll definitely want to consider Eucalyptus, which can cost around $3-$5 per square foot.
There are a variety of Eucalyptus Flooring Choices.
Depending on how the flooring is manufactured, you have your choice of colors and styles.
Solid floors are just that – long pieces of eucalyptus milled into flooring planks. These are nowhere near as hard as strand woven eucalyptus, but both options are uniquely beautiful.
Strand woven Eucalyptus flooring is created by cutting the Eucalyptus into random-sized strips and pressing them together using extreme heat, pressure, and specialized adhesives. This process creates flooring that is twice as hard as oak.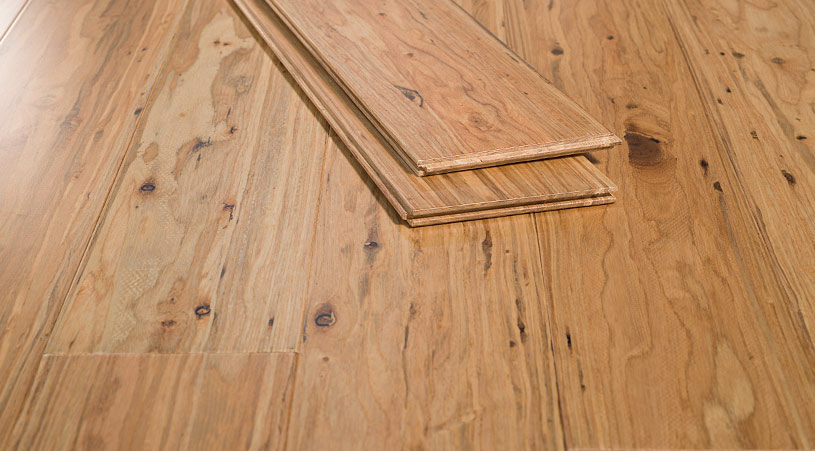 How to Clean and Maintain Your Eucalyptus Floors
Well-maintained floors will stay beautiful for years to come. We recommend the following:
Sweep or vacuum your floors weekly to remove any sand, dirt, or grit.
Never let spills stand on your floors – wipe them up immediately using a dry mop or dry towel.
For more thorough cleaning, use a hardwood floor cleaner. Never use harsh chemicals or detergents, bleach, ammonia-based cleaners, wax-based products, oil soap, or acidic materials such as vinegar.
Always affix felt tips to your furniture legs' bottom and never slide heavy furniture or appliances across your floors.
If you have pets, keep their nails trimmed.
Use drapes, curtains, and shades to limit the amount of direct sunlight (UV light) that hits your floors (Do hardwood and bamboo floors fade from sunlight exposure?).
Use humidifiers and dehumidifiers to maintain an optimum level of humidity between 40% and 60%.
Always have doormats at each entrance so dirt and debris won't be tracked into your house.
Use area rugs, but not the kind with vinyl or rubber backings, as these can trap moisture and damage your floors. Always use area rugs that are all-natural and breathable.
Fixing Scratches on Your Eucalyptus Floors
Accidents happen, so even if you are diligent about taking care of your floors, you will undoubtedly find a scratch or two. First, don't panic; most scratches are fixable using a few different methods.
If your scratch is white, this means your finish has not been damaged, and you can use a bit of floor cleaner to rub out the blemish. If your scratch is a bit deeper, but your raw wood is not yet exposed, then some light buffing with a polish pad will do the trick.
Fixing Damage Through the Finish
There will be those times when you may accidentally chip your floors. Should this happen, buy some colored wax. Look for Mohawk Fills Sticks or color Rite Caulk to fill the blemish and greatly reduce its appearance.
Now, if the damage is fairly significant, you'll most likely have to replace your board. Hopefully, you ordered extra boards for such an occasion. If not, take a sample of your flooring to your local home improvement store to find a match.
Refinishing Your Eucalyptus Floors
Refinishing your Ambient Eucalyptus floors is the same process as refinishing any hardwood floor, although we would caution against excess sanding, particularly when dealing with floors other than solid Eucalyptus. We recommend using an aluminum oxide coating and advise seeking help from a certified flooring specialist if you are unfamiliar with the process of refinishing floors.
Your Floors from Season to Season
Like traditional hardwood floors, you can expect your Eucalyptus floors to experience changes depending on the season and your local climate. During warm, humid weather (such as in summer months for most of the country), your floor will naturally gain moisture. During low periods of humidity, such as in the winter months, your floors will lose moisture.
If not remediated, these changes will cause your eucalyptus floors to expand and contract to the point where buckling and gapping may occur. By using a humidifier during winter months, a dehumidifier during wet summer months, and maintaining a consistent moisture level in your house, you will help keep your floors from warping.
All of Ambient's floors are safe for your entire family. In fact, our products are independently tested to ensure we meet and exceed all safety standards. In addition to being safe for you, our zero VOC floors have earned FSC® Pure Certification (inquire about ordering these, lead times may apply) and are also safe for the environment!
Engineered eucalyptus flooring works well in areas prone to high humidity and wider widths; it's also known for its full-sawn veneer, capable of multiple refinishes.
If you're still wondering whether eucalyptus floors would be a good option for your home, please feel free to call one of our flooring professionals at (866) 710-7070. We'd be happy to answer your questions.
To receive a free sample of Ambient's beautiful Eucalyptus flooring, click on the box below.
Last update of the article: 01/30/2021.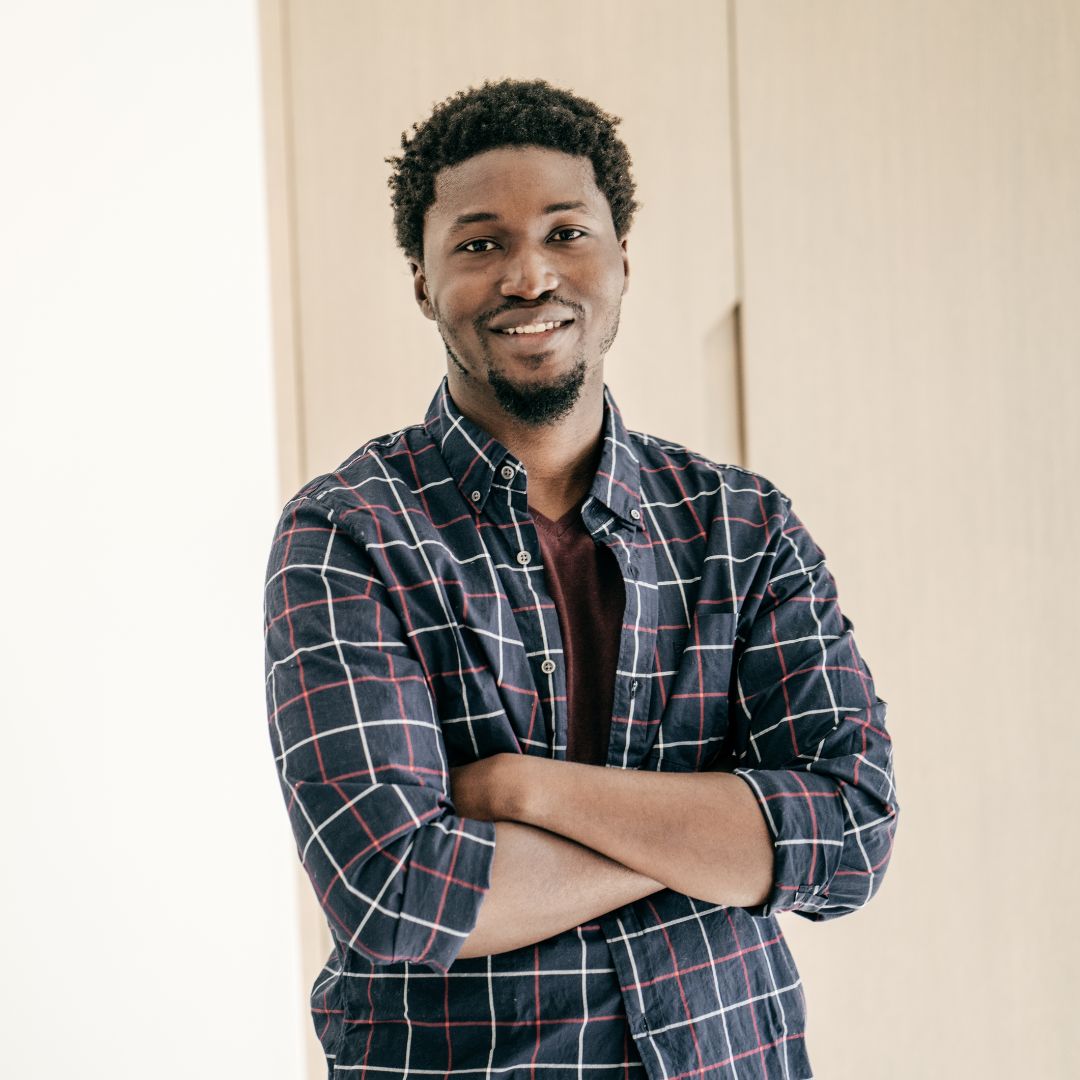 About the Author
James is your friendly neighborhood content writer here at the Green Living Blog. With a passion for all things sustainable, he's your go-to guru for everything eco-friendly. Armed with a treasure trove of wisdom about sustainable living, recycling, and environmentally conscious practices, James is on a mission. He's here to make sure you not only protect your family but also keep Mother Earth smiling. 😊🌎 When he's not busy sharing eco-friendly insights, James can often be found teaching his cat that compost bins make the purr-fect hideaway. 🐱♻️ Join James on his quest to uncover the secrets of defeating wasteful habits while leaving the lightest footprint on our precious planet's ecosystem.