I'm sure that I don't have to tell you why cutting back on (or eliminating) your meat consumption is good for animals, good for the environment, and good for your health. In fact, all the meat-eaters I know – including me once upon a time – know that meat is bad but think veggie food is bland as anything.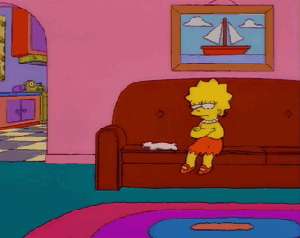 In that spirit, I'm presenting you with 15 Meat–Free Monday recipes that will make you drool all over your smartphone and most importantly cut down on your consumption of animal products.
Vegan pulled pork sandwiches
Last summer, when I arrived at my nephew's 1st birthday party, my sister-in-law greeted me with a spoon of vegan pulled pork and asked me to give it a taste test. I'd never had vegan pulled pork before- or non-vegan pulled pork- and I was pleasantly surprised:  it was tender, juicy, and tangy all at once.
I'm not ashamed to admit that I ate more than my fair share of this jackfruit dish during the party or that I made it several times that summer.
Serve the vegan pulled pork in soft rolls, with fresh salad leaves and vegan coleslaw on the side, for an easy summer barbeque favorite.
Tomato Basil Tortellini Soup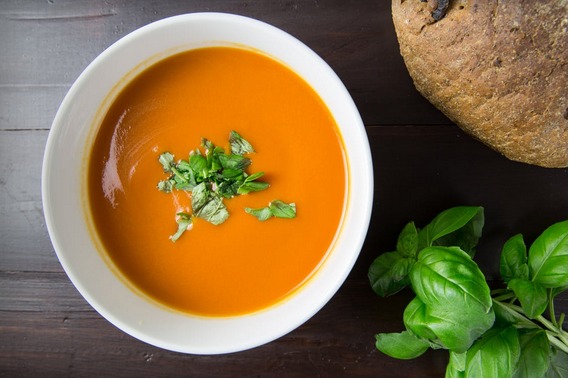 This slow cooker soup only requires about 15 minutes of prep, but it will taste like you spent hours cooking. The best bit is that it's also a great way to sneak extra veggies into your diet without noticing. Set it up before leaving for work and serve with grated cheese.
Nut Roast
Nut roast is a classic for many meat-free people at Christmas, Thanksgiving, and Sunday Dinners but there's no reason why it can't make a fabulous Monday meal. If you have leftovers (unlikely!) you can pop them in the freezer for another day or pair them with hummus for Tuesday's lunch.
Quinoa burritos
When it comes to my own cooking, I normally use meat substitutes-   I didn't become a vegetarian because I like the taste of cauliflower- but these are so good that I'm happy to skip the Quorn.
Quinoa burritos are easy to make, incredibly moreish, and easy to customize for different tastes. All you need is a couple of tortillas per person, quinoa, your favorite vegetables, some salsa and guac, and shredded (vegan) cheese.
Vegetarian Haggis
Burns' Night has just passed but there's no reason why you shouldn't enjoy vegetarian haggis at any time of year. Lentils, oats, mushrooms, onions, carrots, and some vegetable stock plus a little seasoning will make a tasty and warming dish to help you through the winter.
Serve with mashed potatoes and a dram of whiskey (for those over 21, of course).
Don't Knock It, Curry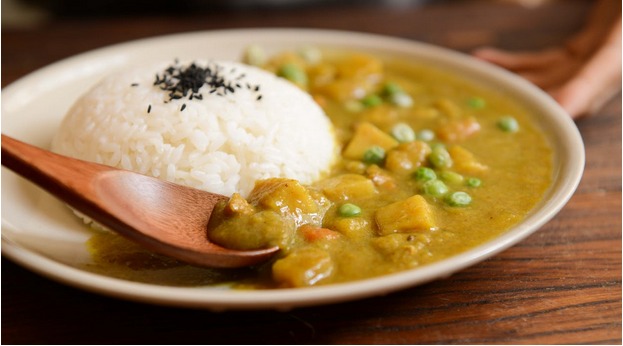 My mom was the first person to introduce me to this Slimming World recipe and now it's my go-to meal at the end of a long day. Why? Because it's so simple to make.
All you need is mushy peas, chopped tomatoes, chickpeas, baked beans, and curry powder, which you put together in one pot and cook for about 40 minutes on low heat. The official recipe in the SW book tells you to blend the vegetables to make a curry sauce that can be paired with a protein source, but I'd argue that you can leave the vegetables unblended to create a chunky veg curry that the whole family will love.
Crock-Pot Baked Potato Soup
When I worked in America, I used to go to this little café that served cheesy baked potato soup and I loved it. I didn't even know that you could make baked potato soup. Luckily, this recipe shows you how to make it at home and customize it for any taste.
Pumpkin Gut Soup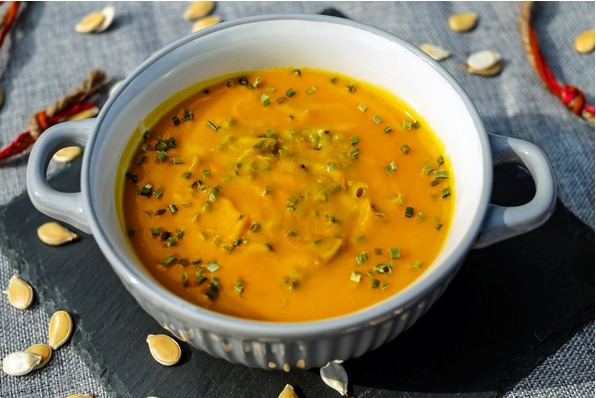 As both a big fan of Halloween and a keen believer in reducing waste, I like to save the seeds and the pumpkin fiber (which I affectionately call 'guts' around Halloween to spook my nephew) from my Jack O' Lantern to make seasonal and spooky food.
My favorite is Pumpkin Gut Soup because you can toss all of the pumpkin leftovers into a pot with some vegetable stock and any other vegetables that might be going to waste (carrot tops, celery tops) and boil for around 30 minutes. Then, serve with crusty rolls.
Honey-Sesame Tofu and Green Beans
Until I went away to university, I thought that Tofu was a dirty word, because my dad had tried a bad recipe and it was banned in our house. Luckily, I lived with a great cook in my second year who would make enough for everyone and knew how to make tofu taste amazing.
This tofu recipe is sweet, salty, and spicy, making it incredibly moreish. It takes less than an hour from start to finish (including the time that it takes to dry to tofu out).
Wild Rice Salad with Haloumi and Grilled Fruit
This is an easy-to-make salad for those late spring/early summer days when you want something refreshing but also filling; the sweetness of the nectarines, the saltiness of the halloumi, and the freshness of the salad leaves all come together to make a delicious meal.
Pesto, Parmesan, and Pine Nut Pasta
I have, on occasion, had vivid dreams about this decadent dish and the best part is it's so simple to make. Boil pasta, add pesto, grate vegetarian Parmesan, add pine nuts. You could literally go from deciding what to have for dinner to actually eating, in less time than it will take you to decide on a movie from your Netflix queue.
You can even make your own pesto in the time that it takes to boil the pasta.
Vegan Barbeque Pizza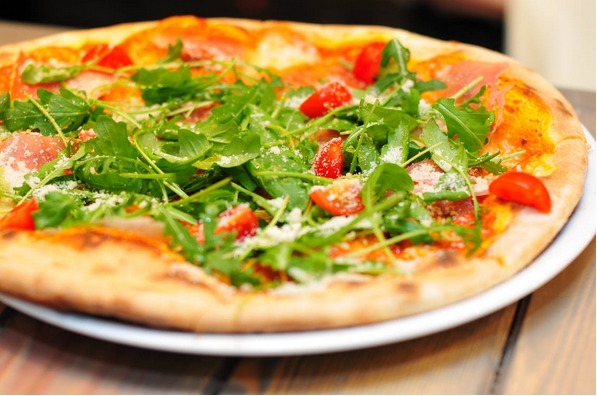 Pizza is one of those foods that everyone agrees on- rich, poor, Republican, Democrat, omnivore, vegan, Chicago, New York- even if they don't agree on how to make it.
The best part is that if you're making it from scratch at home, you can choose whatever veggie topping you like, but for a real treat try making it with a barbeque sauce base. Whatever you put on top will be twice as tasty.
Goat's Cheese and Red Onion Tarts
Depending on what you pair it with, this goat's cheese and red onion tart, could either make a light summer dish or a hearty winter warmer. One thing is for sure though, it'll make everyone around the table smile.
It's creamy, sweet, and takes less than an hour from start to finish (less if you're not making the pastry yourself).
Vegetable Lasagne
This green take on an Italian classic is a great way to get extra vegetables onto your plate without even realizing it by adding them into the vegetable ragu (which I thought was called red sauce until writing this) and the white sauce.
Serve with fresh salad and pesto or some garlic bread.
Veggie Duck Pancakes
This beautiful take on a Chinese favorite can be made with meat substitutes (I recommend Linda McCartney's shredded hoisin duck) or with the faithful jackfruit; both marinated in spices and hoisin sauce.
Serve in a pancake with shredded onions and cucumber.
So that's my pick for the 15 best meat-free dishes but what about you? Let me know your picks in the comments below.
If you have to resist any questions, please contact us!