Whether you just bought a cottage or it's just time for a change, you might want to implement new interior design ideas. When you want to make a change, you'll want to express yourself with stylish and imaginative concepts. Fortunately, there are plenty of ways you can do that with any rustic, classic, contemporary, or post-modern style.
Choose Flooring that Matches Your Design
The flooring you choose for your cottage can set the design parameters, or it can be a way to complement the rest of your design. For instance, hardwood flooring can create a rustic feel, while tiles complement almost any design. 
You'll find more ideas for choosing the right flooring for your sense of style by reviewing this year's latest flooring trends. While some trends might not be ideal for your cottage flooring, many types are versatile and easily adapted.
Did You Know? If you're working with a contractor, ask about leftover flooring. Often, contractors will sell surplus flooring leftover from previous jobs. This can help you save money and avoid supply chain issues.
Use Natural Lighting to Your Advantage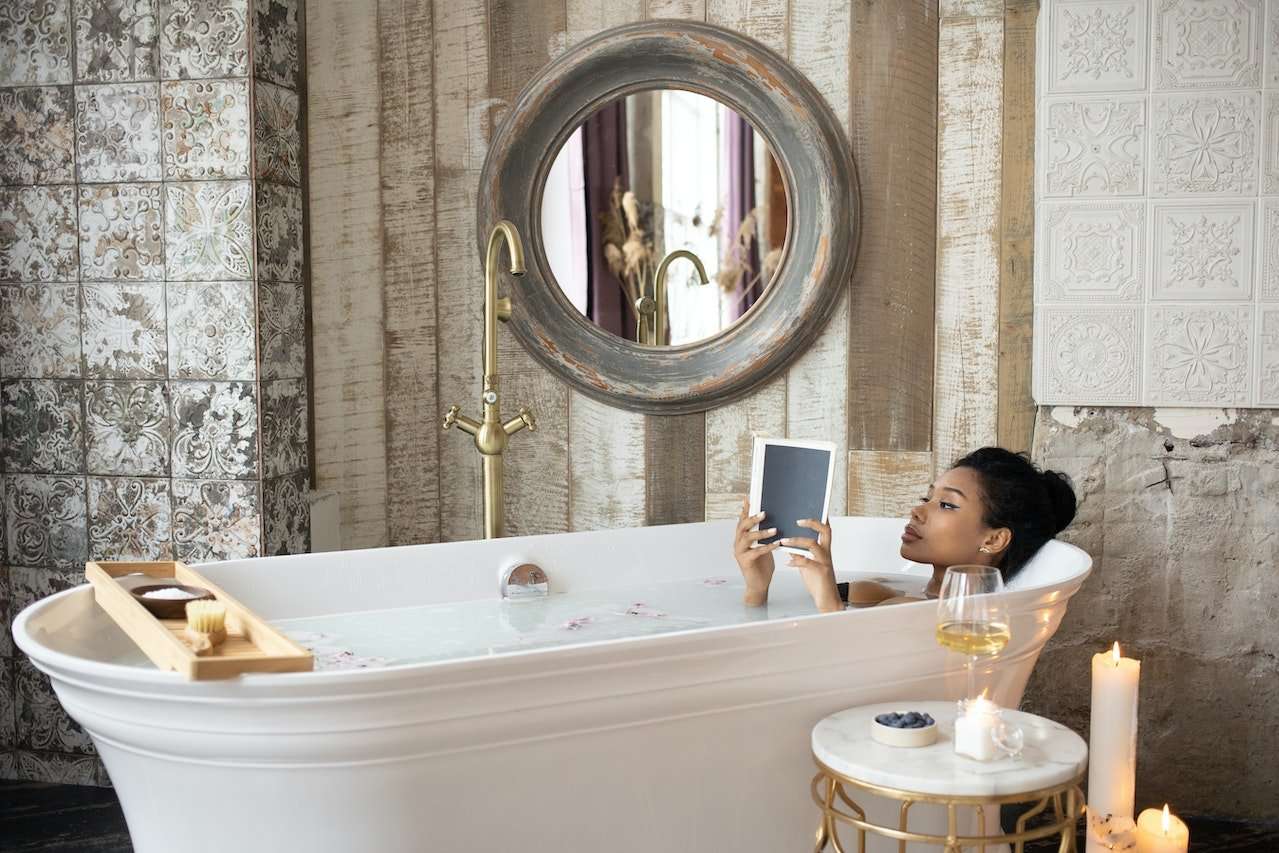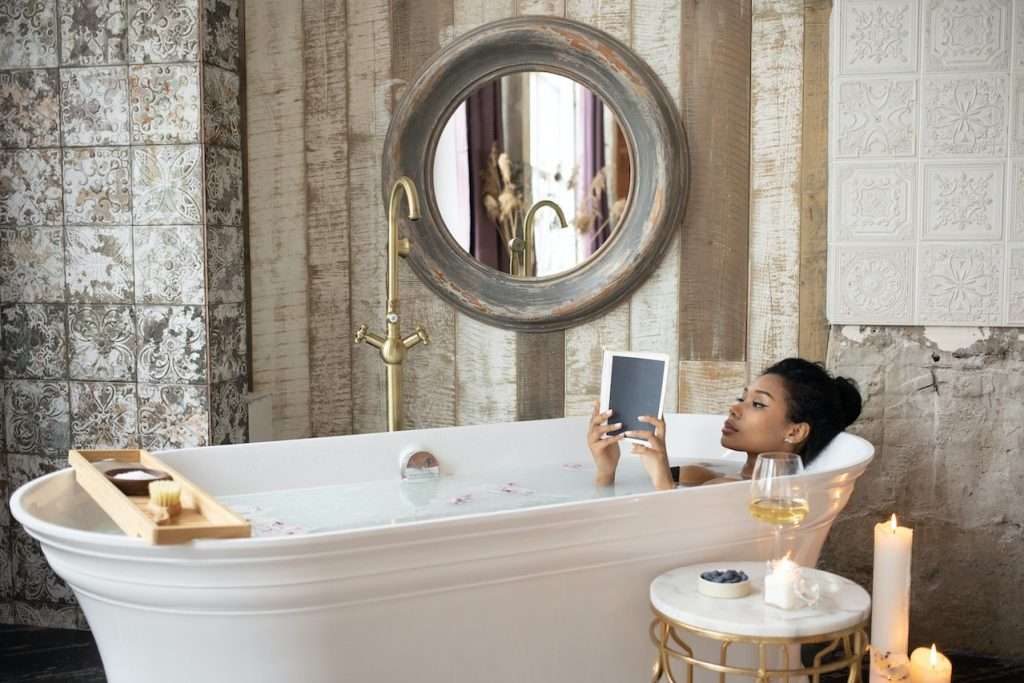 A great cottage interior design should use bright colors if there aren't many windows in your living spaces. White moldings and baseboards framing light pastel colors will make any room seem bigger and brighter. Add mirrors to reflect the available natural light to maximize this effect.
When it comes to living spaces with plenty of windows, ideas for designing your cottage should involve taking advantage of that natural sunlight. In this setting, you're free to choose darker colors for your walls. 
If you're creating a more modern atmosphere, paint the walls black or gray. The natural light will compensate for the dark and moody aura these colors give off. Alternatively, choose any dark color that appeals to you and matches your sense of style.
Your Cottage Interior Design Doesn't Have to Look Rustic
While you'll see many cottages with rustic designs, that doesn't have to be the theme in your cottage. A little paint will go a long way toward changing the atmosphere in your living spaces. Choose white or off-white cream colors for your walls and ceilings. 
Earthy tones are also good for creating a natural look without sacrificing a more modern feel. The most recent interior design trends embrace the use of light, earthy tones, such as beige, light blue, or soft rosy colors. Subdued variations of green and brown can also enhance your cottage's design.
A Modern Kitchen Doesn't Have to Seem Out of Place
German-style kitchens embrace functionality and sleekness with defined surfaces to create modern atmospheres. No matter how the rest of your cottage interior design looks, you can install a German kitchen that complements the decor. Choose colors that either match or contrast against the rest of the cottage.
Keep in mind that lighting and interior design go hand in hand. Create layers of lighting in your kitchen. 
Canned or recessed lighting will create a soft glow that's ideal for intimate meals. Direct lighting that hangs lower is useful over meal prep areas since you'll need more intense lighting there. Wall-mounted sconces will add softer light for social gatherings in the kitchen.
Pro Tip: Use different types of cabinetry and countertops to create a dual-tone look for your kitchen. This type of design makes the kitchen feel more spacious, and it can lower your design costs by allowing you to mix cheaper materials with more high-end products.
Repurpose Old or Antique Furnishings
If the budget for your cottage interior design is tight, you can save money by looking for furniture at flea markets, garage sales, or in your own attic. 
Old furniture can be easily updated with a little sanding, polishing, and painting. If your purpose is renovating for sustainability, finding ways to reuse old furniture will work toward that goal. 
Many cottage design ideas recommend using wood furnishings that don't match. As long as the individual pieces complement one another or come from the same era, you can create a welcoming setting with them. Paint them the same color for greater symmetry. 
Explore more cottage design concepts in this video:
Make a Fun and Attractive Play Area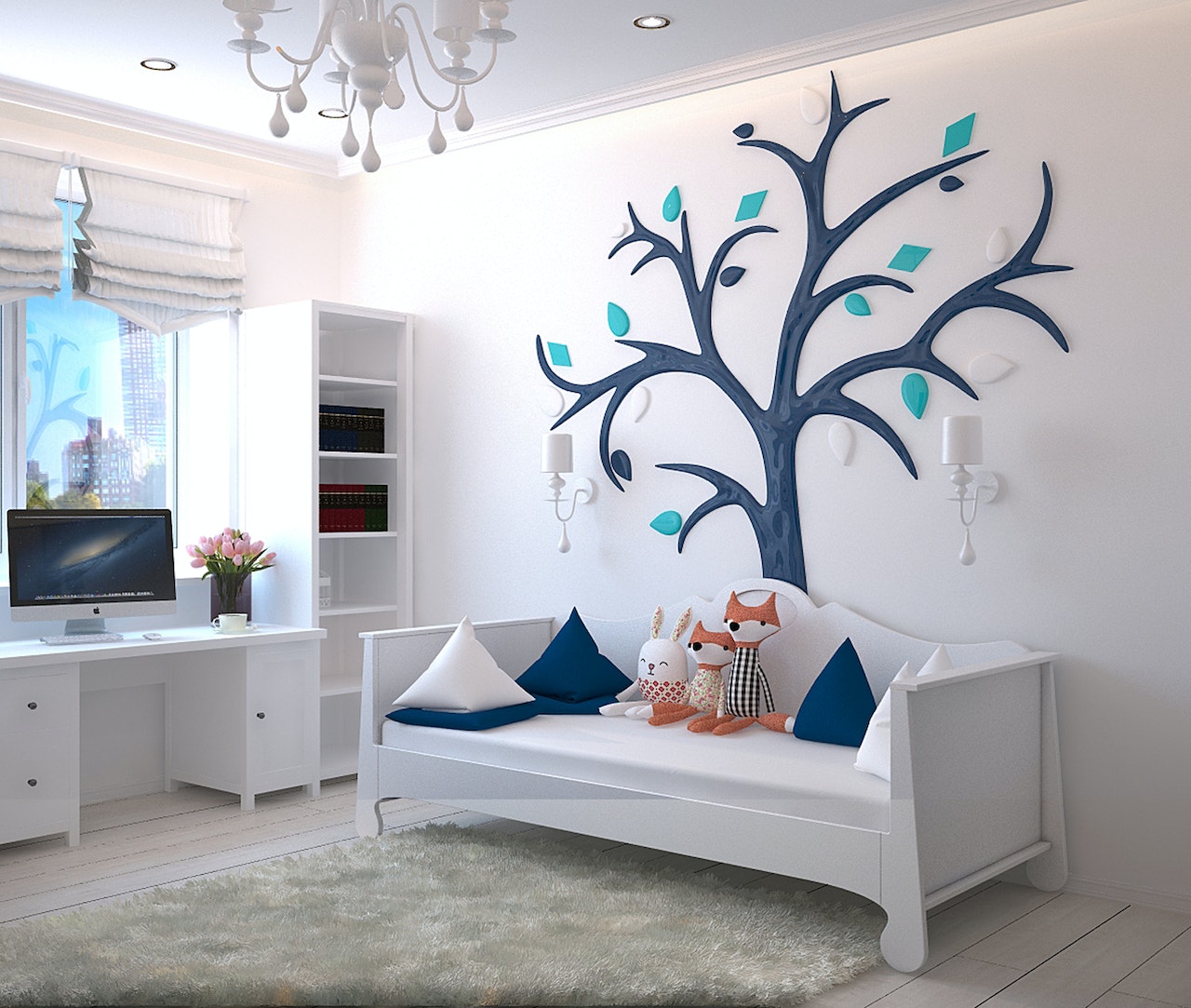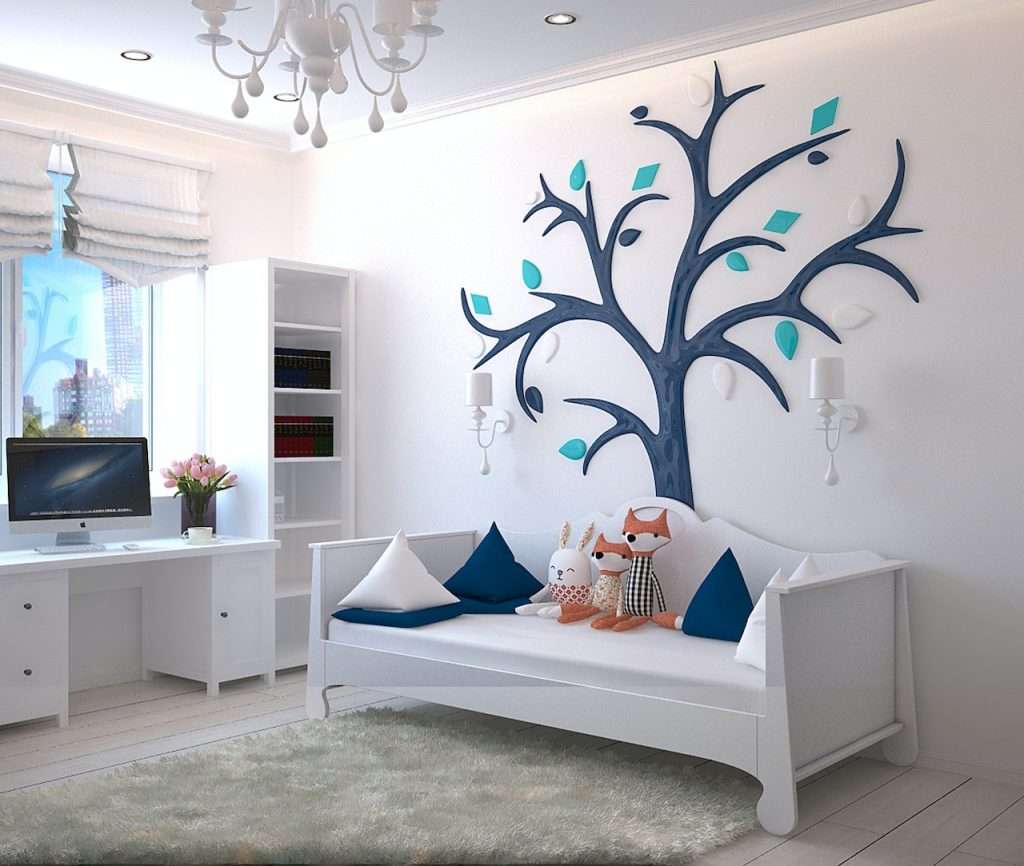 You might have difficulty finding cottage design ideas for creating exciting play areas and bedrooms for young children. Feel free to let your imagination run wild. Create a daring design that might not fit well in any other room in the cottage. 
Use leftover wood flooring planks to create a tree design and use a strong adhesive to affix the tree to a large, open wall. You can hang hooks from the tree to store sports equipment or let your kids decorate the tree themselves.
Bring Nature Indoors
You can find potted plants that will thrive in any environment. Before buying any plant, check its needs for sunlight, water, and temperature to ensure it will fit in your cottage. You can also choose plants based on the health benefits they provide, and it's always healthy to add plants to your bedroom for zen-like peace and rest.
Some indoor plants that provide benefits to human health include:
Spider Plants:

Natural air filters

Elephant Ear Plants:

Leaves treat insect stings

Boston Ferns:

Remove volatile organic compounds from the air

Pothos:

Good for respiration

English Ivy:

Air purification

Succulents:

Boost indoor humidity levels
In addition to plants, look for small logs, seashells, and smooth glass as you stroll on local beaches or go hiking in the woods. These items can help you create a unique and more organic atmosphere.
Take the Time to Explore
No matter what type of look you want for your cottage, countless ideas are available to spark your imagination. Take some time to look around. Exploring design options is just as important as planning your project to create a beautiful and welcoming atmosphere.
About the Author

Sarah's love for home design and renovation runs as deep as her love for a good dad joke! 😄 She's been crafting content with the fantastic folks at Ambient Building Products for years, and when it comes to homes, this gal is the real deal.
From DIY adventures to pro collaborations, she's worn all the hats, and not just because she's a fan of stylish headgear. In her own abode, she's overseen her fair share of projects, making her a true home improvement aficionado.
But what really makes her heart skip a beat are those eco-friendly, energy-efficient upgrades that not only make your house look good but also feel good. Sarah's all about adding value to your home, one pun and one project at a time! 💚💡