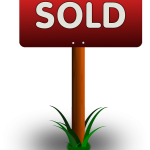 According to a new report from McGraw Hill Construction, the combination of a recent slow housing market and the desire of consumers to save money and help the environment at the same time is creating a green home building boom that some say could be worth $114 billion by 2016.
"In the current residential market, there is an enormous need to differentiate your homes for consumers," says Harvey Bernstein, Vice President of Industry Insights and Alliances at McGraw-Hill Construction. "When builders can offer homes that not only are green but also offer the combination of higher quality and better value, they have a major competitive edge over those building traditional homes."
According to 46% of builders with more than $1 million in revenue, greater environmental value brings more monetary value for buyers. In other words, green homes are easier to market with home buyers willing to pay more for green materials and renovations.
How Flooring Increases the Value of Your Home
In general, home remodeling projects have the ability to add value to your home, with some projects adding more value than others. Those renovation projects that add the most value are those that others perceive as financially valuable and emotionally valuable and will pay top dollar.
There is a fine balance that must be struck with a remodel project that will actually financially pay off for you and one that will emotionally pay off with potential buyers – that's the ultimate win/win scenario.  Because literally, every inch of your home needs flooring, it is obviously perceived as one of the most important home structures and judged critically by home buyers. If you can find a flooring material that looks gorgeous without breaking your bank and material that strikes a high emotional chord (i.e., is beautiful and green) – you'll find a flooring option that will increase the overall value of your home.
Why Installing Bamboo Floors In Particular Will Increase the Value of Your Home
As we mentioned earlier, the trend toward a greener real estate market is a trend that can't be ignored; not if you are in the market to sell your home anytime shortly. Besides installing Energy Star appliances, one of the easiest and best ways to green up your home and increase its market value and emotional value is to install bamboo floors.
In years past, homeowners installed traditional hardwoods to increase their value, but hardwood floors are anything but environmentally-friendly. Consider the fact that it takes, on average, anywhere from 30-50 years for a hardwood tree to regenerate, and you can understand why the demand for wood floors and furniture has contributed to the world's forests being wiped out.
Bamboo, on the other hand, being a grass, can regenerate in as little as 3-5 years, making it the much greener flooring option. This fact alone will appeal to those consumers seeking to purchase as green a home as possible.
But the benefits of bamboo flooring and its ability to increase home values don't stop there. Bamboo not only has the same ability to warm up any room as traditional hardwood, but its unique beauty provides a visual focal point that will set your home apart from others for sale in your local area.
And finally, let's talk cost. Bamboo floors are very affordable, typically costing quite a bit less than traditional hardwood floors per square foot. This means you can spend the money upfront with confidence, knowing you will make it back, and then some once your home sells at a higher ticket price.
So, to answer the question: Does bamboo flooring increase home values? In a word, yes!