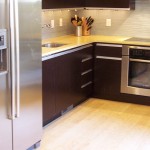 It wasn't too long ago when you thought about kitchen flooring, you automatically thought of ceramic tile or linoleum. And while both of these flooring options are still favorites among diehard fans, there are actually a lot more choices out there. One major factor of why homeowners are turning to other flooring choices is because more and more people are attracted to an open floor plan concept, where the kitchen and living room seamlessly blend into each other. In this scenario, you need flooring that looks and feels good in both rooms, and often linoleum and tile don't fit that bill. Here are some great flooring options you should consider for your home's kitchen.
Rubber
If it's good enough for professional chefs that stand on their feet all day, it's probably good enough for your own kitchen. This flooring can be made from the sap of rubber trees as well as recycled tires, making it a nice green option. Since rubber is naturally sticky, adhesives are not necessary for installation. Not only are these floors very durable, but they are also great for sound installation, easy to clean, and fire, water, and slip-resistant. And because this flooring is more of an upscale choice, it can be a bit expensive – anywhere from $12-$15 per square foot. Some people get irritated by the mild "rubber" smell that often comes with rubber flooring. Another downside is that certain fats like grease, butter, and oil can stain rubber floors, which isn't a big deal in a restaurant kitchen but maybe a big deal in your own kitchen.
Concrete
Long gone are the days when concrete was a material only to be used in basement floors and garages. It is now a darling in the modern design world because it lends itself to an industrial-chic look. Very durable for obvious reasons, it can look very lovely, and it can be stained, stamped, scored, or acid etched for a real visual pop. This material is great in warm climate regions because it stays nice and cool even on extremely hot days. Should you ever tire of your concrete floor, you have an instant subfloor and can put any other material over it. This is not, however, a floor that is kind to weekend DIYers. If you want to go the concrete route, you'll need to get it professionally installed, which raises the price of your renovation. So, depending on your budget, this may or may not be for you. Concrete can also be hard on your feet and legs, so if you're someone who likes to cook all day, this also may not be the floor for you. And, you may be thinking concrete is cheap, but depending on the size of your kitchen, you could be looking at a price tag of hundreds if not thousands of dollars.
Hard Woods
As we mentioned, more homeowners are going for the open floor plan concept and one flooring option that works particularly well with this bigger space is good ol' hardwood. Wood tends to add warmth and charm to space, and, if cared for properly, hardwood floors can last for years. Like many beautiful things in life, wood can be finicky though. First of all, spills can lead to disaster. If not wiped up right away, liquids can completely ruin an entire section of your floor. So if you have dogs or cats that like to jump on counters when you're not home, you may not want to leave any liquid out that can be spilled. Even hardwoods dent and scratch easily, so again, if your home has pets, this may not be a good fit. And even if you don't have pets, your floors will still get marked up over time, so be prepared to refinish your floors every 7-10 years. As for price, it varies significantly depending on the type of wood. Prices can be as low as $4 or as high as $15 per square foot. Note: these prices are for uninstalled floors, so if you're going to have someone install them for you, don't forget to factor that expense into your budget.
Bamboo
Well now, of course, we like to think we've saved the best for last. We're big fans of bamboo for some very good reasons. Provided you do your homework and select a solid company, you're sure to purchase a truly green flooring option. Because bamboo is a grass and not a hardwood, it is quick to regenerate itself, usually in just 3-5 years as opposed to the 15-20 years it takes for hardwoods to grow back.
Bamboo is also far easier to maintain, highly durable, much more "springy" underfoot, and far less expensive – up to 30% cheaper than an "okay" hardwood floor. Although color choices are more limited in bamboo, there is a range of design options available from edge-grain planks to exotic, striped "tiger" designs. All-in-all, bamboo flooring is a solid choice for any room in your house, particularly your kitchen. If you have any questions about which bamboo flooring is right for your renovation project, feel free to get in touch with us; we'd be happy to answer your questions.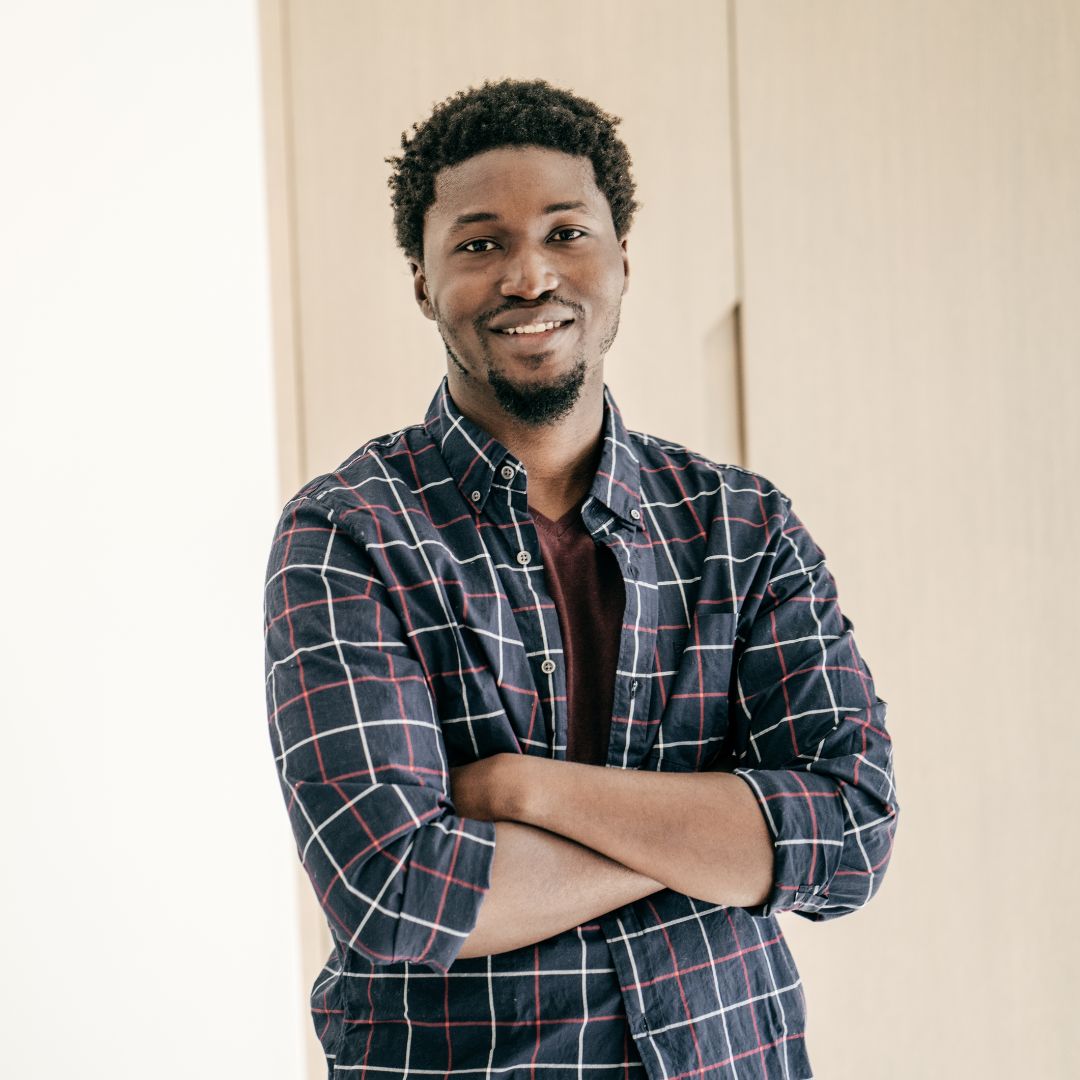 About the Author
James is your friendly neighborhood content writer here at the Green Living Blog. With a passion for all things sustainable, he's your go-to guru for everything eco-friendly. Armed with a treasure trove of wisdom about sustainable living, recycling, and environmentally conscious practices, James is on a mission. He's here to make sure you not only protect your family but also keep Mother Earth smiling. 😊🌎 When he's not busy sharing eco-friendly insights, James can often be found teaching his cat that compost bins make the purr-fect hideaway. 🐱♻️ Join James on his quest to uncover the secrets of defeating wasteful habits while leaving the lightest footprint on our precious planet's ecosystem.